Lala Anthony collaborated with a well-known beanie brand Mea Culpa (Meaculpa.us) to create these cute beanies, but unlike your regular beanie these are not just fashionable, they come with a meaningful benefit. A percentage of the sales will benefit LaLa's charity "THREESIXTY."
The money will be utilized to assist in providing resources for people who are incarcerated (between the ages of 18 and 21) to find jobs after their discharge! This program will assist young people who are incarcerated in overcoming past their circumstances and succeeding.
The "BMF" actress wore a bluish-gray Skims corset top and translucent gloves for the Mea Culpa (Meaculpa.us) commercial. She teamed the ensemble with identical transparent high-waisted tights. She added a white graphic beanie as an accessory. The remainder of the advertisement shows Lala modeling a range of outfits while sporting the brand's distinctive beanie.
A different image showed her wearing a black crocheted skirt coupled with a graphic beanie in black and white. She also had another where she was wearing a matching gray outfit with a satin jacket and rainbow-colored hair to highlight the pink text on the grey beanie.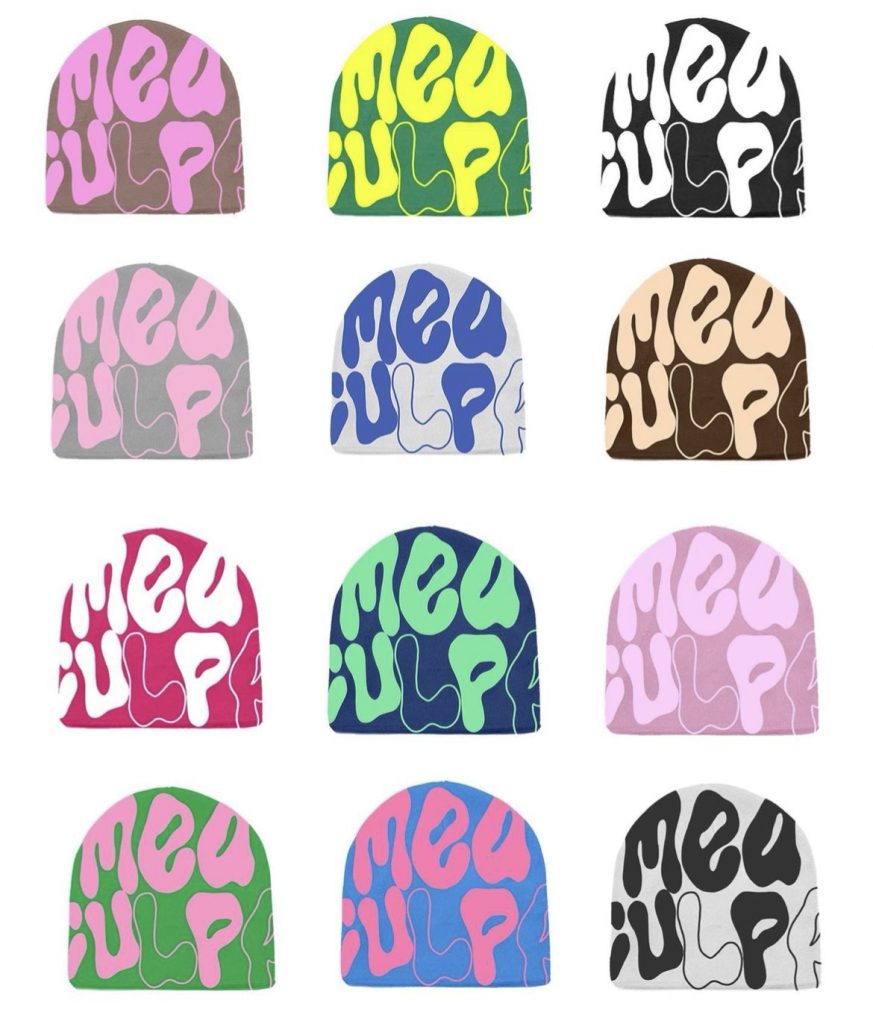 On March 17, the clothing brand's website will debut the limited-edition line.
Lala and Mea Culpa (Meaculpa.us) will be having an exclusive popup shop at Bowery Showroom in NYC on March 25th from 1-7 pm EST. The items include beanies, mohair beanies, rhinestone beanies, baby tees, and more. For entertainment, the pop-up show is said to have special guests, performances, sounds by @dickbyair and @itsdjdj, tooth gems by @cherrybomb.nyc, as well as a nail tech on site. They even mentioned an after-party soon to be revealed.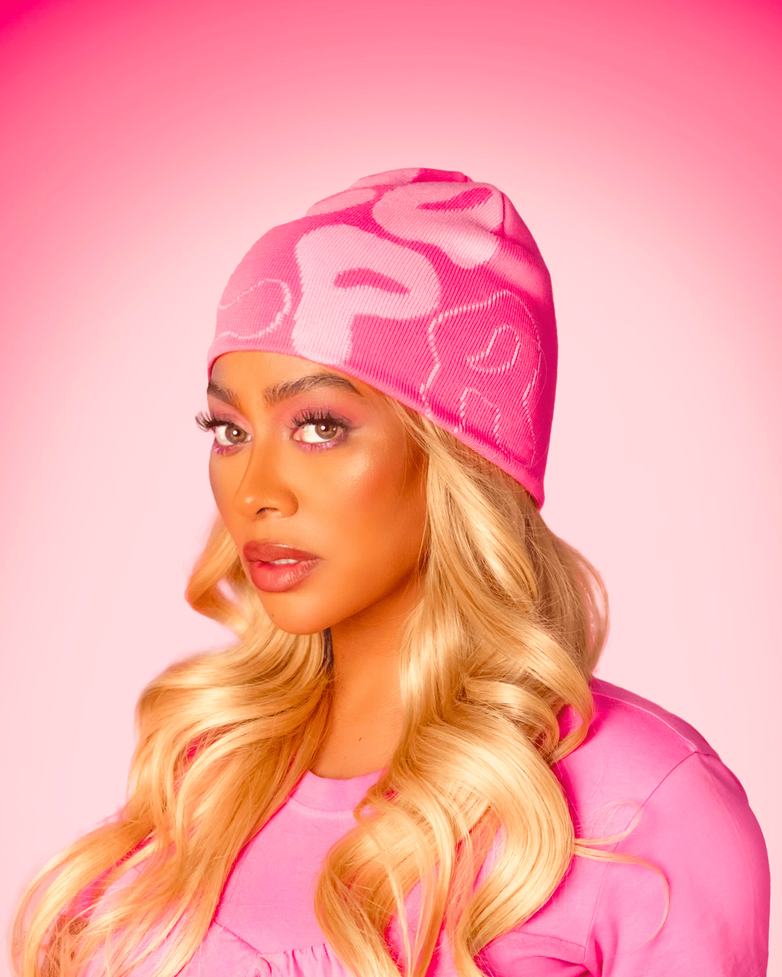 Who is Lala Anthony?
La La Anthony is an American actress and television personality whose real name is Alani Nicole (née Vázquez), born on June 25, 1980, in Brooklyn, New York. Lala developed an early interest in music and began working in radio at WHTA-FM, HOT 97.5 in Georgia when she was 15 years old. She even got the opportunity to host "Future Flavas" with rapper/actor Ludacris after a brief job at that station when she was still in high school. And At 19 she worked at Los Angeles's 92.3 The Beat cohosting The B-Syde.
She gained her first role on television through MTV VJ on "Total Request Live" in the early 2000s. She is also well known for her early roles when she co-hosted the VH1 reality television reunion series "I Love New York," "For the Love of Ray J," "Real Chance of Love," "Flavor of Love," and served as a dean on the series "Charm School with Ricki Lake." Alani Nicole was in the films "Two Can Play That Game" (2001), "You Got Served" (2004), "Think Like a Man" (2012), "Think Like a Man Too" (2014), and "Destined" (2015).
Her most recent role other than "BMF" is When she played Lakeisha Grant in the Starz original drama series Power. Lala Anthony also owns her own American reality TV programs La La's Full Court Wedding and La La's Full Court Living.
Want to see more of Lala Anthony, check out "BMF" on Starz.
Be sure to follow @hiphopuntapped for The Latest Hip Hop News, NFT News,  Entertainment, Fashion, Concerts & Sports.