Bun B, a renowned rapper, and entrepreneur from Houston, has made a name for himself as one of the city's finest MCs. Now, he is expanding his influence into the culinary realm with his delicious Trill Burgers. After initially starting as a food truck and pop-up experience in 2021, Bun B decided to establish a permanent location for Trill Burgers.
After an extensive search, Bun B opened the doors to his first brick-and-mortar Trill Burgers restaurant in Houston on June 7th. The restaurant, located in the Montrose neighborhood, occupies a spacious 3,236-square-foot building. The excitement for Trill Burgers was evident as the queue of eager customers wrapped around the block, all eager to try the acclaimed patties.
Interestingly, the newly opened restaurant has taken over the former premises of one of Houston's long-standing James Coney Island locations. It features a convenient drive-thru service to accommodate customers on the go. However, the restaurant's stay at this location will be temporary, as the owners are actively searching for a permanent spot.
Currently, Trill Burgers is in a soft launch phase, allowing customers to dine in or walk up to place their orders. The establishment operates as a cashless establishment, meaning all transactions are made through digital payment methods. While online or phone orders are not yet available, the restaurant plans to introduce a drive-thru service in the near future.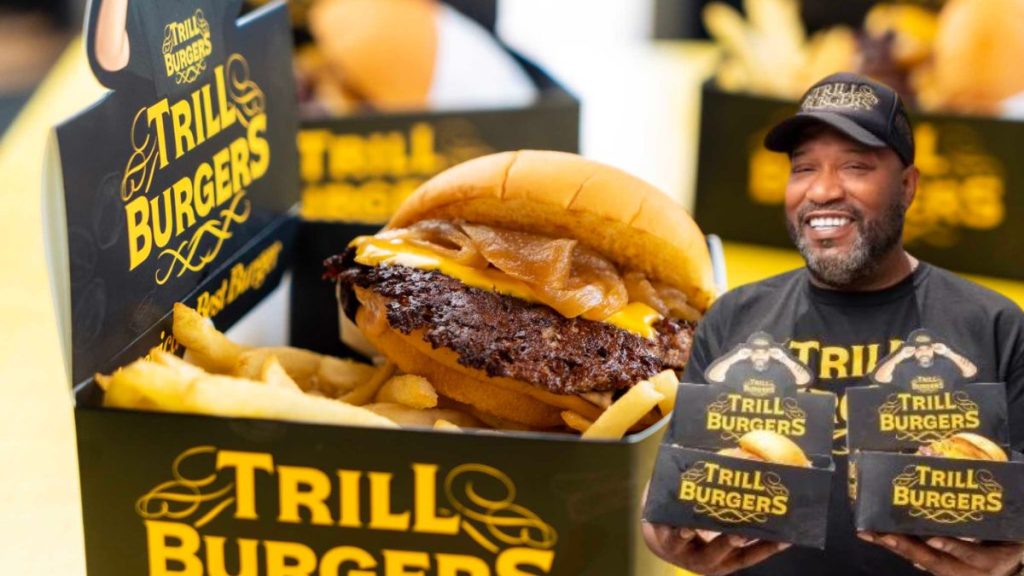 To celebrate the official grand opening, Trill Burgers has exciting plans in store. They will collaborate with renowned chefs Mike Pham and Fernando Valladares to introduce new featured dishes. This collaboration aims to elevate the culinary experience for customers and showcase the talent within Houston's food scene.
For those looking to indulge in Trill Burgers' mouthwatering offerings, the restaurant's address is 3607 S Shepherd Dr, Houston, TX 77098. Be sure to visit this vibrant and innovative establishment before it moves to its permanent location in the coming months.
Be sure to follow @hiphopuntapped for Hip Hop News, Entertainment , Fashion , & Sports.