For those looking for a cheap and fast valentine's day meal Cardi b and Offset have created some delicious meal ideas for yall. Valentine's Day is a special day for couples around the world, and Cardi B and Offset are no exception. The famous rapper couple recently made headlines for their unique celebration of the holiday – a meal from the fast food chain McDonald's.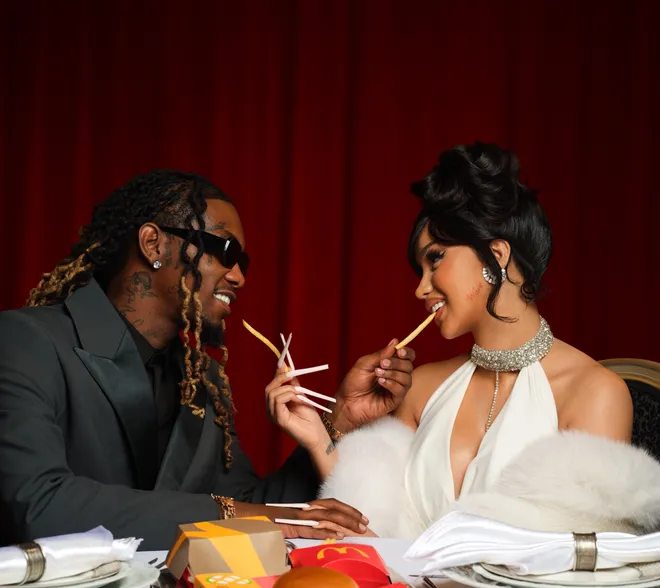 A new ad campaign for the meal will air during Super Bowl LVII. New details regarding the McDonald's have come to light after Cardi B and Offset were first seen filming the TV commercial in January. The video quickly went viral, with many fans praising the couple for their down-to-earth approach to celebrating Valentine's Day.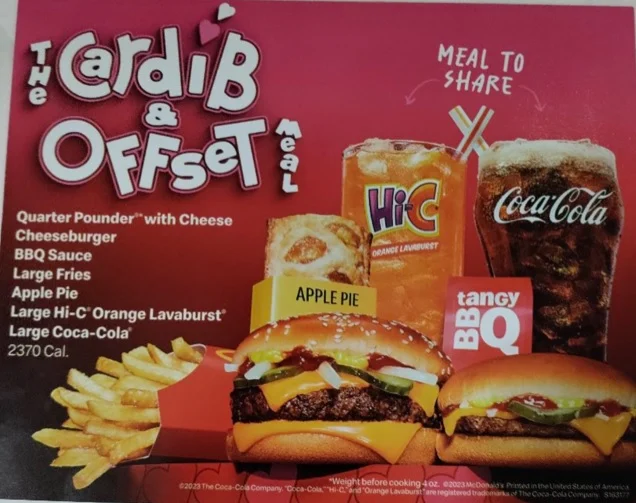 The Cardi B and Offset Meal will have a cheeseburger and quarter-pounder with cheese and a side of BBQ sauce, along with large fries, apple pie, a Hi-C Orange Lavaburst, and a Coca-Cola.
The Hip Hop pair isn't the only one who has a Super Bowl spot planned for the big game that takes place this upcoming weekend. Diddy recently played an intriguing music executive in a new Uber ad, which will make its premiere at Super Bowl LVII on February 12. Missy Elliott and Jack Harlow previously hinted at their involvement in a Doritos commercial.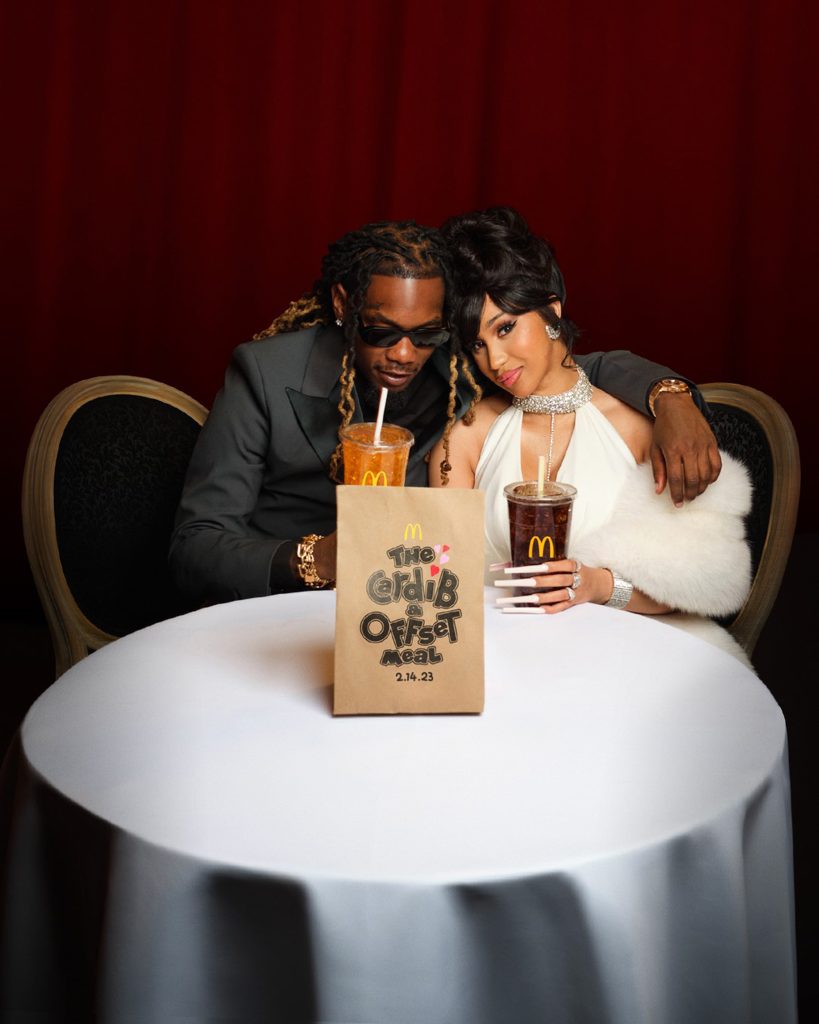 On Sunday, February 12, 2023, at State Farm Stadium in Glendale, Arizona, the Super Bowl will begin at 6:30 PM ET. The Philadelphia Eagles will play the Kansas City Chiefs in the game. Rihanna is set to be the star of the halftime show during the game. She may also announce a tour at that time, according to rumors.
Be sure to follow @hiphopuntapped for The Latest Hip Hop News, NFT News, Entertainment, Fashion, Concerts & Sports.