Desean Jackson is representing his state California pridefully in his first season with the LA Rams … receiving a customized cleat highlighting Kobe Bryant, Snoop Dogg, Dr. Dre, and many others.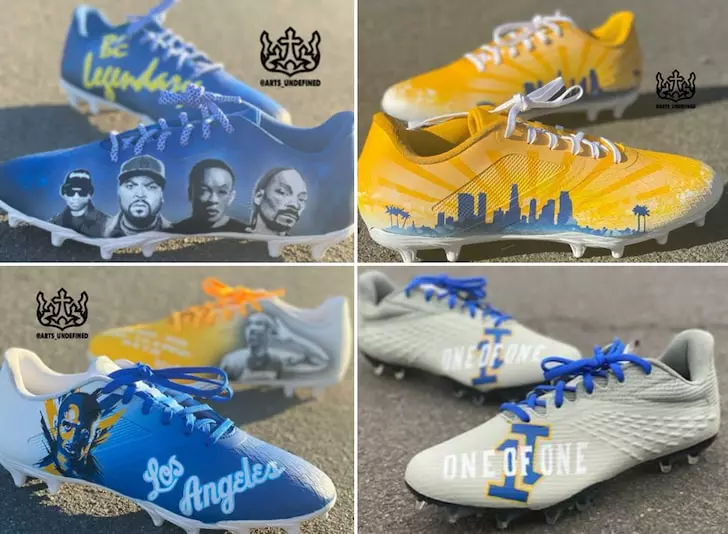 La newest L.A. Rams star Desean Jackson (DeSean William Jackson (born December 1, 1986) is an American football wide receiver for the Los Angeles Rams of the National Football League (NFL) received a collection of custom cleats in the representation of legends from The Golden State, including Dr. Dre, Kobe Bryant, Snoop Dogg and more.
Creating custom cleats that represented Cali with a cleat designer Joe Castro. DeSean's concept was to create each pair to have its own LA theme, and Castro achieved producing four astonishing pairs of cleats.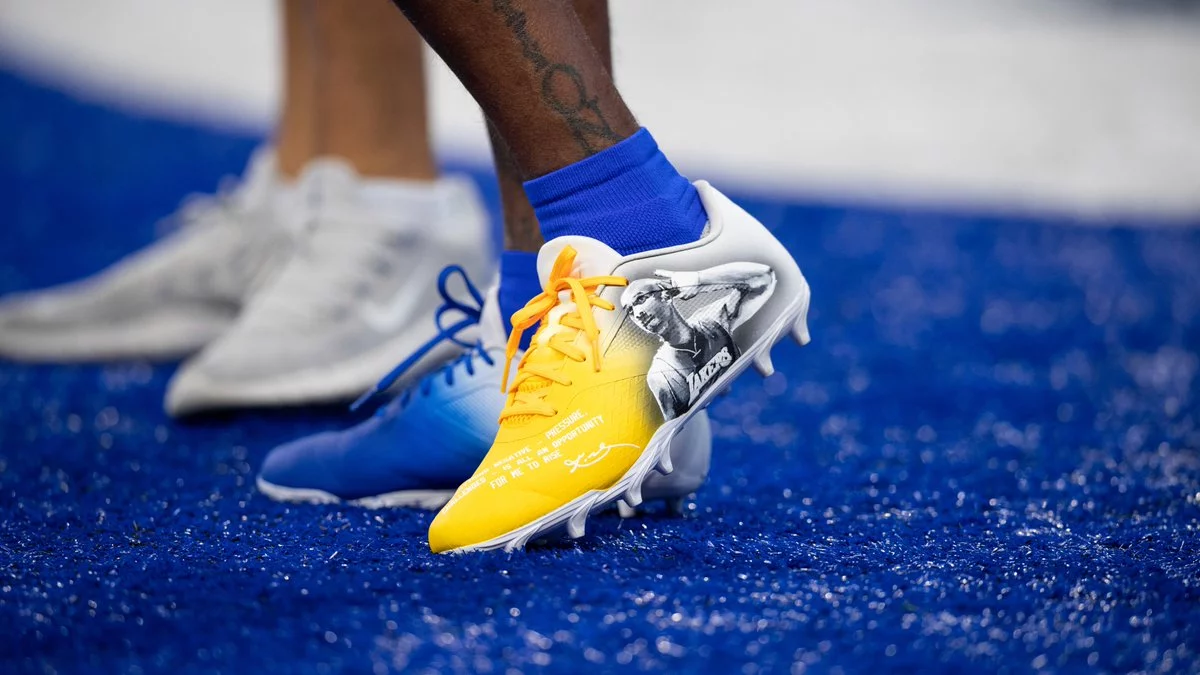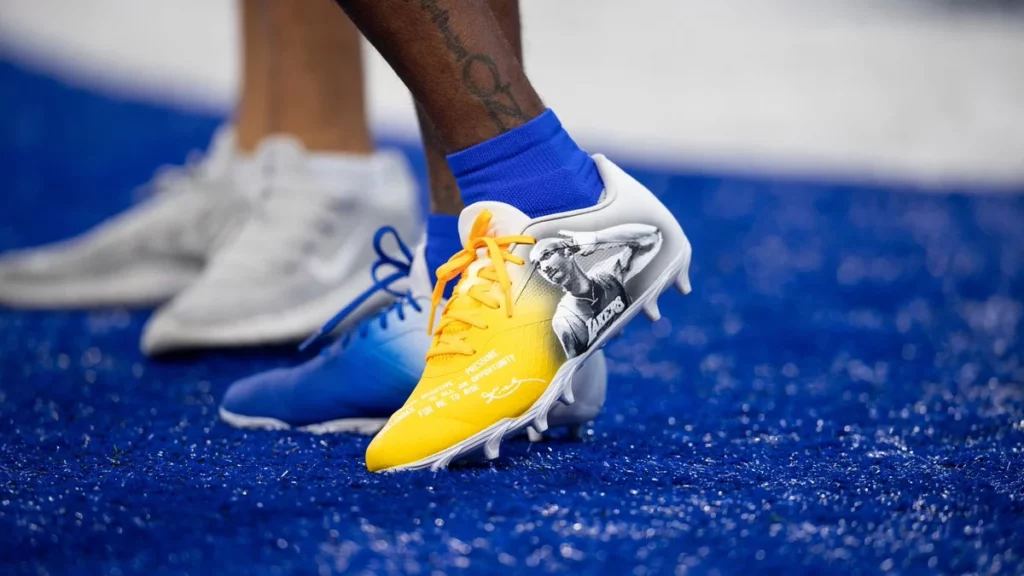 Be sure to follow @hiphopuntapped for Hip Hop News , Entertainment , Fashion , & Sports.