Doja Cat is thanking her fans for the support and love they continuously show her album in her most creative way, in which she released in June titled "Planet Her", by giving her fans a chance to win many things in a sweepstake. Collaborating with LIFEWTR, she told PEOPLE she's returning the favor to her fans.
"I wanted to do something to thank my fans for their dedication and support since the very beginning of my career, Over the past few months especially, I've been totally blown away by how my fans have received Planet Her since it dropped this summer." Doja Cat one of America's top female rapper said.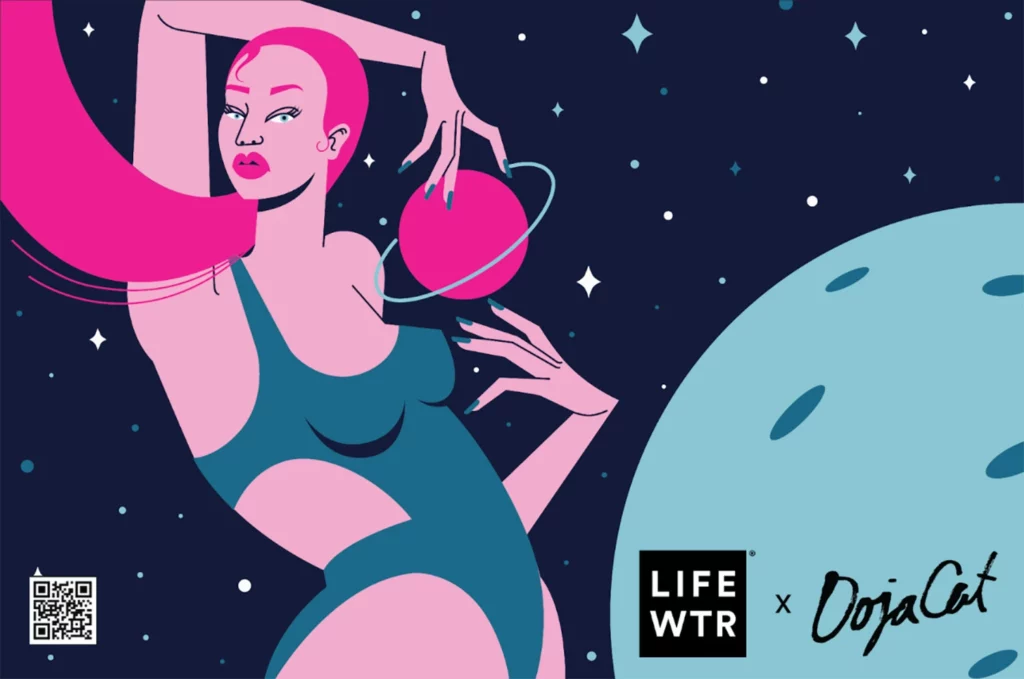 Doja fans will have the opportunity to receive her new line of BH Cosmetics makeup, her line of Bliss lights, Planet Her merchandise and autographed items, VIP access to her upcoming concerts next year, what she called "a token of appreciation." Starting Wednesday, her fans will have one week to enter for an opportunity to win one of those prizes by finding the Get Into My Drip AR (augmented reality) filter on Doja or LIFEWTR's Instagram pages. Fans should take a selfie ( be sure to be following both Instagram pages), tag @LIFEWTR and @DojaCat, and tag #GetIntoMyDrip #Sweepstakes to enter.
Starting Thursday it will be the start of the one-day mural challenge from 12 p.m. to 6 p.m. PST somewhere in Venice. During the challenge, fans in Los Angeles can follow particular clues released by the Doja to find it in the city, and if discovered fans will receive a reward. Starring a futuristic female empowerment AR visual created by artist Jillian Evelyn, the mural is designed with augmented reality technology that also unlocks access to exclusive prizes, in collaboration with art activation agency, Muros. Fans who visit the mural will also get Doja Cat's limited-edition LIFEWTR bottled water series, featuring three bottles with intergalactically inspired Planet Her visuals, while supplies last. Fans will unlock exclusive prizes by scanning the QR code on the mural as well as going to LIFEWTR and Doja's Instagram pages to access the augmented reality filter. Fans who visit the mural will also have early access to Doja's limited edition LIFEWTR water bottle which will make its debut in the upcoming music video for her smash hit "Get Into It (Yuh)."
From her new pepsi partnership, to performing on iHeartRadio's Jingle Ball tour from Nov. 30 to Dec. 19 in major cities across the United States. Doja is proving why she in here to stay. Aside from her tour, she said she hopes to "squeeze out a couple more really cool visual moments," for her music videos.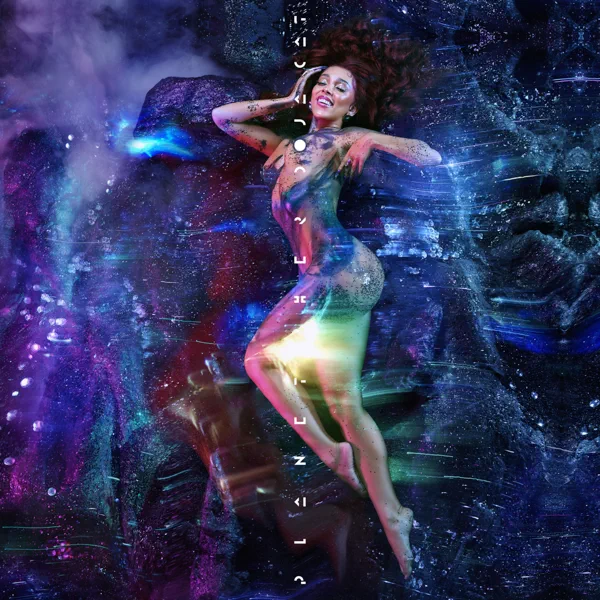 Be sure to follow @hiphopuntapped for Hip Hop News , Entertainment , Fashion , & Sports.