This year music has taken a new turn, especially in Hip-Hop. From TikTok, drill, to dance, and many styles becoming more viral, did you miss out on Spotify's top streams result of 2022? It's ok, HipHopUntapped will break down Spotify's top U.S.A & Global artists.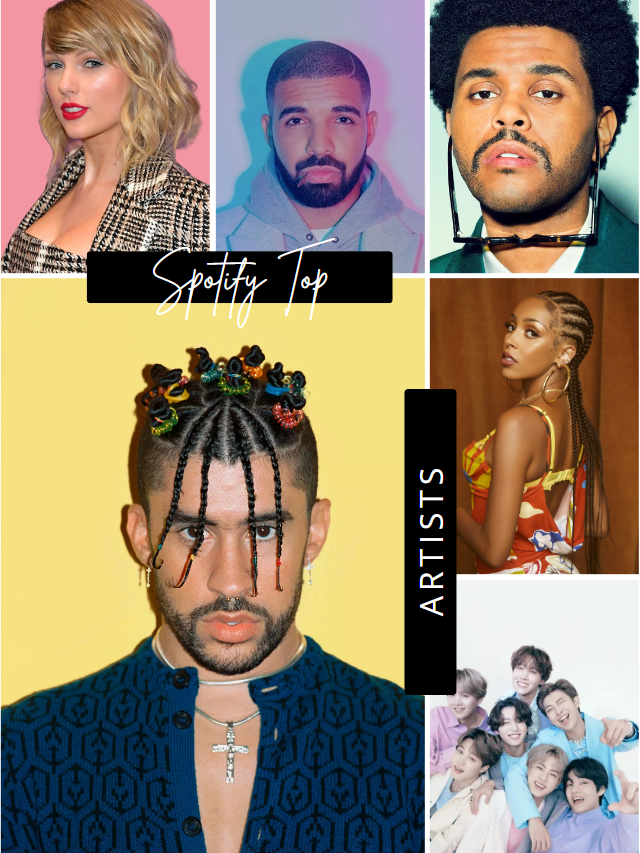 Here Are the Top Global Artists for Spotify 2022
1. Bad Bunny: The singer-songwriter Bad Bunny has been the most streamed artist in the world on Spotify since 2020.
2. Taylor Swift: The artist with the second-highest global streaming volume this year is Taylor Swift, who is also the top artist in Australia, the United Kingdom, Ireland, Malaysia, the Philippines, New Zealand, Qatar, Slovenia, and Singapore.
3. Drake: The Canadian rapper has kept his role of being on Spotify's top five for years and continues to keep his winning streak. With his last album Certified Lover boy broke streaming records and continues to. He is also number in multiple countries than Taylor Swift, such as the United Kingdom, Africa, Portugal, the Middle East, Jamaica, and more.
4. The Weeknd: Known for hitting charts, outselling tickets, and collaborating with well-known artists, it's no surprise he keeps his ride of staying in top five of the charts like his music colleague Drake.
5. BTS: The K-Pop band BTS has been on a roll this year collaborating with a few hip-hop artists and branching out their music and fans. They have collectively and individually been working on climbing the top board and have hit #1 with many of their 2022 releases.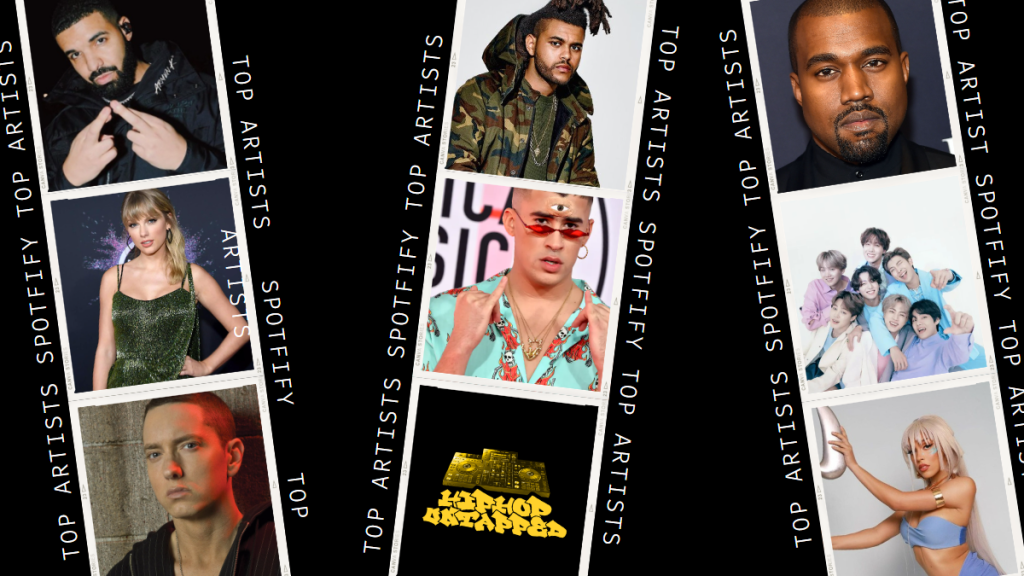 Here are the Top U.S. Artists for Spotify 2022
Drake: Although Drake came third place for most streamed artists globally, he is also the number one most-streamed artist on Spotify in the U.S. this year.
Taylor Swift: Taylor Ranking in second place in both the U.S. and globally is amazing and tells you how much fans truly love her around the world.
Bad Bunny: The Spanish artist can be heard in many places from cars, parties, Motorcycles, and stores, to people streaming it via devices he's constantly being played which is not surprising he's 3rd for the U.S.
Kanye West: Even with the rough year Ye has had with streaming platforms, he still continues to surpass many artists. Keeping him ranking up on charts regardless of everything that has been going on with him.
The Weeknd: The Weeknd not only came in place 4th place globally, which is quite high for US artists to gain but he's also hit the list of the top five artists most streamed for in the U.S. Aas well.
Let's give a big shout-out to Doja Cat for being the only female Hip Hop artist holding it down on the charts, for the ladies, this year with her top globally streamed album "Planet Her." Also Eminem for pulling the most streamed throwback classics with his LP" The Marshall Mather LP" and single "The Real Slim Shady. "
The Wrapped hub on Spotify is also providing merchandise from your favorite artists. For those looking to see the full list visit Spotify.
Be sure to follow @hiphopuntapped for The Latest Hip Hop News, NFT News, Entertainment, Fashion Concerts & Sports.