Gervonta "Tank" Davis, a 5 times three-division world champion, and the fierce heavy-hitter "King" Ryan Garcia are expected to be battling against one another in an eagerly anticipated boxing match.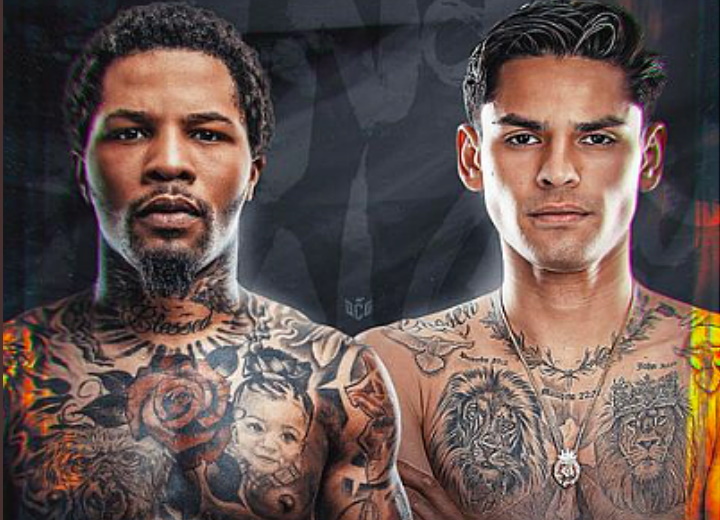 Two of the most electrifying young talents in boxing are set to collide in a highly anticipated match-up. Gervonta "Tank" Davis will square off against Ryan "KingRy" Garcia, with both fighters looking to prove they are the future of the sport. The event, promoted by Premier Boxing Champions, promises to be a thrilling affair that will undoubtedly captivate boxing fans worldwide.
Gervonta "Tank" Davis
Gervonta Davis, born November 7, 1994 (28 years old), hails from Baltimore, Maryland. Davis grew up in the challenging environment of West Baltimore, where he discovered boxing as a way to escape the hardships of his surroundings. At the age of 5, he began training at the Upton Boxing Center under the tutelage of Coach Calvin Ford, who would play a crucial role in molding him into the fighter he is today.
Davis' amateur career was highly decorated, amassing an impressive record of 206 wins and 15 losses. He won multiple national championships and garnered attention as one of the United States' most promising young boxers. He made his professional debut in 2013, quickly racking up a string of victories that would ultimately earn him the opportunity to compete for a world title.
In 2017, at the age of 22, Davis became the youngest American world champion when he captured the IBF Junior Lightweight title with a seventh-round TKO victory over Jose Pedraza. Since then, he has continued to cement his place as one of the sport's rising stars, accumulating a perfect professional record of 25 wins, 0 losses, and 24 knockouts. Davis currently holds the WBA Lightweight and WBA Super Featherweight titles, showcasing his dominance across multiple weight classes.
Ryan "KingRy" Garcia
Born on August 8, 1998 (24 years old), Ryan Garcia comes from Victorville, California. His father, Henry Garcia, introduced him to boxing at the young age of 7, and Ryan immediately took to the sport. With a natural flair for the sweet science, Garcia quickly made a name for himself in the amateur ranks, amassing a record of 215 wins and 15 losses, including 15 national championships.
Garcia turned professional in 2016 at the age of 17 and rapidly rose through the ranks, amassing an impressive record of 22 wins, 0 losses, and 18 knockouts. His exciting style, combined with his good looks and charisma, has made him one of boxing's most marketable young stars. In 2020, Garcia captured the interim WBC Lightweight title by defeating Luke Campbell via a seventh-round knockout, marking his arrival as a legitimate contender in the lightweight division.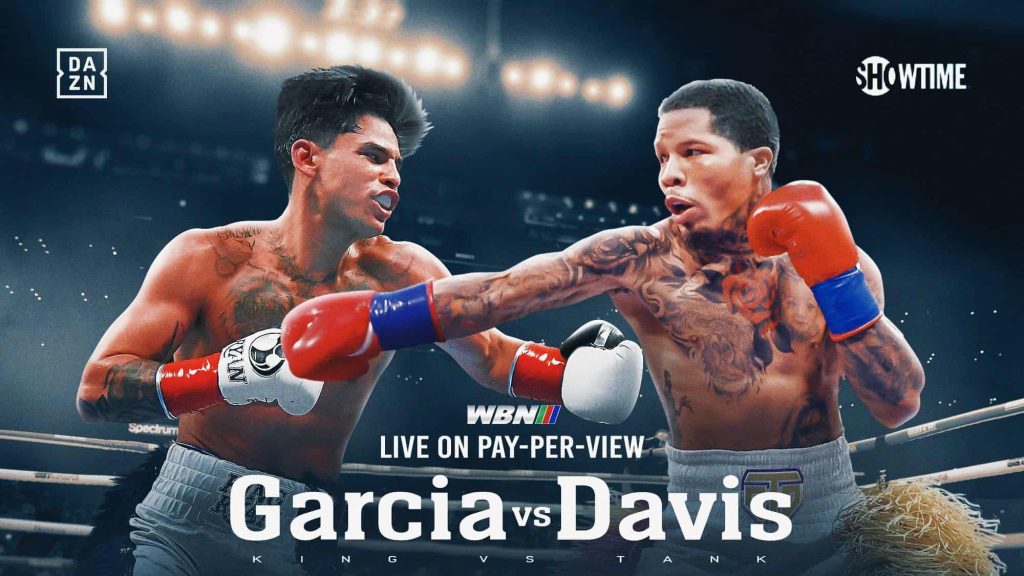 The clash between Gervonta Davis and Ryan Garcia promises to be a high-stakes affair, with both fighters looking to assert themselves as the future of boxing. Davis, known for his knockout power and relentless pressure, will be seeking to break down the taller and rangier Garcia. On the other hand, Garcia's hand speed and technical prowess will be key as he looks to outbox Davis and secure a career-defining victory. As boxing fans eagerly await this electrifying match-up, one thing is certain: Gervonta Davis vs. Ryan Garcia has all the ingredients to be an unforgettable night of boxing. The Gervonta Davis vs. Ryan Garcia bout will be broadcast live on the PBC network, with the undercard fights leading up to the main event. The date, time, and venue will be announced soon, so stay tuned for updates. You can watch the game via Showtime for those who wants to see the game at home. Or visit Premier Boxing Championships for more information.
Location: Saturday, April 22, 2023 8PM ET Eastern Time/ 5PM PT Pacific Time T-Mobile Arena, Las Vegas, Nevada
Stats:
Record KOS(KO% Weight Height
28-0-0 26 (92.86%) 134.5 lbs (61.14 kg) 5'5½" (1.66 m) -Gervonta Davis
23-0-0 19 (82.61%) 130 lbs (59.09 kg) 5'10" (1.78 m) -Ryan Garcia
Reach Stance Age
67½" (171 cm) Southpaw 28 -Gervonta Davis
70″ (178 cm) Orthodox 24 -Ryan Garcia
Be sure to follow @hiphopuntapped for The Latest Hip Hop News, NFT News, Entertainment, Fashion, Concerts & Sports.