Atlanta native Gunna has finally been released from the Fulton County Jail on Wednesday afternoon (Dec. 14, 2022), after entering a plea deal in the RICO Act case brought against him and numerous other suspected partners.
Rapper Young Thug ( aka Jeffrey Williams), who is still detained while awaiting trial, and rapper Gunna (aka Sergio Kitchens) were charged with conspiring to break the Racketeer Influenced and Corrupt Organizations (RICO) Act. Gunna, who has been imprisoned in Georgia following his arrest in May, claimed that despite the fact that he had pled guilty, he entered a "alford plea," which means he still maintains his innocence.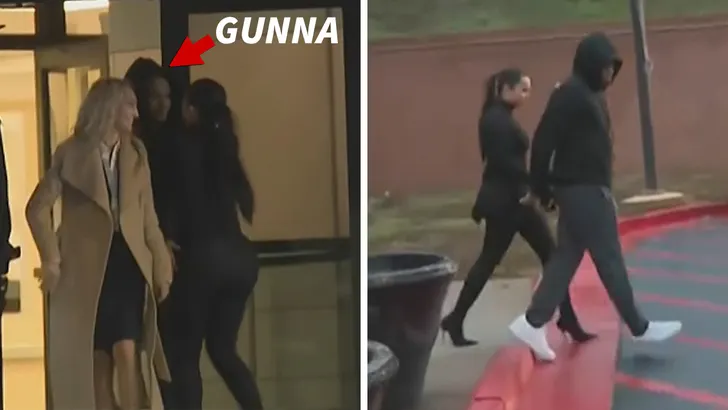 Gunna will no longer serve any jail time in exchange for his guilty plea, according to attorneys for Gunna. He received a five-year sentence with one year of incarceration as part of the plea agreement. The remaining was removed, but that time has been reduced to time served.
He must perform 500 hours of community service, 350 of which must be spent educating neighborhood children and teenagers about the risk and consequences of gangs and gang-related violence. When he has finished his community service, the rest of the sentence will be over. He also was ordered by Judge Ural Glanville not to communicate with his co-defendants. They stated that while he must testify truthfully if requested by any party in the case, he may also retain the right to rely on his Fifth Amendment protections.
Be sure to follow @hiphopuntapped for The Latest Hip Hop News, NFT News, Entertainment, Fashion, Concerts & Sports.