In honor of Pride Month 2022, and the LGBTQ+ community we are highlighting some of the artists who identify as or is an advocate for LGBTQ.
As Hip Hop has grown, the culture and its people have grown. From females speaking up about equal opportunity in the hip hop culture, artists becoming free from unfair record label contracts, to as many old heads may say the unforeseeable… the LGBTQ community taking over hip hop and receiving the amount of love they receive as of 2022. The LGBTQ community has been slowly taking over since the early 90s due to artists such as Cazwell, Big Freedia, Shorty Roc, and so many others, who were either public about it or as called now "on the down-low" or "in the closet."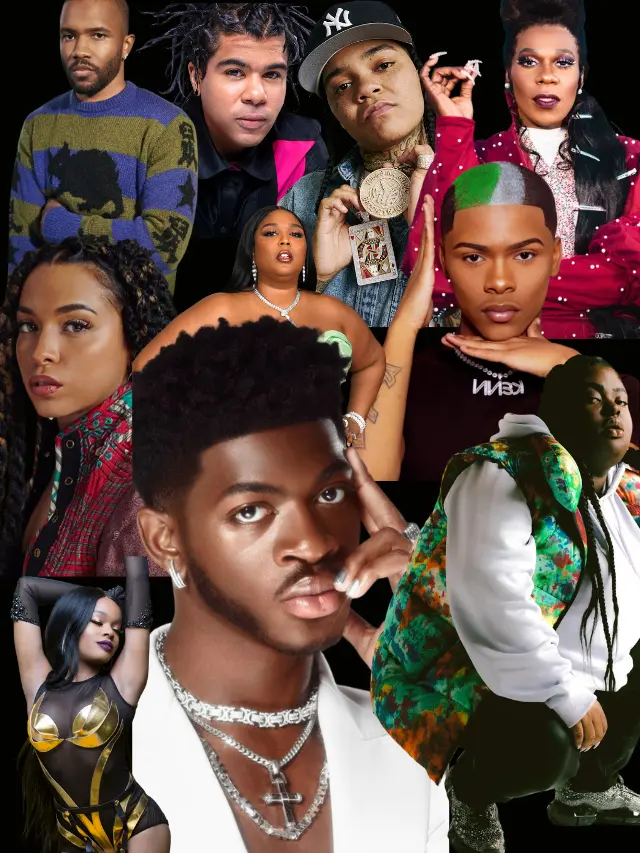 Jay-Z, Murs, Kanye West, XXXTentacion, Teyana Taylor, Jack Harlow, Beyonce, Rihanna, Kendrick Lamar, Kehlani, Macklemore, Lady Leshurr, Ryan Lewis, Jipsta, Fergie, Chance the Rapper, Brooke Candy, Solomon Ray, and many others have all been outspoken LGBTQ+ allies in the mainstream hip hop scene. With many fans and celebrities allies, along with media spread of the LGBTQ community, it's not much of a surprise how quickly they have taken over.
Many of these artists are known for the bright, energetic, and unapologetic personalities they have. Many of them spit hard cutthroat bars just as or even better than many of their straight colleagues. With the hip-hop community being hard to accept anything they normally don't condemn, these artists have had to not only work twice as hard. They also have had a variety of unique innovative ways to stand out and become more trending each year. Many artists perform projects and collaborations promoting their music, business, or message to their fans. They are not just Gay, lesbian, or LGBTQ artists known for just being gay. Many of their rap and singing skills are extremely unique with charts-hitting singles, albums, and awards to prove so.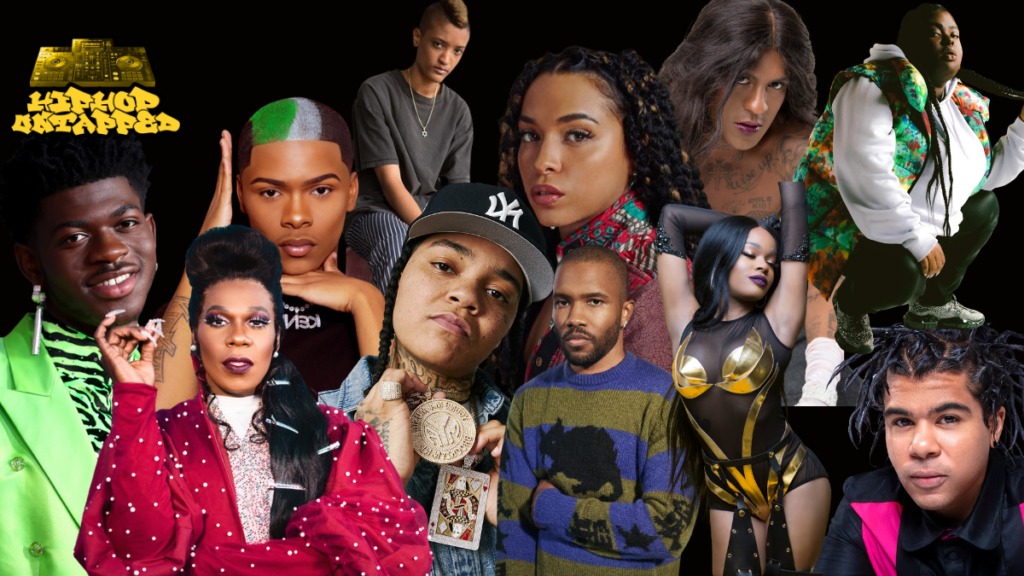 You can comment below on a few names you believe deserves to be on the list…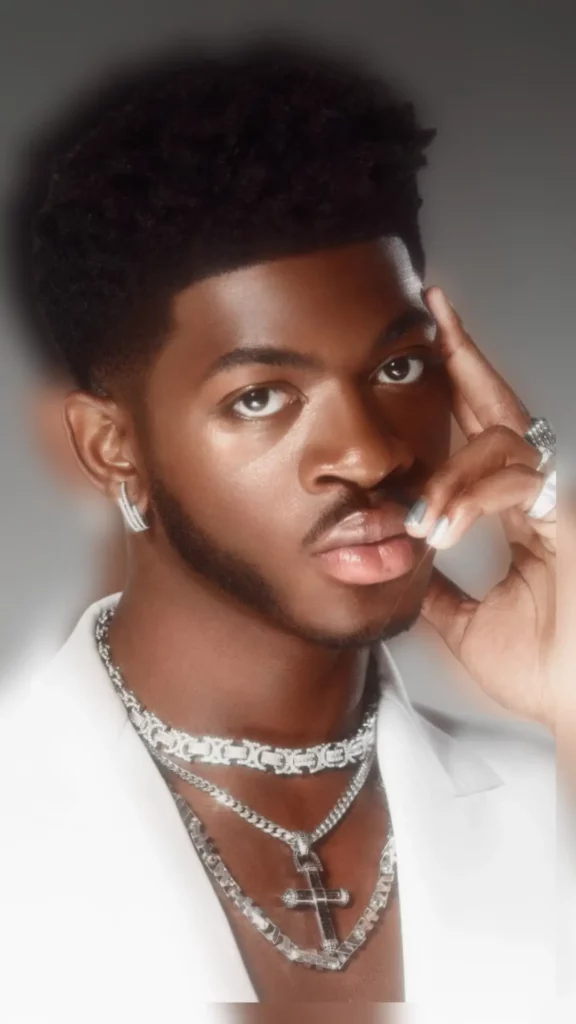 Lil Nas X: For most people, Lil Nas X is known for breaking the boundaries in the hip-hop community when it comes to spreading LGBTQ support, and exposure. Lucky for him he came out during a time when the world's becoming more accepting of the LGBTQ community. With many people who dislike him and his sexual preference, there are twice as many supporters who accept and love him for who he is, and his streams prove so. He came out on the last day of Pride Month in June of 2021. The Georgia rapper took to Twitter on Sunday night (June 30) to share an animation version of his single "C7osure" and urged his followers to listen carefully to the music. Lil Nas X released a close-up photograph of the cover for his 7 EP in another post, pointing out a bright feature that certain people may have missed earlier. A rainbow flag hanging from a building in the background of one of the images. Lil Nas X commented in the tweet containing the photographs, " I deadass thought I made it obvious." His biggest and most controversial gay awareness hits were his single "Montero (Call Me By Your Name)" music video this year. Along with all the antics, he pulled prior to the release, such as creating a fake pregnancy and having a baby shower for his song release.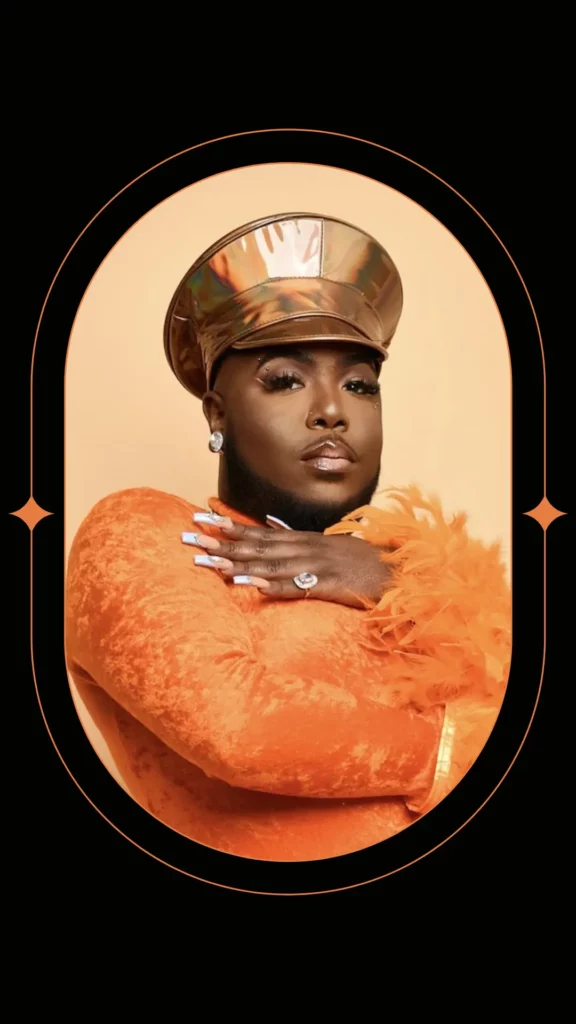 Saucy Santana: Justin Harris, better known by his stage name Saucy Santana, is a rapper from the united states. He began his rapping career in February 2019 following his work as a makeup artist for the hip hop group City Girls. He debuted his hit single "Walk Em Like A Dog" the same month. In 2021, Santana's hits "Material Girl," "Walk," and "Here We Go" created viral challenges on TikTok, bringing him even more fame. Drawing more and more attention to the LGBTQ community. His rap skills are unlike many of his LGBTQ colleagues, which makes him an undeniable beast in the hip-hop community. He advocates for his fellow LGBTQ artist, and fans. He also tries to spread positivity and love about and to the LGBTQ community.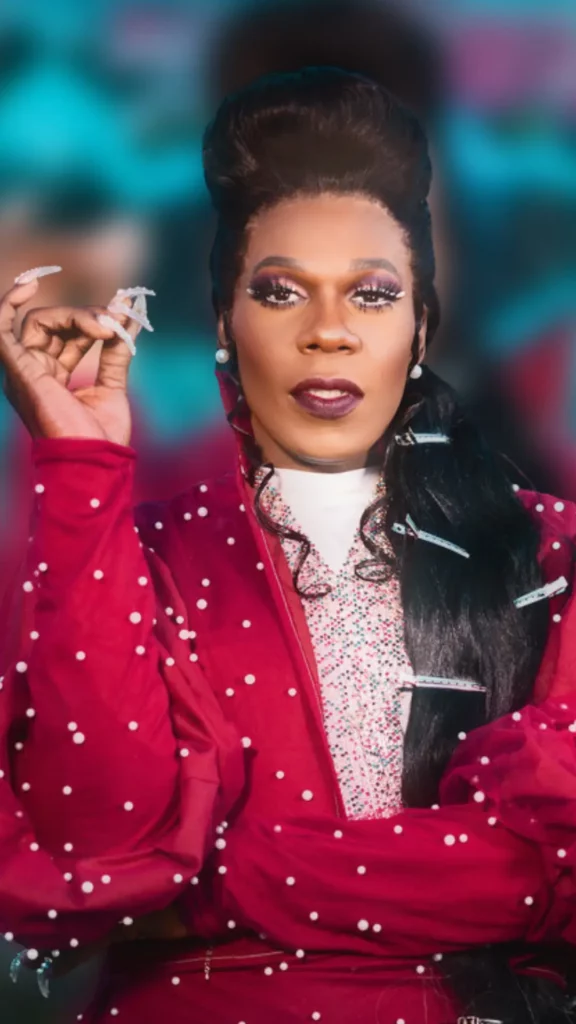 Big Freedia: One of the biggest and most well-known gay artists in the hip-hop community is Big Freedia, but is also identified (pronounce) as she/her. Big Freedia is the stage name of Freddie Ross Jr., who is an American rapper. He is well-known as a Hip-Hop musician and a Bounce music ambassador around the world. In the New Orleans bounce scene, Freedia is a legend. She has also worked relentlessly to educate her community and the rest of the globe about gender and race issues. Throughout her career, the New Orleans bounce music legend has been loud and unapologetic about her identity and sexual orientation. "I don't really worry about it," Big Freedia said Huffington Post when asked if she were concerned about her gender and sexuality affecting her career. "I just took a chance on everything that I have been doing in my career. I didn't second-guess it, I live day to day and enjoy life so whatever the repercussions are, I guess I'll just have to deal with them" she continued. Many may even say Big Freedia broke the bridge between hip hop and the LGBTQ community in the early 90s, long before many rappers even started coming out and being accepted as gay, lesbian, bi, or anything else.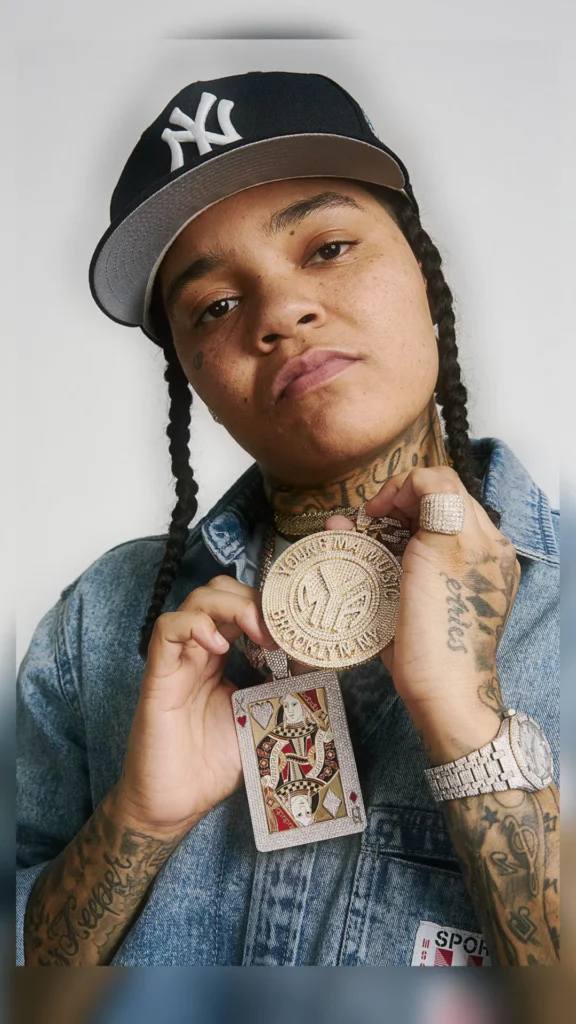 Young M.A: Katorah Kasanova Marrero, better known by his stage name Young M.A, is an American rapper. She rose to prominence after the release of the 2016 quadruple-platinum hit track "Ooouuu," which charted in the top 20 of the Billboard Hot 100 and has over 300 million YouTube views for its release. Remy Ma, French Montana, Nicki Minaj, Jadakiss, Uncle Murda, ASAP Ferg, Bryan Mathers, and Tink were among the rappers who remixed the song and published their versions of it. Helping Young M.A reach an even higher level of audience base. In 2018, Young M.A was featured on the Forbes 30 Under 30. She has stated her sexual preference since she first started through many of her music. She even came out with a line of sex toys for ladies called Play NYC in 2020. The Brooklyn rapper announced her collaboration with sex toy maker Doc Johnson on Instagram on Friday, February 14, 2020, just in time for Valentine's Day. Young M.A uploaded a snapshot of her new Play NYCe strap-on dildo in a post.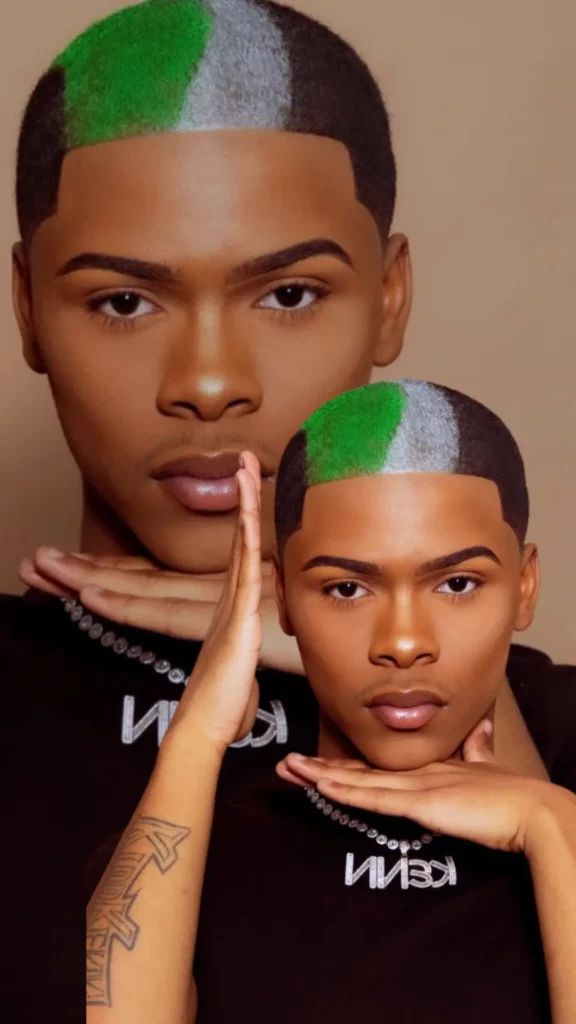 Kidd Kenn: Kidd Kenn is a 19-year-old rapper who was born Dontrell Smith. Kidd Kenn is from Chicago and identifies as an LGBTQ+ rapper who originally signed to Island Records and has received co-signs from Lil Nas X, Lizzo, Cardi B, Megan Thee Stallion, Kehlani, Mulatto, and others. He has a large online following. His "Freestyle Fridays" video series has gone viral on several occasions. His unique style of constantly changing colorful and bold hair, vibrant clothing, and beats by the Gods makeup easily identify him as a one-of-a-kind individual. It's a theme that runs across his music as well, with him being completely himself at all times. He continues to take over at the age of 19 with his distinct and cutting throat bars and rhyming talents. The 4th & Broadway/Def Jam musician, now residing in Los Angeles, set a record in 2021 after he became the first publicly homosexual rapper to participate in a BET Hip Hop Awards cypher. Kidd Keen (Kidd Keen) believes that through his advocacy efforts, people will be inspired to be confident, and comfortable, and to live genuinely in their most unapologetically way possible. He also wants to see LGBT people become more accepted in the hip-hop scene.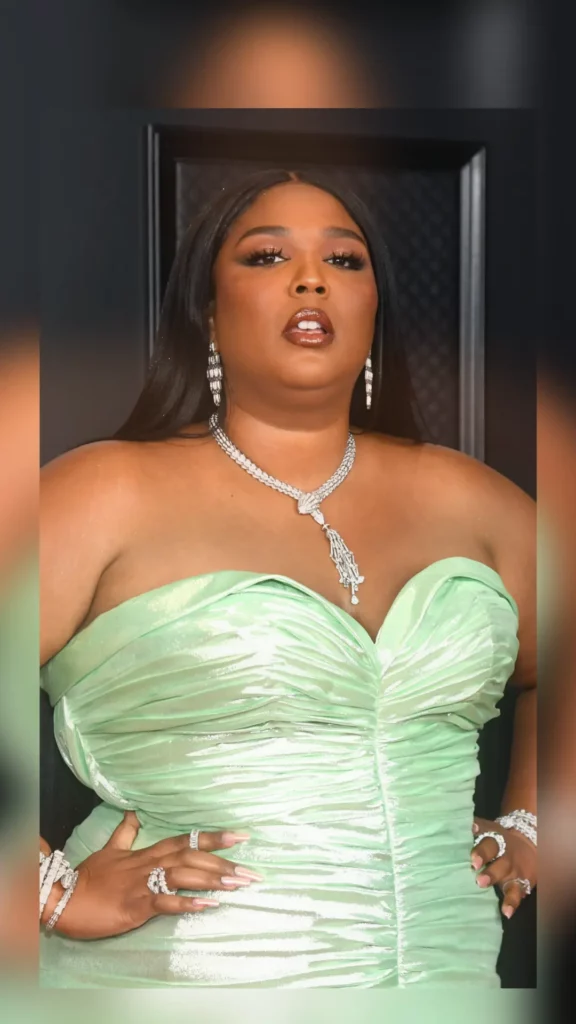 Lizzo: Melissa Viviane Jefferson, better known by her stage name Lizzo, is an American singer, rapper, and songwriter. She was born in Detroit, Michigan, then moved to Houston, Texas, where she began singing before relocating to Minneapolis, Minnesota, where she launched her hip-hop music career. "I personally don't ascribe to just one thing," Lizzo said in a June 2018 interview when questioned about her sexuality. "that's why the colors for LGBTQ+ are a rainbow! Because there's a spectrum and right now we try to keep it black and white." She describes herself as a free-spirited (gender non-conforming) individual who is more interested in people than in their gender or sexual orientation. Lizzo has been known for promoting self-love and has a massive LGBTQ fan base who she inspires to love who they are unapologetically.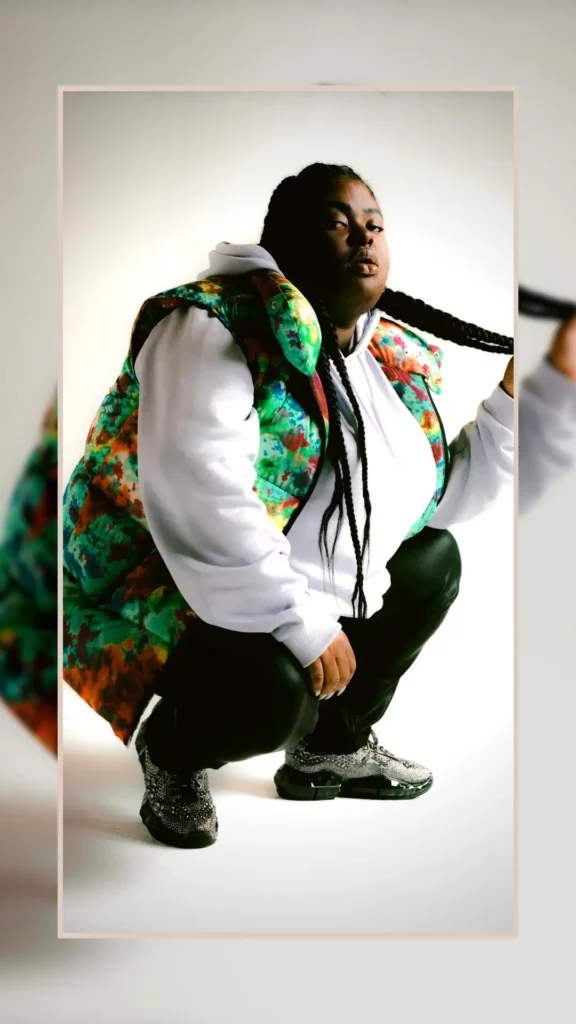 Chika: Jane Chika Oranika, better known by her stage name Chika, is a rapper from the United States. Prior joining to Warner Records in 2019, she first gained fame on social media. She was nominated for a Grammy Award for Best New Artist the following year. Chika, who identifies as bisexual, has been outspoken about her orientation in her music, singing about it in songs like "Can't Explain It," "Cinderella," and "FWB." She's also had a lot of social media talks over the years around educating, empowering, and supporting the LGBT community and women in general.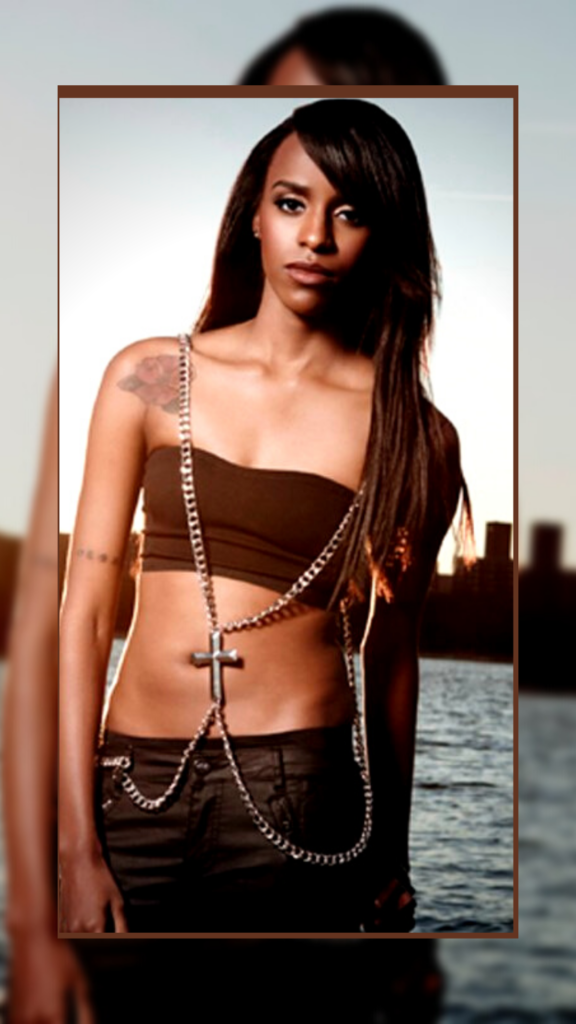 Angel Haze: Angel Haze, real name Raykeea Raeen-Roes Wilson, is a rapper and singer from the United States. Who considers 'themself' to be pansexual and agender. She is neither masculine nor feminine, and she has no sexual preference; she is sexually attracted to persons of both genders. She escaped a religious 'cult' where music, dating, and speaking to anyone outside the church were forbidden years ago. She is now one of hip hop's prominent LGBTQ and pansexual voices. Angel Haze has spoken out about the rap industry's struggles. from fans who appreciate her for speaking out for the queer and pansexual communities. To homophobic individuals who make a living by abusing and bullying members of the LGBTQ community. By living with her teenage moto, which she used from a YouTube video she created called "How To Give No Fucks." Basically, it's a step-by-step instruction for developing a defense system that includes sarcasm, dead facial gestures, and body language, along with a good quantity of self-help. And judging from her music, social media, and personal life, it's been put to a lot of use.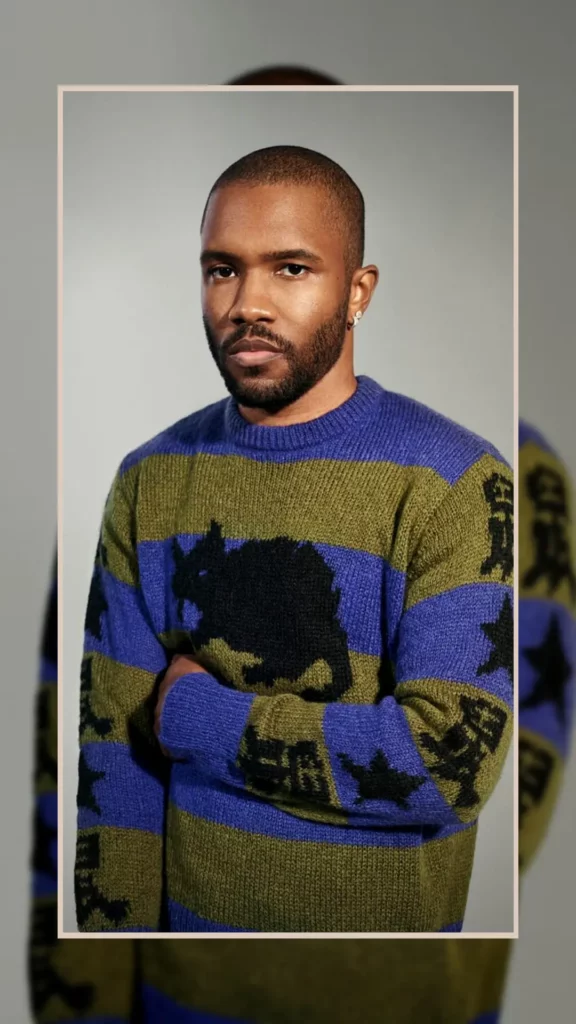 Frank Ocean: In 2012 a journalist who participated in the listening party for Frank Ocean's new album "Channel Orange" pointed out that many of the tracks were mostly directed to or talked about a male love object, the vocalist and songwriter took to his own website and wrote a few long paragraphs about his first love when he was 19, with a male friend who seemed to continue the relationship on some level but rejected Ocean's final effort to identify their love. He also ended the tweets by promising his longtime friend that he will never forget their relationship or who he was when they first met. "Channel Orange" won Best Urban Contemporary Album after being nominated for Album of the Year. His 2016 album "Blonde" is the artist's most daring and gay effort to date, joining "Endless", the video album that followed it, and Boys Don't Cry, the magazine that accompanied it. The album despite its controversy "Blond" was his first number-one album on the US Billboard 200 and was certified Gold by the Recording Industry Association of America (RIAA), along with six Grammy Award nominations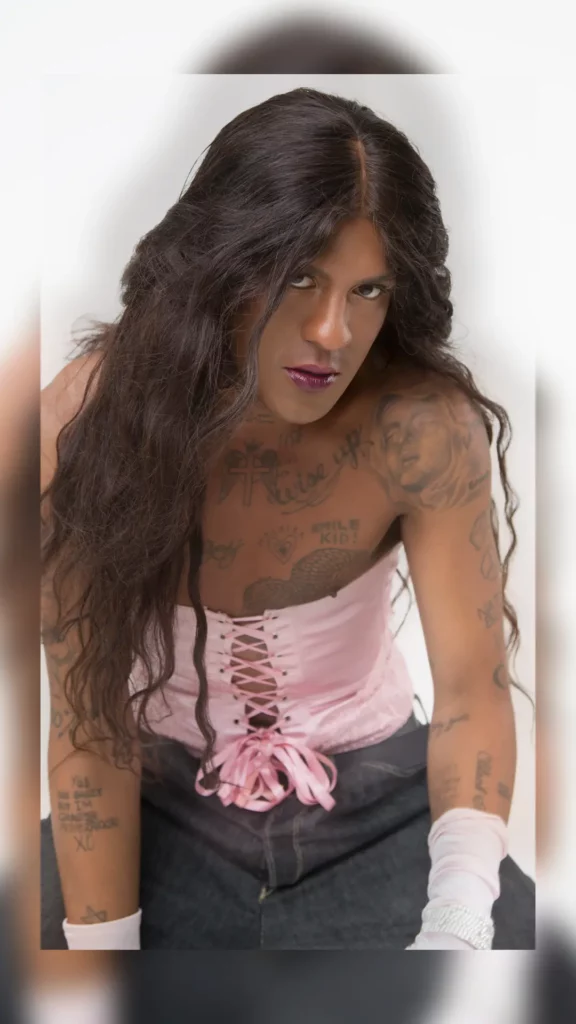 Mykki Blanco: Mykki Blanco was born in Orange County, California, as Michael Quattlebaum Jr. and raised in North Carolina. They are a poet, a rapper, and an activist. Mykki Blanco is transgender and uses the pronouns she, they, their, them, and her. She is well-known for their support of the LGBTQ community and for educating people about issues such as sexuality and gender, as well as sexual diseases and other disputes. Blanco revealed their HIV-positive status on social media, stating that they were diagnosed in 2011 and that they were healthy. Blanco continues to educate and advocate for the LGBTQ and stigmas against HIV & aids.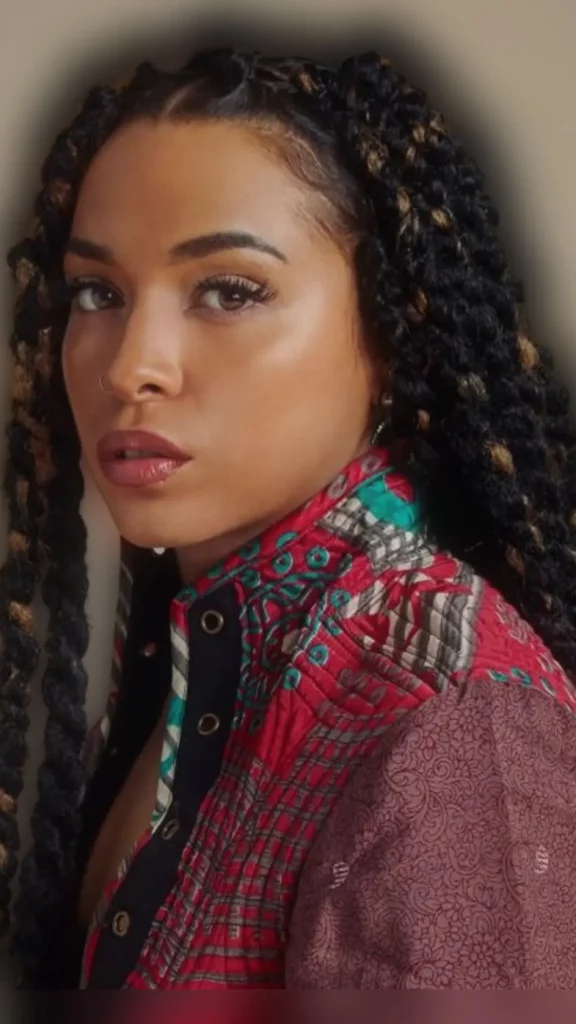 Princess Nokia: Princess Nokia, who was born Destiny Nicole Frasqueri, identifies as gender fluid. She is a rapper and songwriter from the United States. Nokia got her start in the music industry by performing at gay clubs in New York City. Gender fluidity refers to a person's gender expression, gender identity, or both changing over time. It's possible that the shift is in sexuality but not in gender, or in gender but not in sexuality. Or both sexuality and gender could shift at the same time. "I'm a gender non-conforming androgynous person," Princess Nokia said in a 2019 interview with Playboy. She is constantly advocating for and educating her fans on gender identity and sexuality. In 1992, the artist co-founded the Smart Girls Club, a group of women dedicated to empowering urban feminists.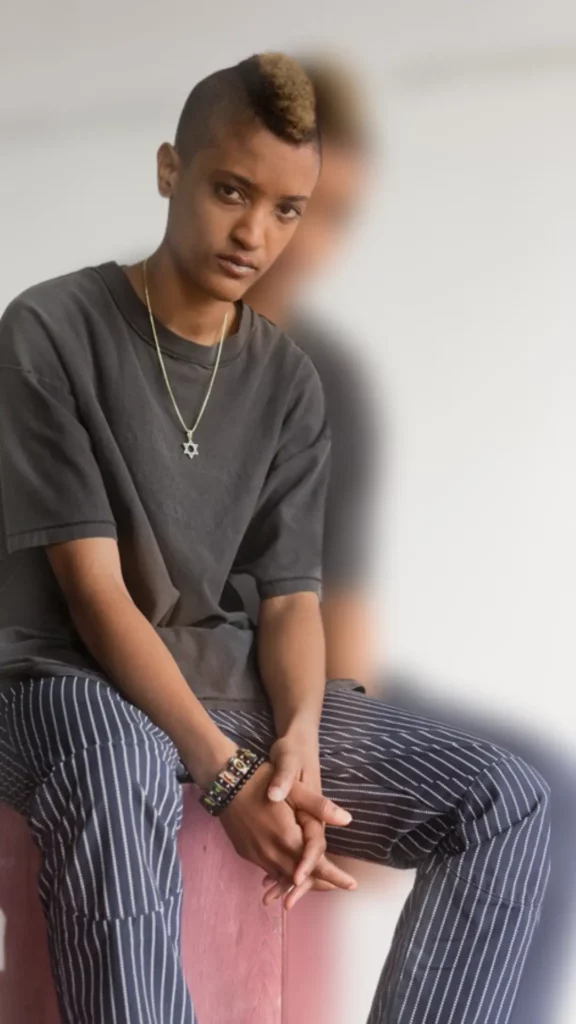 Syd: Sydney Loren Bennett, better known by her stage name Syd. She's a soul singer and DJ from Los Angeles, California. She revealed herself to be a lesbian in order to encourage others who are to do the same. She has continued to inspire and encourage countless fans to be comfortable in their own skin since then. She rose to prominence as a member of the Odd Future alternative hip hop group before forming her own band, The Internet, in 2011. At the age of 25, the controversial R&B performer has gotten a Grammy nomination, she also gained compliments from Pharrell, Adele, and Beyoncé. She even traveled the world with hip-hop thugs Odd Future, was labeled a "misogynistic lesbian," and Generation Blogger's counterpart to Wu-Tang Clan,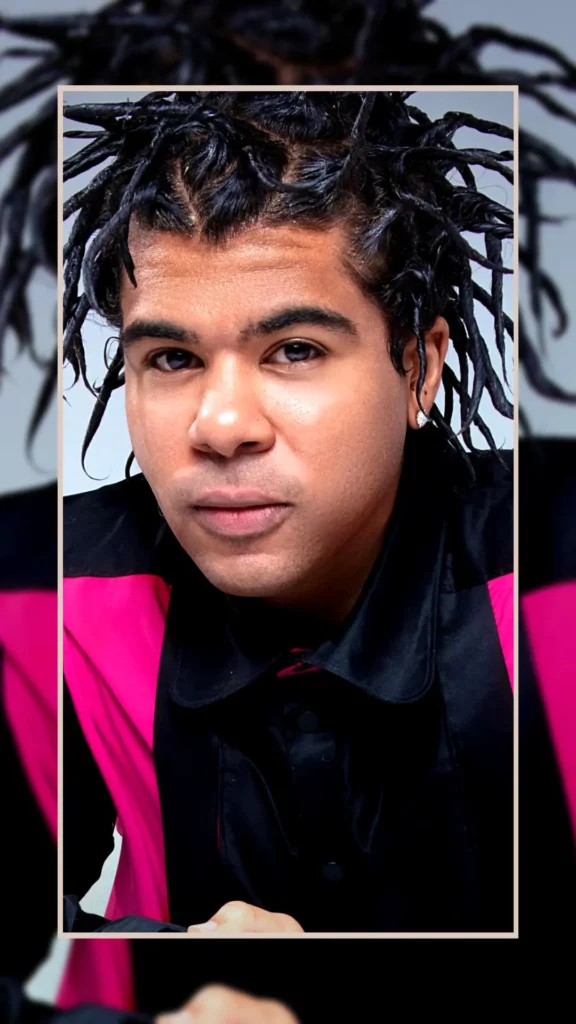 iLoveMakonnen: Makonnen Kamali Sheran is an American rapper, singer, and record producer better known by his stage name iLoveMakonnen. Makonnen is best known for the song "Tuesday," which he co-wrote with Canadian rapper Drake in 2014. On January 20, 2017, he went on Twitter to tweet that he was gay stating "And since y'all love breaking news, here's some old news to break, I'm gay. And now I've told u about my life, maybe u can go life yours,"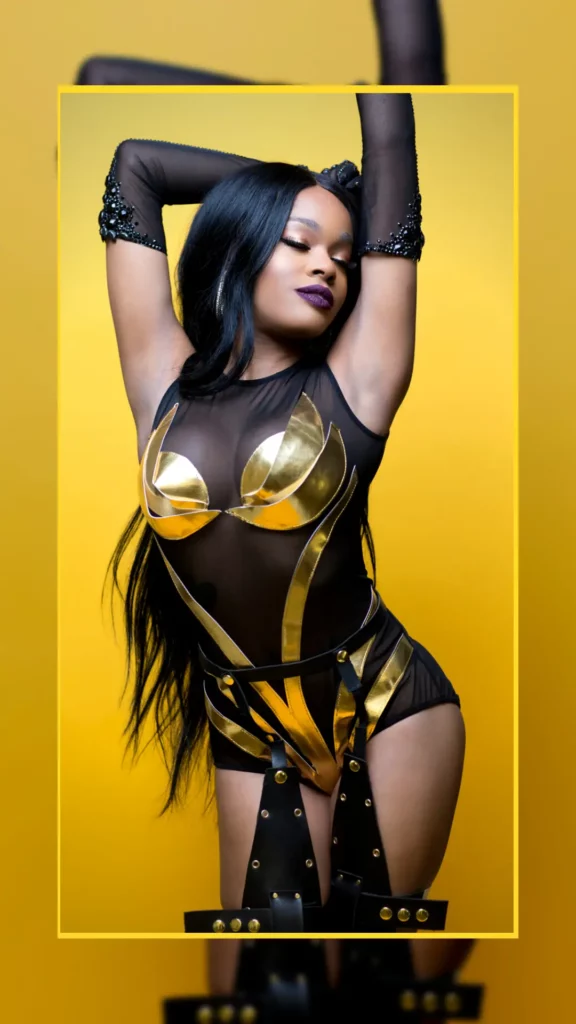 Azealia Banks: Azealia Amanda Banks better known as Azealia banks is an American female rapper, who has previously said on Twitter that she is bisexual. The rapper was labeled homophobic in 2015 after using the term "f***ots" on Twitter. In reaction to the allegations, she revealed that she is bisexual. "For f****'s sake, just give the Azealia banks is a homophobe thing a rest because I'm not," she tweeted. "I have a transgender sibling. My whole life is gay. All of my friends are gay, I am bisexual…. So please… Stop."
Be sure to follow @hiphopuntapped for Hip Hop News , Entertainment , Fashion , & Sports.