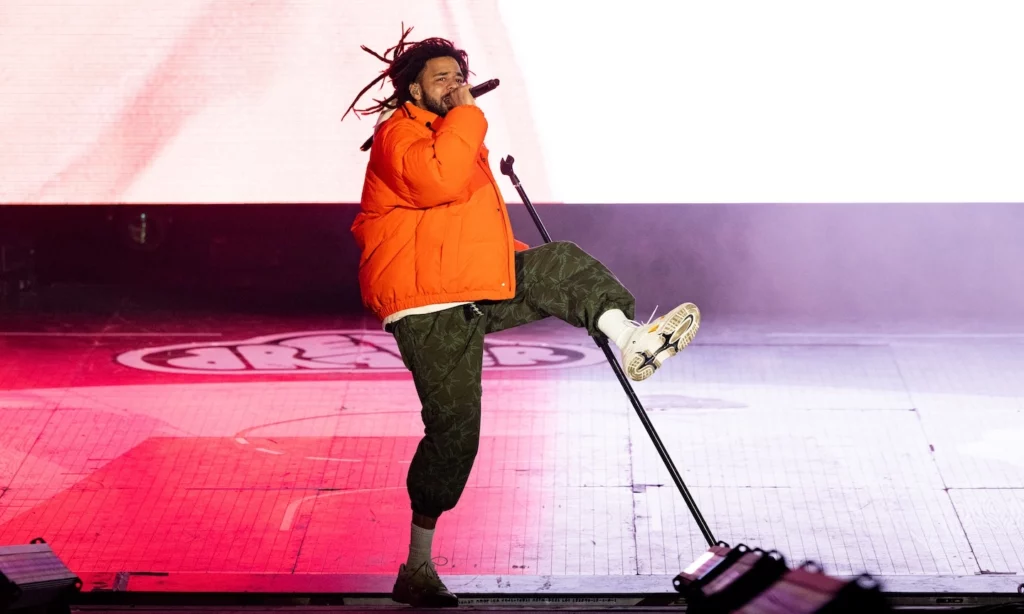 Tana Talk 4, the newest album of Benny the Butcher's Tana Talk series, is set to be released this year. Tana Talk 4 new album is the fourth edition in his Tana Talk series and the follow-up to his breakout Tana Talk 3 from 2018, and the two mixtapes that were in 2004 and 2009.
The Alchemist and Daringer produced the entire album, and Alchemist also directed the first single, "Johnny P's Caddy," which features one of Benny's most notable guests to date: J. Cole. J Cole celebrated his birthday on Friday, January 28th, by releasing "Johnny P's Caddy", Which is part of Benny the Butcher Tana Talk 4 album.
"This ain't my story 'bout rags to riches/ More 'bout how I mastered physics, he spits in the opening verse. In the game, I used to train like Rocky, catchin' chickens/ I was nice, but they were right when they told me that rap a business." Benny Rapped
J Cole joins by boasting about himself and calling himself God and best rapper alive stating "Effortless how I'm skating on these records is proof / I put your favorite rapper neck in a noose, Ni**a want me on a song / He gon' see the wrath of the reaper / I'm probably gon' go to hell if Jesus asks for a feature….On God, the best rapper alive / Headshot, now go and ask the best rappers that died / They'll tell you he never lied, ni**a"
Benny said collaboration with J Cole brought a better and more creative side of him. "Any rapper will tell you when you're working with someone like Cole, it's like a match of wits, you gotta go crazy because you know he is. Iron sharpens iron. You want it to be an environment where someone has the presence to push you. It's dope" he said.
J Cole has already declared himself the best rapper alive, even as far back as 2014, when he reminded peers of his position among the all-time greats ranking. "Ain't a way around it no more, I am the greatest," Cole raps on "Fire Squad," a memorable track from his 2014 album 2014 " Forest Hills Drive".
He also declares himself the "best N**** out" on "G.O.M.D." "F**** the rest, I'm the best n**** out/When I'm back home, I'm the best in the South/When I'm in L.A., I'm the best in the West," he said. and of course, his "I studied the greats, I'm the greatest right now" on "Middle Child," single in 2019.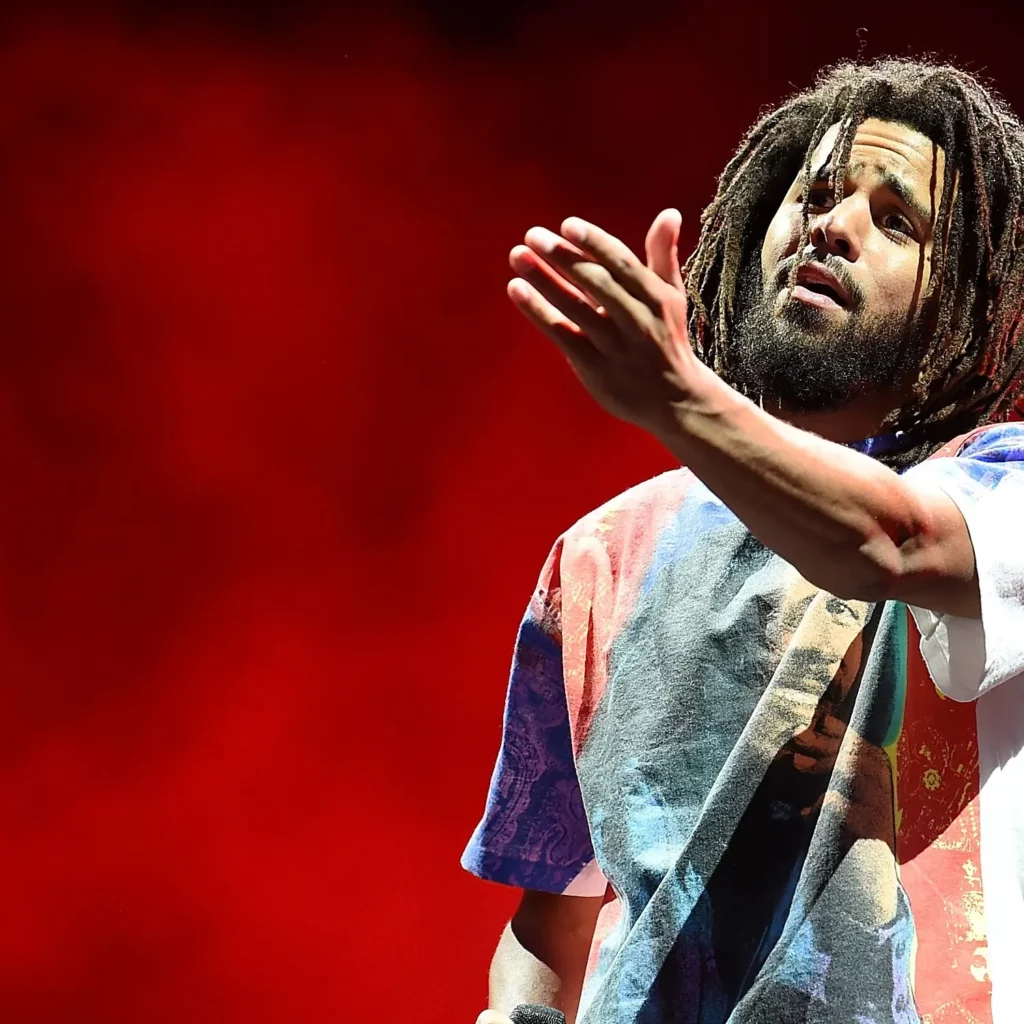 After releasing The Off-Season in May, J Cole released lots of new singles in the second half of 2021, including "Poke It Out," "Your Heart", "Heaven's EP," and "The Jackie." At Rolling Loud New York, he also had an outstanding performance. Following that, he'll headline Governors Ball 2022. The 2022 Governors Ball will begin on Friday, June 10, ends on Sunday, June 12, and will be held at Citi Field NYC. The ball will include artists such as J. Cole, Playboi Carti, Migos, YG, Jack Harlow, Coi Leray, Dhed, Halsey, Roddy Rich, Kid Cudi, Denzel Curry, Clairo, Flume, Skepta & More. The Governors Ball 2022 tickets prices range from$129 for 1-day tickets to over $2,399 for platinum and cabanas tickets.
J Cole will also be performing at Bonnaroo 2022 Music & Art Festival. The Bonnaroo 2022 Music & Art Festival will be from June 16th to the 19th in Manchester, Tennessee at the Great Stage Park. Tickets are ranged from $350 for general admission tickets starting prices to Staybridge Suites travel packages starting at $4499. The lineup includes J. Cole, Machine Gun Kelly, Roddy Ricch, Tierra Whack, $uicideboy$, 21 Savage, Stevie Nicks, Flume, Ludacris, The Chicks, Illenium, Tove Lo, Billy Strings, Dombresky, Robert Plant, Puscifer, Alison Krauss, Rezz, Porter Robinson, Ashe, and many more.
What is J Cole's real name?: J Cole's real name is Jermaine Lamarr Cole
How old is J Cole?: J Cole 37 is years old as of 2022 and was born on January the 28th, 1985
What is J Cole's Networth?: J Cole Networth is estimated to be $60 million as of 2022
What is J Cole's zodiac sign?: J Cole's zodiac sign is Aquarius
What is J Cole's Instagram?: J Cole's Instagram Cole (@realcoleworld)
What is J Cole's Twitter ?: The Game's Twitter is J. Cole (@JColeNC)
When was J Cole born?: J Cole was born on January the 28th, 1985
Who is J Cole signed to?: J Cole was signed to Jay-Z's Roc Nation back in 2009
What is J Cole's Height?: J Cole's height is 6'2
Where is J Cole from?: J Cole was Born on a military base in Frankfurt, Germany, and raised in Fayetteville, North Carolina
How did J Cole get his name?: J Cole first started with his name being The Therapist by Bomm Sheltuh, but when he got to New York's St. John's University he changed it to the abbreviation of his name Jermaine Cole …. I'm not trying to go by no f*ckin' alias, It feels like a wrestler or something " Cole admitted about his Therapist name
How many kids does J Cole have?: In a personal essay for The Players' Tribune titled "The Audacity." J. Cole disclosed he has two sons while reflecting on his college basketball and rap dreams, but has not revealed their names
Is The J Cole married?: J Cole is currently Married to his wife Melissa Heholt, they reportedly got engaged in 2015 and married in 2016
Who are J Cole's parents?: J Cole's parents are his European American mom Kay Cole and his African American veteran dad
Stream J Cole on iHeartradio, Spotify, Apple Music & all other streaming platforms:
J Cole Latest songs:
Be sure to follow @hiphopuntapped for the latest news in Hip Hop, Entertainment, Fashion, & Sports.
https://linktr.ee/hiphopuntapped
Be sure to follow @hiphopuntapped for the latest news in Hip Hop, Entertainment, Fashion, & Sports.