The day has finally arrived Kendrick Lamar released the Breaking Hip Hop News we've all been waiting for. Kendrick Lamar announced via his website oklama.com his new album title "Mr. Morale & The Big Steppers" along with the release date which is May 13 2022.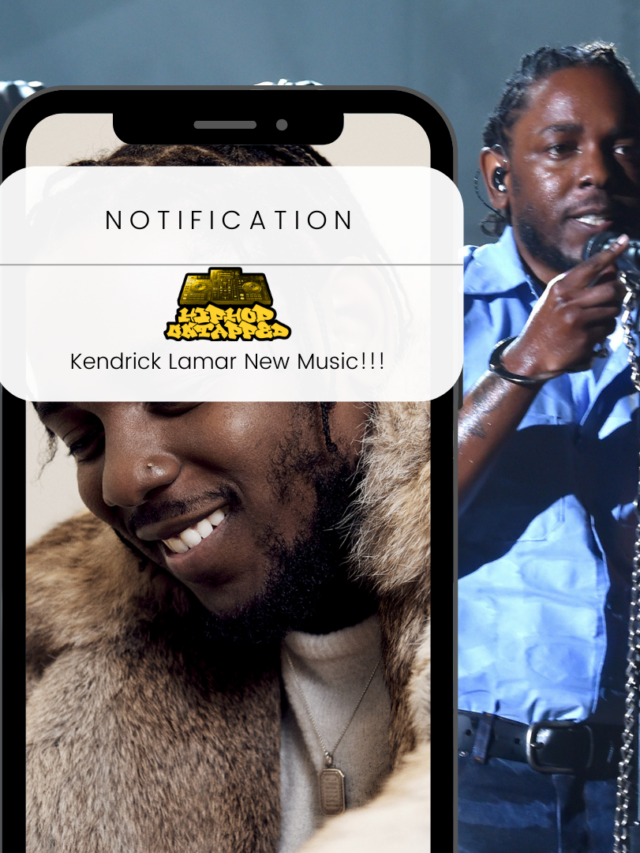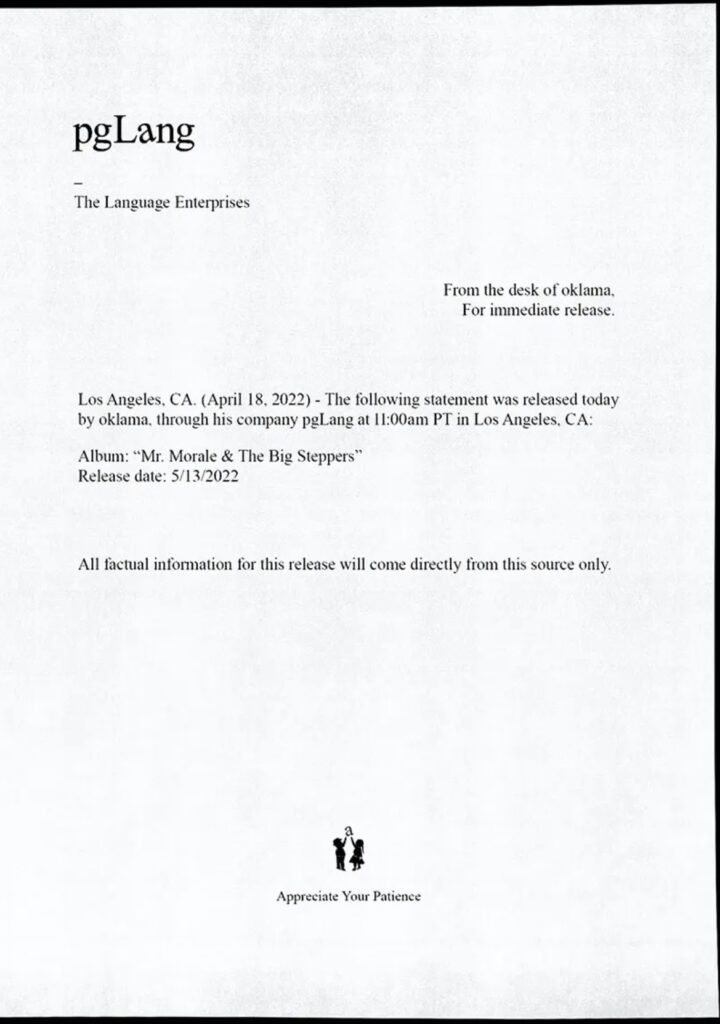 This message came after Kendrick went to Twitter to respond to a fan tweeting "Kendrick Lamar is officially retired" after his legendary performance along side Dr. Dre, Eminem, Snoop Dog, 50 Cent & Mary J Blige at Super Bowl LVI Halftime show On Feb 13 2022, but he responded today April 18, 2022 two months later. Maybe K. Dot used the tweet as motivation as he prepared to drop "Mr. Morale & The Big Steppers".
https://t.co/YVE5bZOBL2 https://t.co/UywGGKExb1

— Kendrick Lamar (@kendricklamar) April 18, 2022
This will be Kendrick Lamar's last album on TDE, as he plans to venture out and expand his identity as a Hip-Hop businessman. Four official albums have been released on TDE,(2011: Section. 80, 2012: Good Kid, M.A.A.D. City, 2015: To Pimp a Butterfly, 2017: DAMN), alongside countless other projects.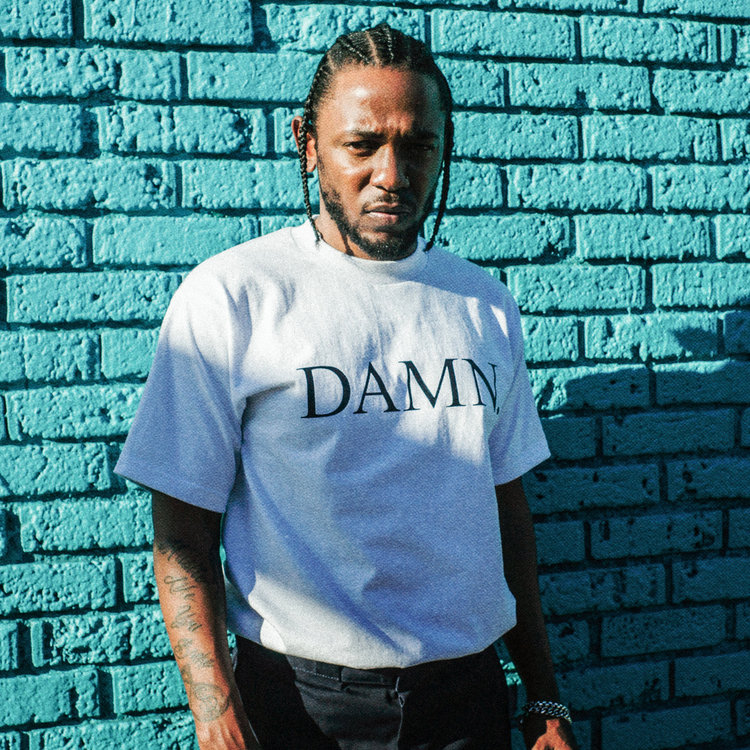 Kendrick has been closed to the public about what his plans are, but aren't most musical geniuses? We now know of his media company pgLang. PgLang's account on IG promotes various projects with artists, (like Baby Keem, Tanna Leone). You'll also notice Brent Faiyazs's Calvin Klein ad. The goal of pgLang may not be public but the work speaks for itself.
Business will go as planned for "Top Dog Entertainment" as they have more talent to pilot in the future of Hip-Hop. The list of artists includes Ni Lance, Zacari, SiR, Reason, Ray Vaughn as well as more seasoned artists like Jay Rock, Ab-Soul, Schoolboy Q and Isaiah Rashad.
You can expect Kendrick Lamar to have a world tour once the album is released. As Covid-19 restrictions are freeing up around the US. No official dates have been released be sure to stay up to date with HipHopUntapped for like latest Hip Hop News Check out some of Kendrick Lamars previous video over the years with TDE.
Be sure to follow @hiphopuntapped for the Latest Hip Hop News , Entertainment , Fashion , & Sports.