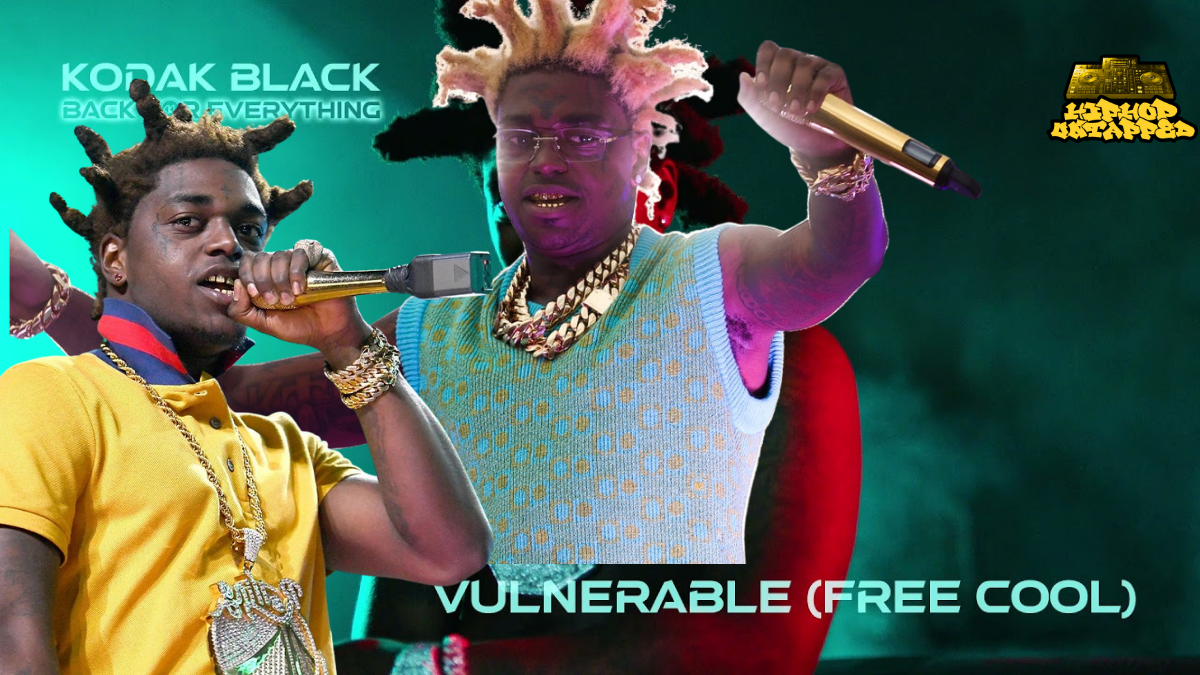 Kodak Black manages to generate new visuals back to back continuously, this time with a music video for his new single.
On Thursday, March 17 2022 Kodak Black surprised his fans by dropping his "Let Me Know," "Smackers," & "Love Isn't Enough" single along with a video via YouTube for the track.
On Monday, March 14th, 2022, Kodak Black fans were excited to receive a new video for his emotive track "Vulnerable," which features the Florida rapper wandering at an unsettling construction site wearing all black while he raps about his problems.
This is following his music video releases Midas Touch ( Premiered Mar 2, 2022), Take You Back with Lil Durk, Sink My Ship, He Loves The Streets, along with Let Me Know On Everything (all debuted February 25, 2022. He also dropped the "I Wish" music video ( which was released on February 22, 2022). Following his previous video releases for the album, "Vulnerable" is the sixth song from Kodak's current album Back For Everything to get a music video.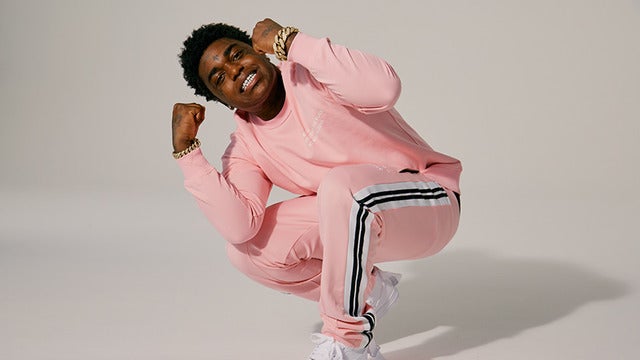 Back For Everything debuted at No. 2 on the Billboard 200 in February, with 60,000 album-equivalent units sold in its first week. Kodack's fourth studio album also charted at the top of Billboard's Top Rap Albums and Top R&B/Hip Hop Albums.
Even with the accomplishment of Back For Everything, Kodack stated on Thursday, March 10, 2022, that he's already working on a new album called Kutthroat Bill. Kodak has added to the excitement by announcing a few guest list of features for the album, stating that he hopes to work with "any significant artist who supported my album or supports my album." Lil Durk, Trippie Redd, Yo Gotti, Lil Baby, Lil Uzi Vert, 42 Dugg, DDG, Babyface Ray, 22Gz, EST Gee, and Rylo Rodrigez. Kodak also revealed that he's working on a collaboration with Ed Sheeran, of all people.
Fans will also be able to obtain free access to Kodak's upcoming Yak World events and VIP afterparties using his special Ntf access passes. his 3D gremlin @thesandboxgame avatars, as well as everything he makes in NFTs and the metaverse, will be available to fans.
Don't forget to shop Kodack's latest fashion merch arrival debuted today march 15th 2022.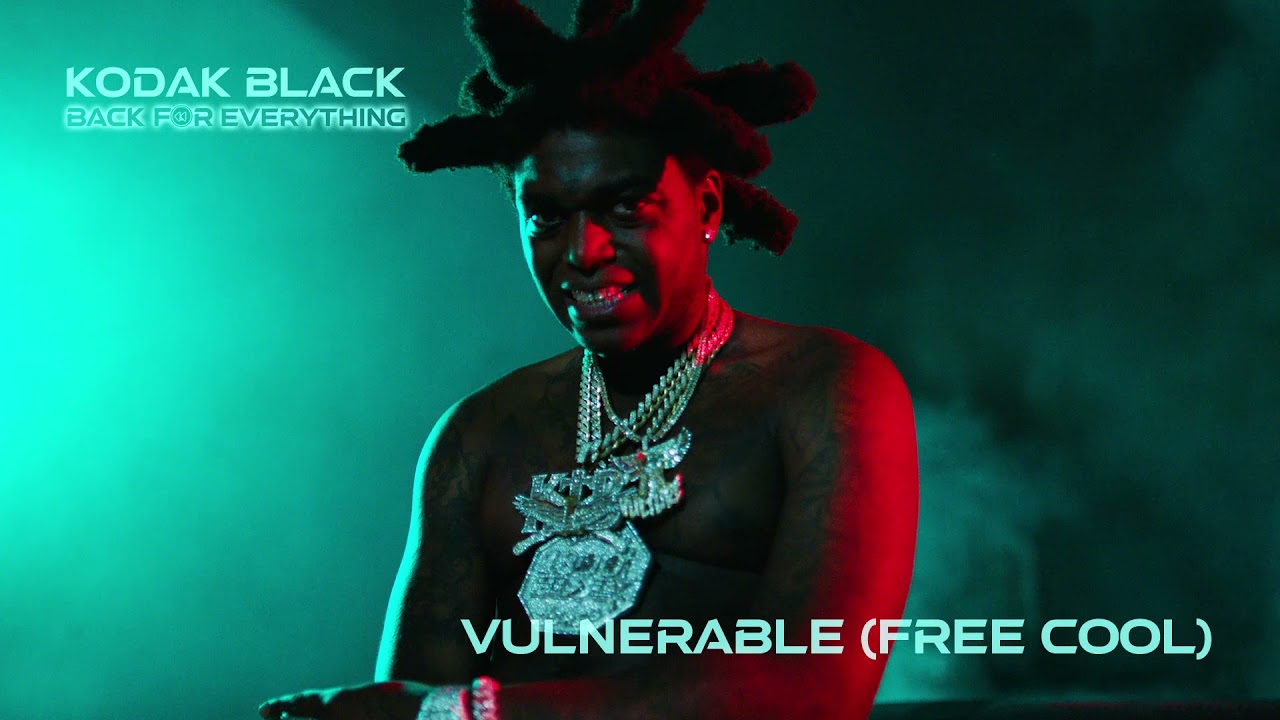 Kodak Black: Vulnerable (Free Cool) Lyrics
[Intro]
In the world I be in
(Let the BandPlay)
[Verse 1]
I guess you wonder where I've been
I'm searchin' to find a love within'
How you gon' love me? I don't love myself
All night flights, I'm neglectin' my health
I'm totin' hammers, chasin' after death
Said I was vibin' this time
I got a thing for you, baby, I don't know what it is
Everybody love to hate me, I don't know what I did
Ride on my face, baby, sit on my lip
I got yo' water runnin' (Mhm-mhm)
I want you to conceive my kid, pee on this stick
I think I did me somethin' last time I was here
I'm so committed, I would die for what I live for
Some people may not ever find what they dreamed of
So loyal for you, I'll go dive in the deep end
Sometimes might even compromise what I believe in
[Chorus]
I miss my brother Cool, I'm out here by myself, it got me vulnerable
And I done been betrayed, don't even care to hide it, crossed me in my face
Fucked over so much times it feels weird, somebody keeps it real
You'll switch on anything and anybody, dawg, if you ain't ridin' for this
[Verse 2]
I gave you all the game, I gave you all the information to hurt me
Sat down and taught you all the ways for you to hurt me
Killin' my liver with the liquor and the Perkys
Thanks for the losses and the gains on this journey
Wanna kill my niggas, but I really wanted help from 'em
I got some things buried, I still ain't never healed from it
You fooled me once, you can't get the good me a second way
Matter fact, I lost track of myself in the first place
[Chorus]
I miss my brother Cool, I'm out here by myself, it got me vulnerable
I'm walkin' 'round with my hands out beggin' for love
I need anybody
God know peace and nothing's private
I can't do nothin' private
I miss my brother Cool, I'm out here by myself, it got me vulnerable
You left me in the cold with nobody to warn me
Nobody understood me 'cause nobody know me
Came back to let you know that even though you hurt me, I can't let you go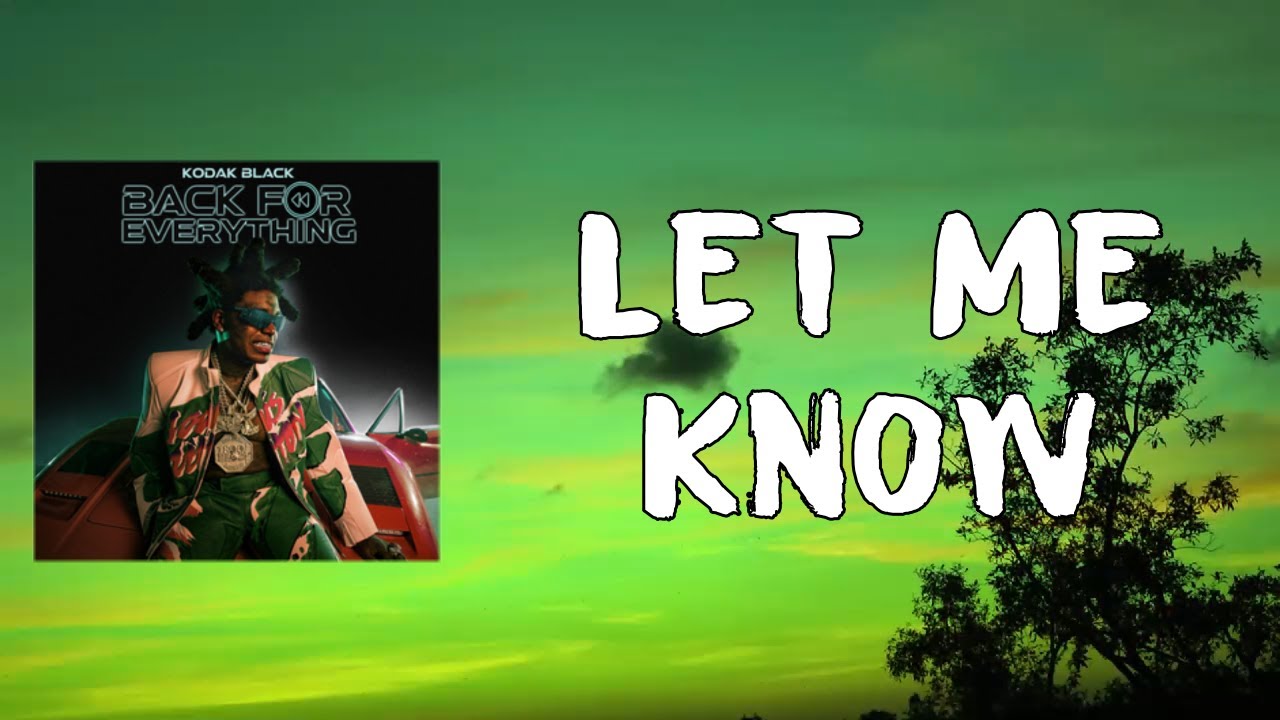 Kodak Black: Let Me Know (Free Cool) Lyrics
[Verse]
Yeah
Out of sight, you're out of mind, you're out of luck, it's like nobody even care if you be 'round
Why I fall off with my niggas when I'm up? Why nobody stand up for me when I'm down?
You back in jail and this time they say you stuck, everybody laughin' at you like a clown
Why the only time you hate me when I'm up? And why the only time you love me when I'm down?
Why I lost best new artist to Khalid, 2017?
We all knew that should've been me
But I never hated, I congratulated
Shit, at least I was nominated
But if Cardi B win, then I won too
I do it for the real niggas 'cause I'm onе too
The fact I made it out the shit that thеy be goin' through
Will make 'em feel like if I win, then they won too
Lil' buddy got popped, some niggas in the squad too
And why them niggas turned around and say they know it's you?
Keep it real, why the hell I wanna harm you?
When everything I drop, they said they wanted part two
I heard his Benz got dropped and they went and point you
I'm like, "Man, how the fuck I'm behind bars too?"
And I'm writin' these bars behind bars too
Lookin' at the TV like, "Damn, that could've been all you"
I wanna be front and center at the awards too
I wanna be countin' skrilla and livin' large too
Hoppin' out rentals and switchin' cars too
Sippin' Don P with my niggas and flippin' broads too
I guess I'm too gangster to win a Grammy
And only the gangsters could understand me
Niggas who live by the code, we speak the same language
They love to hear me flow, I speak that shit fluent
Yeah, if I was you, I would've killed me and you knew it
You had a chance and you blew it
Kodak, why you always got pain in your music?
I be feelin' like I gotta sing to get through it
Why these niggas always sound the same in they music?
Rappin' 'bout they money and they chains in they music
Yeah, I be duffin', road runnin', got this rental here from Hertz
I'm conditioned, trained myself to stay authentic and be pure
I'm duffin', road runnin', got this rental here from Hertz
Conditioned, trained myself to stay authentic and be pure
They wanna see me die, wanna see me cry, they wanna see me smirk
Yeah, my nigga died, but it ain't hurt
Yay, I love my nigga baby daddy, ayy
I know he just wanna see me happy, oh
I'm walkin' up out the feds like, "Is you ready?" Yeah
I'm stackin' up all this bread, I made a sandwich, yeah
They wanna see me dead, they wanna see me menaced, yeah
My mama told me, "Baby, keep it steady," yeah
"Stop postin' on the corner like you average," yeah
"You ain't no regular nigga, you got status now"
Wrecked the Porsche, then I pulled up in an Aston, ayy
She keep smokin' dick 'cause she an addict, yeah
I'ma keep her 'round 'cause she got talent, yeah
I came home twenty-one 'cause I'm a savage, yeah
If you ain't tryna keep me, let me live, if you ain't tryna stay, then let me go
Before you let me head in these streets, you should go ahead and let me know
I just want for you to let me know, son, lately, I ain't really been too sure
Ayy, I just want for you to let me know son, I just want for you to let me know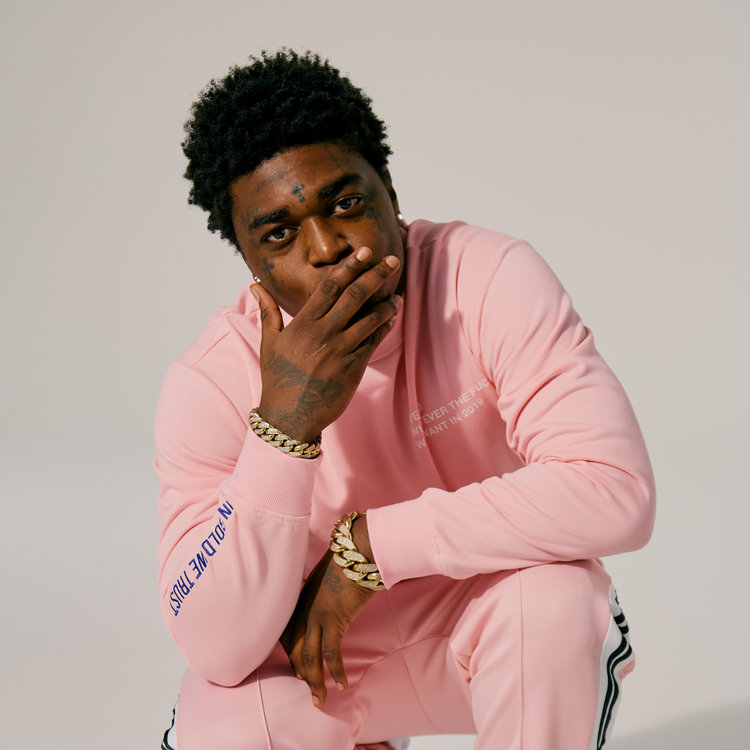 Listen to Kodak Black on iHeart Radio, Spotify, Apple Music, and all other streaming platforms:
Watch To Kodak Black's Latest Music video:
Be sure to follow @hiphopuntapped for the Latest Hip Hop News , Entertainment , Fashion , & Sports.