Prepare for a musical journey like no other as Lauryn Hill, the iconic songstress behind the timeless album "The Miseducation of Lauryn Hill," unveils a thrilling extension of her 25th-anniversary tour. To make it even more extraordinary, she's bringing along the legendary Fugees, co-headlining all the North American stops.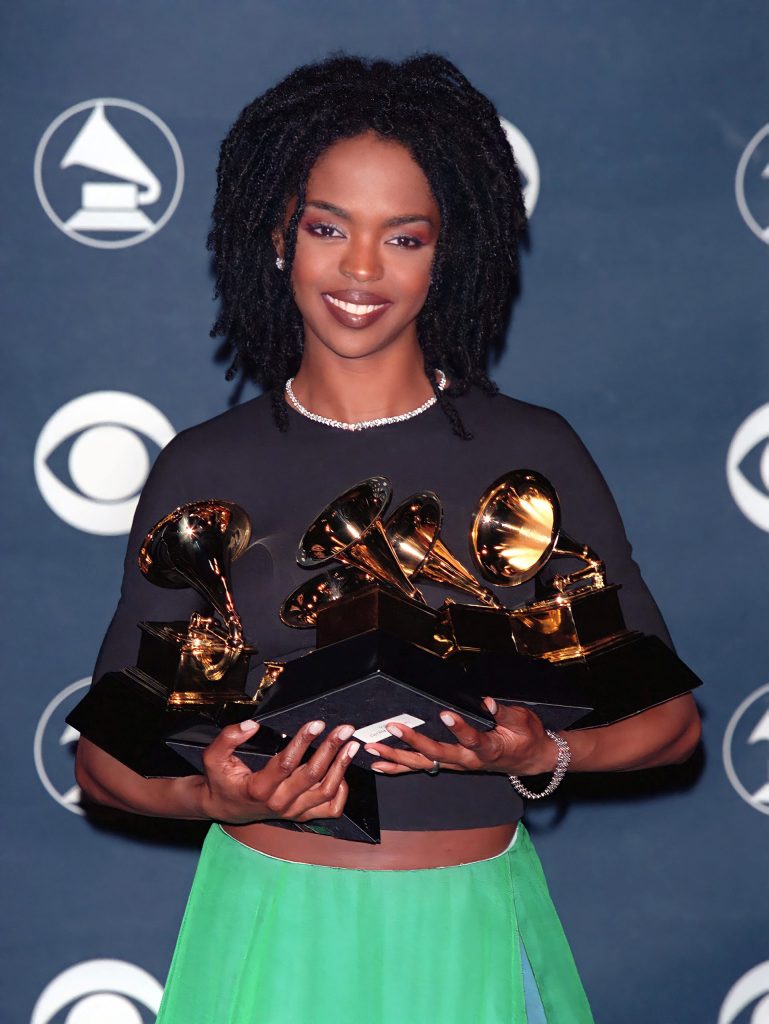 This tour's expansion is set to kick off in mid-November and promises to light up stages in ten additional cities across North America. Fans in Vancouver, San Francisco, Detroit, St. Louis, Atlanta, Nashville, Charlotte, Tampa, Miami, and Boston are in for a spectacular treat. These shows will run until mid-December, ensuring that audiences from coast to coast can experience the magic of Lauryn Hill's groundbreaking album and the iconic Fugees' music.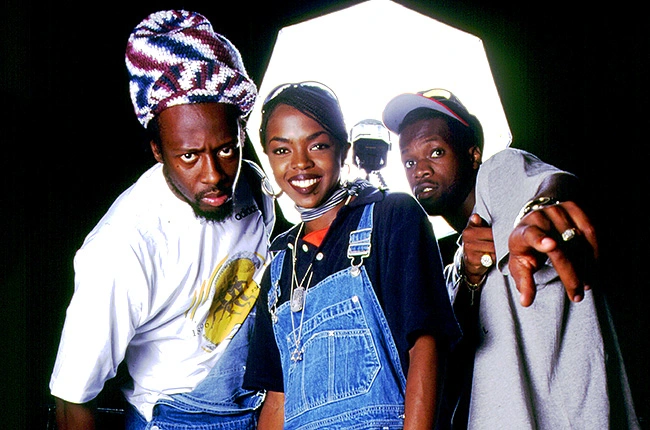 The decision to have the Fugees co-headline follows their highly-anticipated reunion at the 2023 Global Citizen Festival, a reunion that sent shock waves of excitement throughout the music world.
Lauryn Hill herself shared her thoughts on the tour's significance and the lasting impact of both "The Miseducation of Lauryn Hill" and the Fugees. She expressed her sense of duty to continue performing the album and highlighted the undeniable connection between her work and the Fugees. In her words, "The connections are real and uncanny, and the magic and synergy between us has not been deterred by time."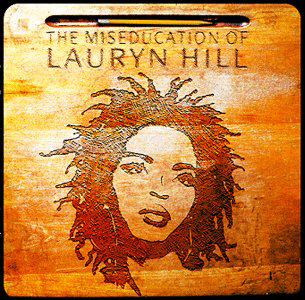 This tour serves as both a celebration of Lauryn Hill's classic material and a tribute to the era-defining influence of "The Miseducation of Lauryn Hill" and the Fugees' music. Their work challenged conventions, paid homage to the past, embraced the present, and paved the way for the future of music. Lauryn Hill emphasized that they represent not only themselves but also their influences and peers who reshaped the musical landscape.
Fugees members, Wyclef Jean and Pras, also expressed their excitement about reuniting on stage. Wyclef Jean described it as "lighting in a bottle," while Pras spoke about the profound impact of Lauryn's music on a generation. They expressed deep gratitude to fans who have supported them for over 25 years.
This tour is a testament to the enduring power of music and its ability to leave an indelible impact on both artists and fans alike. It's a celebration of the cultural, political, and spiritual significance of Lauryn Hill's lyrical mastery and the groundbreaking music of the Fugees.
Ticket sales for these epic performances began on October 6. Here are the newly added tour dates: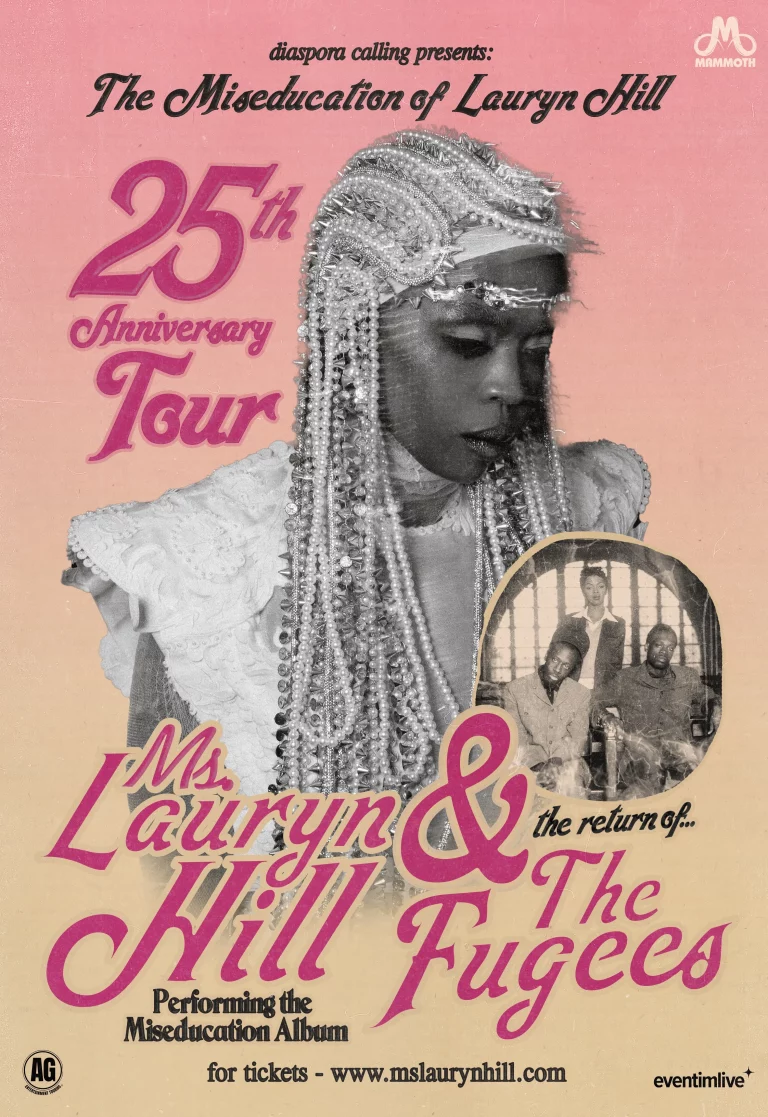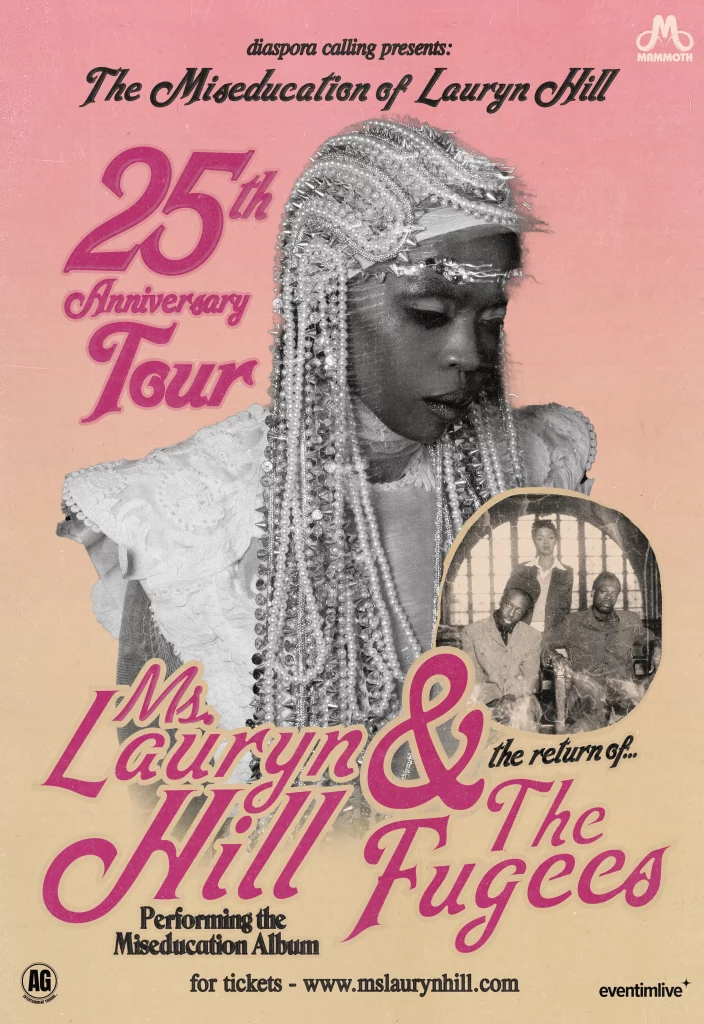 Original Tour Dates:
October 8, 2023 – Minneapolis, MN – Mystic Lake
October 23, 2023 – New York, NY – Global Citizen Festival
October 1, 2023 – Gold Coast, AU – Promiseland Festival
October 3, 2023 – Melbourne, AU – Rod Laver Arena
October 5, 2023 – Sydney, AU – Kudos Banks Arena
October 7, 2023 – Auckland, NZ – Eden Festival
October 17, 2023 – Newark, NJ – Prudential Center
October 19, 2023 – Brooklyn, NY – Barclays Center
October 21, 2023 – Washington, DC – Capital One Arena
October 23, 2023 – Philadelphia, PA – Wells Fargo Arena
October 26, 2023 – Toronto, ON – Scotia
October 28, 2023 – Chicago, IL – United Center
October 30, 2023 – Fort Worth, TX – Dickies Arena
November 2, 2023 – Denver, CO – Ball Arena
November 5, 2023 – Los Angeles, CA – Kia Forum
November 7, 2023 – Oakland, CA – Oakland Arena
November 9, 2023 – Seattle, WA – Climate Pledge Arena
Newly Added Dates:
November 12, 2023 – Vancouver, BC – Rogers Arena
November 17, 2023 – San Francisco, CA – Chase Center
November 21, 2023 – Detroit, MI – Little Caesars Arena
November 25, 2023 – St. Louis, MO – Enterprise Center
November 27, 2023 – Atlanta, GA – State Farm Arena
November 29, 2023 – Nashville, TN – Bridgestone Arena
December 1, 2023 – Charlotte, NC – Spectrum Arena
December 8, 2023 – Tampa, FL – Amalie Arena
December 10, 2023 – Miami, FL – Kaseya Center
December 13, 2023 – Boston, MA – TD Garden
Don't miss this once-in-a-lifetime opportunity to witness the magic of "The Miseducation of Lauryn Hill" and the timeless music of the Fugees live on stage. Get ready for a musical journey of a lifetime that will resonate for generations to come.