Tickets went on sale for Meek Mill & Friends Dreams and Nightmares 10th-Anniversary Concert in Philadelphia at the Wells Fargo Center on November 26th, 2022.
This news is coming after Meek Mill announced "Flamers 5" cover art.
Flamers name comes from the classic series Meek Mill released earlier in his rap career during the "Mixtape Era" where Rappers would drop CDs and sell out the back of cars or wherever they could set up shop, also online via 1 of the 1st Hip Hop Music streaming sites Datpiff (created in 2005).
Meek Mill released "Dreamchasers 2" 10 years ago today and became the most downloaded mixtape in Datpiff history. pic.twitter.com/tow0kriGcL

— DatPiff (@DatPiff) May 7, 2022
Meek Mill was one of the top Artists on Datpiff with his mixtape "Dreamchasers 2" crashing the site for many hours, having over 2.5 million downloads in that time (not including the streams) from the site.
Numbers like that blasted Meek Mill into Superstardom.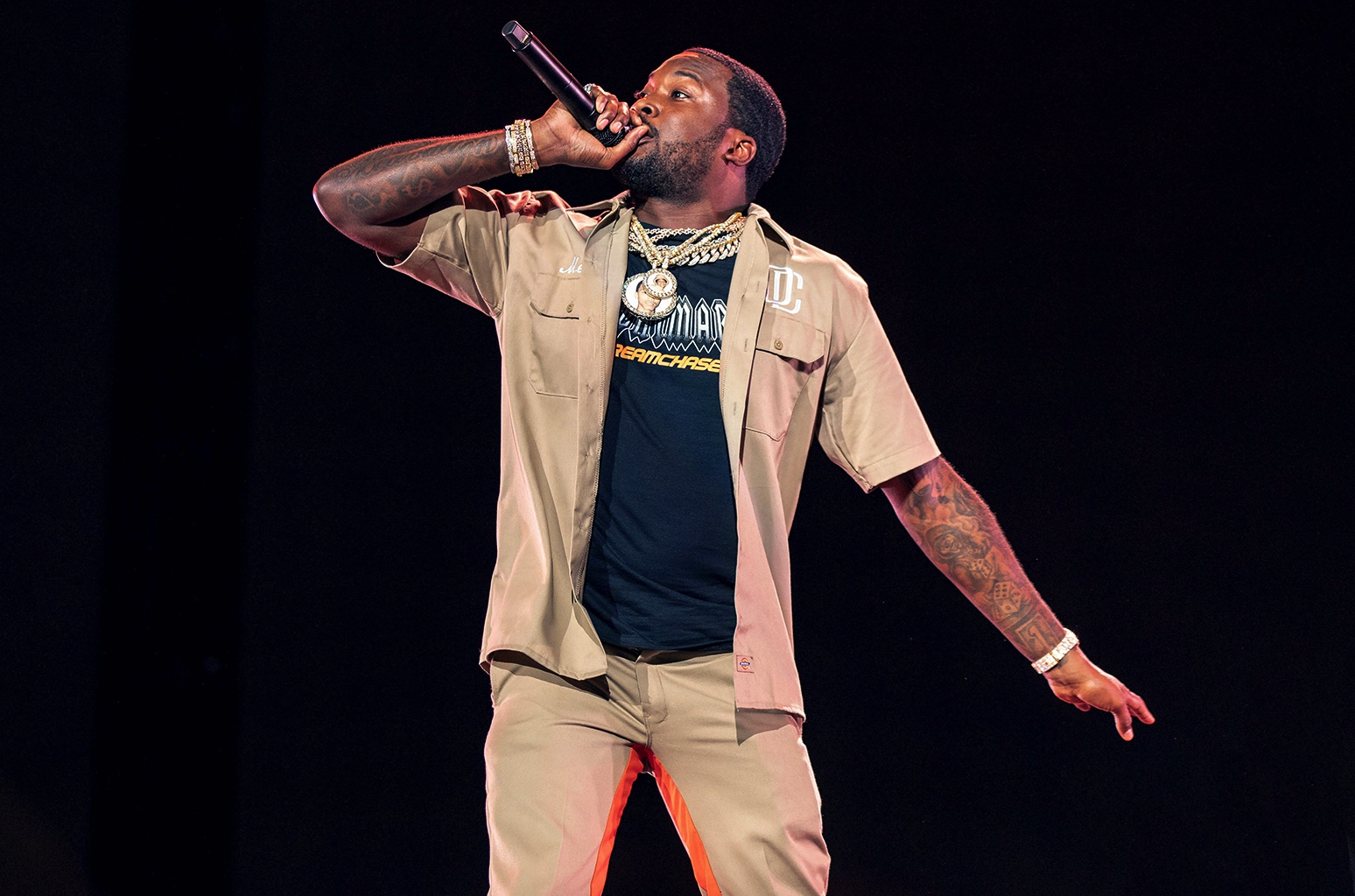 Meek looks to celebrate that in his 10th anniversary Concert for Dreams & Nightmares.
Dreams & Nightmares was released in 2012 and is still picking up steam in 2022, the song played a pivotal role in solidifying Meek Mill in Hip-Hop greatness with many saying Dreams and Nightmares is the best intro song Ever to date. Dreams and Nightmares also played a big part in the Philadelphia Eagles Super Bowl run as the song was played multiple times during each playoff home game in 2018.
Meek Mill intends to bring many of his celebrity friends for a Hip Hop concert you don't wanna miss!
Be sure to follow @hiphopuntapped for Hip Hop News , Entertainment , Fashion , & Sports.