The Philadelphia Rapper Meek Mill just deactivated his twitter account on December 18th, following a tweet about why.
Meek Mill has decided to deactivate his Twitter account forever pic.twitter.com/fbUZG3taK5

— SAY CHEESE! 👄🧀 (@SaycheeseDGTL) December 19, 2022
Meek Mill's last post was on his twitter, stating that he's seeking a new platform to be on as Twitter is no longer a positive place to be.
He states that he will be mostly focusing on his YouTube account for fans who still wish to interact with the "Dreams and Nightmares" rapper.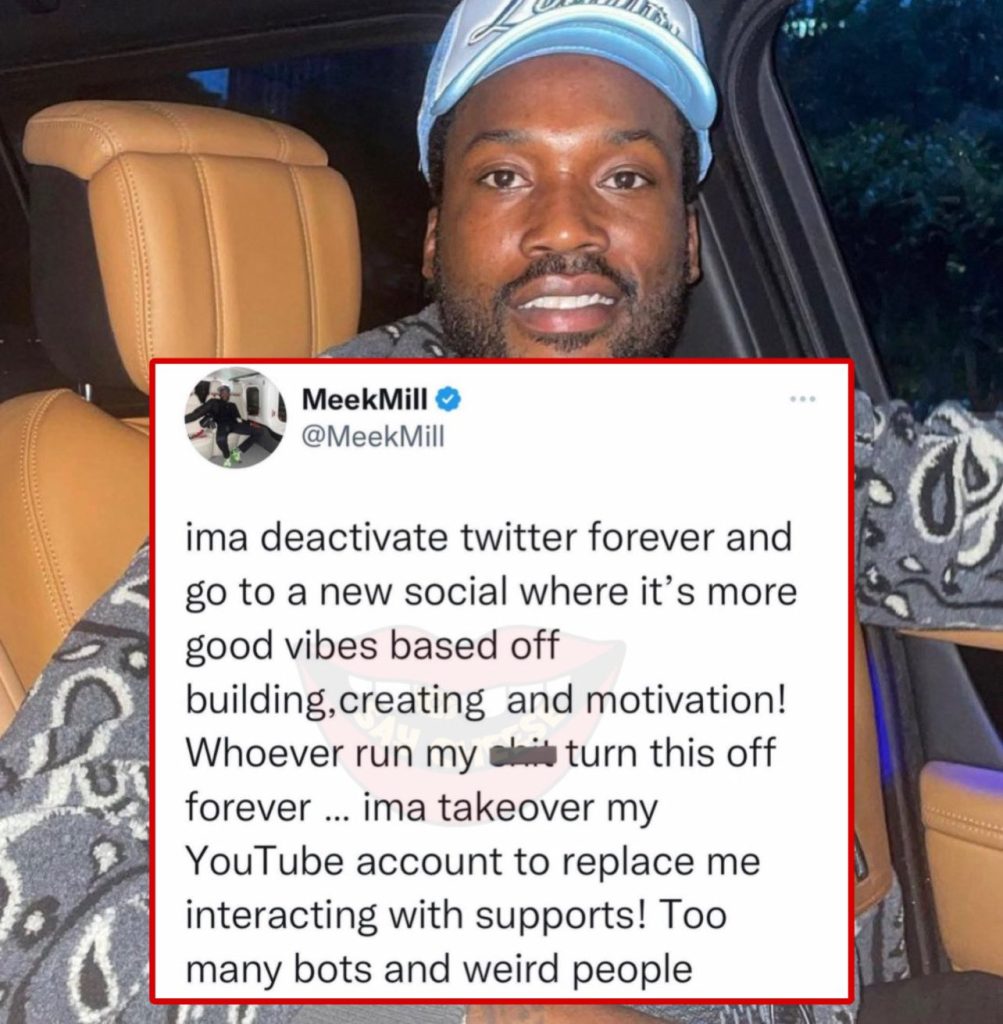 "ima deactivate twitter forever and go to a new social where it's more good vibes based off building, creating and motivation! Whoever run my s**** turn this off forever … ima takeover my YouTube account to replace me interacting with supports! Too many bots and weird people" he wrote.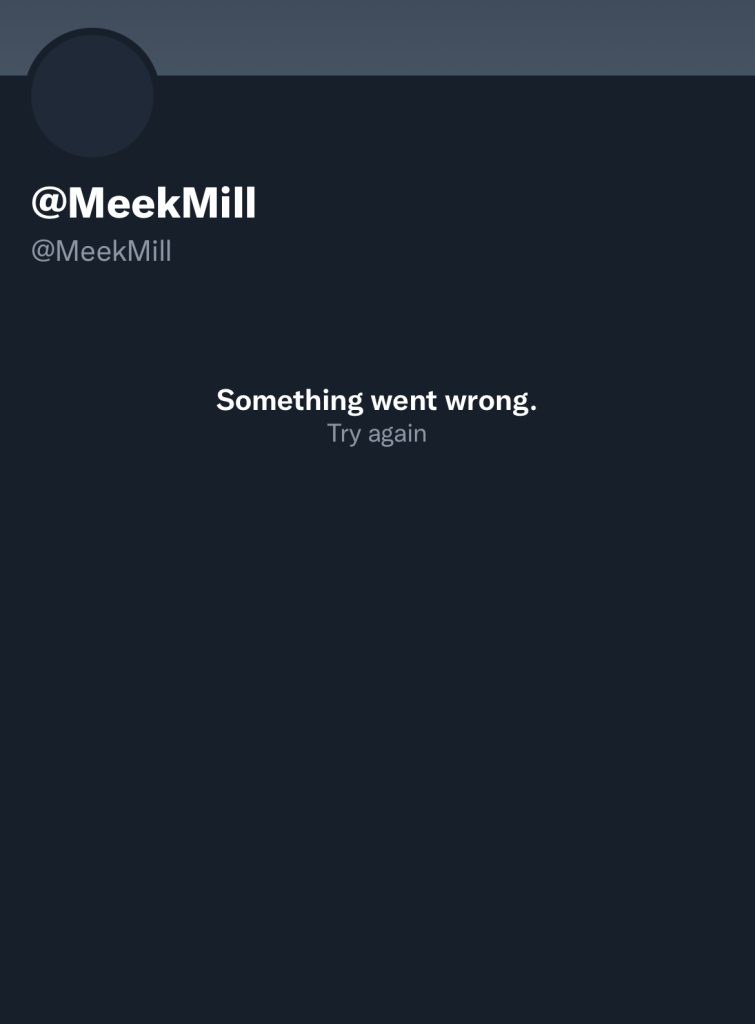 Although many of his fans are shocked and believe it's just a stunt and he has new music coming soon. It was seen earlier by fans a video of meek cooking up some new music coming soon. Either way with the conflicts surrounding twitter shadow banning people after claiming they wouldn't, it is not that surprising that many people might leave the platform.
Meek Mill has new heat 👀🔥 pic.twitter.com/vWRzHh1ade

— Wave Check🌊 (@thewavecheckk) December 18, 2022
Be sure to follow @hiphopuntapped for The Latest Hip Hop News, NFT News, Entertainment, Fashion, Concerts & Sports.