NBA YoungBoy and his 4KT artist, rapper Quando Rondo collaborated on the "3860" album. The album was published on Friday November 25th, following Thanksgiving.
There are 16 tracks total on the new collaboration, but it sounds a lot like an album by Quando with a few YB appearances. This is because Quando seems to have more solo tracks on the album than YB.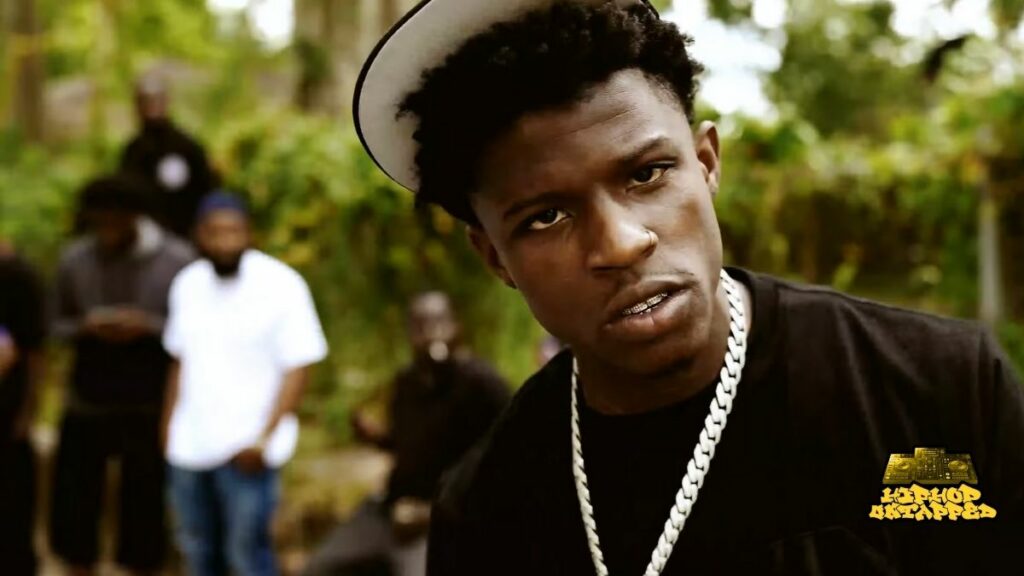 Quando Rondo's new album "3860" is his first of the year although he has released many singles this follows his previous album "Still Taking Risks," which was released on May 27, 2021.
The Baton Rouge native YoungBoy Never Broke Again, on the other hand, has been delivering hits continuously this year, "Fish Scale," which was released on January 5 and has had over 42 million YouTube streams to his new hit "Hi Haters" that video has been out 2 day and has over 2.5 Million YouTube streams.
To "Colors," "Like I Know,", "Mr.Grim Reaper," "Superbowl," "4kT Baby," fans favorite "The Last Slimeto," and "Loner," "Vette Motors" "Feel Good," " I Know," "Purge Me," "Realer 2," as well as his recent "3800 Degrees."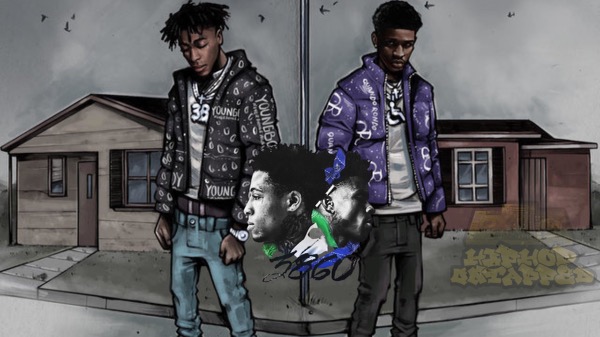 Although called by fans a certified NBA YoungBoy classic NBA wrote on his IG story expressing he didn't want the album out and he no longer promotes violence "I had to tell Quando don't nobody care as long they making a dollars off you l've begged for that tape to not be Released and quando respected my wishes I talk to missionaries everyday inside my home who probably gone ask me about that tape that shit not sitting on top of my heart right but just pay attention to what these people promote they are evil and don't give a fuck about us" Then shortly after another saying "I'm trying to tell you niggas terrified of me boy the internet fooling you I don't play that shit in no type of way that's why l'm just gon stay out the way I see you trying to do some provoking Stop playing with me son you ain't strong enough I see why they didn't post my stop the violence message"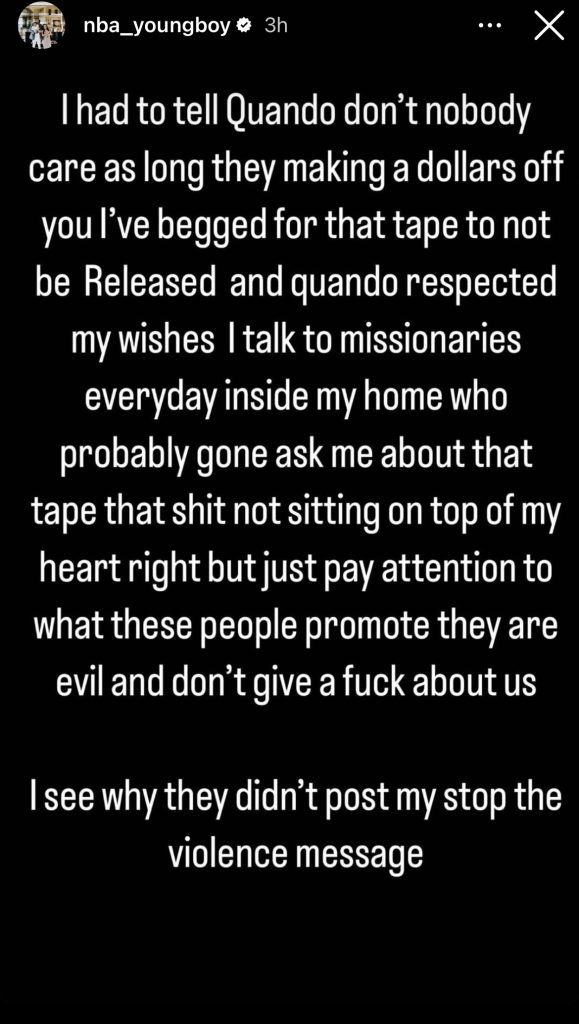 Be sure to follow @hiphopuntapped for The Latest Hip Hop News, NFT News, Entertainment, Fashion Concerts & Sports.