Although NBA YoungBoy has been under home confinement (house arrest), YoungBoy has continued to release new music. 
NBA Youngboy has released a number of singles this year, including "See Me Now" (May 14), "Don't Rate Me Featuring Quavo" (May 6), a music video for "Loner Life" (May 1), Carry On (Baby Mama Diss) (April 30), and Acclaimed Emotions (April 1). "I Hate YoungBoy" (February 22) and "Foolish Figure"  (January 9) are two fan favorites of this year's releases.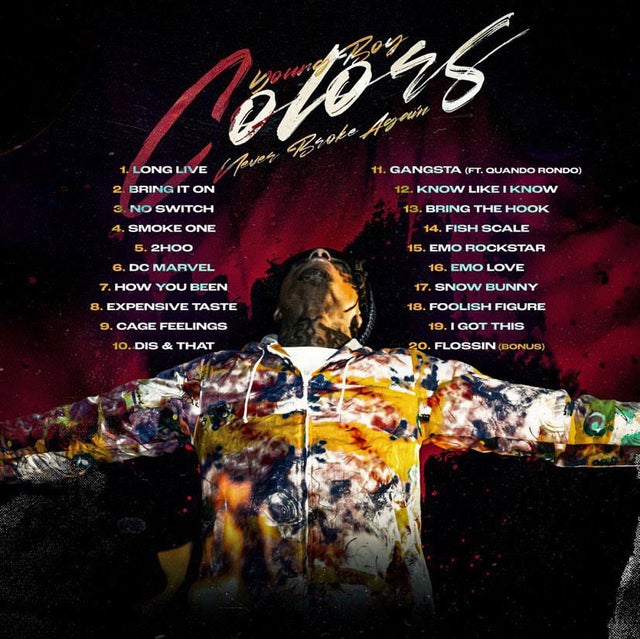 YoungBoy released his last solo mixtape "Colors" on January 21, 2022. He followed up with collaboration on the "Better Than You' mixtape with DaBabyin on March 4, 2022.
Shortly after he dropped his last single "See Me Now" last week May 14, 2022, NBA Youngboy continues to deliver new hot singles with the new release of "Proud of Myself."
Monday, May 23, 2022, the track "Proud Of Myself" was released with a video via YouTube. Khris James, Youngkimj, and Bans produced the track, which is on his upcoming album "The Last Slimeto." YoungBoy walks throughout his house in the music video for "Proud of Myself," rapping about how proud he is of what he's achieved despite his struggles and success in the industry and the streets.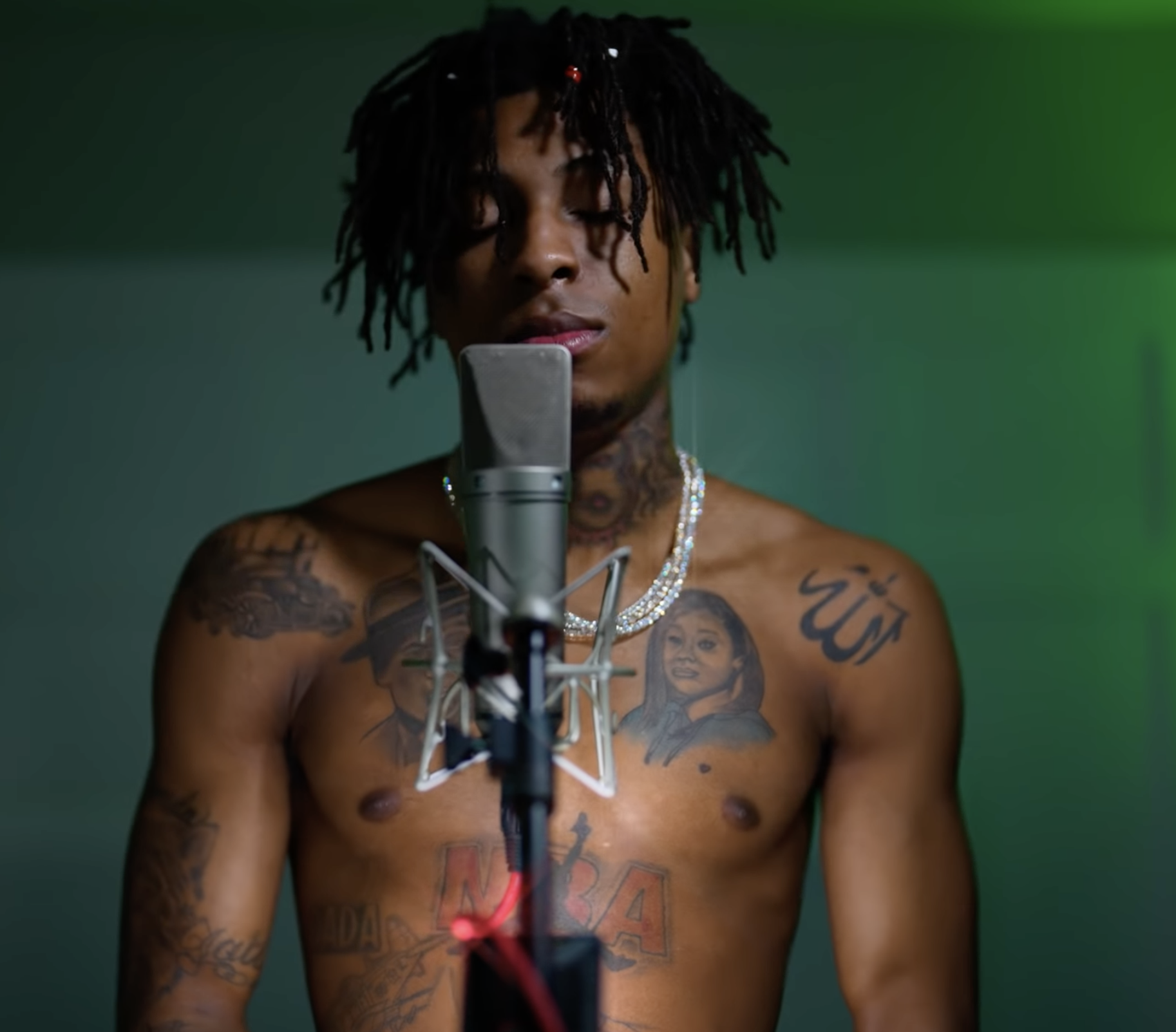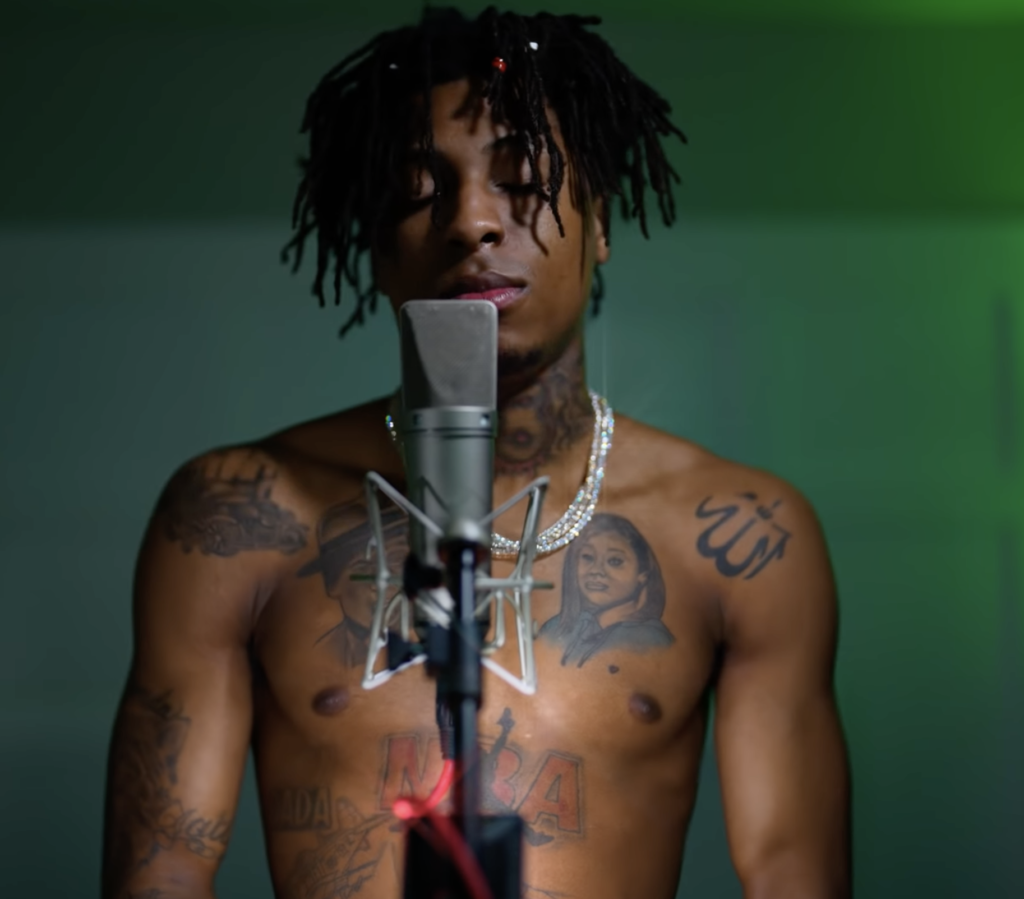 Reportedly NBA YoungBoy will not re-sign with Atlantic Records. Turned down $25 Million contract‼️🤯 pic.twitter.com/uw3JmxCa9j

— Daily Loud (@dailyloudclips) May 18, 2022
YoungBoy's "The Last Slimeto" is expected to be his final album with Atlantic Records. As reported earlier that he declined a $25 million re-signing proposal, with the label owning none of his masters. There have been talks that NBA Youngboy could possibly make 200 Million dollars on his next record deal.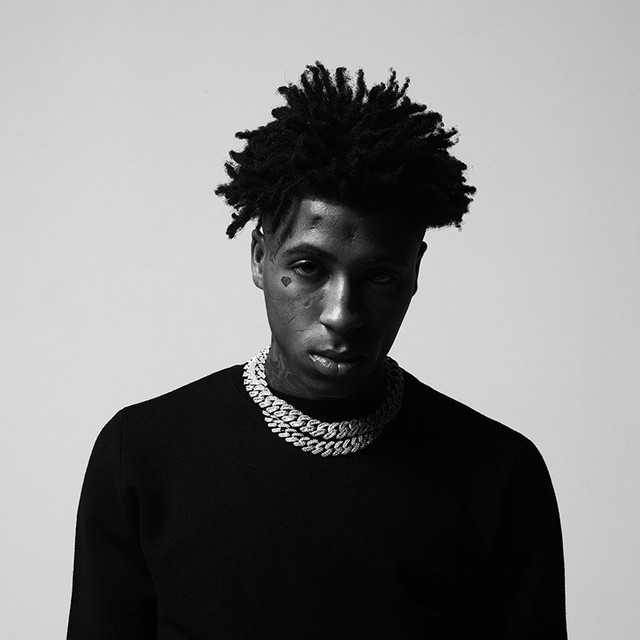 NBA Youngboy "Proud of Myself" Lyrics:
[Intro]
Ayo Bans, what you cookin'?
Mmm
Mmm-mmm, oh
Look, this Alice grandson, Kentrell (Mmm-mmm-mmm-hmm-mmm-mmm, son)
Yeah, that lil' boy who you used to always tell on
I used to be jumpin' yo' gate, takin' the oranges, uh
[Verse]
I could tell you that I'm proud of myself
I grew up hard, but that's just the way it is
Bad boy, all the neighbors, they ain't want me with they kids
Probably thought that I'd die, but now they see the way I live, oh-oh
I done made it 'cross the field, that's a touchdown
Clockin' in, cut a ki', got the work now
Mama know that we up now
Birkin bag full of cash, hol' on, let's go
They don't like me, but I got it, I'm in it, this how it is
I was down, ain't have nobody, I did it, I smile big
I need forgiveness for things that I did
I'm thankin' God that he blessed me with all of my friends
I'm in the hills with all of these Ms
He don't even smoke K2, but I'm smokin' this shit with twin
I was stressin' over you while you wildin' out with yo' friends
With my brother in the coupe, go to poppin', we shootin' again, yeah
And I came out the cell, boy
Ain't finish school, but I said that I excel for it
I'm gettin' it in, I ain't quittin' 'cause I'm winnin'
Knowin' how I'm rockin', I ain't stoppin' for the law tonight
Layin' around the crib with bad women
Rhythm that I'm feelin', XO got me goin' off tonight
Shawty know she real bad with it
She gon' ride me and ride me 'til I tell her for to stop at the light
Stay off the 'Gram, not makin' friends and she fuck with that
She made a video out with 'em and I'm lovin' that
I got a group of bad women wanna tussle
Pretty, yeah, got it bad, bad, bad, yeah, yeah
They ain't wan' see me winnin', I was in the prison
Missing my children, oh, I
I come from playin' with that glizzy, tryna hit 'em 'cross the fences
I ain't rappin', I'm tellin' it
Stuck up in it, I feel like I'm on my own (Feel like I'm on my own)
Paid them millions, I still don't feel like I'm home
And it's the small lil' things been goin' wrong
Feel like my mama gone away for like way too long
I ain't tryna party 'round y'all
Cooler than a bird body, more sauce than a Gala walk
Recognize 'fore it's missin', I completed every mission, I done made it out my grandad house
Shorty, please don't you leave, don't you see that I'm in a two-way love affair?
Got my heart broke, If I was focused on that
Would've got my head knocked off
Money gettin' disease, gun-totin', slingin' nigga
Dead wrong how you vision me (Dead wrong how you vision me)
And I'm richer than every single of my specific critics
Watch your tone when you mention me
I can feel it deep inside of my soul
I know it's gon' get better as we go
As you know (Oh), all I receive
Still'll ride in a rental with **** in my denim
John Elliott linen got crease and my jeans say Amiri
Ayy, say who a ten and I stand, okay
No, she ain't loyal, I ain't fallin', no way
But inside that girl, I be far away
Run it up, way too much racks for a safe
Seven hundred thousand what I'm paying for the case, that's a shame
Got a hit for every song that they play, what you say?
I won't get paid, ain't no love for the game (Mmm)
[Outro]
Mmm-mmm, oh
Grandma, I did it
I don't really care what they say, I did it (Mmm, mmm, mmm)
Mmm, mmm, mmm, mmm, oh, child
Be sure to follow @hiphopuntapped for Hip Hop News , Entertainment , Fashion , & Sports.