For the 1st time ever with blockchain, artists are more in control of their intellectual property. Using blockchain you become your own bank fully so you control your assets and also control how payments are distributed, with smart contracts all parties involved agree and it can never be changed unless both parties once again agree. Many artists have already started to make money off NTF most notably Canadian Rapper Tory Lanez who sold 1 million NFTs in under 1 minute and made Reportedly more than $400,000 in initial gross sales and resales through NFTs. The tokens were collected by more than 300 fans – each got artwork paired with one of 3 tracks.
What is NFT and how does it work?
NFT stands for "non-fungible token," and it can contain anything digital, from drawings, animated GIFs, songs, or items in video games. Non-fungible means it is unique and can't be replaced or duplicated. The opposite is fungible, for example, bitcoin can be swapped for other coins such as Ethereum, making it fungible. Unlike an NFT that can only be traded for other NFTs or have a fungible value. It's a special digital asset that represents ownership of each individual object. Each object has a value worth in the form of digital (fungible) tokens/coins that can be swapped. The most current trending NFTs right now include artwork and music. but can also include videos and even tweets.
NFTs IPFS
NFTs are stored in IPFS by a minting process. Minting is the act of converting a digital file (Your music or other artwork), into a crypto collectable or digital asset. NFT owners' benefits in using IPFS storage are that it's a decentralized, unchangeable, and supportable storage. Artists can mint content into IPFS in an efficient way, creating irrefutable linkages to the NFT's metadata and guaranteeing that the content is preserved forever. The InterPlanetary File System is a protocol and peer-to-peer network for storing and sharing data in a distributed file system. IPFS uses content-addressing to uniquely identify each file in a global namespace connecting all computing devices.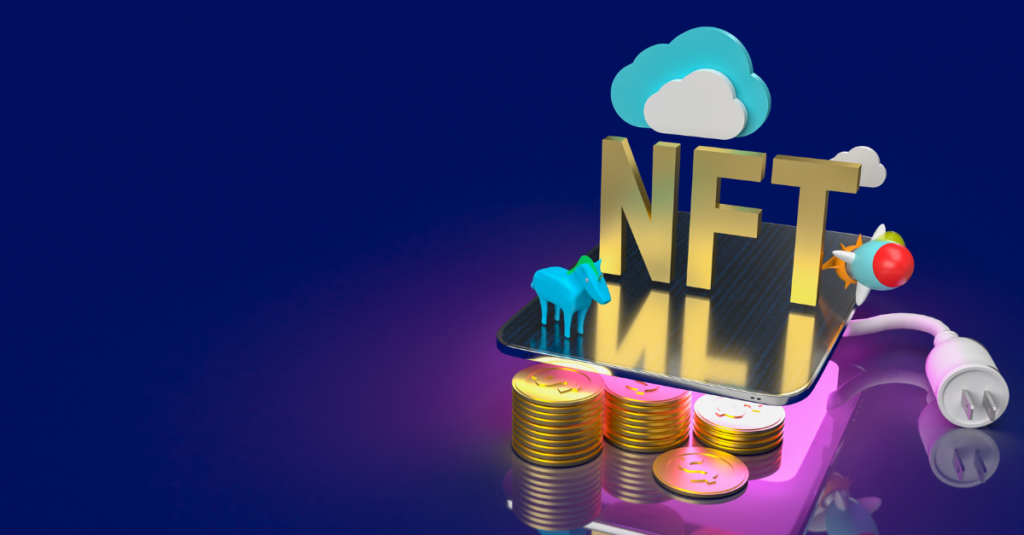 Smart contracts And Cryptocurrency Tokens
Cryptocurrency Tokens And Smart contracts: NFTs are bought, sold, traded, and farmed with cryptocurrency tokens, which will be the crypto digital value of the individual digital object. For example, a video of Cardi B would be turned into a digital object and has a crypto value, the video can be bought, and sold only using tokens that the platform accepts. Tokens are run based on coins on blockchains such as ETH, BTC, and LTC. Most platforms are Ethereum based and only accept ERC20 tokens.
NFT IPFS is stored with smart contracts on blockchain networks such as Ethereum. A smart contract is a self-executing agreement in which the conditions of the buyer-seller agreement are put directly into lines of code. The code, as well as the contracts it contains, are transmitted throughout a decentralized blockchain network. A smart contract is the same as a regular signed contract between any other ownership and assets agreement and can not be changed, by default, Ethereum smart contracts are permanent and unchangeable. There's no way to change them once you've made them, so they're like an immutable contract.
NFT Benefit For Artists & Fans
NFTs have the potential to accelerate the trend of artists directly monetizing their followers. This is in distinct contrast to traditional streaming providers like YouTube, Instagram, TikTok, or Twitch, which take a large percentage of money generated by artist material and have established restrictions for starting to monetize the streaming video. Artists can create a unique bond and gain money with their fans in a variety of ways. Yes, both artists and fans can make money by fans investing in an artist's NFT (NFT Farming) they can gain a percentage of the assets when the NFT is bought. Artists can create their own subscriptions and unique access for individuals and groups of fans to receive a variety of content. Fans can also donate to artists and support them as well.
Cryptocurrency & Crypto Wallet Benefit To Artist
A blockchain is a system in which a record of transactions made in Ethereum or another cryptocurrency is maintained across several computers that are linked in a peer-to-peer network, It's a decentralized database that is shared among digital network nodes. A blockchain acts as a database, storing information in a digital format (such as IPFS & smart contracts). Blockchains are well recognized for playing a significant role in cryptocurrency systems like Ethereum.
Artists can create their own crypto wallets for FREE via Metamask to store, invest, and exchange their cryptocurrencies. A cryptocurrency wallet is a type of blockchain wallet that lets users store and manage multiple cryptocurrencies, such as Bitcoin and Ethereum. A blockchain wallet makes it simple to swap money. Because transactions are cryptographically signed, they are safe. Both artists and fans can buy and sell through multiple NFT marketplaces and store their assets securely.
What does that mean for artists?
It means there is a new revolutionary way for artists and fans to connect. Giving artists an extra layer of security with their art being every transaction is recorded and is a smart contract. And giving fans the assurance that the money that they pay is going directly to the Artist. Making the fan to Artist relationship even stronger, while social media will still play a major role in the introduction of your fans to your music, once the relationship is built there are endless possibilities of what the fan and artist can do, from special access passes to virtual events, Special song, and video releases, to an actual ticket for a live concert which the ticket can be later sold as a souvenir for more profits.
Be sure to follow @hiphopuntapped for Hip Hop News, NFT News, Entertainment, Fashion, & Sports.