It's official: The anticipation among fans for the release of Pharrell's new album is growing.
It has been reported that BTS and Pharrell Williams are working together. In an exclusive interview published on November 1 in Rolling Stone, BTS's RM and Pharrell discussed music, life, and other topics. Additionally, Pharrell said that one of the tracks on his upcoming record will include the popular K-pop group and that the album's expected title would be "Phriends."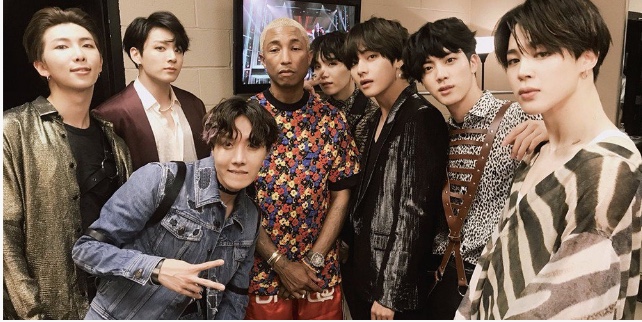 "Well, my project, it's called… it's (under) my name, and the title of the album is 'Phfriends.' It's the volume one. You guys (BTS) are on there, obviously " he said. "And I'm actually talking about this way more than I'm supposed to, but it's a song from my album that (BTS) sang and it's amazing, and I'm super grateful " Pharrell continued.
"I just love this song," RM said following William. Pharrell affirmed, saying, "I love it too… Everyone that hears it is like, 'Whoa."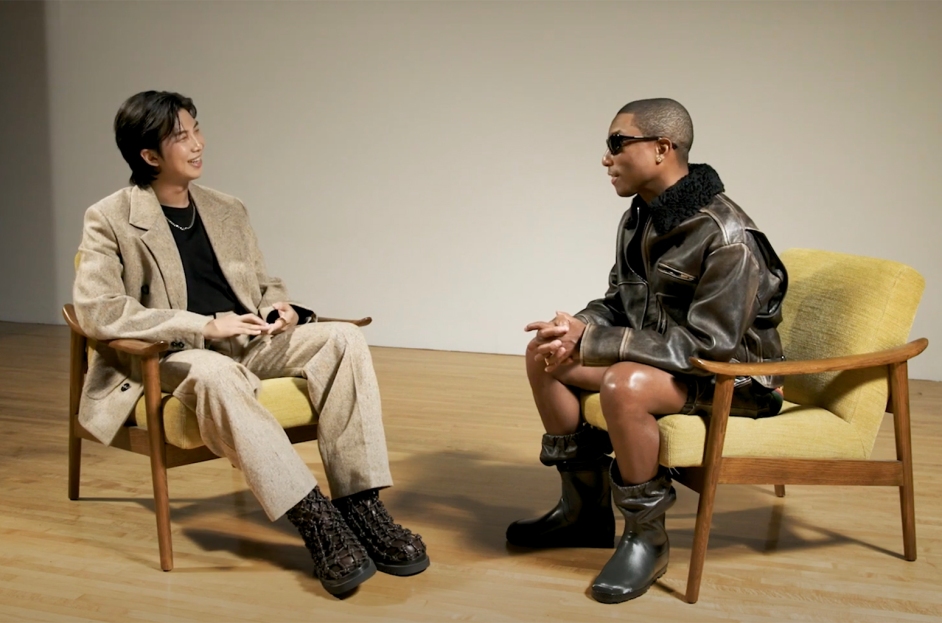 The potential of RM and Pharrell working together once more was then raised when Pharrell offered to collaborate with RM on his forthcoming solo album. referring to RM's solo debut album, which Big Hit Music just publicly revealed on November 1 KST.
"I'm just going to put this out there. You said you're 90 percent done with your solo album. But if within that last 10 percent, if you need—you don't need me, but I mean…" RM cut him off replying "I always needed you, for 15 years,"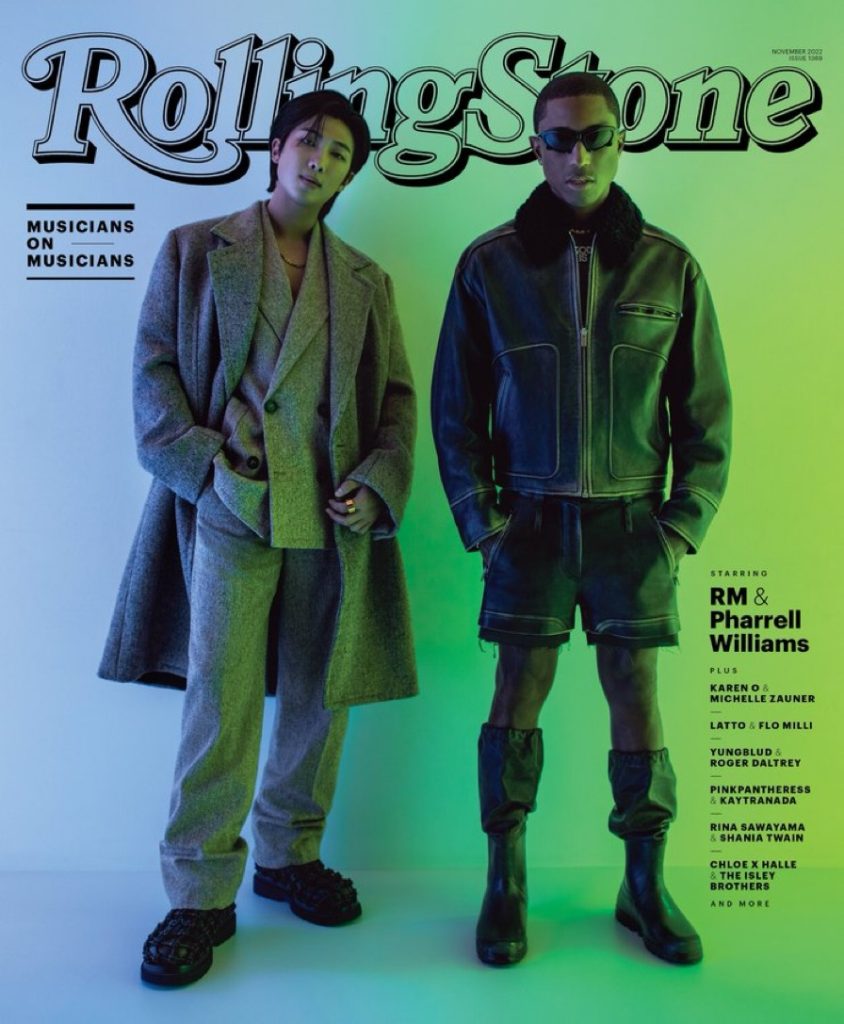 Pharrell then continued offering his help, "OK, well, if you want to do something, we can actually do it." RM replied, "Please… I'm honored and grateful," which seemed to be an indication that the two would actually be working together on his future project as well. I'm grateful and gratified.
In other parts of the conversation, RM talked openly about the fears that occur with being a celebrity and admitted that he frequently wonders if he deserves the kind of success he has attained. In another part of the interview, RM talked openly about the fears that come with being a superstar, admitting that he frequently wonders whether all the recognition he's received is truly deserved. Pharrell expressed his sympathy for the situation and claimed that this was part of the inspiration behind his significant charitable endeavors.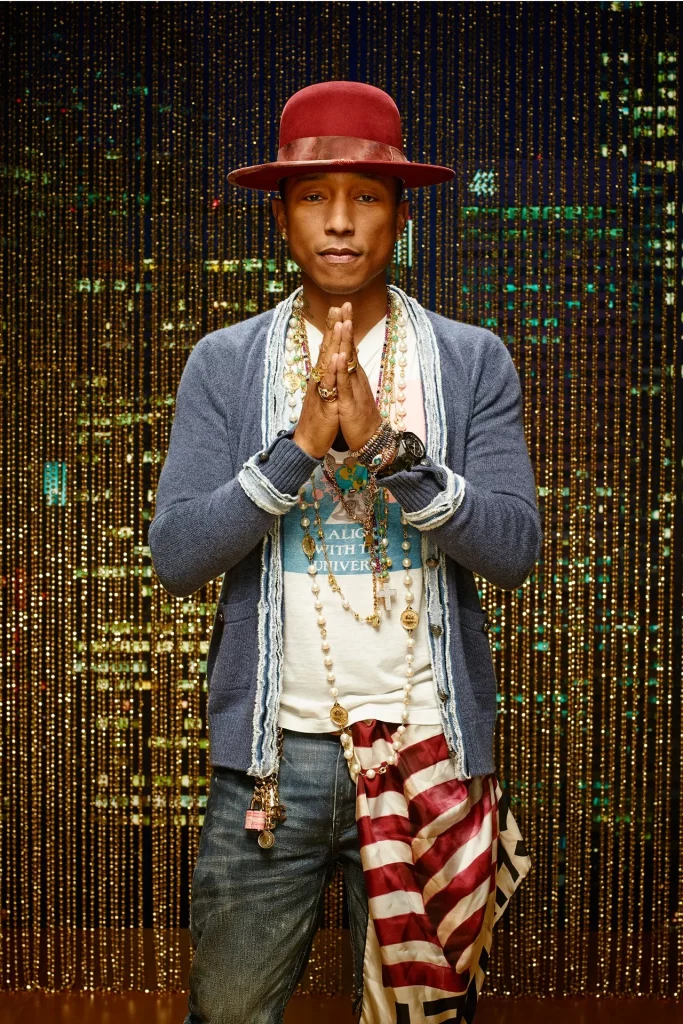 "… And then I go set up a nonprofit and act against the ignorance that I was a part of. And educate myself, enlighten myself. Then other times, I also do it because of what you just said. When you ask yourself, 'Man, am I good enough?' Or, 'Do I deserve all this?' I think what makes it easier for me to sleep at night is when I go do that work. It helps answer those questions."
During the interview, Pharrell also disclosed that his new song "Down In Atlanta" which would be featuring the Houston native Travis Scott is anticipated to arrive on Friday, November 4. The upcoming single is also expected to be on Pharrell's forthcoming album titled "Phriends." Guessing from the title you can most likely expect a variety of well-known artists collaborating on this upcoming album.
Be sure to follow @hiphopuntapped for Hip Hop News , Entertainment , Fashion , & Sports.