As Pusha T's ", Almost T's It's Dry" tour draws to a close, the rapper has unveiled the locations where he'll perform during phase two. The news from King Push follows the previous tour wrapping up in Philadelphia.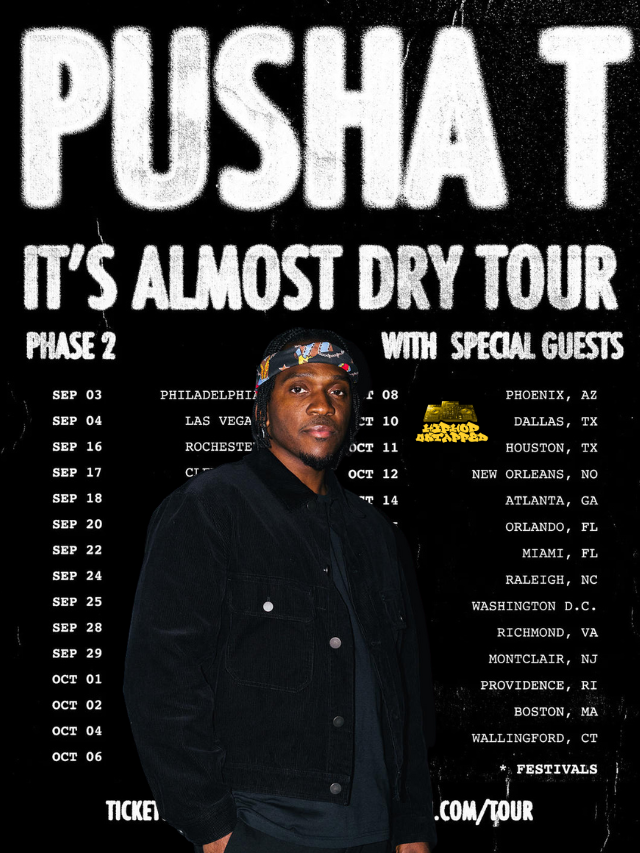 On May 31, 2022, the It's Almost Dry Tour's initial leg officially started in Los Angeles. then stopped in North Carolina, Chicago, and New York, also making stops in Charlotte, Detroit, and many other places.
Last weekend June 19, 2022, at Pharrell's Something in the Water Festival, at the event Pusha T paid tribute to his home region of the DMV (Virginia Beach, Virginia) during the festival. The event also included Clipse reuniting and fans had a chance to witness Pusha T and their older brother No Malice.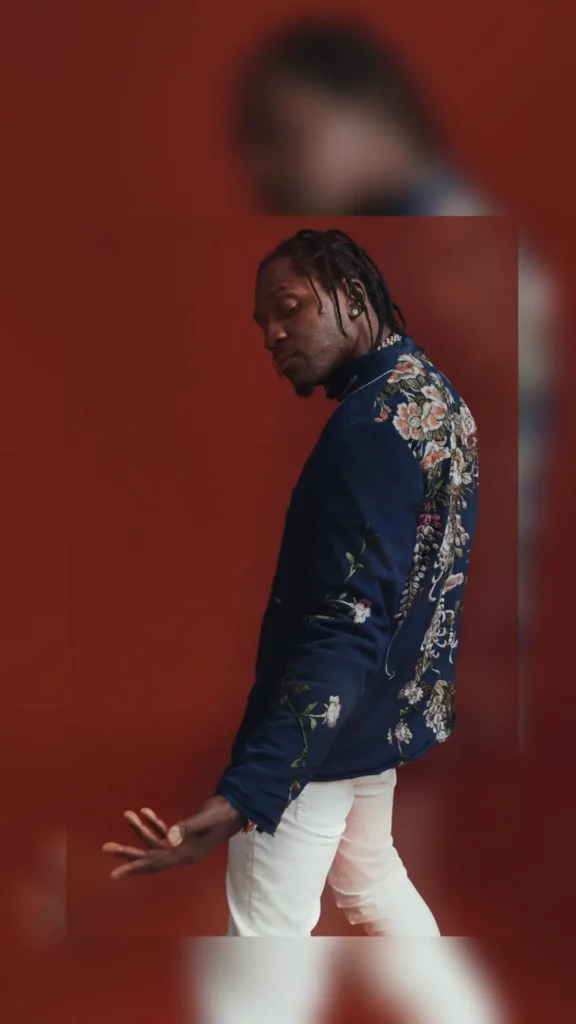 The second phase, which was revealed on Wednesday, June 22, 2022, will have a total of 29 days and begin on September 3 with a festival in Philadelphia, Pennsylvania. Before wrapping up on October 30 in Connecticut, the tour is anticipated to stop in a number of cities, including Baltimore, Houston, Atlanta, St. Louis, Miami, Phoenix, and Boston as well as a festival in Queens NY.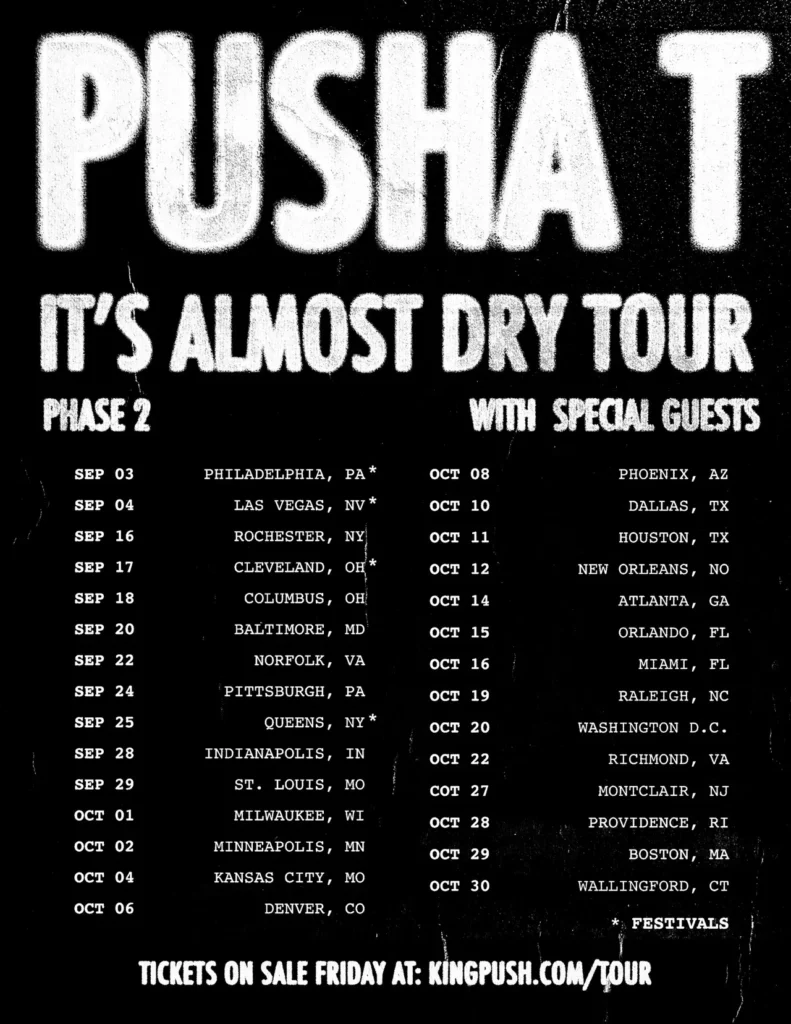 Pusha's native state of Virginia will also be visited during the tour, which includes performances in Norfolk and Richmond on both September 22 and October 22, 2022. The Pusha T website will start selling tickets beginning tomorrow, Friday, June 24.
Be sure to follow @hiphopuntapped for Hip Hop News , Entertainment , Fashion , & Sports.