Many African artists have become well known in the United States, the African Music culture is becoming more adopted by many United States listeners. From American artists implementing Afro beats and style in their music to including African artists in their tracks. African music has also been widely accepted and is now being streamed on US radio stations and many big social platforms by artists such as Davido, Wiz Kid, Bunna Boy, Tems, and Yemi Alade.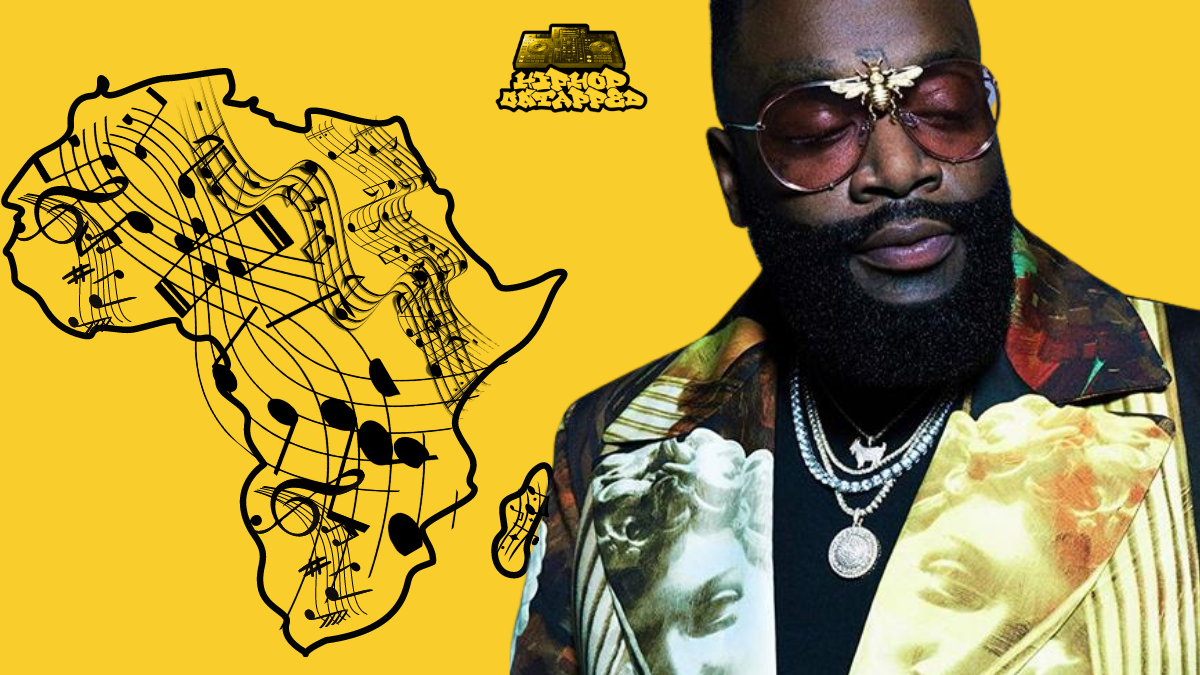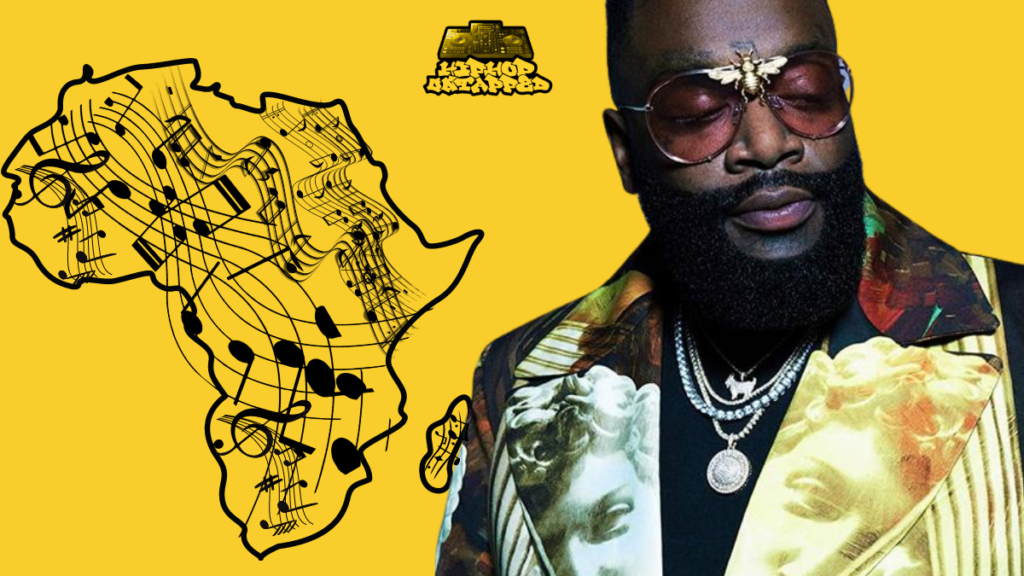 Rick Ross's record label, Maybach Music Group, has had a lot of success. Rick is planning to extend the brand even further. The company has represented several prominent musicians such as Meek Mill, Omarion, Fat Trel, Gunplay, Wale, Masspike Miles, along with many others. But Rick is looking to push it even more.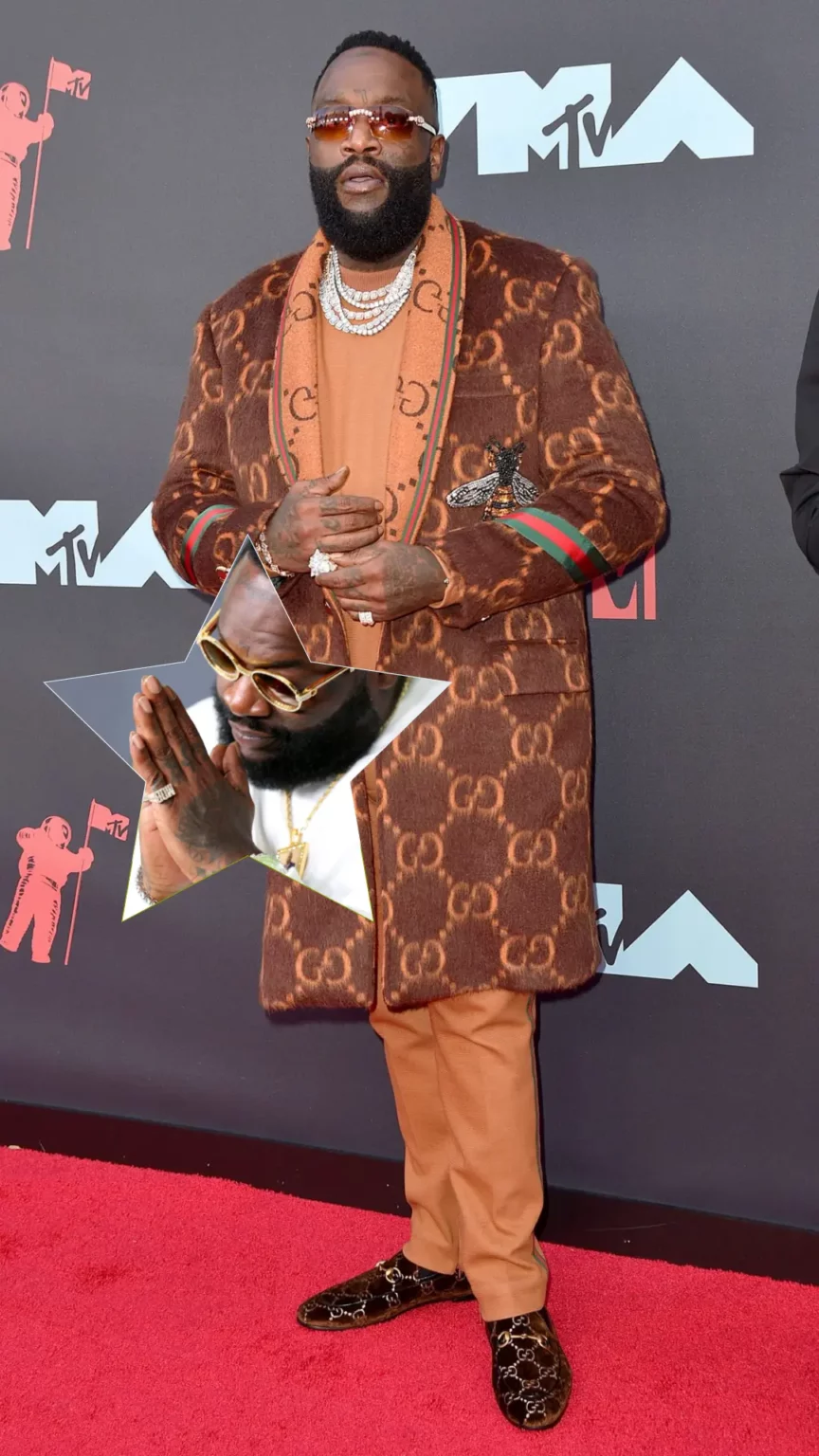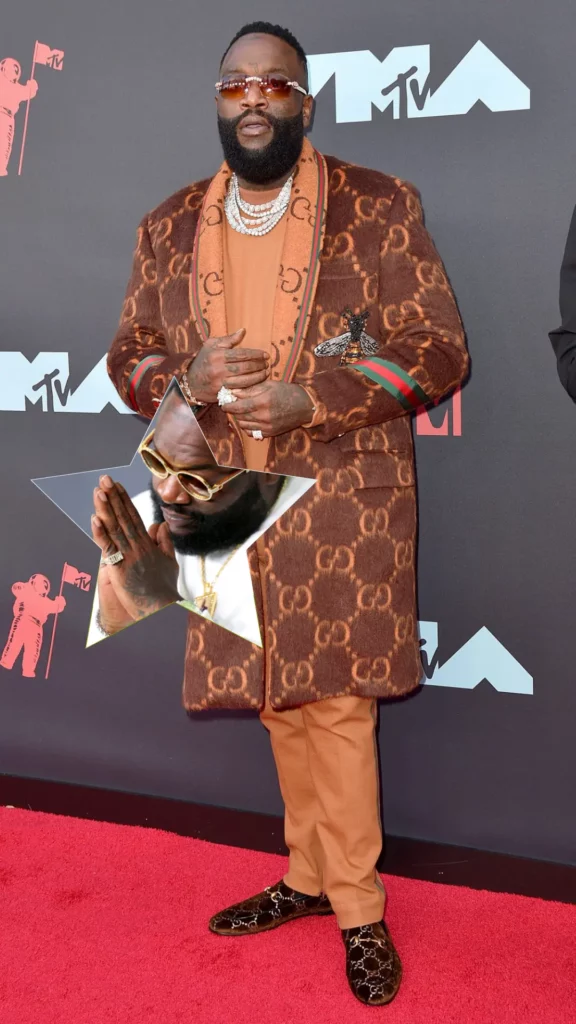 This comes after Rick Ross spent Easter in Nigeria this year, and stayed in the country for several days after his show in Lagos. His concert took place last Thursday in Lagos, Nigeria, as he recognized the country's various talents. Rick Ross went on to thank Yemi Alade, Da Les, Josh2funny, Priddy Ugly CDQ, Yanga, and Kwesta, among others in a separate video for storming his performance and showing their support.
He decided he wanted to sign some artists so he walked out into the neighborhoods of Angola to mingle with the locals. Who was overjoyed to see him. He was observed walking through numerous residences, taking selfies with folks, and offering hugs to those who wanted to be photographed with him. He was also seen handing out cash and interacting with residents.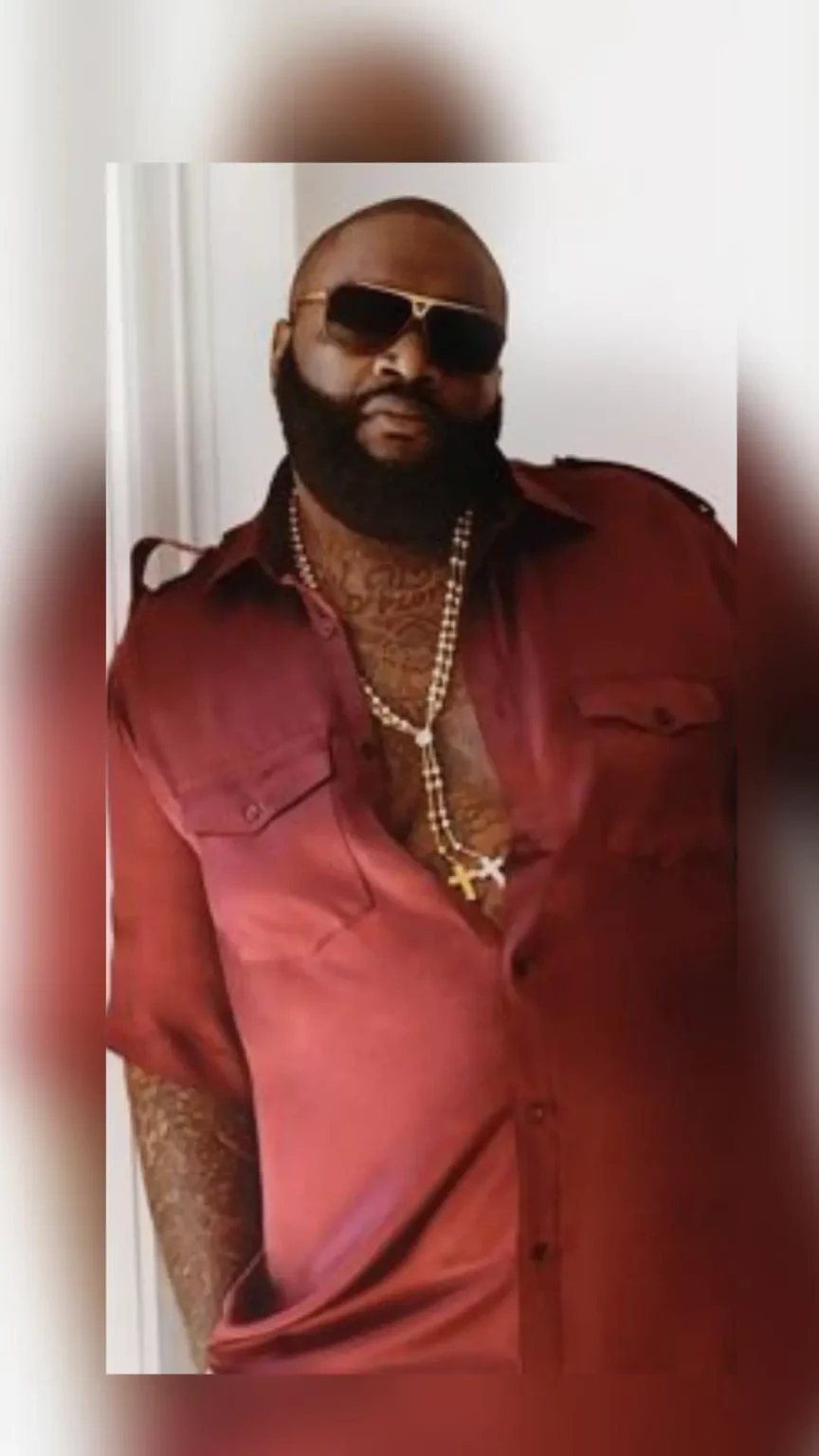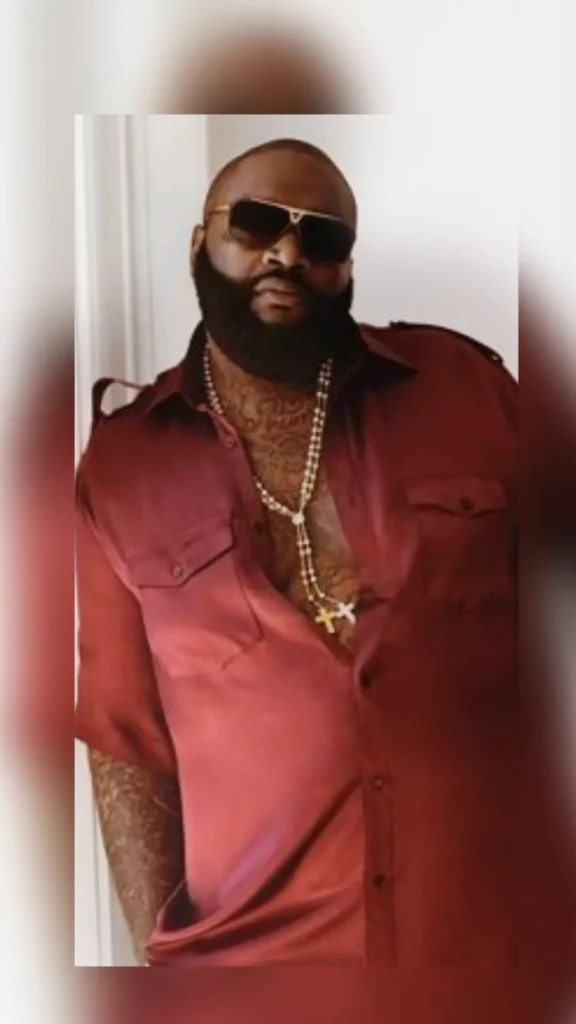 "I just woke up here on Easter and I just wanted to share love and just want to rep, I feel like it's not enough American artists shedding light on Africa, supporting African artists, so what I wanted to do was just wake up and I'ma go out in the city today. I'ma go out in the slums, I'ma go places that the police don't even want to go and I'ma just show love" Rick Ross said. He then continued "I want to start by showing love to everybody that's in my family. Everybody that's been repping Rick Ross, MMG, Bel-Aire, Bumbu, McQueen, Villon, all the real brand ambassadors, I want to shout some of y'all out. I'ma start with Hamisa, Valery Ayena, Stanley Enow, Blanche Bailly."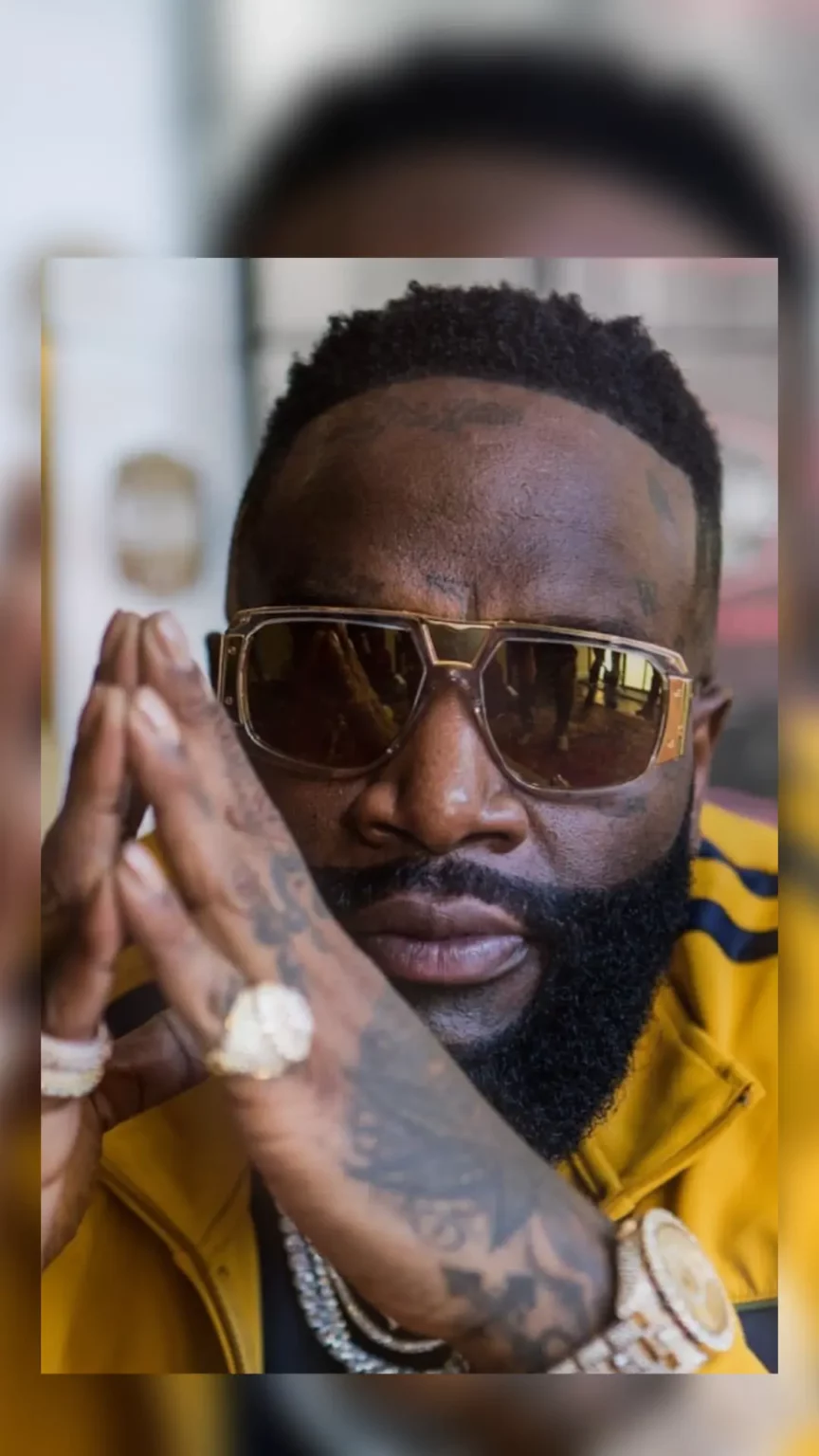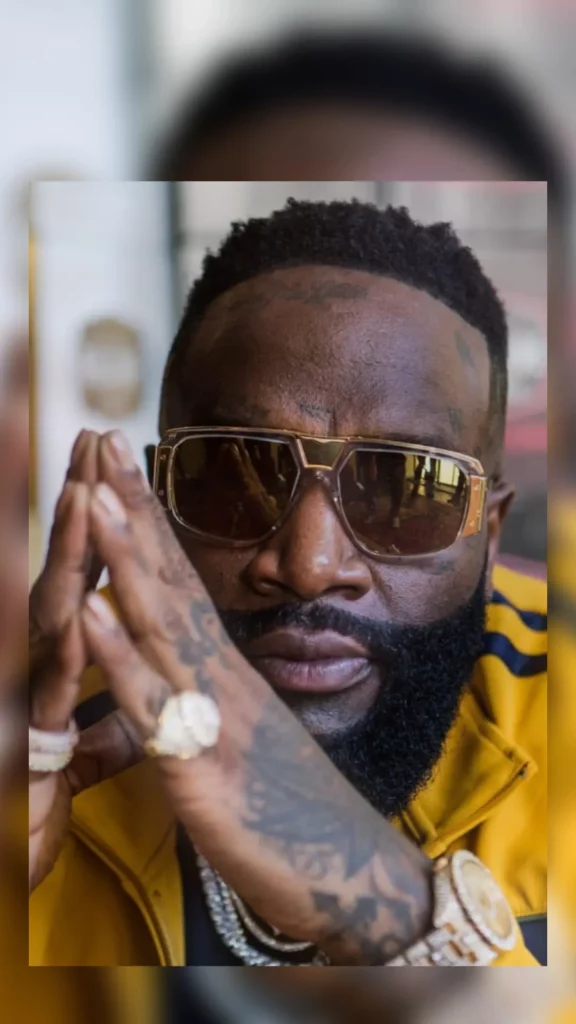 Rick Ross hails CDQ and also said he would be signing two artist from Africa to his record label.
Beverly – Sanyeri – COME ON CHELSEA – #Bobrisky – #CHECRY – Ben Mee – Hazard – Hyundai – Wizkid – Chelsea 3 pic.twitter.com/c05AQ7P5hF

— Yinka Mosaku (@9jaleadofficial) April 17, 2022
His journey in Africa along with the love snd support he received inspired him to sign some artists from Africa. "After being in Nigeria the other night, I saw so much talent and so many fly artists and dope performers that it's official, Maybach Music Africa, Rick Ross will be signing two artists. Better believe it from parts of Africa, so let's stay in touch, let's build," said Rick Ross.
MAY 21ST RICK ROSS CAR SHOW GOES DOWN!!!! https://t.co/cj061aTxH9

— Yung Rénzél 👑 (@RickRoss) April 14, 2022
Rick Ross is hosting his first yearly car show in May . He had recently said that he's teamed up with a major brand that's offering him a $100,000 check to promote the event. Ross also says that he has two Nascar's he's eager to present at his first auto exhibition in May.
"MY CAR SHOW WILL BE LIKE NO OTHER GET TICKETS NOW @rickrosscarshow www.RICKROSSCARSHOW.com MAY 21ST I'M UNVEILING MY (2) NEW NASCARS ALONG WITH A FLEET OF OTHERS," Rick Ross said. "IM INVITING YOU NOW. LET'S NETWORK..WEALTH WILL BE THE TOPIC IN A FIELD OF CLASSIC CARS. WHO DOES BEST INTERIOR WORK? MOTOR WORK? PAINT JOBS?…..WE WILL SEE!" rick said in a video of him driving a NASCAR car.
"We just posted the flyer yesterday and a huge brand done already offered me six figures," he said in the video. "They offered me a $100[K]. It wasn't much, but it was just the thought. Instead of it saying 'Rick Ross 1st Annual Car Show' — I don't want to reveal the company, but let's say for instance it was Wingstop — it would say 'Wingstop 1st Annual Car Show " he also said in another post.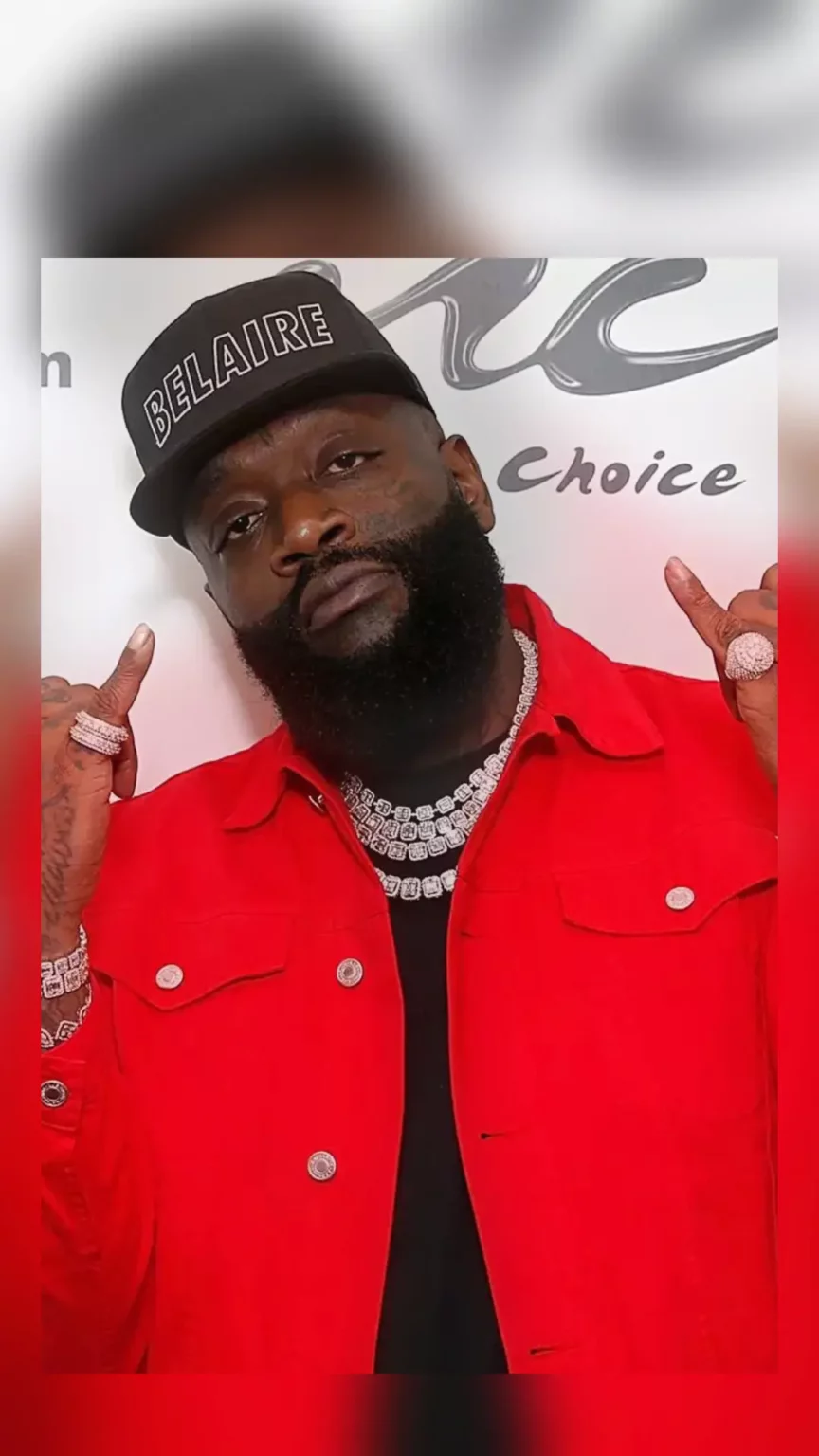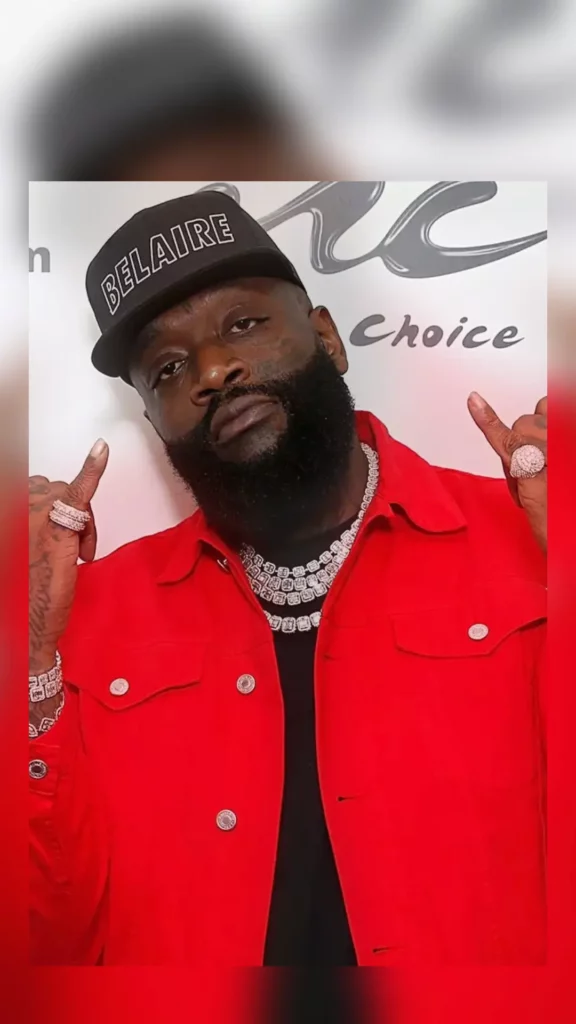 More content ahead of the car show…
1st ANNUAL RICKY ROZAY BIKE AND CAR SHOW AT THE PROMISE LAND! MAY 21st! @RickRoss pic.twitter.com/JdI78roG2p

— E_LINE_APPAREL (@ELINEAPPAREL1) February 17, 2022
Pulled out a few of my whips to shutdown @V103Atlanta @DjGregStreet car show!! @btscustoms #Miami #Atlanta #GreenGucciSuit pic.twitter.com/YtMUqLhrRE

— Yung Rénzél 👑 (@RickRoss) July 14, 2018
Rick Ross shows Dwayne Wade his car collection🔥 pic.twitter.com/3R7HZWuJdS

— RapCentury (@RapCentury_) August 10, 2020
37 Days Away The World Biggest Boss Car & Bike Show in Fayetteville ga I'M Performing Live Tickets Available Now at @rickrosscarshow @RickRoss #MMG pic.twitter.com/V7BivJrOfJ

— Lil Dane (@LilDaneLLC) April 14, 2022
@RickRoss @rickrosscarshow We pulling to the biggest car show of the year it's about to be legendary pic.twitter.com/gVzJlg2FMo

— Vontrell Jamison (@Kuntryboi_10) April 11, 2022
Be sure to follow @hiphopuntapped for the Latest Hip Hop News , Entertainment , Fashion , & Sports.