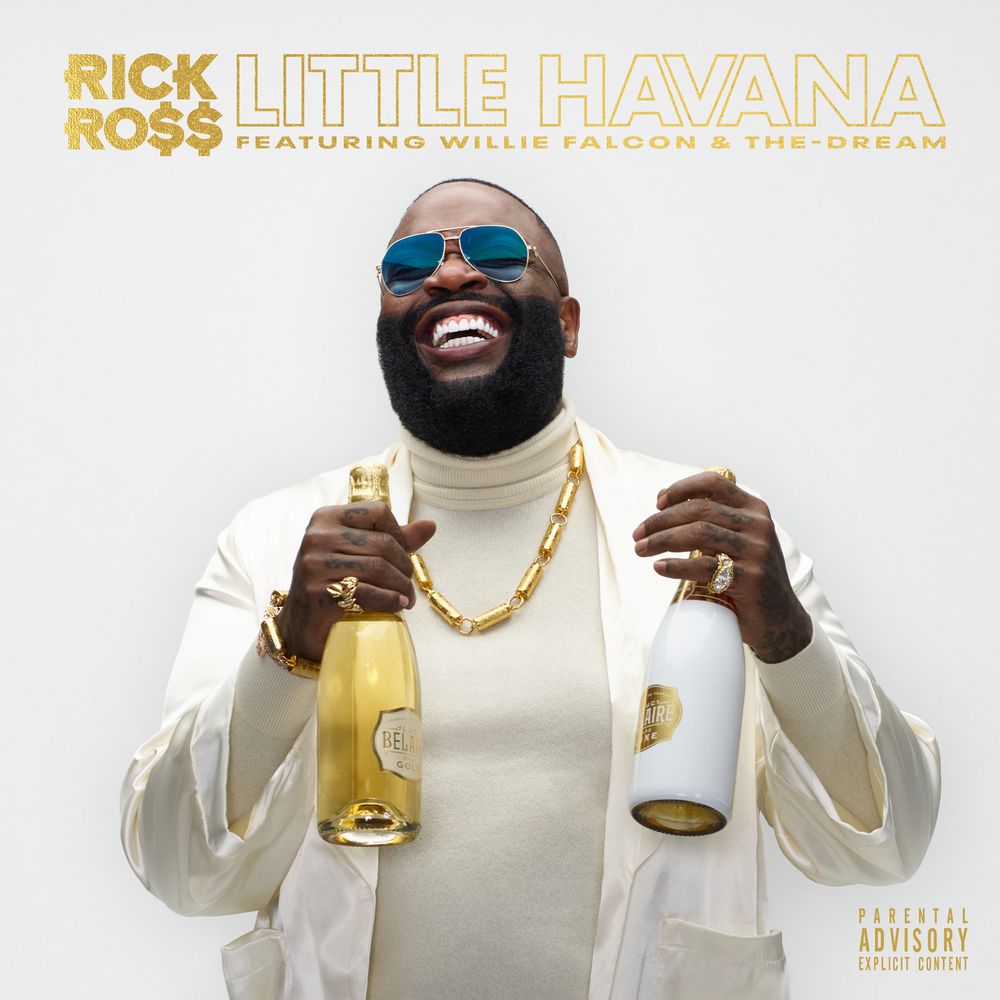 Rick Ross released his "Little Havana" music video from his eleventh studio album Richer Than I Ever Been featuring Willie Falcon and The-Dream, it Premiered today January 28, 2022, and was directed by Jose Daniel Freixas." The Dream is featured on the single, which begins with footage of Willie Falcon, the famed drug lord, discussing his reign as the "undisputed king of the cocaine industry" from the mid-'70s to the mid-'80s and into the '90s.
"If you snort cocaine back in those days, there was an 85% chance it was my cocaine…I helped build the Miami skyline into what it is today. Twenty billion dollars got me 27 years in federal prison. I always live by the code of honor. That's why my best days are ahead of me. I am richer than I've ever been." Falcon said on the track.
Rick Ross drops his new Deluxe Version of 'Richer Than I Ever Been' Album with features from wale, blxst, dream doll, and a few other artists. Rick Ross releases Made it Out Alive featuring Blxst, Not For Nothing featuring Anderson. Paak, & Warm Words in a Cold World featuring Wale & Future official audios version on youtube. Both were released earlier today Jan 28, 2022.
He also dropped Wiggle featuring DreamDoll on January 13, 2022, Papoose "Restored" featuring Rick, and produced by Swizz Beatz was released on January 14, 2022.
As everyone knows besides music rick ross is a businessman, as many people call it a man of many hats. He currently has partnerships with multiple alcohol brands such as Luc Belaire France, Bumbu Rum Company, McQueen And The Violet Fog, and Villon Cognac Liqueur. He's also currently a partner of Rap Snack, VERZUZ, and many other brands.
He is currently one of over 25 Wingstop franchise locations and gifted his son William L. Roberts ll his own Wingstop franchise for his 16th birthday last year September 2021. He's a Checkers and Rally's restaurant's franchise owner and invested $1 Million into Telehealth startup JetDoc, which is a virtual way to see any doctor (so of course in a few his investment could triple easily with covid getting worse and people staying home).
Rick Ross, an artist, and entrepreneur gives hosts Rashad Bilal and Troy Millings (of #EarnYourLeisure fame) exclusive access inside his personal life and business. Rick Ross, one of the celebrity guests, must answer a crucial question: Are they working with assets… or liabilities? Which was Premiered November 4, 2021, which goes into Rick Ross the mind of Rick's business thought process.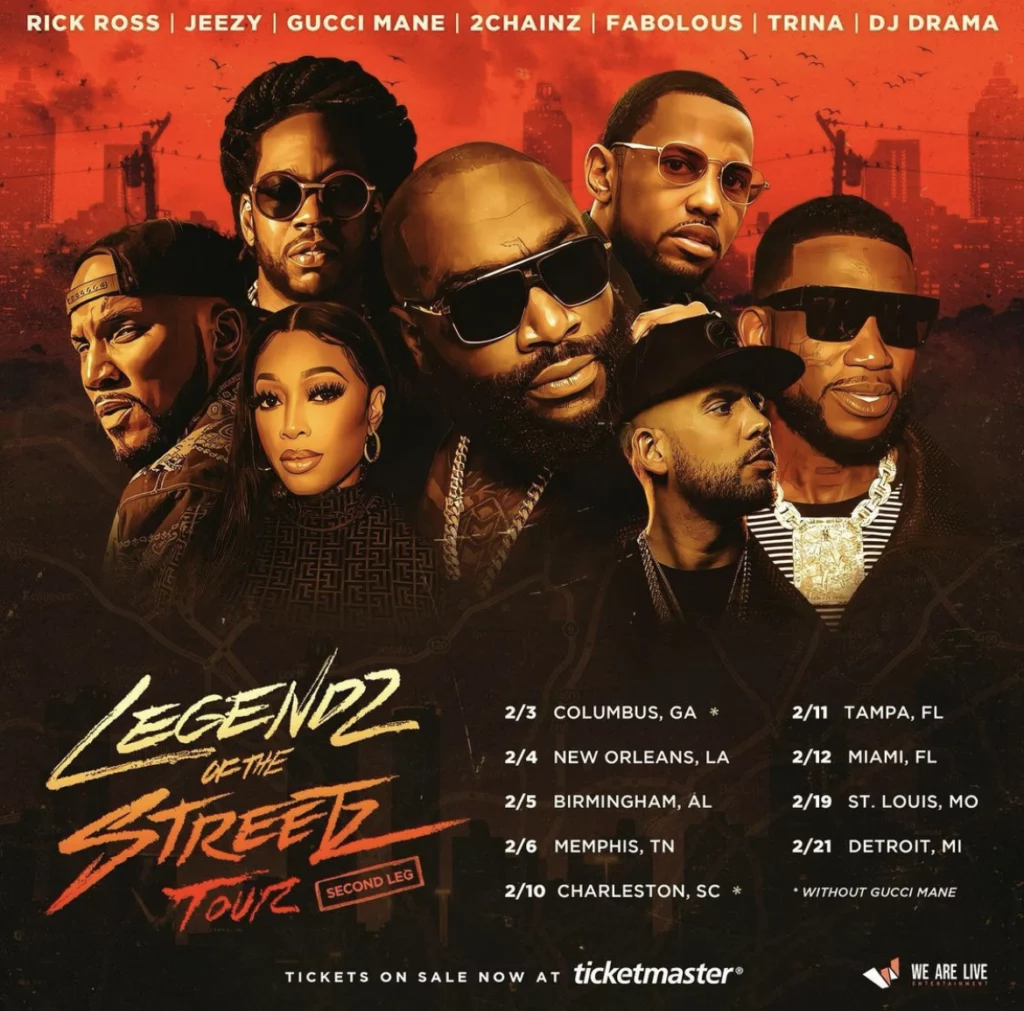 Rick Ross will be performing at the Legends Of The Street 2 Tour, the tour is produced by We Are Live Entertainment. Which features artists such as Gucci, 2 chains, Trina, DJ drama, Jezzy, and Fabulous. The dates and location of the tour are Columbus Georgia February 3, New Orleans Louisiana Feb 4th, Birmingham Alabama the 5th, Memphis Tennessee the 6th, Charleston South Carolina the 10th, the 11th in Tampa Florida, the 12th in Miami Florida, then St Louis Missouri on the 19th, and Detroit Michigan on the 21st.
What is Rick Ross's real name?: Rick Ross real name is William Leonard Roberts II
How old is Rick Ross?: Rick Ross is 46 years old as of 2022 and was born on January 28, 1976
What is Rick Ross's Networth?: Rick Ross Networth is over $45 million as of 2022
What is Rick Ross's zodiac sign?: Rick Ross's zodiac sign is Aquarius, born on January 28, 1976
What is Rick Ross's Instagram?: Rick Ross's Instagram Biggest Boss Rick Ross (@richforever)
What is Rick Ross's Twitter ?: Rick Ross's Twitter is Yung Rénzél (@RickRoss)
When was Rick Ross born?: Rick Ross was born on January 28, 1976, he is an Aquarius
Who is Rick Ross signed to?: Rick Ross owns his own label Maybach Music Group, he also has signed artist collaboration with Def Jam Recordings and Slip-n-Slide Records.
What is Rick Ross's Height?: Rick Ross's height is 5'11
Where is Rick Ross from?: Rick Ross is from Clarksdale, Mississippi, but was raised in Carol City, Florida
How did Rick Ross get his name?: Rick Ross got his name while serving as a prison officer, Rick had heard reports of a drug trafficker named "Freeway" Rick Ross from several of the convicts. In his notebooks, he was building a rap persona, and this became the right moniker for him. Rick Ross was born in 2003 when he released his first single
How many kids does Rick Ross have?: Rick Ross has 4 kids Toie Roberts, William Roberts III, Berkeley Hermes Roberts, and Billion Leonard Roberts
Is Rick Ross single?: Rick Ross is currently single after his relationship with ex Briana Camille who they had been dating since 2016
Who are Rick Ross's parents?: Rick Ross parents are William Leonard Roberts Sr. and Tommie Roberts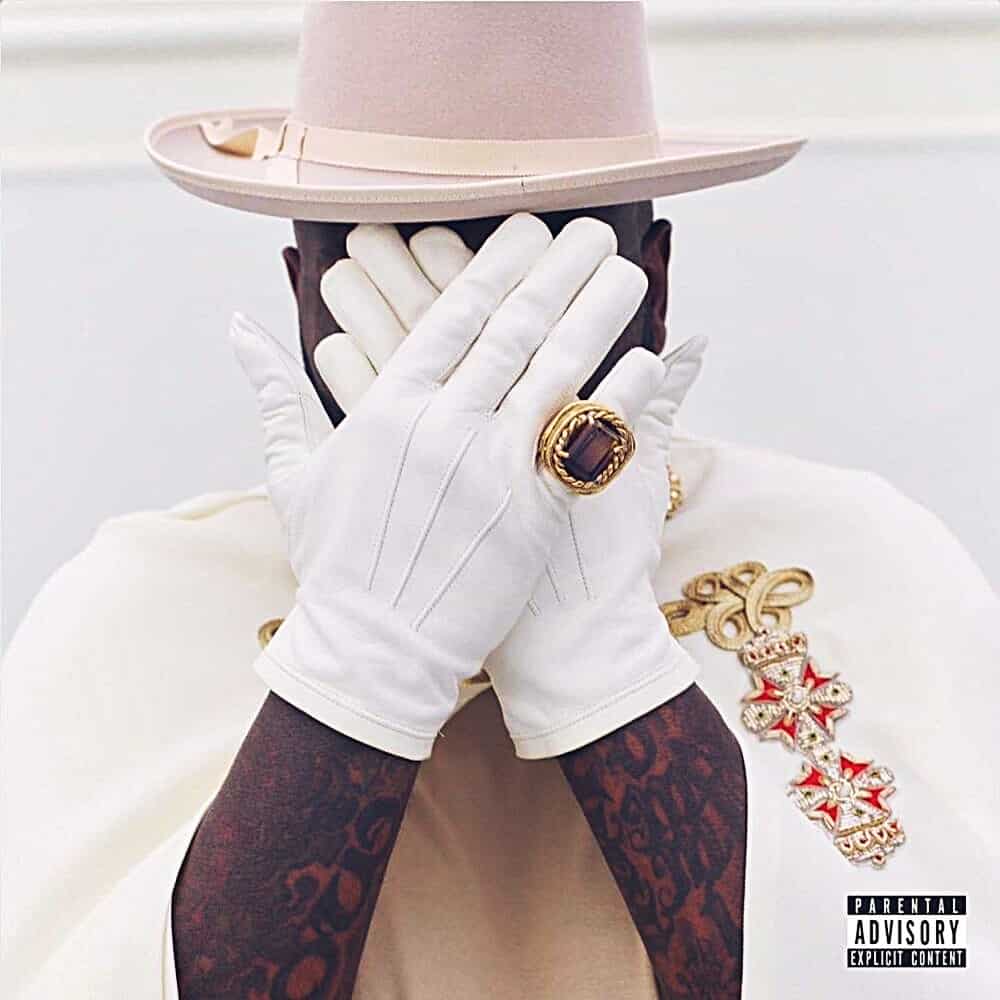 Stream J Cole on iHeartradio, Spotify, Apple Music & all other streaming platforms:
Rick Ross Latest songs:
Be sure to follow @hiphopuntapped for the latest news in Hip Hop, Entertainment, Fashion, & Sports.