XXXTentacion is expected to release a new album this month, four years after he passed away. Look at Me: The Album is split into two parts.
The double-disc set includes 25 tracks and is a soundtrack to his Hulu documentary Look At Me: XXXTentacion. The release date is set for Friday, June 10, 2022. "Look At Me" The album is advertised as an "audio companion" to the previous documentary, and it includes 25 songs split into two sides.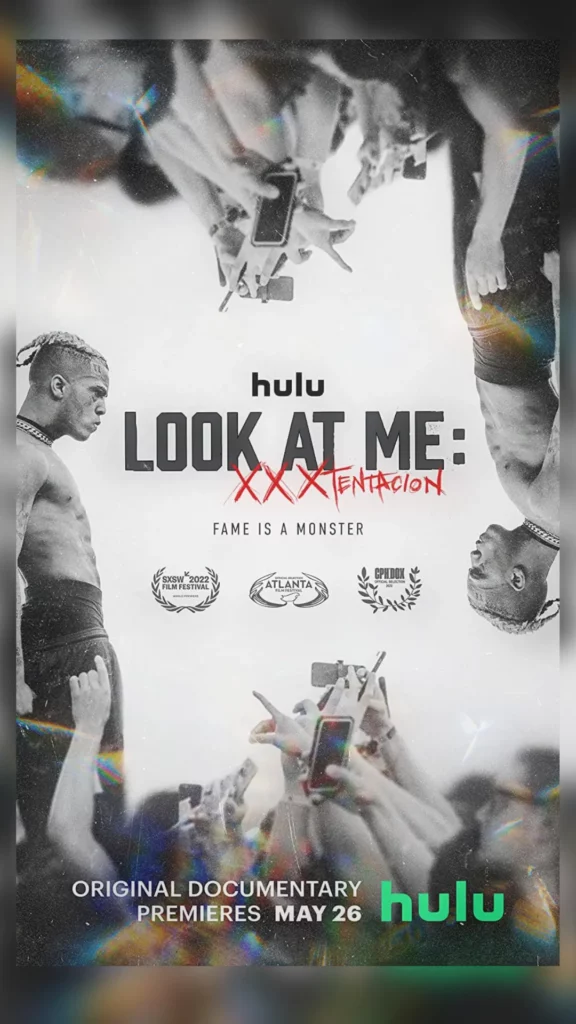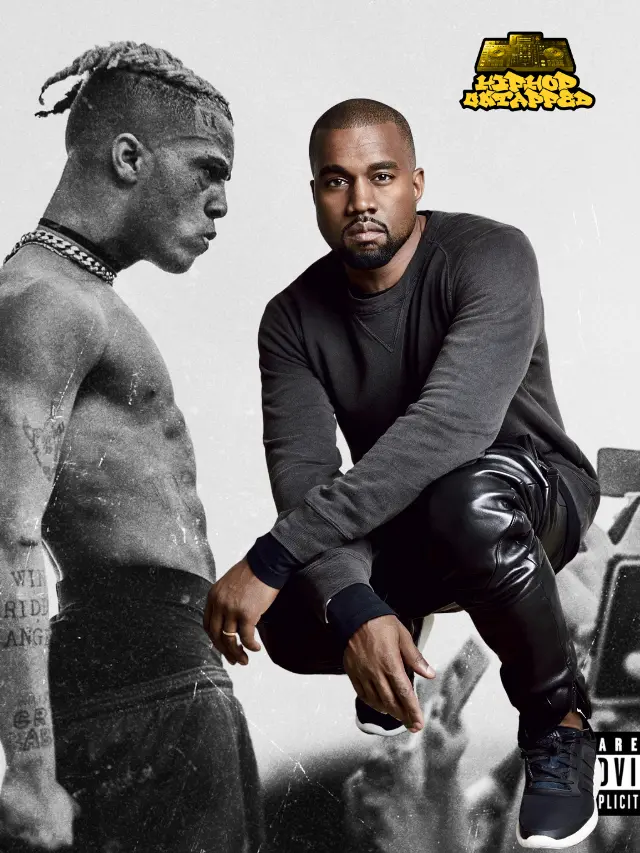 The collection includes 11 unreleased tracks, 13 of his other well-known tracks like "Hope," "Jocelyn Flores," and "Look At Me!" as well as the brand new "True Love" with Kanye West. Side A has 11 of XXXTentacion's oldest tracks, such as "NEVER," "King of the Dead," and the Ski Mask The Slump God-assisted "FUXK," which is expected to be available for the first time via streaming services. Side B features 13 most popular tracks, including "Look At Me!" from 2015, "SAD!," "Jocelyn Flores," and "Moonlight."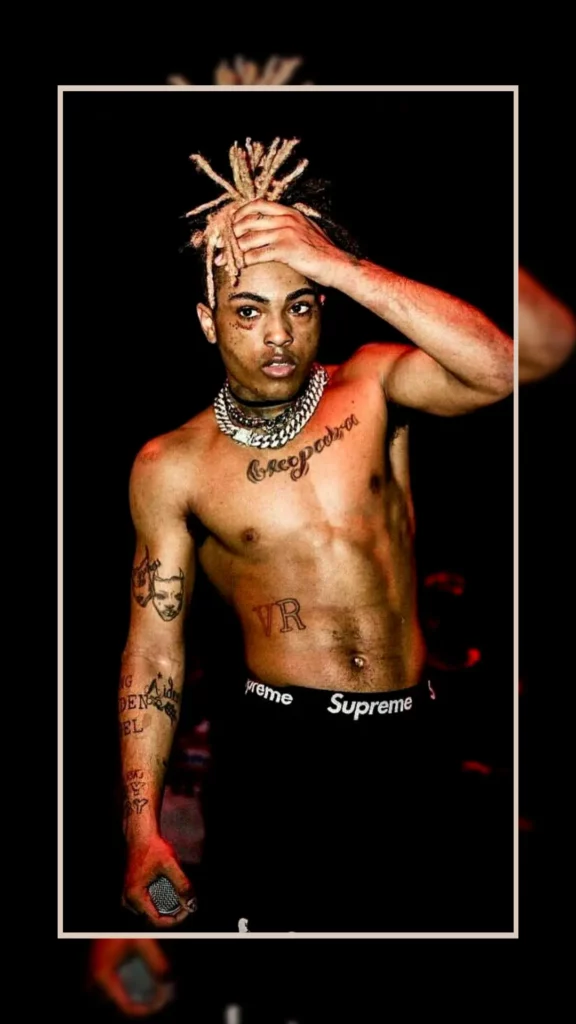 At the age of 20, XXXTentacion, born Jahseh Onfroy, was fatally shot outside a motorcycle dealership in Deerfield Beach, Florida. Four individuals have been convicted of first-degree murder and other offenses, but no trial date has been set.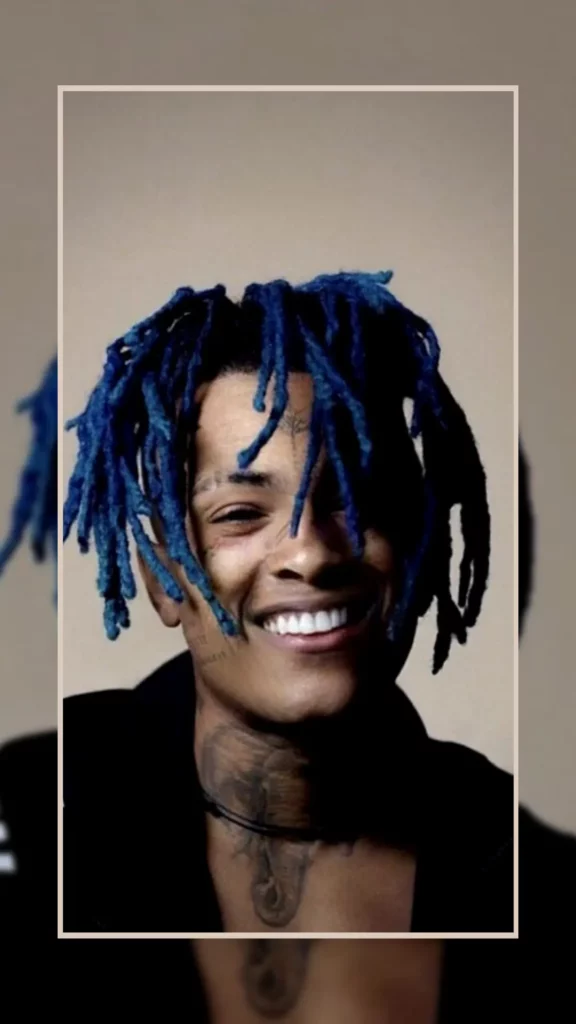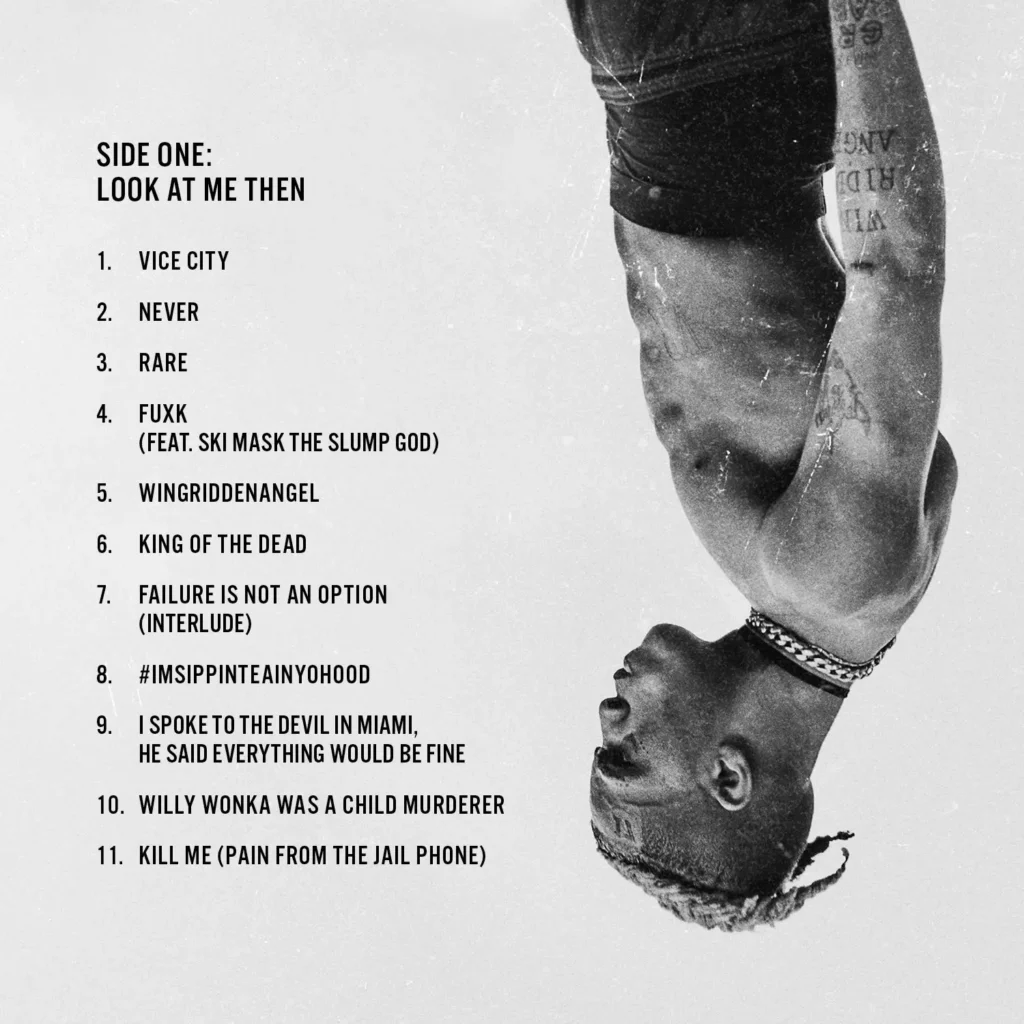 Side One: Look At Me Then
1. "Vice City"
2. "Never"
3. "Rare"
4. "Fuxk" (feat. Ski Mask The Slump God)
5. "WingRiddenAngel"
6. "King Of The Dead"
7. "Failure Is Not An Option" (Interlude)
8. "#ImSippinTeaInYoHood"
9. "I spoke to the devil in Miami, he said everything would be fine"
10. "Willy Wonka Was a Child Murderer"
11. "Kill Me (Pain From The Jail Phone)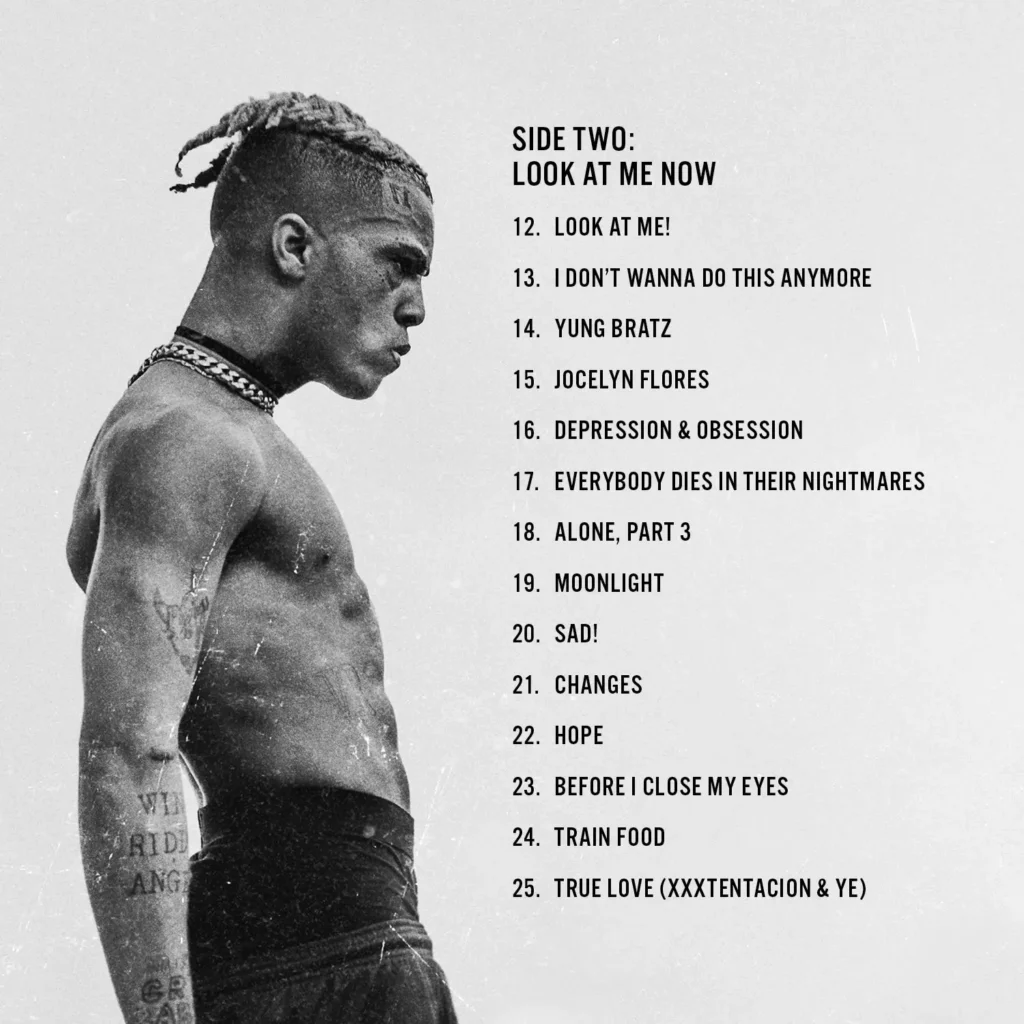 Side Two: Look At Me Now
12. "Look At Me!"
13. "I Don't Wanna Do This Anymore"
14. "Yung Bratz"
15. "Jocelyn Flores"
16. "Depression & Obsession"
17. "Everybody Dies In Their Nightmares"
18. "Alone, Part 3"
19. "Moonlight"
20. "Sad!"
21. "Changes"
22. "Hope"
23. "Before I Close My Eyes"
24. "Train Food"
25. "True Love" (featuring Ye)
Be sure to follow @hiphopuntapped for Hip Hop News , Entertainment , Fashion , & Sports.