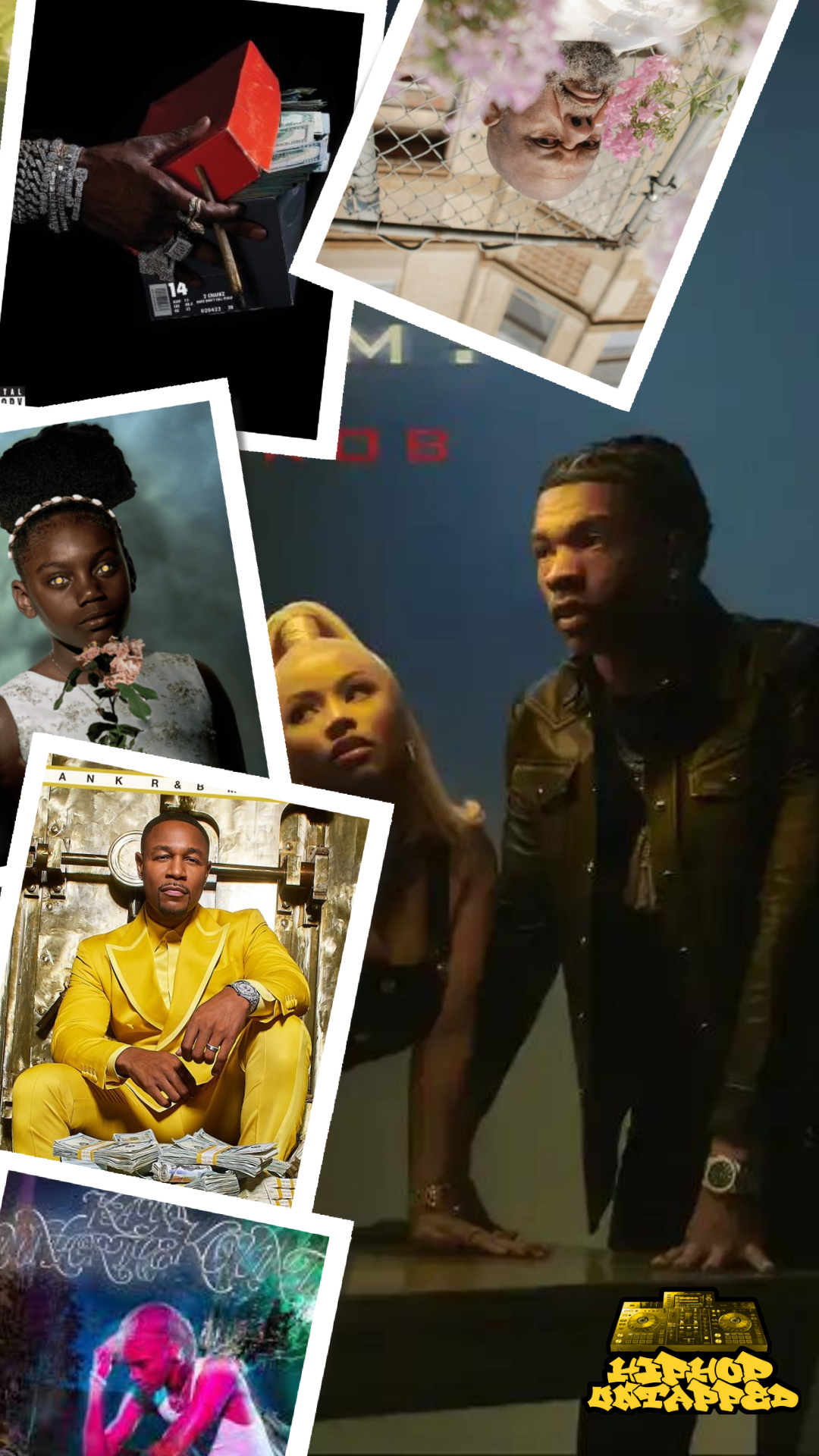 Happy Black History Month! Although the year just started it has definitely been quite a year. From this year being the first time, the number of reported cases reaches one million, with 1.08 million cases, mostly due to the Omicron variety. Or the 50 people injured or killed in a Bronx, New York City apartment complex fire, a same similar situation in Philadelphia where 12 people died. To Maya Angelou, an African American poet, being the first African American woman to be portrayed on a United States quarter. NCAA College football team Georgia wins the national championship for the first time since 1980, defeating Alabama. The University of Maryland Medical Center has revealed the world's first successful heart transplant from a pig to a human patient. The Supreme Court has ruled that the Biden administration cannot enforce its vaccine or mandate test. Twelve months after Donald Trump pardoned Kodak Black, he was arrested in Pompano Beach, Florida, on trespassing charges. While Young Dolph's killers, Justin Johnson and Shondale Barnett, were caught in Indiana on the same day. Another of Dolph's killers, Cornelius Smith, was charged with first-degree murder. and of course, Super Bowl Sunday! We are all excited Dr. Dre, Eminem, Kendrick Lamar, Mary J. Blige, and Snoop Dogg will perform at the Super Bowl LVI halftime show at SoFi Stadium in Inglewood, California.
There were also great music releases so far this year. Montana of 300 with Rap God, Gunna DS4Ever, The Weeknd Dawn FM, Cordae From a Birds Eye View, DigDat with Pain Built, Earl Sweatshirt Sick!, Lil Wayne dropped the rerelease for Sorry 4 the Wait, Maez301 with Hello, Goodbye, Iann Dior On to Better Things, Paper Route Empire Long Live Young Dolph, YoungBoy Never Broke Again Colors, Young T & Bugsey Truth Be Told, BlocBoy JB Bacc 2 da Bloc, Doe Boy OH REALLY, Glaive Old Dog, New Tricks, Babyface Ray Face, NLE Choppa Me vs. Me, and of course PnB Rock SoundCloud Daze.
Many Yo Gotti fans have been waiting for February 4th. Today Yo Gotti's CM10 dropped The Cocaine Muzik series has been a factor of the CMG (Collective Music Group) label for over a decade. The growth of the brand is expanding around the United States resembling the approach of its forefathers (Universal, Sony & Warner). Housing hot new talent such as EST Gee & 42 Dugg, the new CM10 mixtape should have plenty for the streets. Not to mention, Yo Gotti's open verse challenge is being spotted all over social media. There is a pretty broad spectrum of rappers surfacing that not many have heard from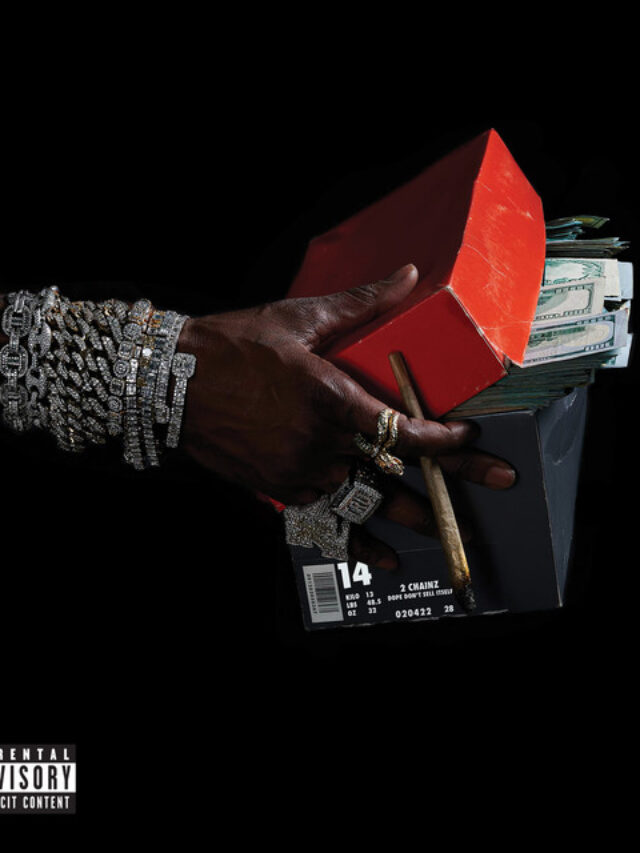 2 Chainz DOPE DON'T SELL ITSELF
Bet It Back
Pop Music (Feat. Moneybagg Yo, Beatking)
Kingpen Ghostwriter (Feat. Lil Baby)
Outstanding (Roddy Ricch)
Neighbors Know My Name
Million Dollars Worth of Game (Feat. 42 Dugg)
Free B.G.
10 Bracelets (Feat. Youngboy Never Broke Again)
Lost Kings (Feat. Lil Durk, Sleepy Rose)
Caymans (Feat. Swae Lee)
Vlad TV (Feat. Stove God Cooks, Symba, Major Myjah)
If You Want Me To (Feat. Jacquees)
DOPE DON'T SELL ITSELF, 2 Chainz' highly awaited seventh studio album, will be released on February 4th via Def Jam Recordings. In anticipation of the release, he held an exclusive listening session, merch drop, and immersive album launch at a pop-up "Stash Box" in Atlanta on Sunday night. Roddy Ricch, Lil Durk, Moneybagg Yo, Lil Baby, Beatking, 42 Dugg, Swae Lee, Stove God Cooks, and others appear on the album. 2 Chainz released the lead track "Million Dollars Worth of Game," which features Detroit rapper 42 Dugg song received praise from Million Dollars Worth of Game's Podcast Gillie & Wallo, earlier this month. 2 Chainz's new album will be his first since So Help Me God! in 2020.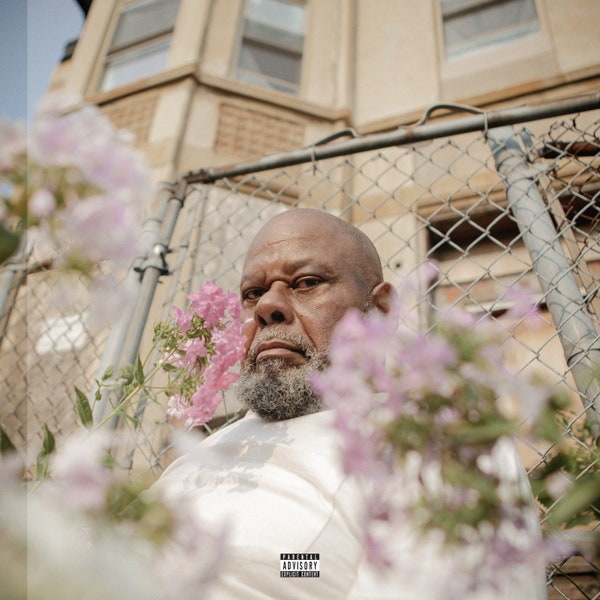 Saba Few Good Things
Free Samples (Ft. Cheflee)
One Way or Every Nigga With a Budget
Survivor's Guilt (Ft. G Herbo)
An Interlude Called 'Circus' (Ft. Eryn Allen Kane)
Fearmonger (Ft. Daoud)
Come My Way (Ft. Krayzie Bone)
Still (Ft. 6LACK & Smino)
A Simpler Time (Ft. Mereba)
Soldier (Ft. Pivot Gang)
If I Had A Dollar (Ft. Benjamin Earl Turner)
Stop Those
Make Believe (Ft. Fousheé)
2012 (Ft. Day Wave)
Few Good Things (Ft. Black Thought & Eryn Allen Kane)
Saba will release his new album, Few Good Things, a 14-track collection that will be his first since Care For Me and his features on the Hit-Boy-helmed Judas the Black Messiah soundtrack and J. Cole's Revenge of the Dreamers III compilation. The Chicago rapper/producer gave fans their first glimpse at the tracklist on Tuesday, January 25, showcasing a number of famous MCs, rising stars, and frequent collaborators on the guest list ahead of the album's February 4th release. Saba's Pivot Gang, G Herbo, Black Thought, 6LACK, Krayzie Bone, Fousheé, SminoEryn Allen Kane, and Merebaa are just a few of the artists featured on the album. So far, the 27-year-old has released three songs from the album: "Fearmonger," "Stop That," and the Krayzie Bone feature "Come My Way," each with its own distinct theme. "Bone was the reason I started rapping in the first place," Saba said of the above songs, which he deemed "important." Few Good Things was accompanied by a short film directed by C.T. Robert, which premiered on January 31 and February 1 on the Livestream site Moment House.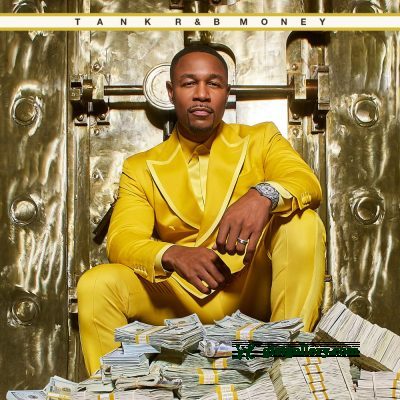 Tank R&b Money
Tank drops his farewell album, R&B Money, on February 4th. Songs ranging from the self-punishing critic melancholy "Maybe I Deserve" from 2001 to the apologetic R&B Audio chart-topper "Can't Let It Show" from 2021. Tank's upcoming 10th album, R&B Money, will include the former as well as the current song "I Deserve." The five-time Grammy nominee believes R&B Money will be his final album after losing hearing in his right ear in 2021. He's now focused on coaching the next generation, in addition to his podcast and YouTube reality program.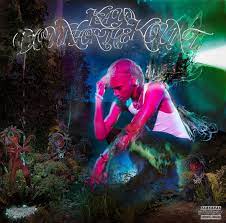 Kayo Down For The Kount
Down (One Kount)
​Save Her
YEET (Ft. Yeat)
​IPic
​Everything New (Ft. Gunna)
​Who You Gon Call
​Believer
​Hear You (Ft. Eartheater)
​Over ​freak
​Crystal Clear
​No Sense
​Kiko ​
Wya
​It's A Monday
Yung Kayo and Yeat, both signed to YSL, collaborate on Down For The Kount's final single, appropriately titled "YEET." "YEET," a rage-inducing song with strong synths and 808s that soon dominate your speakers, pays homage to the renowned 2014 meme. "It's a Monday," his previous song in anticipation of the album, is an inspirational hit aimed to urge his followers to get lit on the spot. Kayo was introduced to Young Thug fans via Slime Language 2, YSL's most recent compilation project containing all of the label's members. He has established himself as a prominent solo artist after appearing on "Proud Of You" with Lil Uzi and Thug, as well as "GFU" with Sheck Wes and Yak Gotti.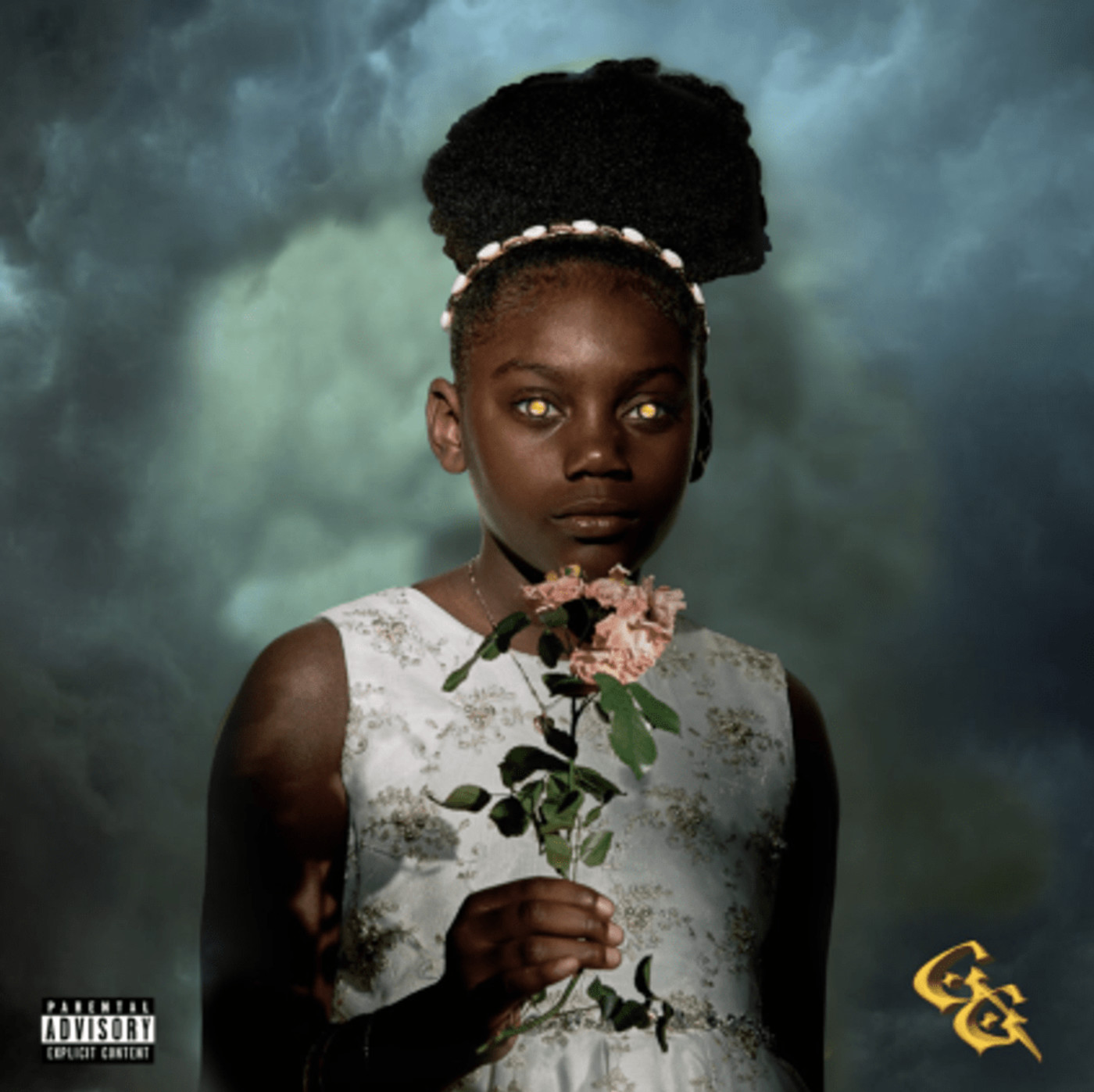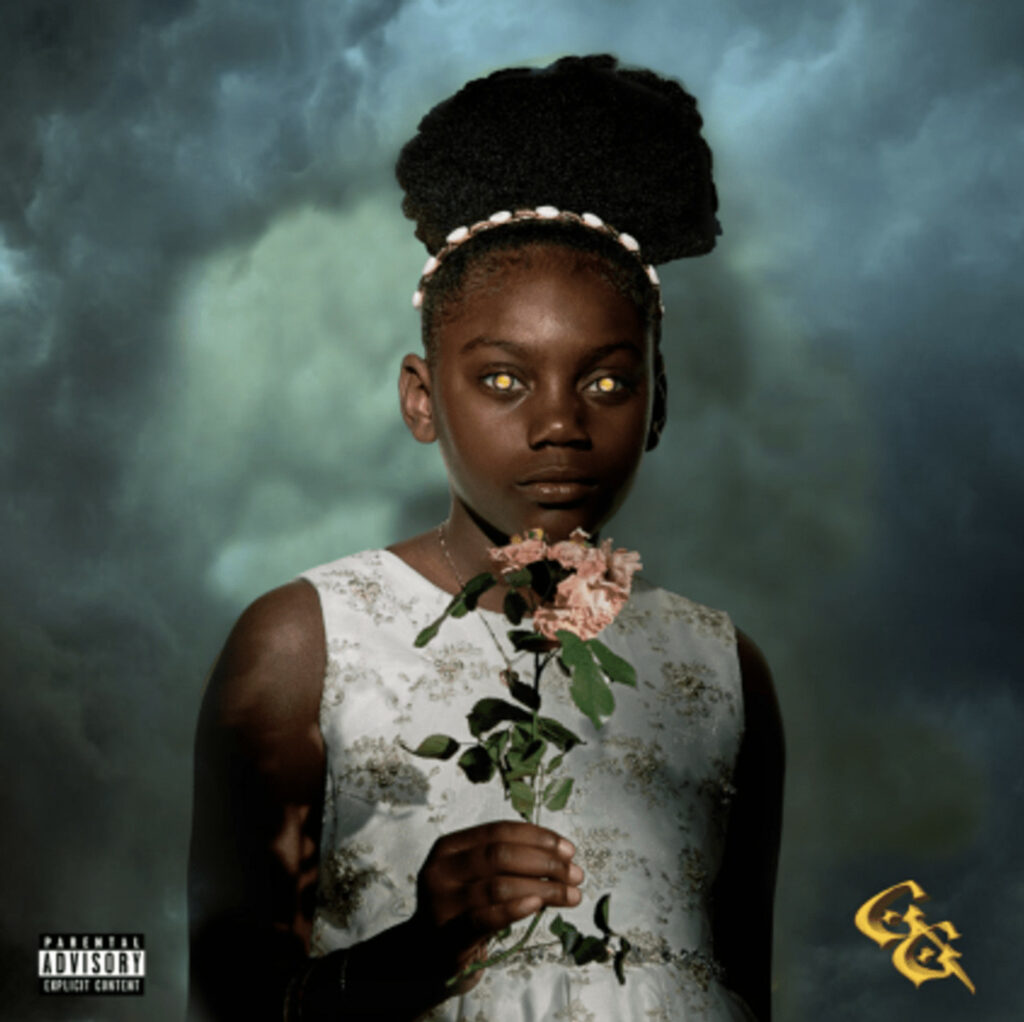 Earthgang Ghetto Gods
Ghetto Gods
Billi (Ft. Future)
Lvl Up
Hey Boo
Amen
All Eyes On Me
AMBEYONCÉ (Ft. Smino)
Lie To Me
Jean's Interlude
Black Pearls (Ft. Baby Tate)
Neezy's Walk
American Horror Story
Power (Ft. CeeLo Green & Nick Cannon)
Zaza
Smoke Sum
Strong Friends
Run Too (Ft. Ari Lennox)
EarthGang's album Ghetto Gods is released on February 4th, 2022 Feat EarthGang, J.I.D., 6lack, Mereba, Benji, and more.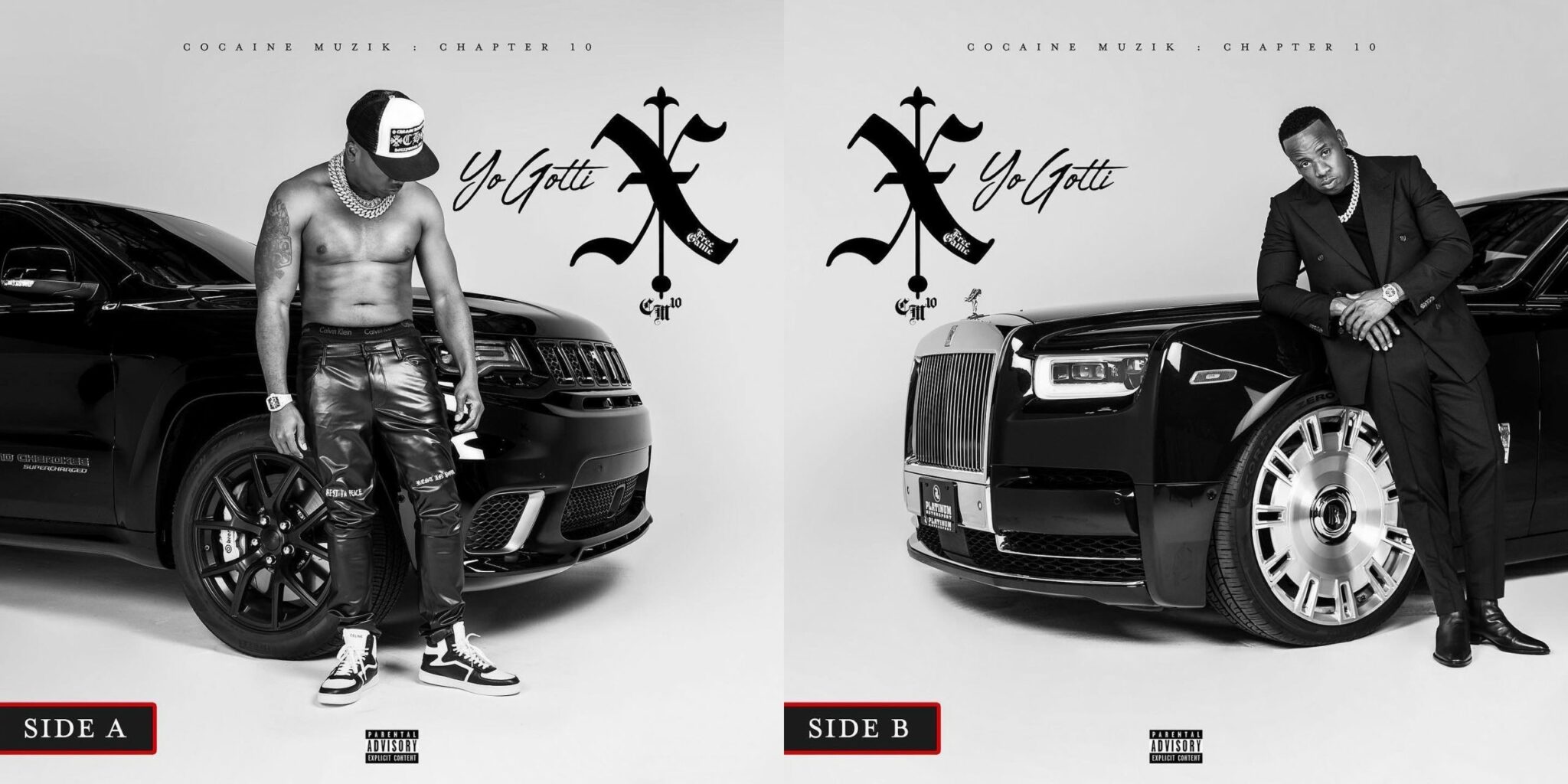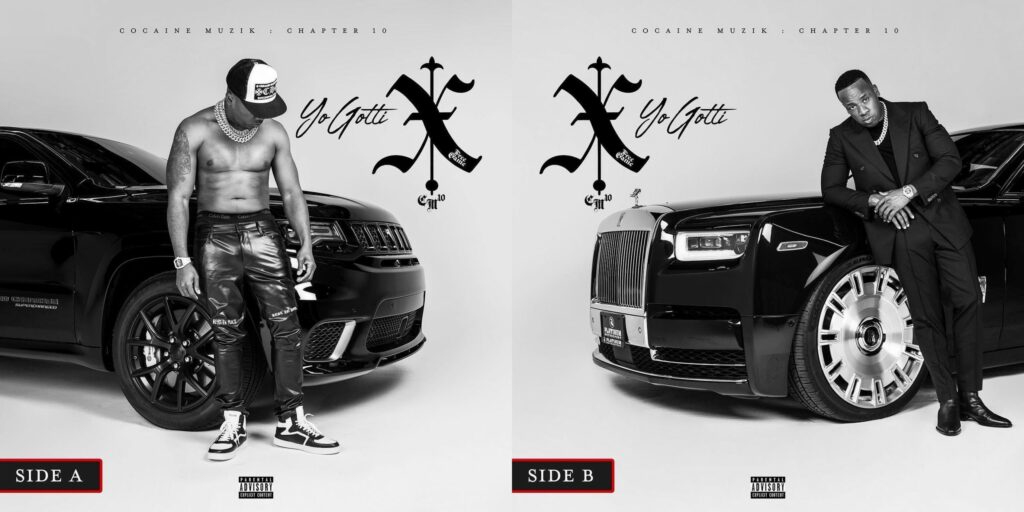 Yo Gotti CM:10 Free Game Double Album A & B
Bad Behavior
Cold Gangsta (Ft. 42 Dugg & EST Gee)
Collect Calls (ring ring)
Crypto
Dolla Fo Dolla
Family Tree
For The Record
Forever Ballin (Ft. Shenseea)
Free Game
Giving Back
If I Ever Thought
Just Left The Hamptons
Last Run
No Matter What
Palm Trees in Memphis
Rap Check
Recession Proof
Shoot Off Pt. 4
Stay Ur Distance
Strapped in Calabasas
Thinking Hours
Ya Bih
No Competition (Ft. Blac Youngsta)
Drop (Ft. DaBaby)
Ima Show You (Ft. Kodak Black)
Yo Gotti's CM:10 Free Game' Double Album is his 11th and, final studio album. Gotti is the founder of CMG Records, hip-hottest hop's artist-run label, and has aided in the development of some of the label's most successful artists, including Moneybagg Yo, 42 Dugg, EST Gee, and others. That's why Gotti just announced the launch of his "Change A Rapper's Life" contest, in which he'll give one lucky young rapper a once-in-a-lifetime opportunity to appear on his upcoming album and maybe land a record deal with his CMG label. Shenseea, a Jamaican Dancehall musician who was recently in "Lick" with Megan Thee Stallion, along with Moneybagg Yo, EST Gee, Blac Youngsta, BlocBoy JB, and 42 Dugg are some of the album's guests artists. Not too many artists drop a double album at the same time.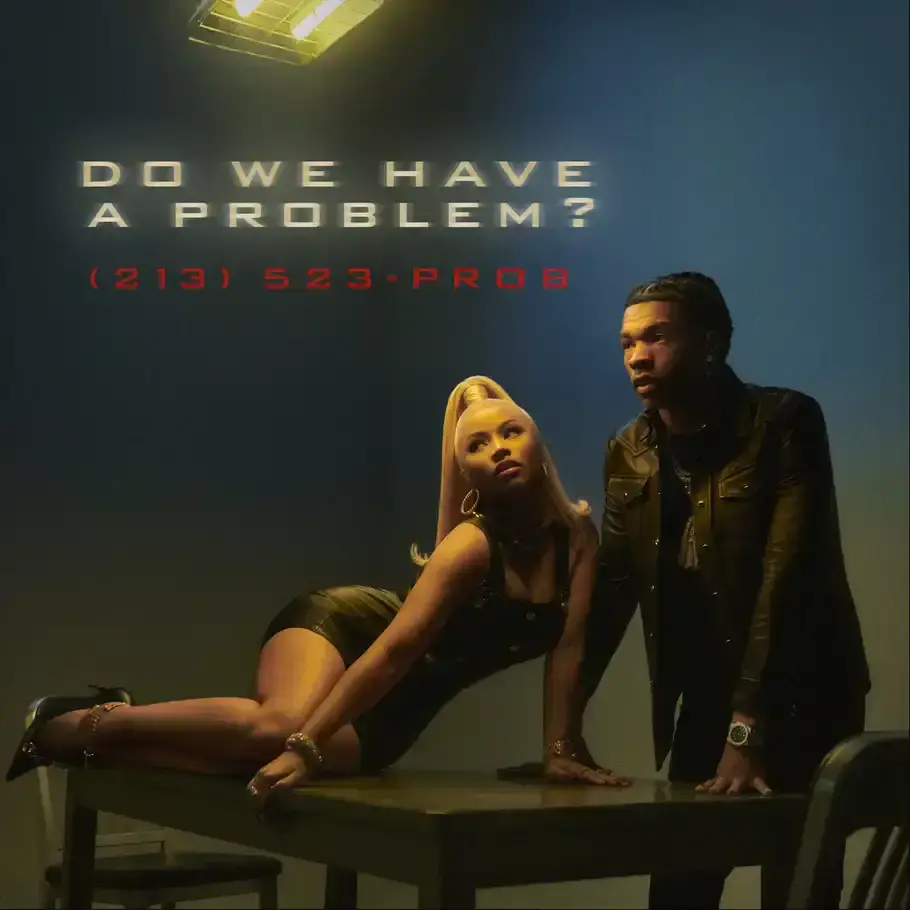 Nicki Minaj & Lil Baby Do We Have a Problem
Nicki Minaj The Trinidadian rapper releases her single "Do We Have a Problem" on Friday, February 4 with an Atlanta-born rapper Lil Baby. Nicki just went on Instagram Live to talk about the new track, which was released today, February 4th, and she praised Lil Baby's talents. She also acknowledged that the 4PF rapper may have assigned her to work on their new project. Nicki Minaj's most recent project was the Beam Me Up Scotty mixtape, which she released in 2009. Minaj also used her Twitter and Instagram accounts to share a trailer for the Do We Have a Problem music video. Nicki Minaj appears in sequences alongside Ozark cast member Joseph Sikora and certified actor Cory Hardrict in the video. According to RapUp, the video was influenced by Angelina Jolie's film Salt, which is one of Nicki Minaj's favorites.
Be sure to follow @hiphopuntapped for the latest news in Hip Hop, Entertainment, Fashion, & Sports.