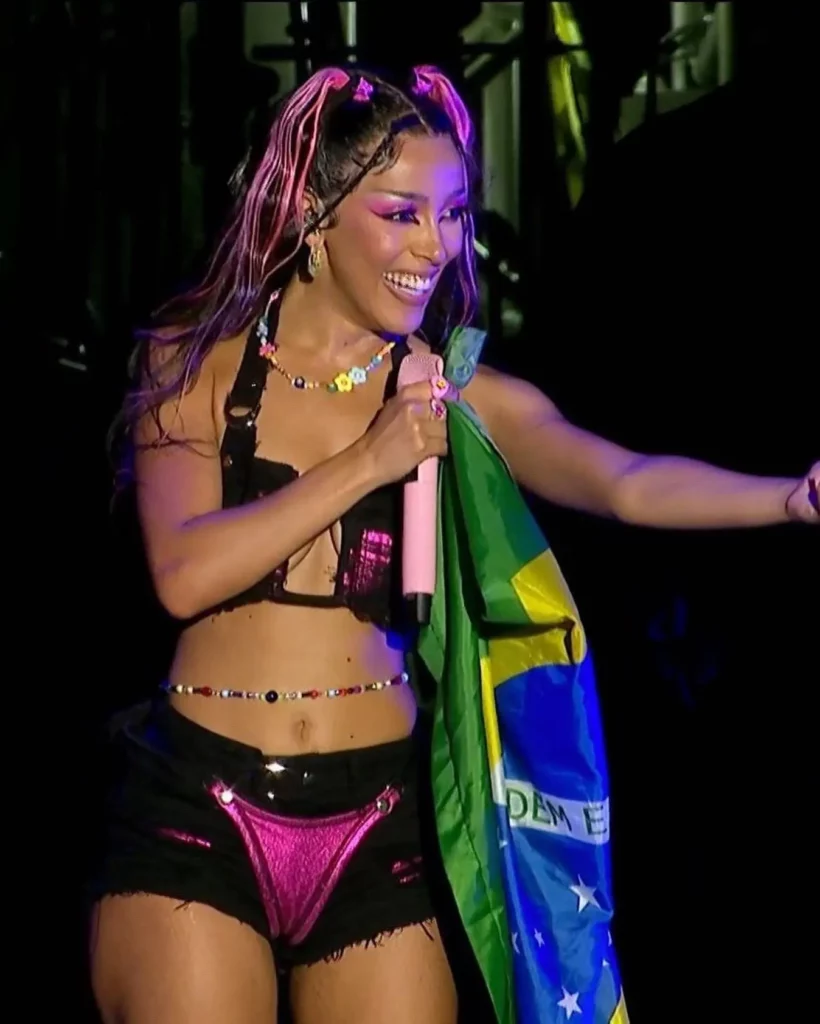 Doja Cat claimed to be on the verge of abandoning the profession caused by outrage from many fans who had waited outdoors in the rain to see Doja only to be upset when her event was canceled due to a storm. In reaction, the 26-year-old singer aired her disappointment in a series of tweets on Thursday (March 24), she even temporarily switched her Twitter name to "I Quit. "After Doja tweeted "I'm not sorry" in reply to a tweet which someone named her "public enemy No. 1," Roberto Rojas replied with "Doja, you're not going to win this fight against the Paraguayans."
This shit ain't for me so I'm out. Y'all take care.

— i quit still (@DojaCat) March 25, 2022
it's gone and i don't give a fuck anymore i fuckin quit i can't wait to fucking disappear and i don't need you to believe in me anymore. Everything is dead to me, music is dead, and i'm a fucking fool for ever thinking i was made for this this is a fucking nightmare unfollow me

— i quit still (@DojaCat) March 25, 2022
Doja, you're not going to win this fight against the Paraguayans 😂 https://t.co/8SCVKUmUm1

— Roberto Rojas (@RobertoRojas97) March 25, 2022
Doja Cat deleted tweets pic.twitter.com/juDFdr5RxS

— Kirakira⁷ (@kirakiraa02) March 25, 2022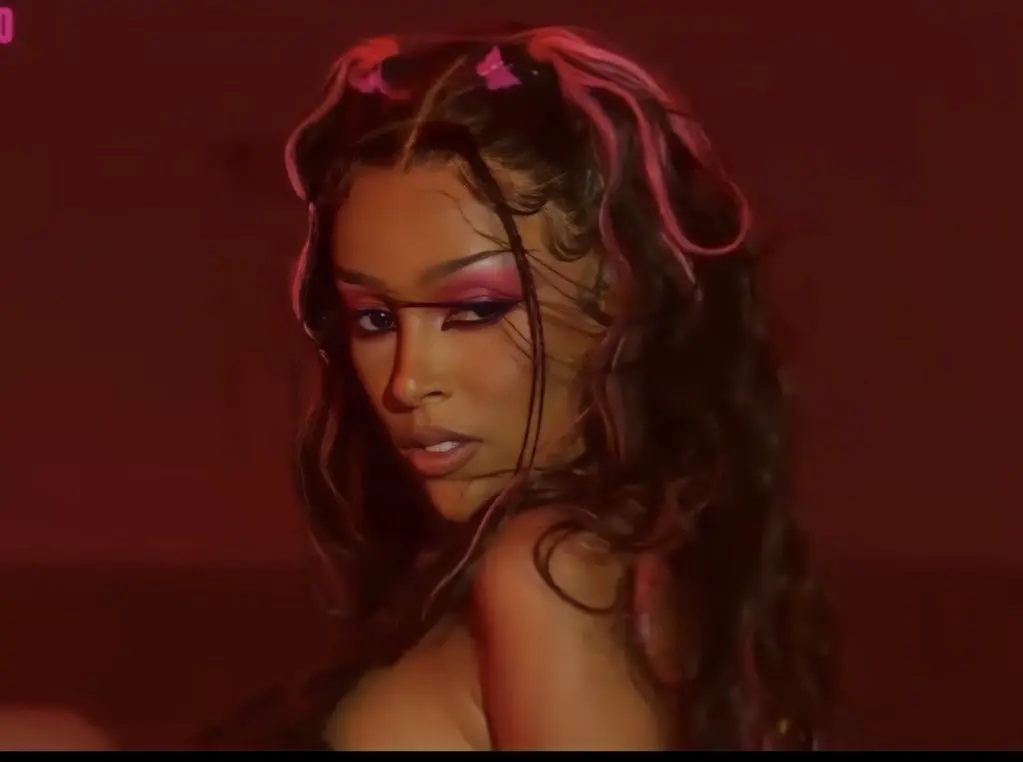 Doja went on a rampage with a series of tweets, according to screenshots that have since been deleted, claiming that "There was a storm in Paraguay, the show got canceled. When I left the next morning, there wasn't one person outside the hotel waiting for me. The rapper also replied to fans who commented stating "It's gone and I don't give a f**k anymore I f**king quit I cant wait to f**kn disappear and I don't need you to believe in me anymore. Everything is dead to me, music is dead and I'm a fuckin fool for ever thinking I was made for this this is a f**king nightmare unfollow me. Let that sink in. I regret spending all the time I did getting ready that day for the show I've been busting my a** every day to put on for you but god bless." She even tried to apologize for not being able to properly perform her show in Brazil "before switching her Twitter handle to "I quit"
I don't think I gave Brazil a good enough show tonight at all and I'm sorry for that but thank you guys for coming out I fucking love you and thank god we got another show tomorrow I promise I'll do better. 💕🇧🇷

— i quit still (@DojaCat) March 25, 2022
Hey don't forget these tweets you just deleted :/ pic.twitter.com/2OMCs4Z5qH

— Mor D. Lon (@andresnvrr) March 24, 2022
it's gone and i don't give a fuck anymore i fuckin quit i can't wait to fucking disappear and i don't need you to believe in me anymore. Everything is dead to me, music is dead, and i'm a fucking fool for ever thinking i was made for this this is a fucking nightmare unfollow me

— i quit still (@DojaCat) March 25, 2022
Hey don't forget these tweets you just deleted :/ pic.twitter.com/2OMCs4Z5qH

— Mor D. Lon (@andresnvrr) March 24, 2022
Drai's Nightclub website has tickets for the various dates. Additional dates will be released in the near future. The Weeknd has revealed dates for his After Hours Til Dawn North American stadium tour, which will begin on July 8 in Toronto at the at SoFi Stadium in Inglewood, and will feature Doja as the opening act.
Fans Reactions:
doja cat is and will always be here to stay #DOJACAT pic.twitter.com/u5Fw2BK2yT

— saroyah is in love with spelivia (@speliviababy) March 26, 2022
so… apparently doja cat hotel she was staying at got leaked and a bunch of "fans" pulled up and got angry with her for not wanting to greet them… in a place where they weren't even supposed to be, and are now calling her all kinds of slurs… the entitlement is crazy

— phat pfizer pussy 💞she/they💞 (@Iam_Afrodisiac) March 25, 2022
Paraguayans trying to connect Doja cat not greeting them in a storm to racism pic.twitter.com/C1sVS5UKqy

— Honey Buns🪐 (@HoneySoThickk) March 26, 2022
Doja Cat CAN NOT quit music before the tour with The Weeknd. I will be hurting ppl pic.twitter.com/hmdbjsCYi1

— Rodrigo Olivia💚 (@limegreenroger) March 26, 2022
Be sure to follow @hiphopuntapped for the Latest Hip Hop News , Entertainment , Fashion , & Sports.