We are introduced to the most recent fashion industry trends each year. Fashion has captured our attention completely, whether it is on the runways, in the streets, on social media, or anywhere else.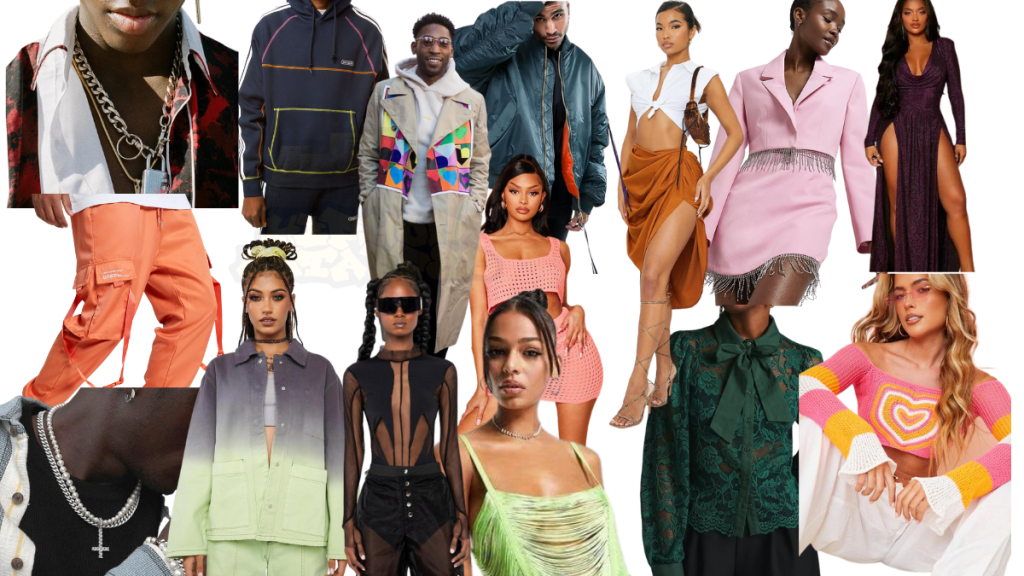 It's time to look ahead to this year in fashion. As we examine the most anticipated trends for 2023, HipHopUntapped hopes you'll find something that matches your personal style. Whether you're looking to try out new looks or simply add some fresh colors to your existing wardrobe, be sure to check out these latest fashion trends for 2023 for inspiration.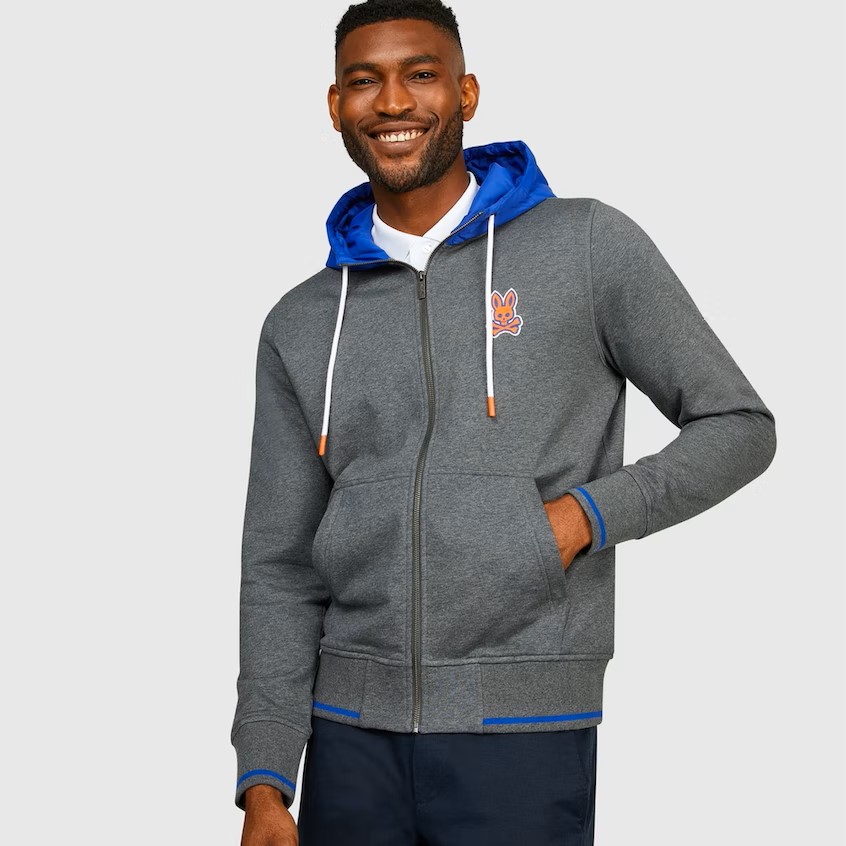 Females 2023 Fashion Trends
1: Sheer/Lace/ Semi-Transparent Embroidered: This year, it seems many will be drawn to transparent and light materials. The see-through appears to be the perfect blend between courageous and mesmerizing, making them the ideal trend to accomplish a head-turning streetwear look, regardless of whether you feel like minimizing the bold style with a semi-transparent or you're all about the trend of transparency with Lace, sheer, and other transparent clothes. The look's versatility and ability to be layered make it the best. Countless females will be rocking these in a floral or embroidered style.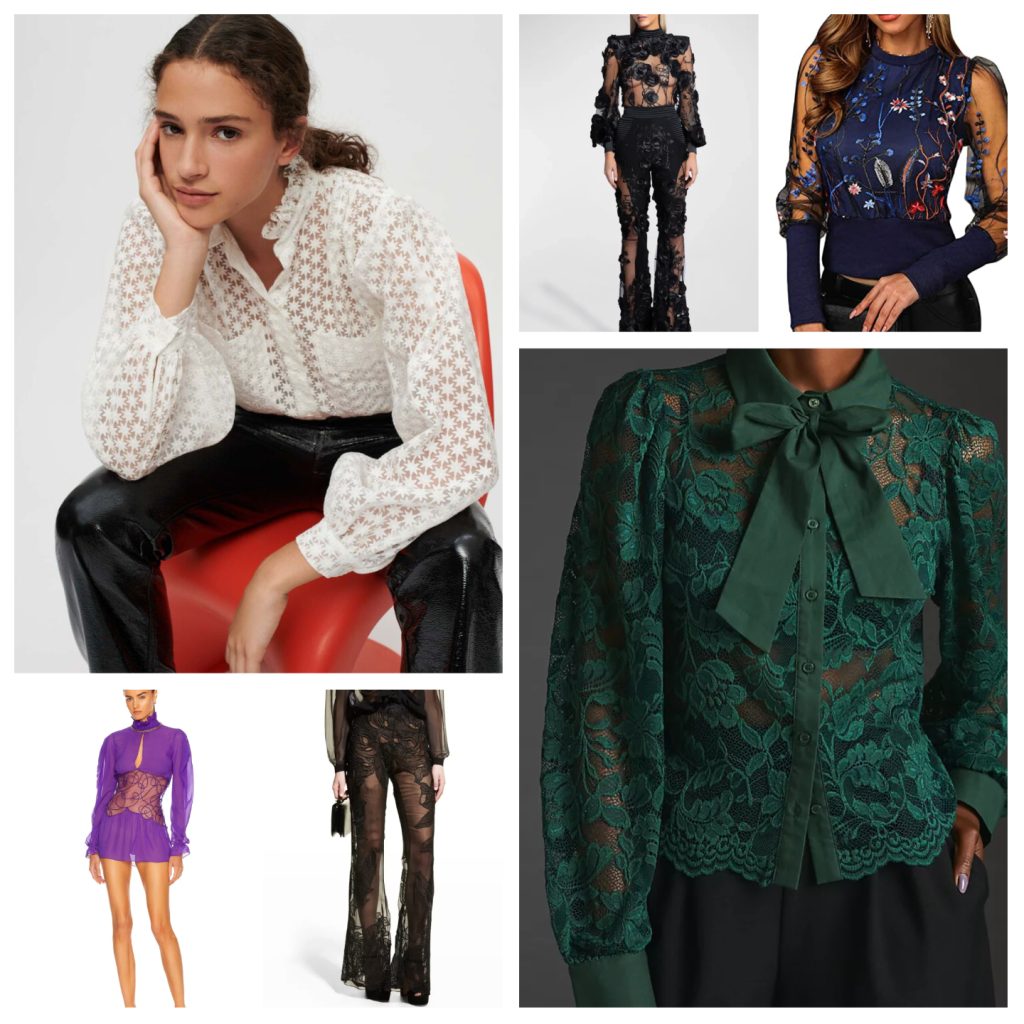 2: Crochet: If so, you may have noticed last season that crochet was becoming more popular. With it being a great cover for swimwear, it has been seen a lot on the beaches. But the style doesn't stop only on the beach, it's also seen as streetwear, even casual. The crochet trend is promising a long stay in your closet with the versatility of what kind of clothing it is, yarn, color, and other unique materials.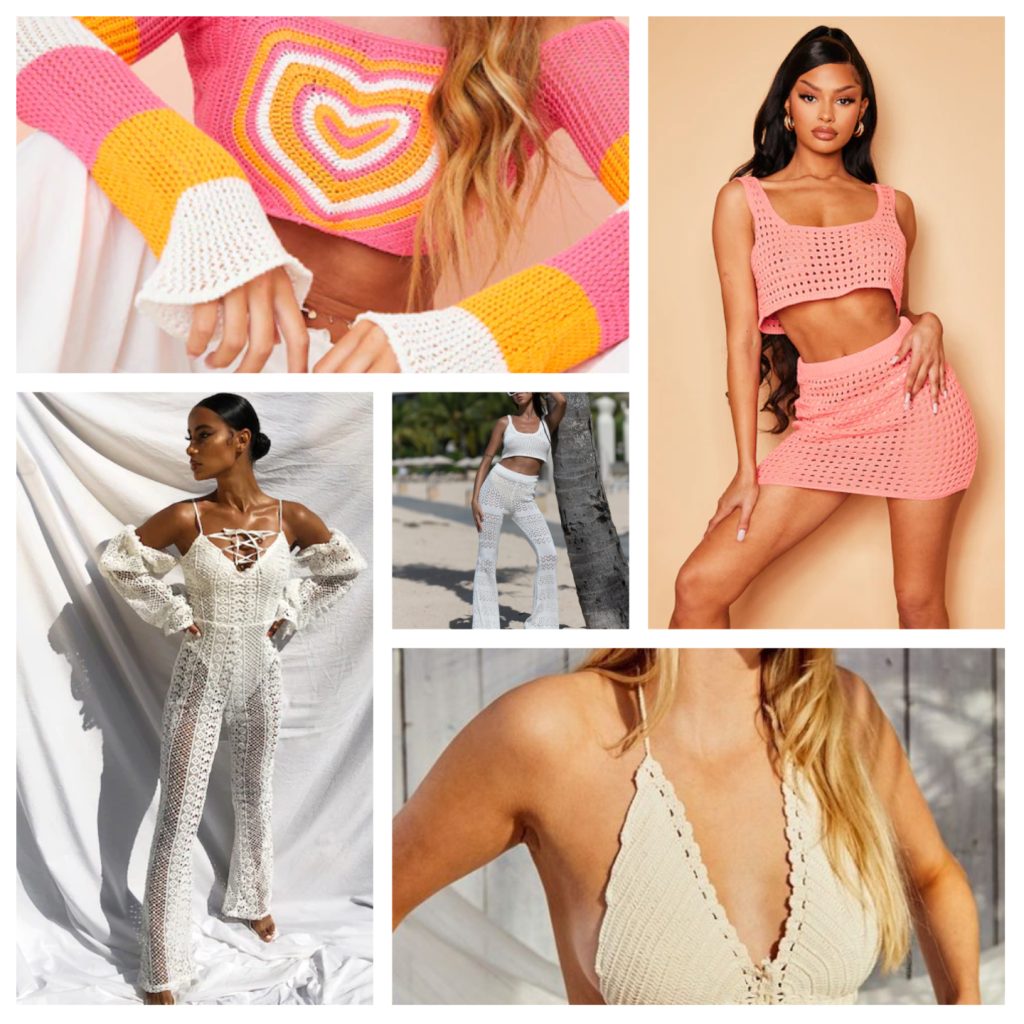 3: Ruched: You might want to ruched and go get yourself a ruched dress or skirt this season. This year ruched will be seen in more different ways than before, from tops, botttom, to dresses. These styles can be seen in a variety of colors, as well as paired with layered accessories, pearls, diamonds, glitter, and other new designs.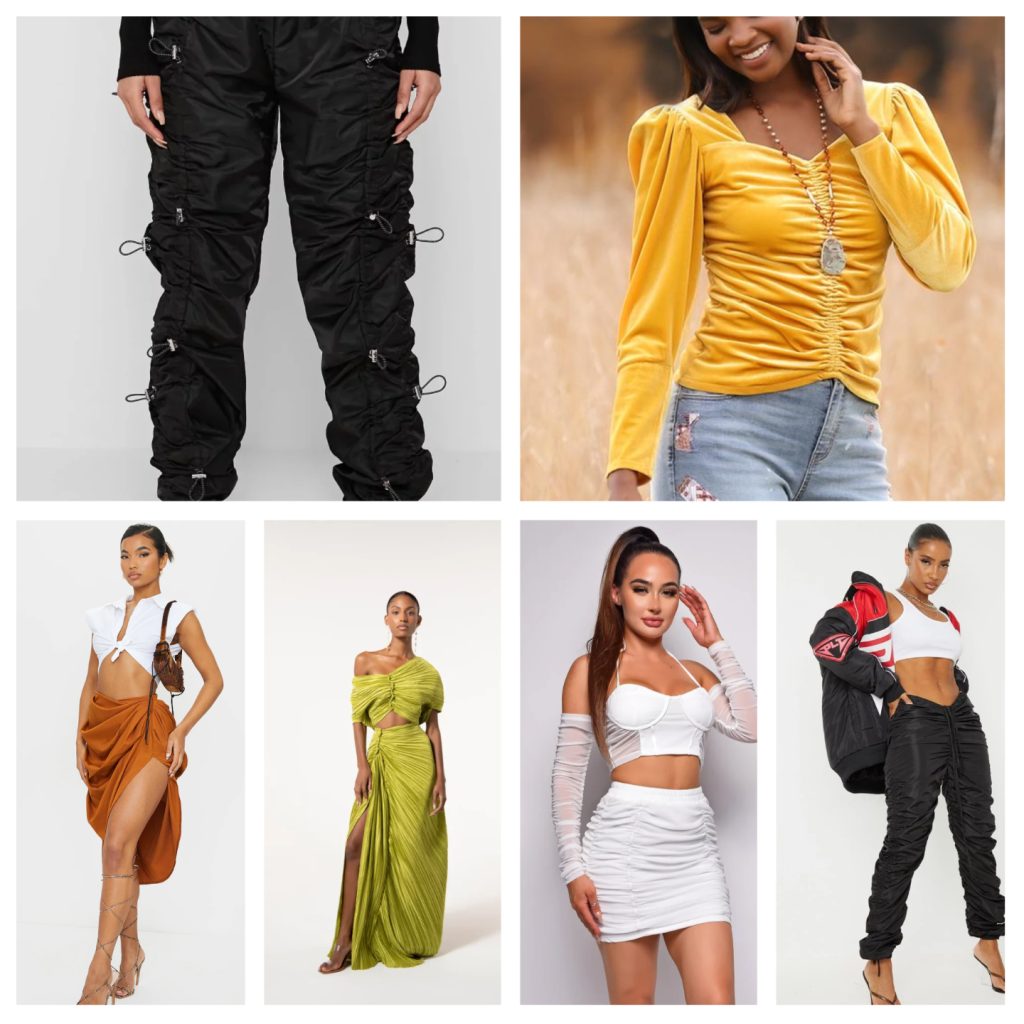 4: Afrogoth: This trend origin from gothic clothing, it is a mixture of gothic and free-spirited look with a little urban touch on it, as we like to call it "Razzle Dazzle"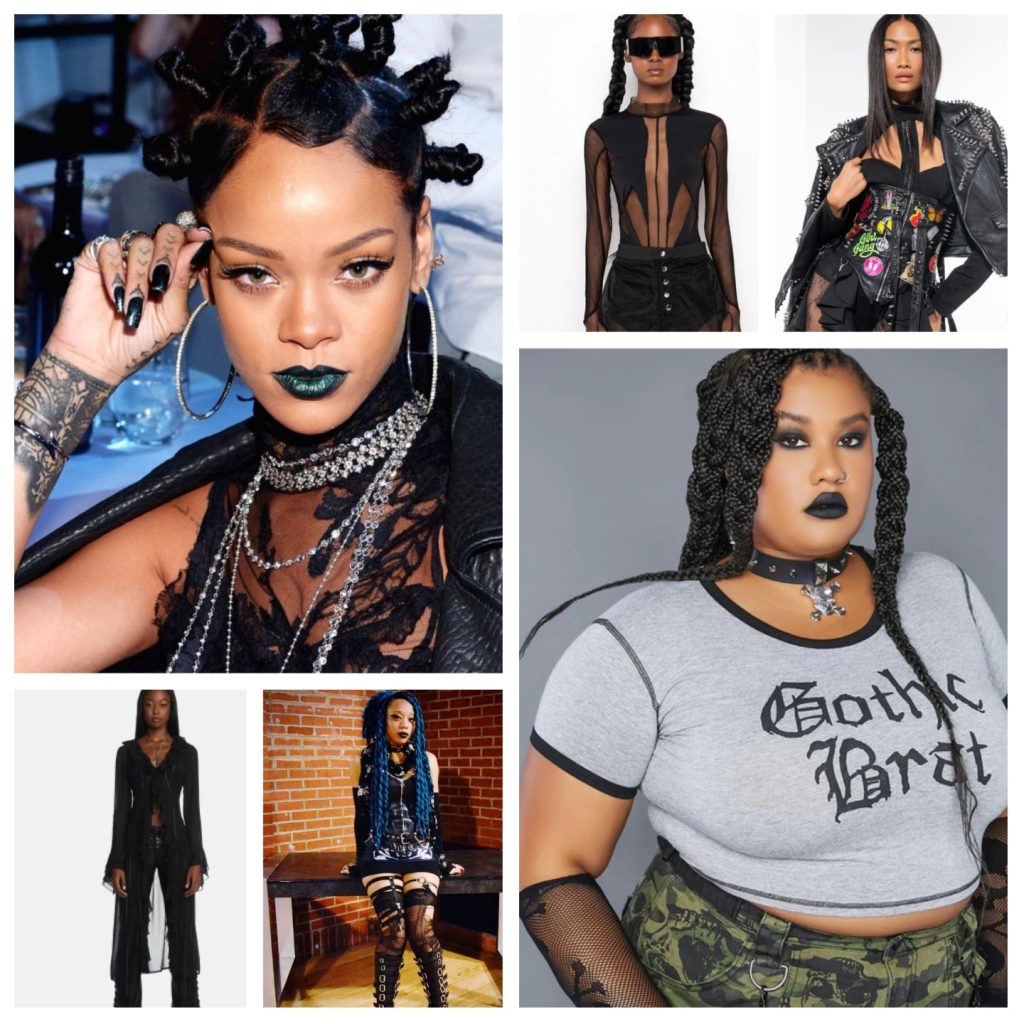 5: Oblique cut-outs/ Thigh-high splits: You may have noticed this trend emerging over the past few years; opinions of it have been mixed, depending on how the garment is styled. However, it hasn't prevented this trend from gaining even more traction; instead, a growing number of celebrities and designers are putting it to use in more daring, outrageous, lusty, obscene, and distinctive ways.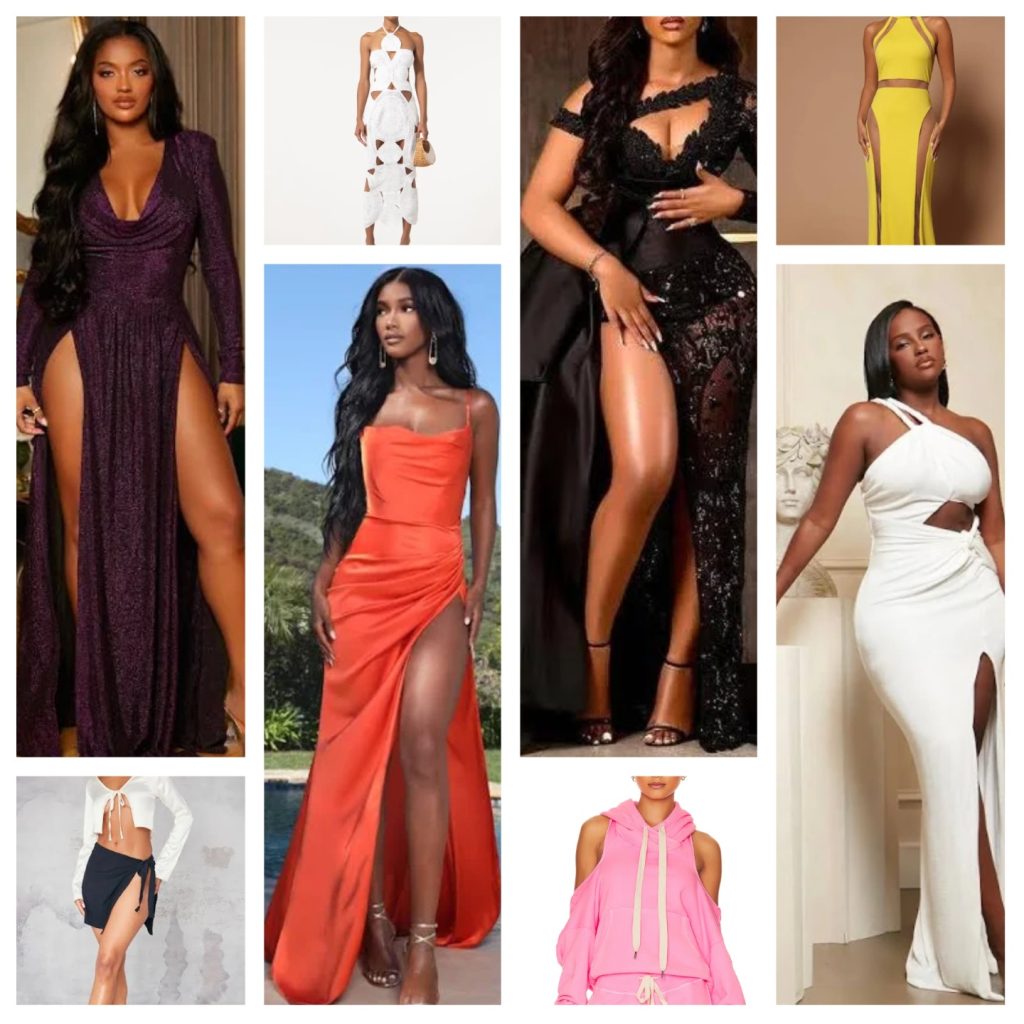 6: Baggy/Oversized: You might have preferred baggy just because you prefer sweatpants or oversized to emulate the 90s look. More people now wear apparel that is baggy and oversized, and the style has taken over more sense the Pandemic. Many people have become more accustomed to the comfort of the style. Due to the convenience and coziness of the style everyone is starting to wear more and more free and loose clothing such as Baggy and oversized clothes.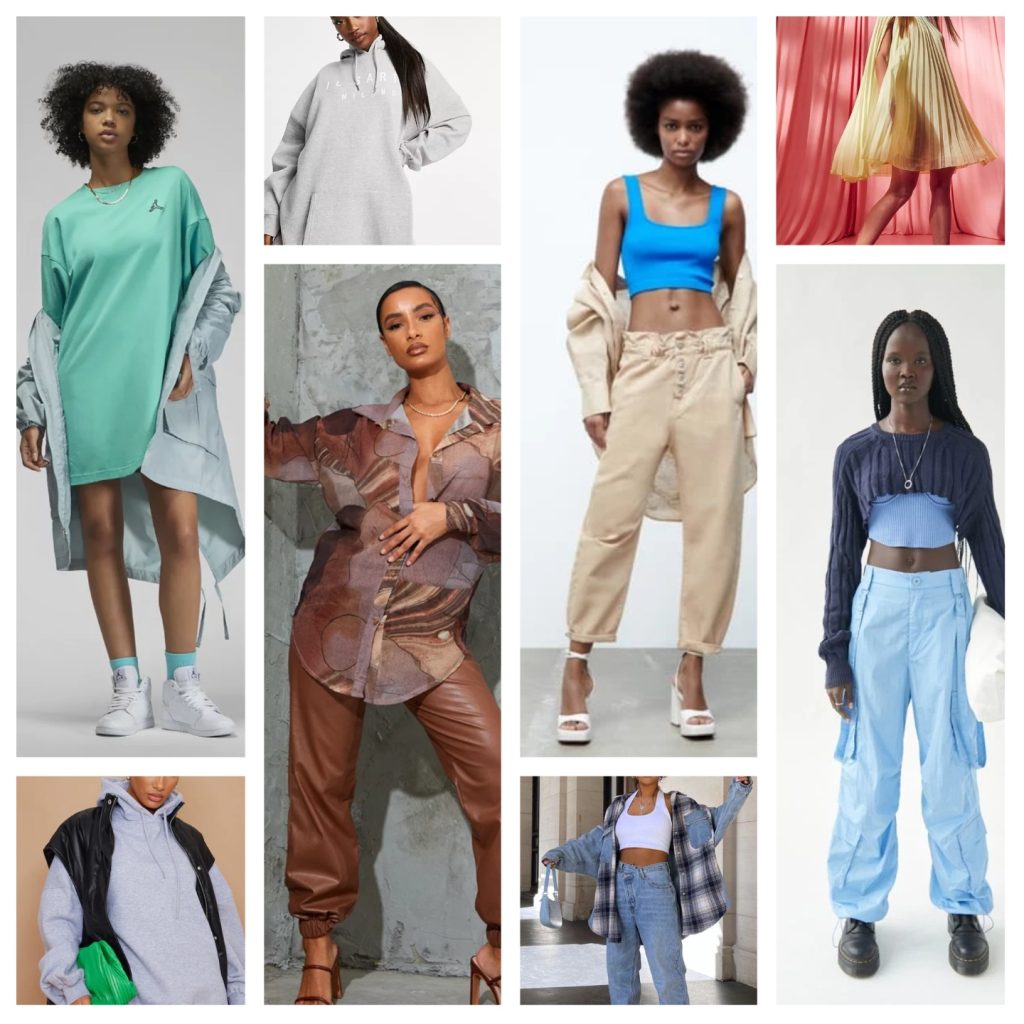 7: Tassels & Fringe: Fringe and tassels are no longer just for the dance floor; you can now find these gorgeous fabrics connected to a variety of apparel and accessories. Everything in fashion, including handbags, jewelry, dresses, heels, tops, and bottoms. As we observe new methods that are incorporated into the fashion industry every year, they will be created in more inventive ways.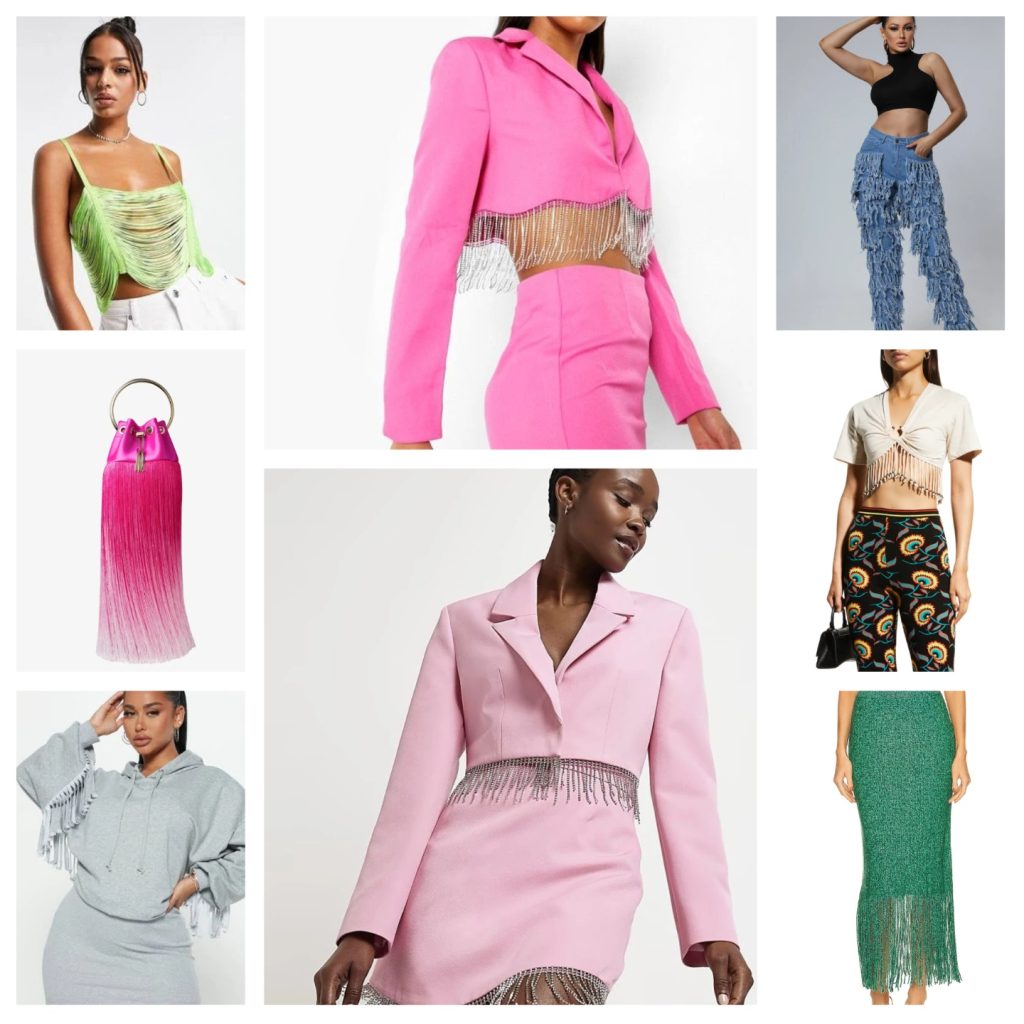 8: DIY/Handmade Look: Many people are starting to like homemade/ DIY looks. They are mostly styles that are unique from regular fashion such as turning socks/shirts and other fabrics into dresses, purse/bags into hats, and other materials forming a stylish design the average person won't have.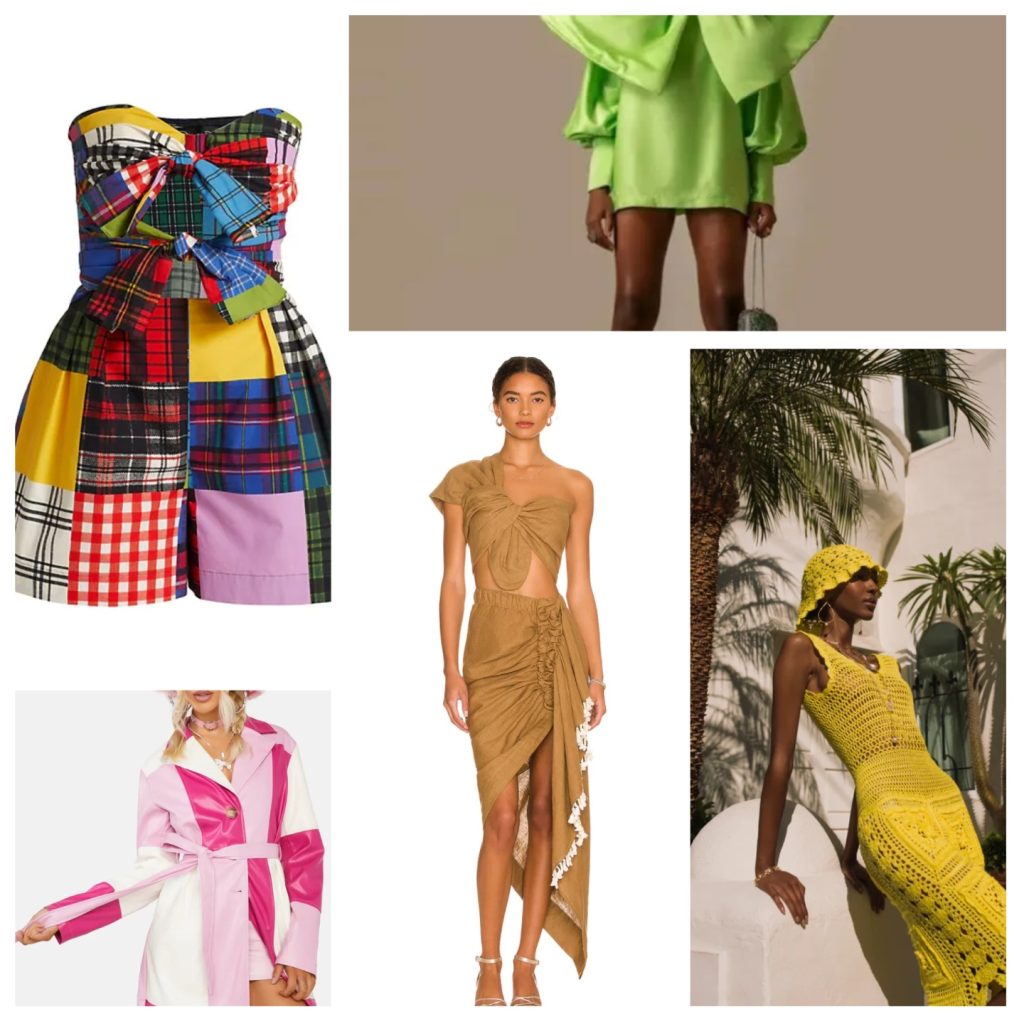 Males 2023 Fashion Trends
1: Multi-pockets: Are you sick of misplacing your personal belongings or not having enough space? Multi-pockets have been gradually returning to fashion. With these large multi-pockets on pants, sweatshirts, jackets, hoodies, and other clothes, you could organize your things or simply look stylish..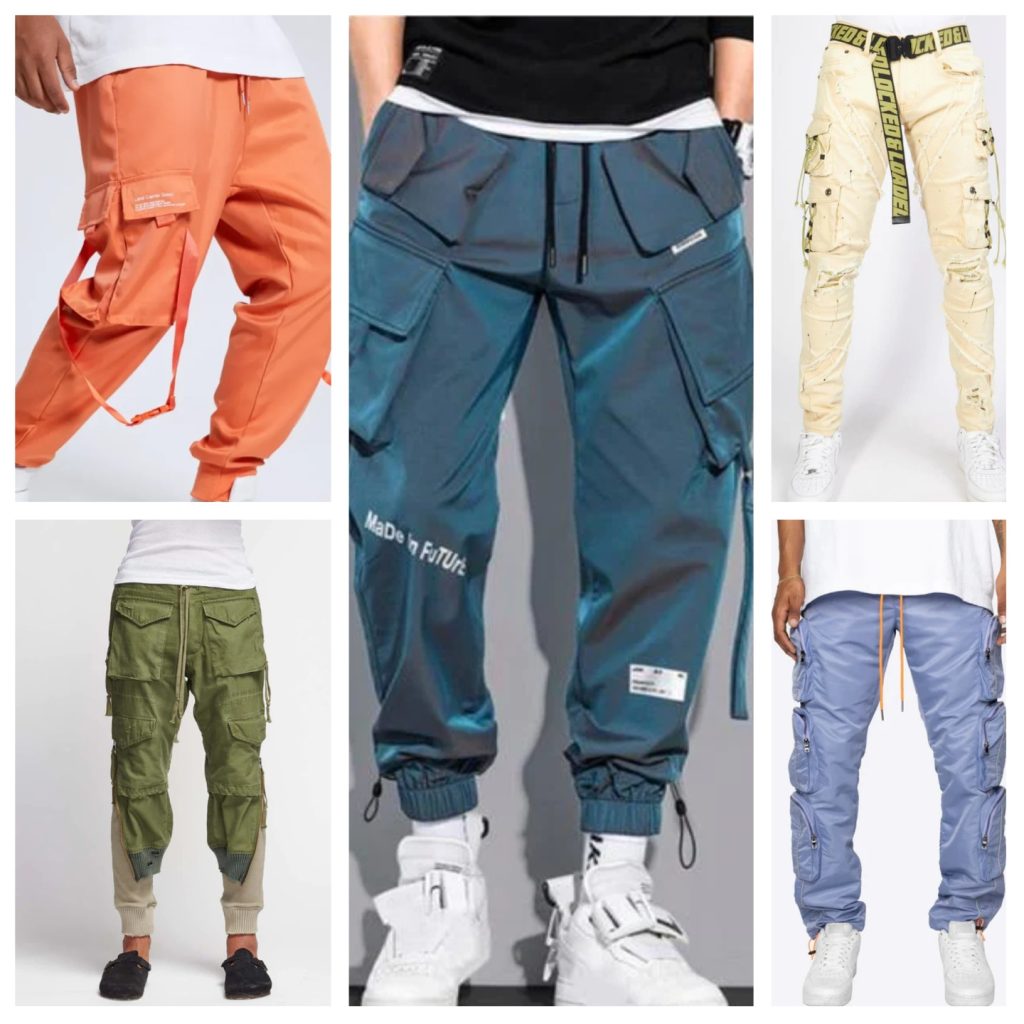 2: Boxy Bombers: These have been around all year, and they won't disappear any time soon. Even in the well-known warm locations, people have noticed that as many cities grow colder over the course of the year, "Boxy Bombers," which are slightly less thick winter coats, are worn by more and more people. To suit your style, they are available in a variety of fabrics and textures, including silk, leather, suede, denim, fur, wool, and satin.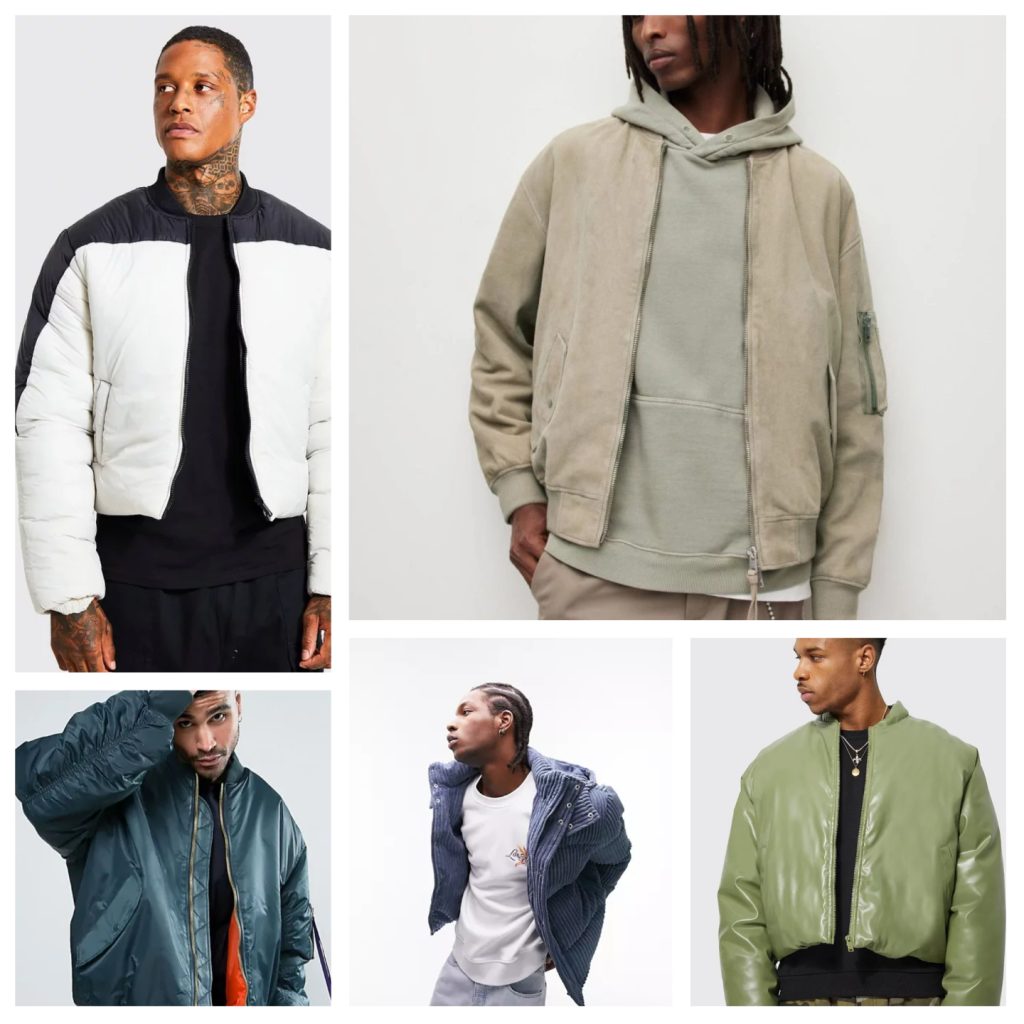 3: Chunky chains/Pearls: Since we have been exposed to large chains like Cuban links for so long, they have essentially become a conventional trend in the fashion business. Male jewelry is now dominated by chunky chains, stacked pieces, and most recently, pearls. These trends have been set by a number of artists and other celebrities, including A$AP Rocky, Pharrell Williams, Jaden Smith, the Jonas Brothers, Usher, Billy Porter, Harry Edward Styles, Shawn Mendes, and others, and they are soon to be found in everyone's jewelry collection.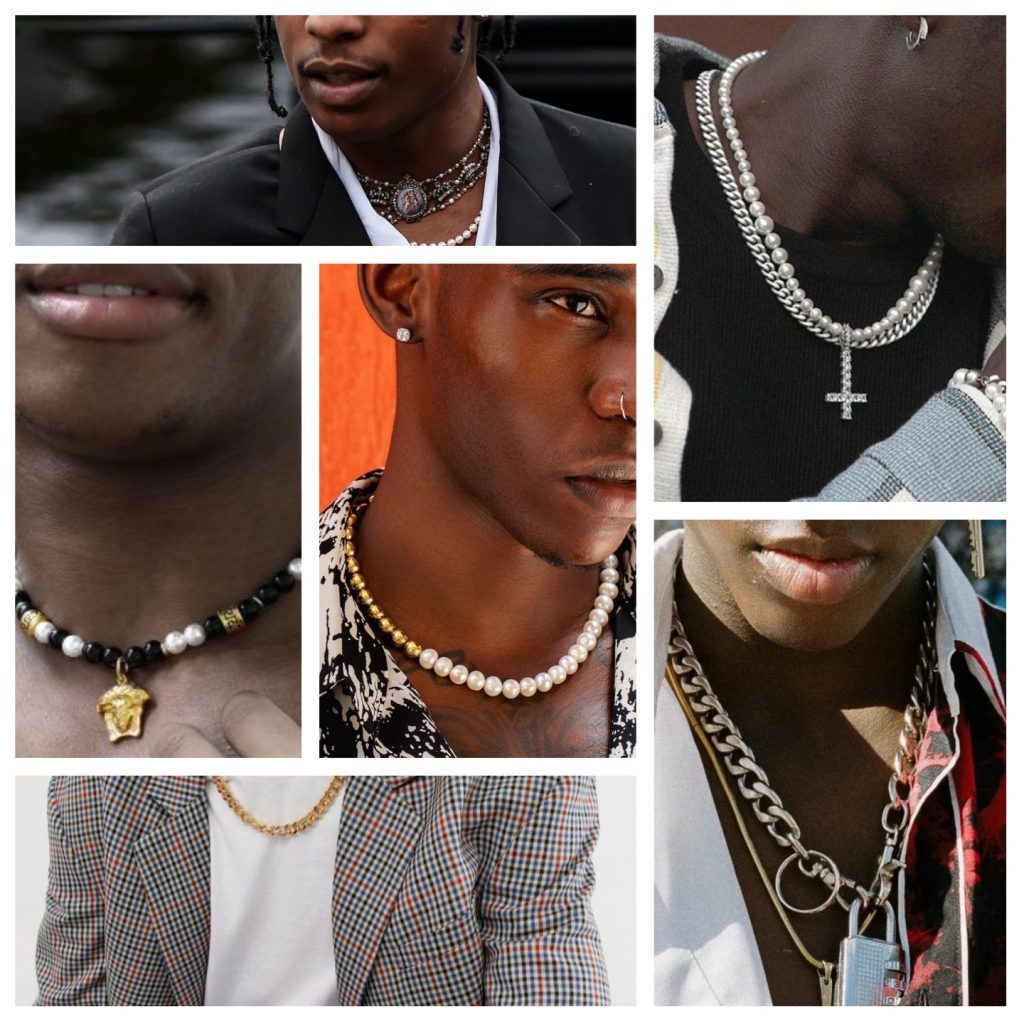 4: Short Shorts: For you, how short is too short? Because you can expect to see lots of legs and thighs during the forthcoming summer. Short shorts are growing more and more popular and will soon be found in many male summer collections. These above-knee lengths to extremely short shorts will be seen on everything from swim trunks to jerseys, sweats, athletics, and every other outfit.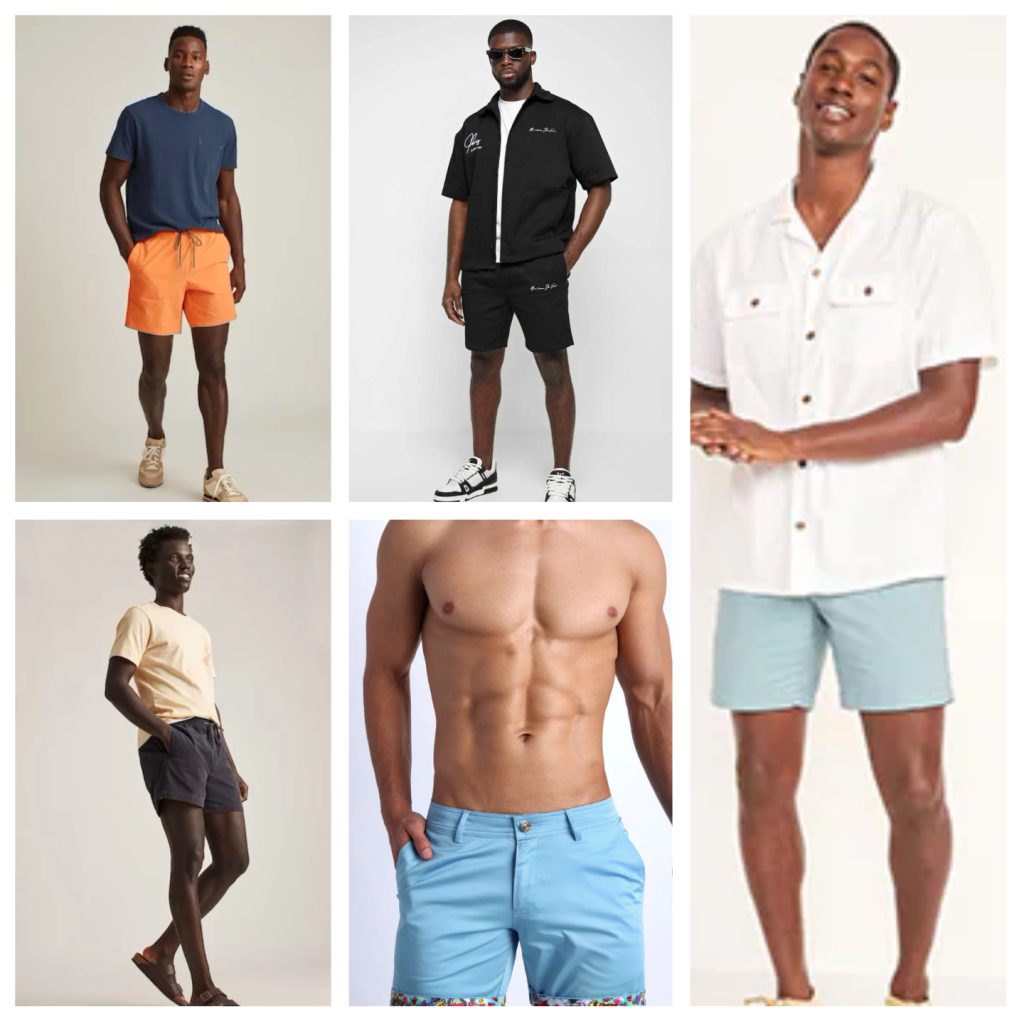 5: Stitched: Stitched won't just be a 3D design put on your caps, hoodies, and other apparel any longer. These days, they can be found in shirts, jeans, and other clothing. You'll likely see fully embroidered styles of stitched garments that have a see-through design and resemble knitwear. or incorporated into fresher, more imaginative styles and textures like art graphics with a bold print.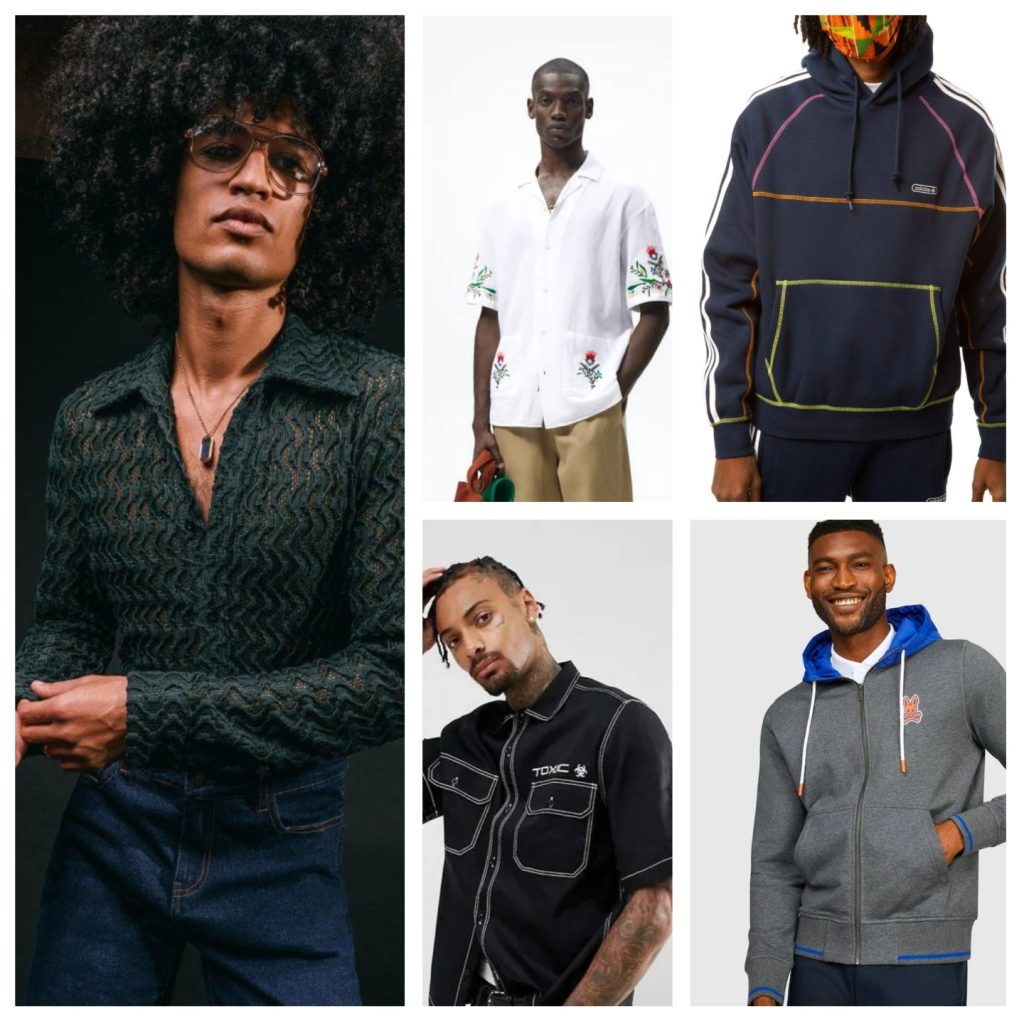 6: Plies/Trench: Trench and plies jackets are dominating the fall and winter 2023 trends, much like the Boxy Bombers is doing Despite the fact that trench coats have been around for a while, they haven't been a major fashion trend in a while. Along with its customary nude colors, these models will feature new and inventive designs and materials. Regarding the plies, a variety of new garments with plies in various hues and patterns can be expected.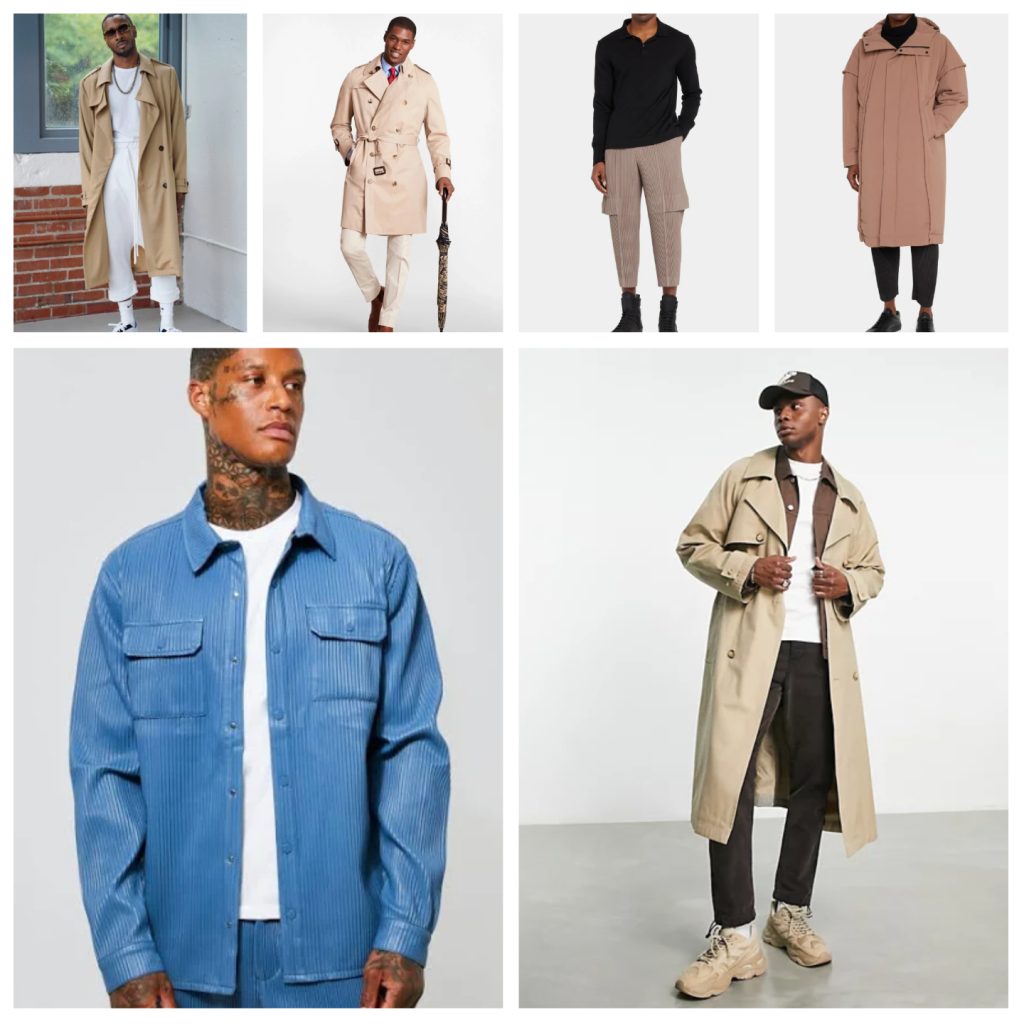 7: Transparent/Mesh Tops: This is excellent news for women who are single, whereas it's not so great for couples. Transparent clothing has long been a staple of women's wardrobes, and guess what? It's now quietly making its way into menswear as well. The males are prepared to display more abs, going from partially transparent to totally see-through. This fashion trend is ideal for those men who would like to stand out, whether you want to let the cool breeze hit you more this summer or just want to show off your great figure.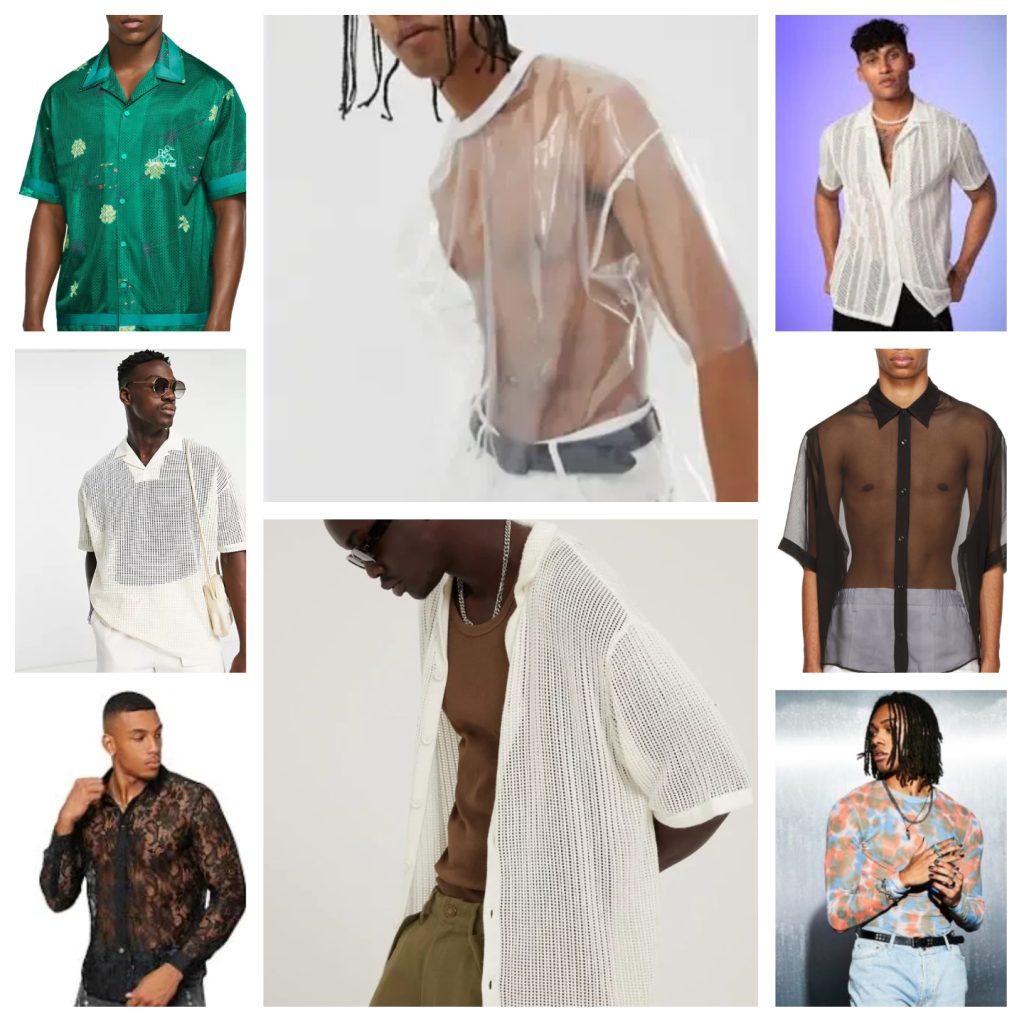 8: Knits & Crochets: As I've said before, consumers are looking for more comfortable, lightweight apparel. Recently, shirts, hoodies, jeans, and even accessories have been knitted or crocheted using yarns, fibers, threads, spandex, woven, filament, cotton, and other materials. Even superstars like Michael B. Jordan, David Beckham, and others have recently been spotted wearing one, irrespective of the fact that this style has been present in women's designs for some time.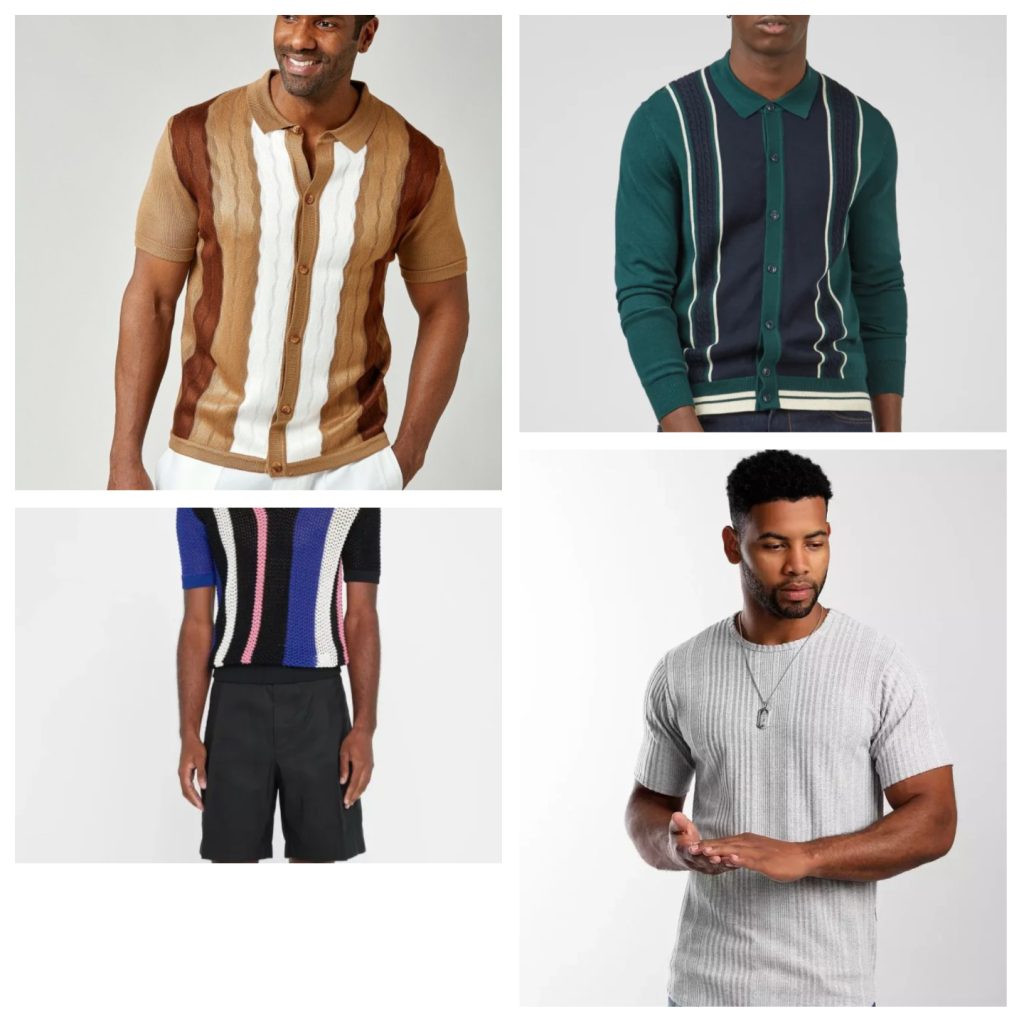 2023 Fashion Colors Trends (Both Males/Females)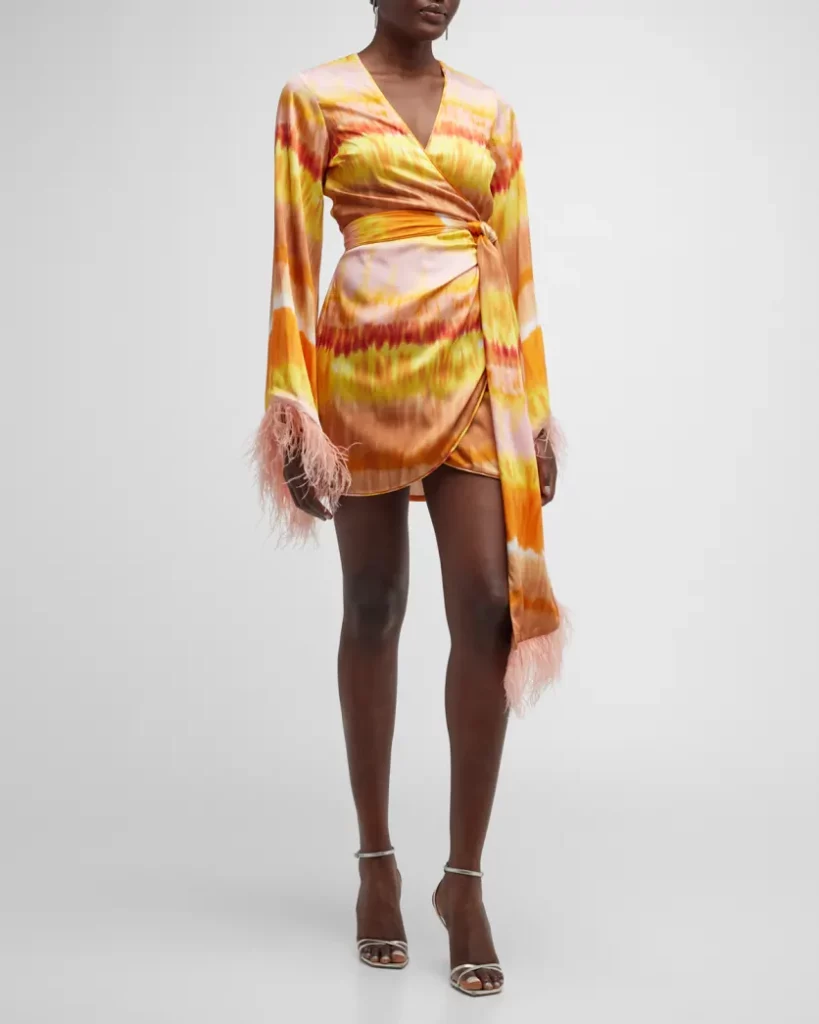 Be sure to follow @hiphopuntapped for The Latest Hip Hop News, NFT News, Entertainment, Fashion, Concerts & Sports.