Jim Jones and Maino teamed together as the "Lobby Boyz", a new rap group that was first introduced in September 2021. The Lobby Boyz are from both Harlem and Brooklyn. This duo and name come from their teenage days in New York Project building lobbies and since maintaining their humble ways while at the same time staying rooted to where they are from. The excitement for their full-length album is already building thanks to their first two previously released singles, "Lobby Boyz Anthem" and "No Bobby V. (Feat. Fabolous)"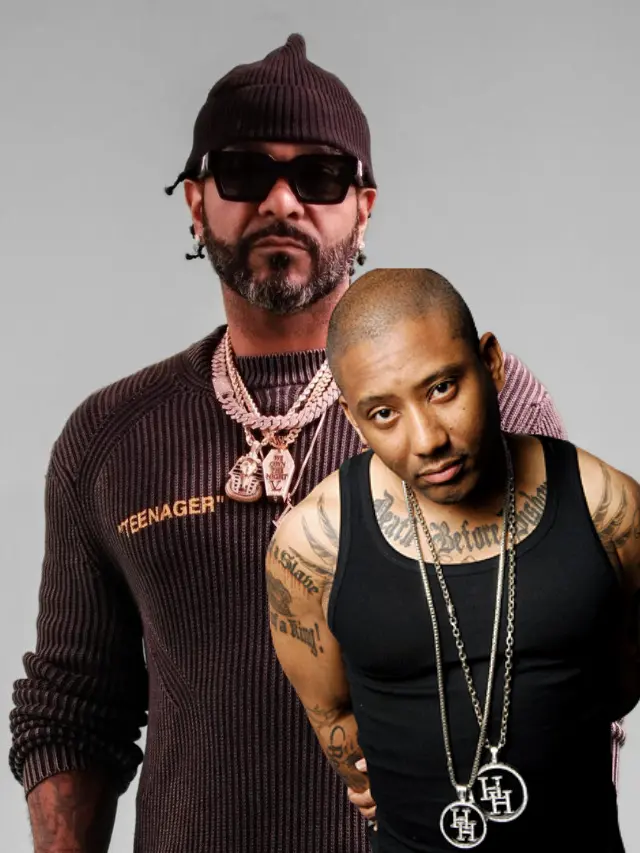 New Single Out Now
"NO BOBBY V"@TheLobbyBoyz
Ft @myfabolouslife
Video Link: https://t.co/oTFSng5rZa pic.twitter.com/8LJ1v16IWf

— JERMAINE (@mainohustlehard) May 7, 2022
Jim Jones and Maino have successfully made their Lobby Boyz collaboration official, releasing the self-titled record, which was originally scheduled to be released toward the end of last year. The rap group announced their upcoming self-titled album on their shared Instagram page on Tuesday, May 17th, 2022. The Lobby Boyz have confirmed that the long-awaited album will be released on May 27.
The Lobby Boyz revealed the cover art, which features black-and-white profiles of Jones and Maino with a transparent merge above a flipped upside-down New York City skyline, on its social media page. They also disclosed that the album will be available for streaming. Jim Jones had also revealed that the album's lead single called "Slide" will be released along with the album on the same day. Jim Jones used his official Instagram account to promote the song "Slide," which features Fivio Foreign, as well as provide behind-the-scenes clips from the video recording session.
NEW LOBBY BOYZ ALBUM MAY 27th
Placed 2 joints on here 💯💯🫶🏽 pic.twitter.com/tGKHGkaeP0

— 💎SARAH J (@SJmanager) May 3, 2022
The collaboration between both the Harlem native and Brooklyn's own is expected to "bring together all the heavy hitters currently in the rap game" and therefore will "highlight the dynamic sounds New York City is known for." Benny The Butcher, Young M.A, Fivio Foreign, and Fabolous are among the Lobby Boyz's features, but it's unknown whether or when more will be unveiled.
May 27th It's #LobbyBoyzSeason
PreSave Link: https://t.co/tP5N0U3XbE
We ain't playing no games. @ONErpm pic.twitter.com/N2XU02GW3V

— JERMAINE (@mainohustlehard) May 18, 2022
Be sure to follow @hiphopuntapped for Hip Hop News , Entertainment , Fashion , & Sports.