The New Orleans rapper has released the tracks 'Big Lyfe' and 'Wizdom' in recent weeks, and yet they have failed to reach charts unlike many of his other singles.
Kevin Gates had an unexpected hit this year though with "Thinking With My Dick," a Juicy J-featuring 2013 single that took the world by storm on TikTok this year. It also was charted No. 37 on the Billboard Hot 100.
This is not the first occasion Gates has gone viral on TikTok. "Big Gangsta" and "Me Too" both influenced the high ranking on the app.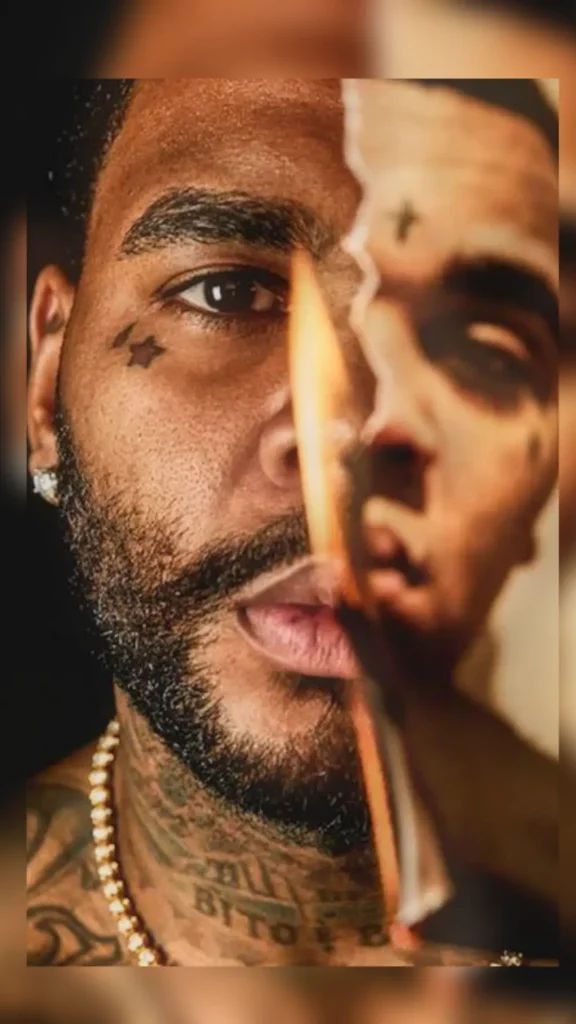 He's back today May 16, 2022, with his third single, 'Bad For Me,' and this is more in the tone with the wards winning artist.
The new track "Bad For Me" recreates the story of a relationship with a drug dealer's daughter, which he previously explored in songs such as "Plug Daughter" and "Plug Daughter 2."
Kevin Gates discusses the advantages and disadvantages of his ride-or-die chick and how they pertain to the streets.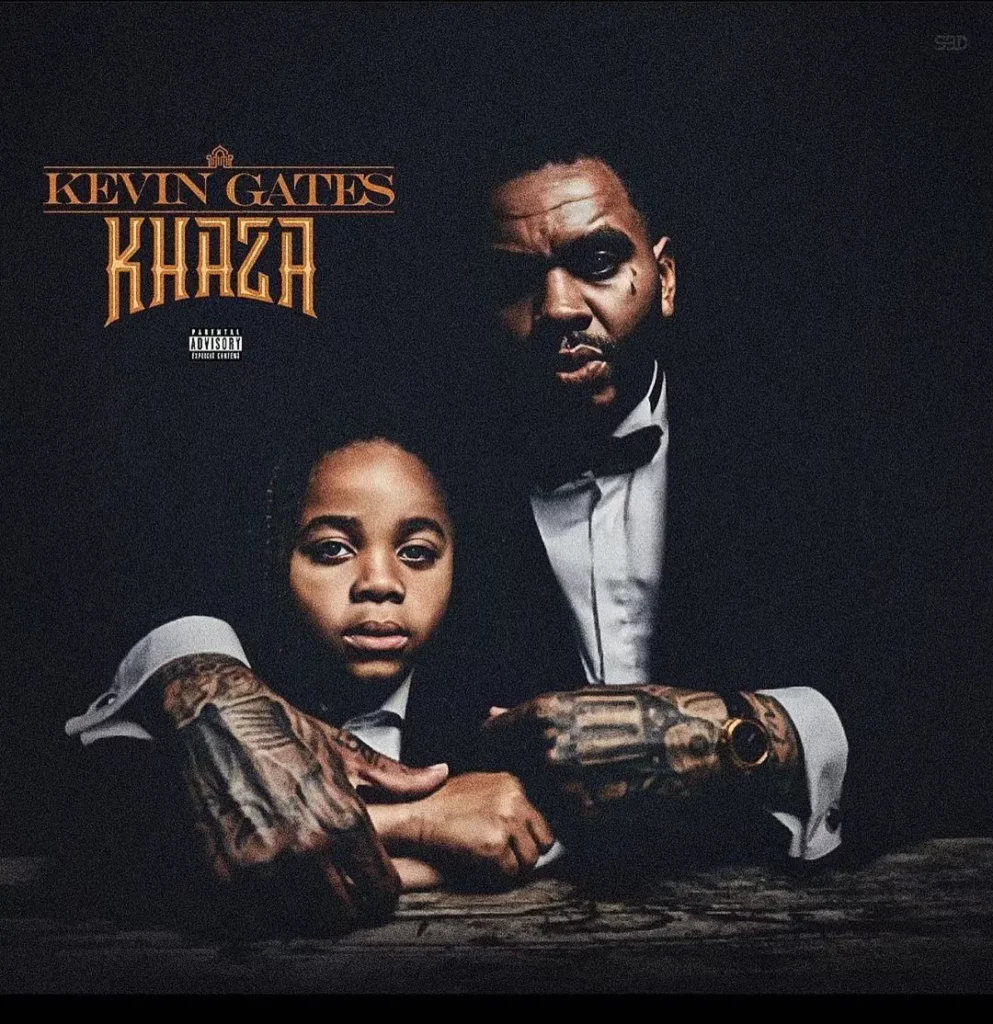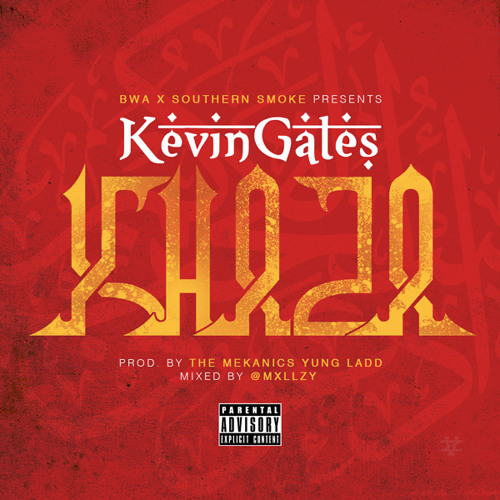 The new releases "secrets" & "Kepper" are expected to be on Kevin Gates's new upcoming album titled "Khaza" which is set to be released on June 17, 2022.
My new album #Khaza is finally droppin June 17th. Pre-order now and stream my new song #BadForMehttps://t.co/HgAFkDN3ib pic.twitter.com/6amtNIjevQ

— Kevin Gates (@iamkevingates) May 16, 2022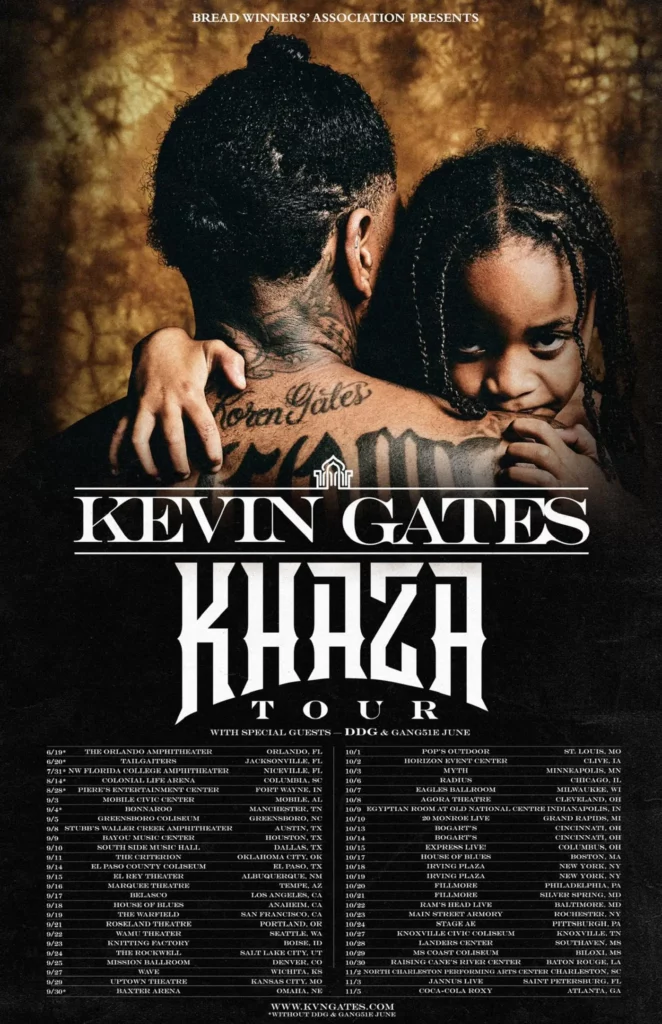 Kevin gates will begin his upcoming "Khaza" tour in North America, which is expected to begin on June 19, 2022, in Orlando, Florida. Which includes a performance at the Bonnaroo Music & Arts Festival as well as coast-to-coast concerts in big cities such as Los Angeles, New York, Atlanta, and a homecoming gig in Baton Rouge, LA. There will also be special guest appearances from DDG and GANG51E JUNE.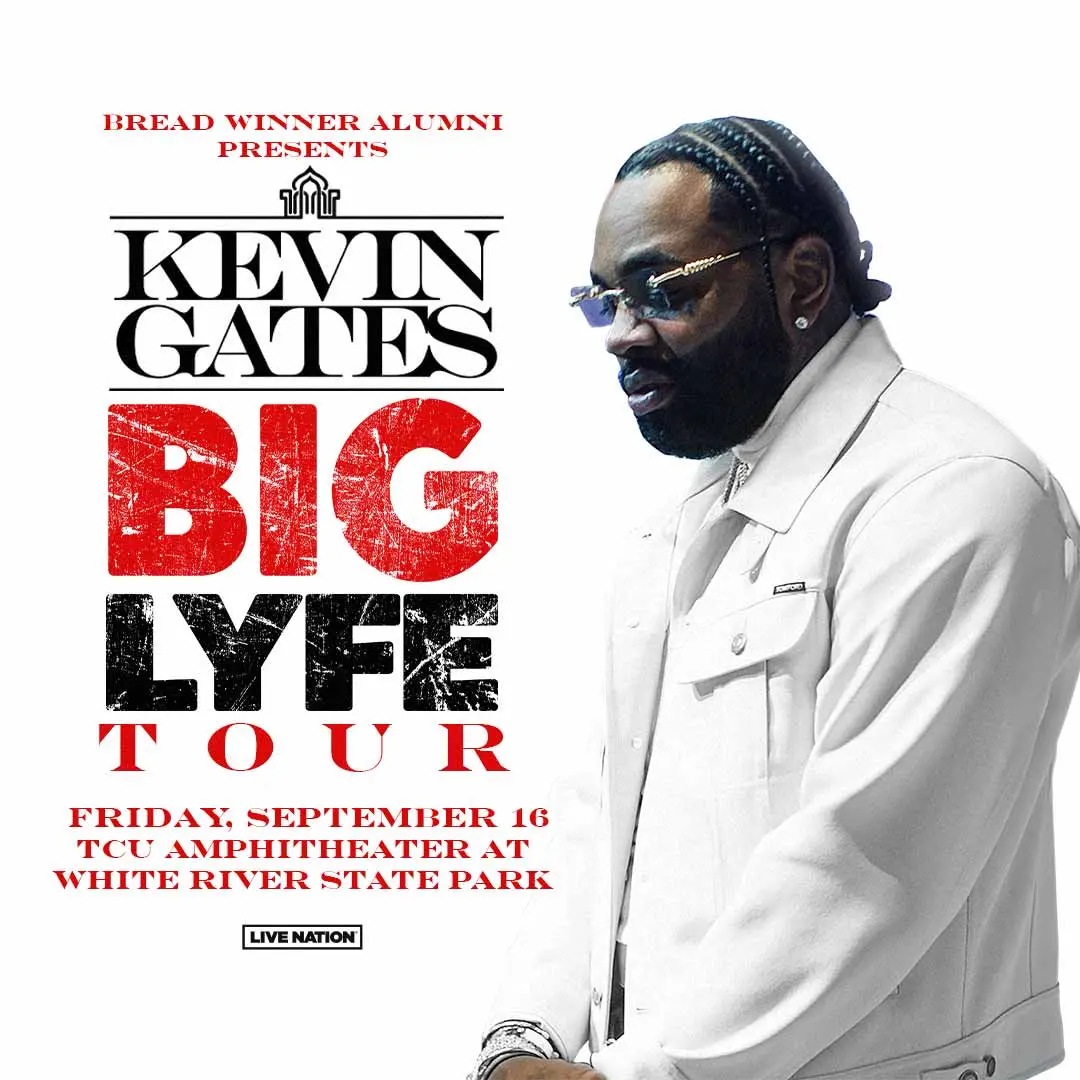 Gates also will begin on a 33-city "Khaza 2022 Tour" in North America, starting on August 18, 2022. Here are the tour dates and cites below.
Kevin Gates Khaza 2022 tour dates:
August 18 – Dallas, TX – The Pavilion at Toyota Music Factory
August 19 – Houston, TX – 713 Music Hall
August 20 – Houston, TX – 713 Music Hall
August 21 – Austin, TX – Moody Amphitheater at Waterloo Park
August 23 – Oklahoma City, OK – Paycom Center
August 25 – Albuquerque, NM – Tingley Coliseum
August 26 – Phoenix, AZ – Arizona Federal Theatre
August 27 – Riverside, CA – Riverside Municipal Auditorium
August 29 – Sacramento, CA – Sacramento Memorial Auditorium
August 31 – Seattle, WA – WaMu Theater
September 1 – Boise, ID – Revolution Concert House and Event Center
September 2 – Salt Lake City, UT – The Complex
September 6 – Omaha, NE – Baxter Arena
September 8 – Kansas City, MO – Azura Amphitheater
September 9 – Minneapolis, MN – The Armory
September 10 – Milwaukee, WI – The Eagles Ballroom
September 13 – Chicago, IL – The Riviera Theatre
September 14 – St. Louis, MO – Pop's Outdoors

September 15 – Detroit, MI – Michigan Lottery Amphitheater at Freedom Hill
September 16 – Indianapolis, IN – TCU Amphitheater at White River State Park
September 17 – Newport, KY – PromoWest Pavilion at Ovation
September 20 – Cleveland, OH – Jacobs Pavilion at Nautica
September 25 – Boston, MA – MGM Music Hall at Fenway
September 27 – Washington, DC – Echostage
September 29 – Charleston, SC – North Charleston Coliseum & Performing Arts Center
September 30 – Nashville, TN – Nashville Municipal Auditorium
October 1 – Atlanta, GA – Lakewood Amphitheatre
October 6 – Charlotte, NC – Bojangles Coliseum
October 7 – Birmingham, AL – Birmingham Jefferson Convention Complex
October 8 – New Orleans, LA – UNO Lakefront Arena
October 12 – Shreveport, LA – Shreveport Municipal Auditorium
October 13 – Little Rock, AR – Simmons Bank Arena
October 14 – Pensacola, FL – Pensacola Bay Center
Be sure to follow @hiphopuntapped for the Latest Hip Hop News , Entertainment , Fashion , & Sports.