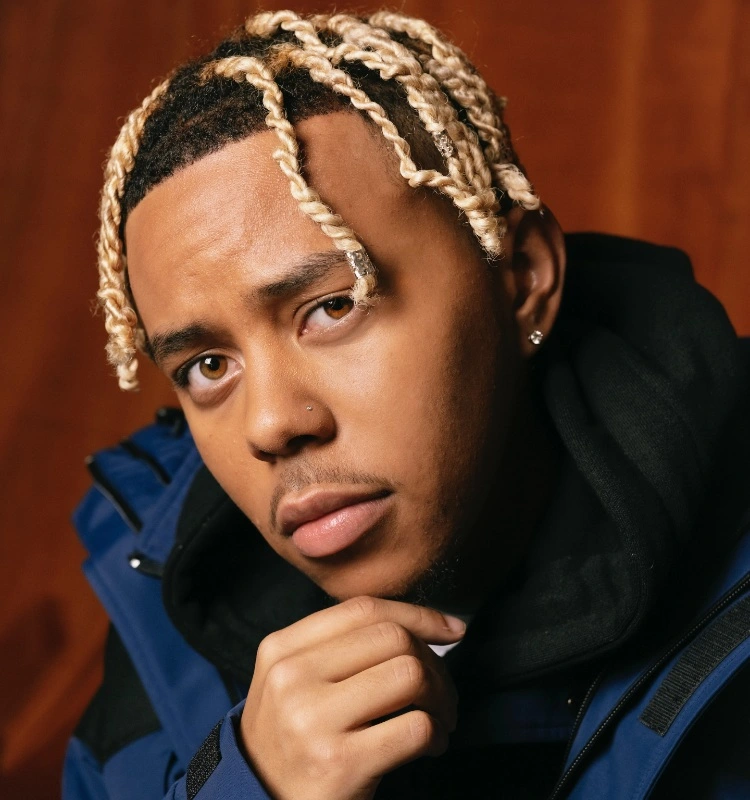 Although Cordae the Maryland-raised rapper will be on the road for his upcoming From A Bird's Eye View Tour, in support of his album From A Bird's Eye View. Which was published on January 14, 2022, by Atlantic Records and Art@War. He might be looking for a drastic shift in his life soon after. Cordae suggested embarking on a month-long retreat to a monastery and living with monks in a profile with British GQ released on Monday, January 31.
"We've got one life to live man, I gotta make the most out of this and take the brain to different levels that I never did before," he said
On Thursday (February 3), the 24-year-old Cordae, will kick off his From A Bird's Eye View Tour in Dallas. On January 14, Cordae released his sophomore album of the same name, which charted at No. 13 on the Billboard 200.
.@iamntyrell speaks to the ascendant rapper @cordae.https://t.co/BtPi9LdUJy

— British GQ (@BritishGQ) February 1, 2022
Cordae has grown into an influential top hip-hop artist at the age of 24 by utilizing both his environment and the generation to which he grew up. Maryland has produced some of the top hip hop's unique and distinct artists. with Rico Nasty, IDK, Oddisee, and so on. Beyond rap, Maryland's preservation of Washington-centric Go-Go music throughout the greater DMV area is noteworthy.
"You weren't hearing just rap music at the parties we grew up going to. It was straight Go-go music, straight live bands. I can't think of too many other places, maybe besides New Orleans, where everyone is playing their own sub-genres of music that isn't like a super worldwide phenomenon like rap." he then continues to say during the GQ interview "Seeing Rico Nasty and Brent Faiyaz doing their own thing let me know that I can do my own thing, create my own lane."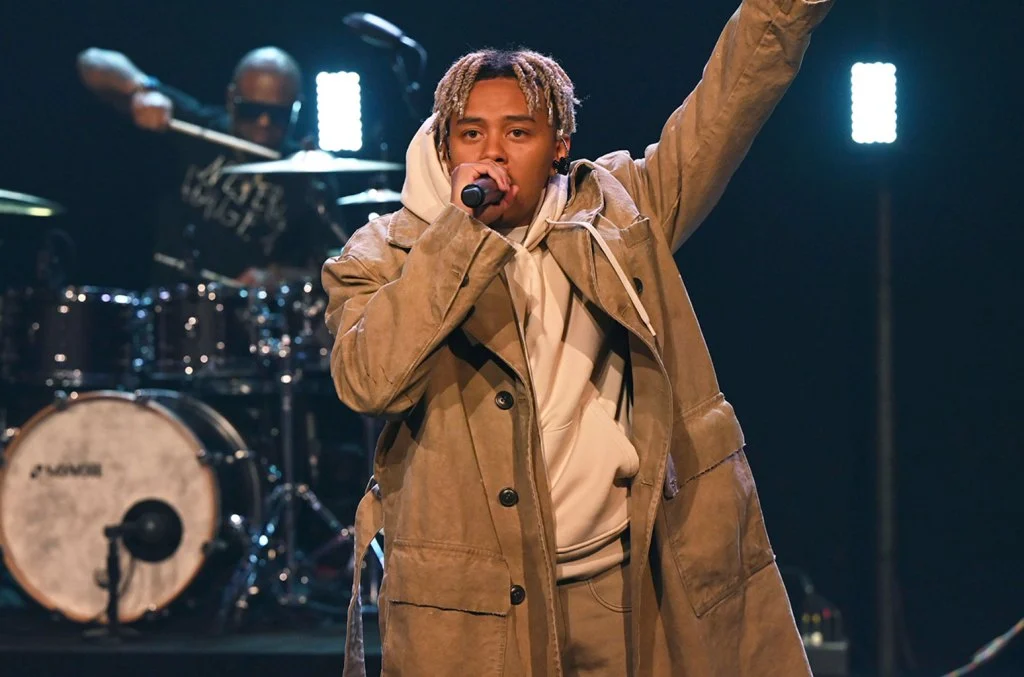 It's a balance. Don't be a dumbass for the sake of being a black sheep. But don't be a slave to cancel culture. I mean this is people's livelihood, they are trying to get their money up, people don't wanna fuck up or burn bridges. But it's the polar opposite of what an artist is meant to be, we're meant to be free and as spontaneous as possible." he continued to say.
As of 2022, Cordae describes himself as a free thinker who handles philosophical ideas and larger themes of questions with a capacity for assimilation. "I think society as a whole, the average human being is a sheep. Somebody may like or love an album or may agree with an opinion that somebody says, but they'll go on Twitter and see somebody sh*ttin' on that person's opinion and they'll change their mind. We're in this era of groupthink, nobody wants to think for themselves. People get their morals, what they believe is right or wrong and their boundaries from what is a popular opinion on social media" he said. Then continue to voice his opinion about social media cancel culture and criticized the entertainment enterprise for their narrative displays of pro-Blackness.
The DMV resident Cordae acknowledges that painful situations lead to his improvement, and he's eager for the challenge of taking a vow of silence and living with monks to learn about their tranquil way of life without the use of technology or contact with the outside world.
Cordae once rapped on The Lost Boy's "Bad Idea" stating "I live by faith n-gga, instead of fear".
His new journey to be in a serene place with monks comes from the idea of having balance in his life and career. From taking little breaks and pacing his way unlike other artists in his league. "We've got one life to live man, I gotta make the most out of this and take the brain to different levels that I never did before…. I don't wanna be too poppy too early. A month after The Lost Boy dropped, I had a bunch of mainstream pop feature offers. I didn't wanna burn out too quickly."
Cordae also recently dropped "Chronicles" featuring Lil Durk and H.E.R. which Premiered on January 19, 2022, "Today" featuring Gunna Official Music Video, and Parables Remix featuring Eminem both Premiered on January 14, 2022.
Cordae confirms the debut and formation of his own record label, Hi-Level Productions, via social media." I Know What It Takes to Make Artists Legendary" says Cordae. He describes the label as "a family, way of life, and Record Label, 100% owned by Cordae."
He will also be featuring in Colors new video via Youtube, which Premieres on February 3, 2022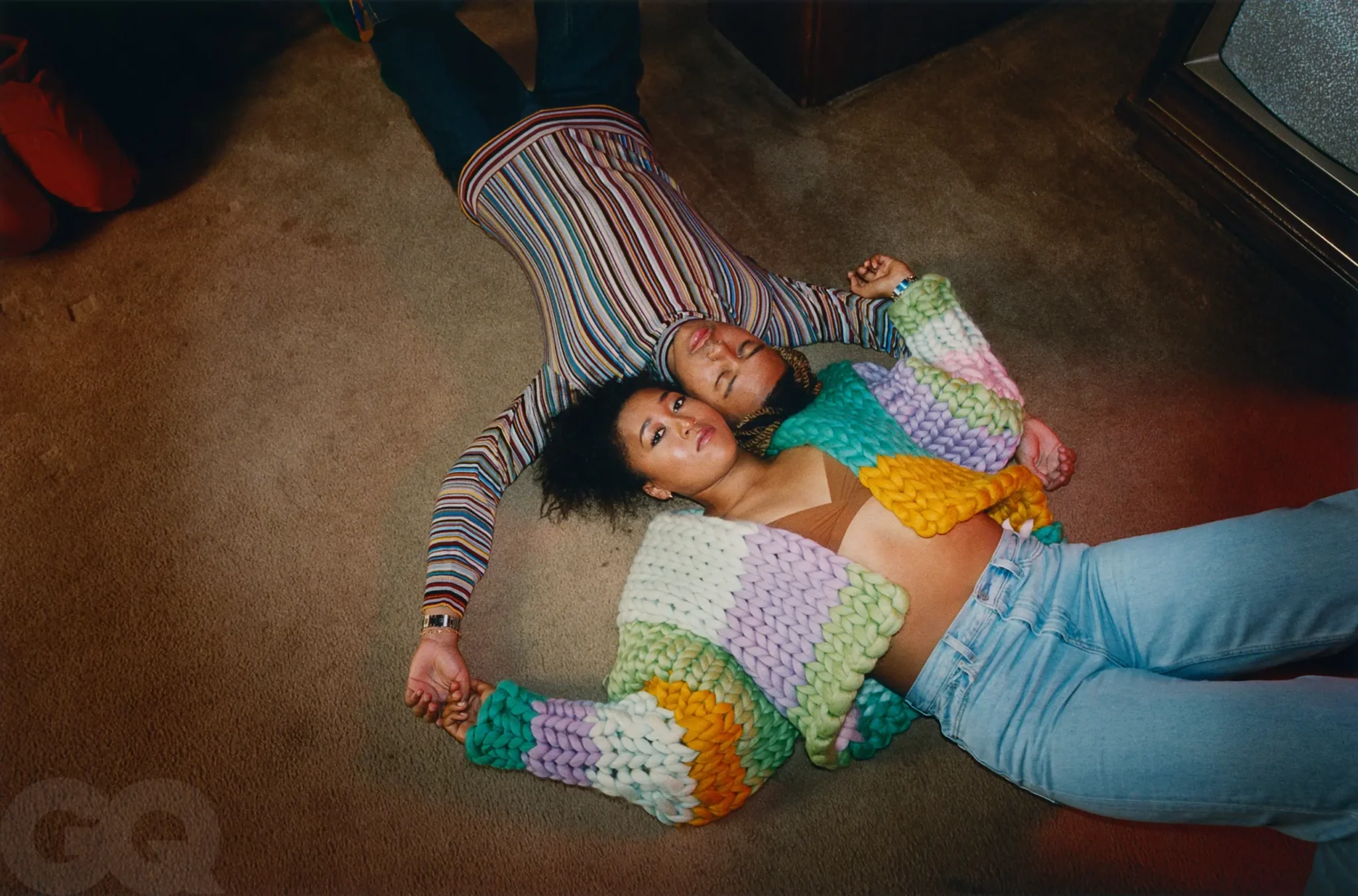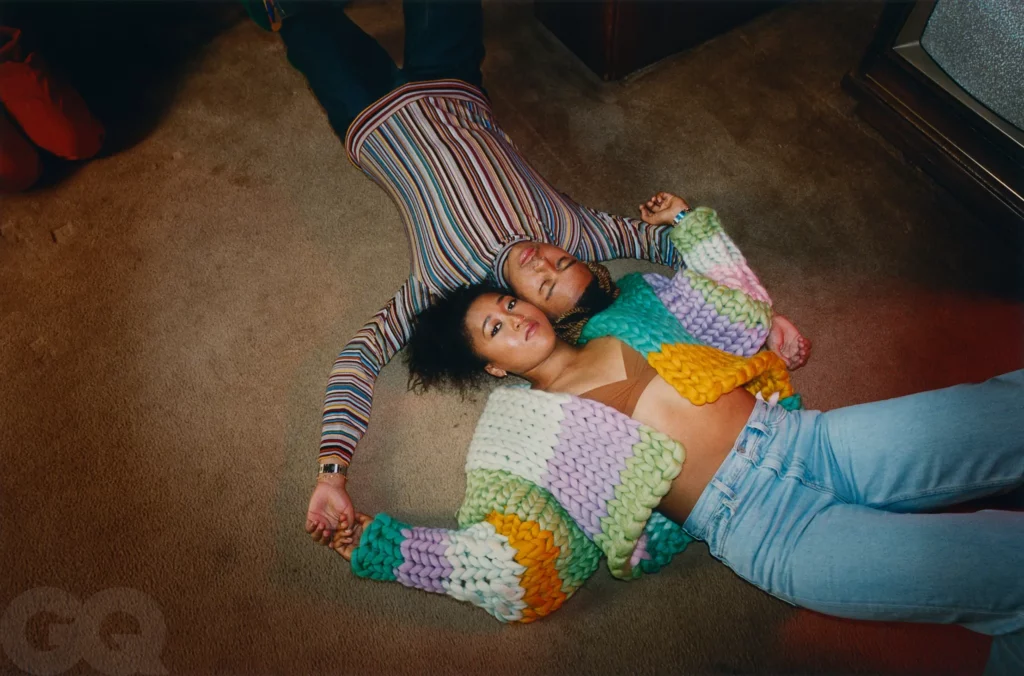 What is Cordae's real name?: Cordae real name is Cordae Amari Dunston (formerly known as YBN Cordae and Entendre)
How old is Cordae?: Cordae is 24 years old as of 2022 and was born on August 26, 1997
What is Cordae's Networth?: Cordae's Networth is estimated to be over $2 million.
What is Cordae's zodiac sign?: Cordae's zodiac sign is Virgo born on August 26, 1997
What is Cordae's Instagram?: Cordae's Instagram is Cordae' (@cordae)
What is Cordae's Twitter ?: Cordae's Twitter is From a Birds Eye View (@cordae)
When was Cordae born?: Cordae was born on August 26, 1997, he is an —
Who is Cordae signed to?: Cordae is signed to Atlantic Records, Who released From A Bird's Eye View
How did Cardae become famous? Cordae gained fame through producing remixes of popular tracks such as Eminem's "My Name Is" and "Old Niggas," a reaction to J. Cole's "1985".
What is Cordae's Height?: Cordae's height is 5'10
Where is Cordae from?: Cordae is from Raleigh, North Carolina, but was raised in Suitland, Maryland
Why did Cordae drop YBN from his name?: Cordae former name was YNB Cordae but removed the YNB, which reflect the break-up of the YBN crew, (short for Young Boss Niggas, which is an American hip-hop collective formed by Nick Simmons, who goes by the stage name YBN Nahmir.) because he didn't want to continue carrying a name that is not his. "I can't be talking to kids about ownership when we're pushing this brand that we don't even own. Obviously, it goes without saying, it ain't nothing against Nahmir and Jay." He explained
Does Cordae have kids?: Cordae currently does not have any kids
Is Cordae single?: Corda is currently dating his girlfriend Naomi Osaka and they have been together for more than two years. They both met during a Clippers game in 2019.
What are the cities for Cordae's From A Bird's Eye View Tour? Cordae's From A Bird's Eye View Tour is Thursday, February 3rd, 8 PM at the House of Blues Dallas in Dallas, TX, Friday, February 4th at 7 PM at the House of Blues Houston in Houston, TX, Saturday, February 5th, 8 pm at the Emos Austin in Austin, TX, Monday, February 7th at the House of Blues New Orleans in New Orleans, LA, and Tuesday, February 8th, 7 pm, at The Masquerade (Heaven) in Atlanta, GA
Listen to Cordae on iHeart Radio, Spotify, Apple Music, and all other streaming platforms: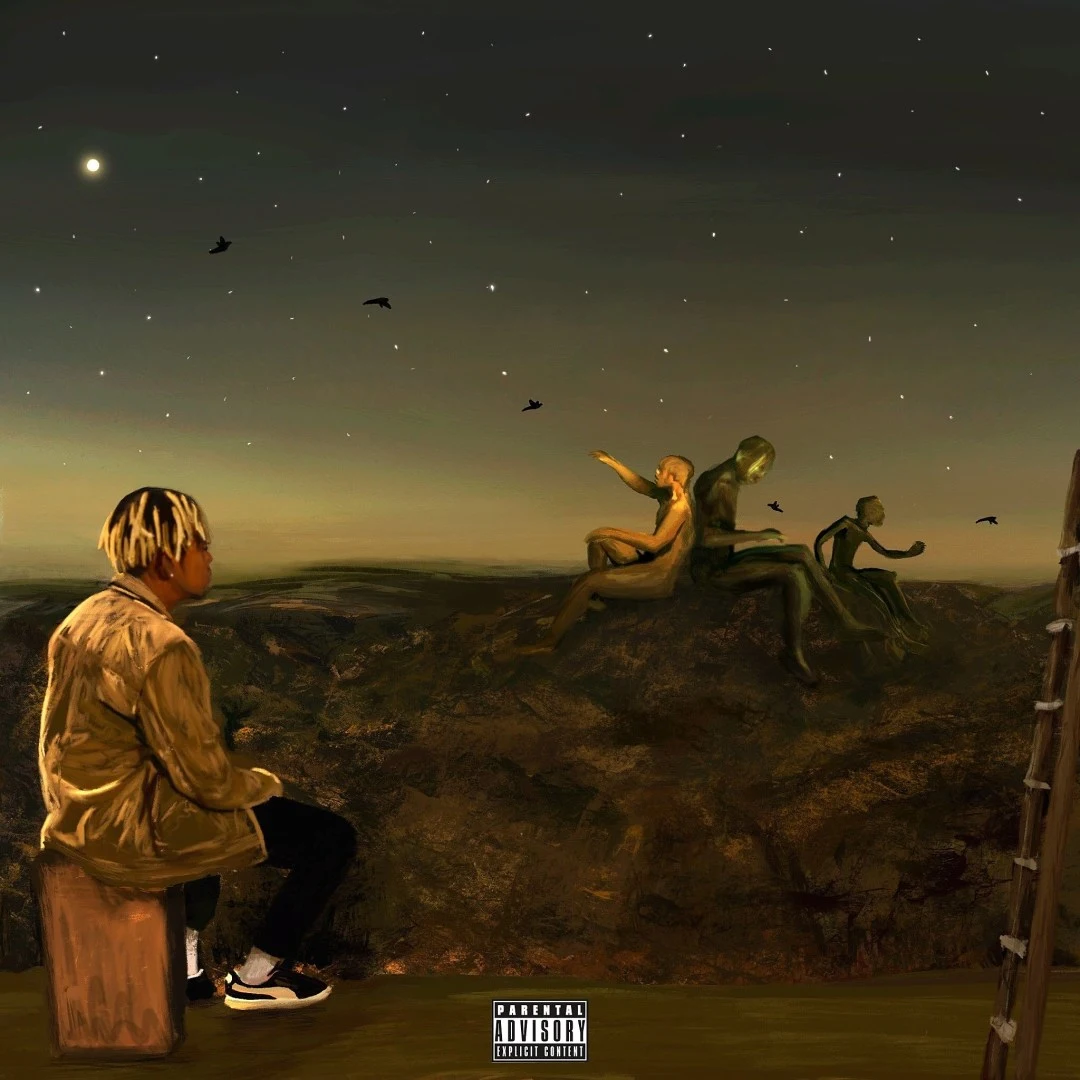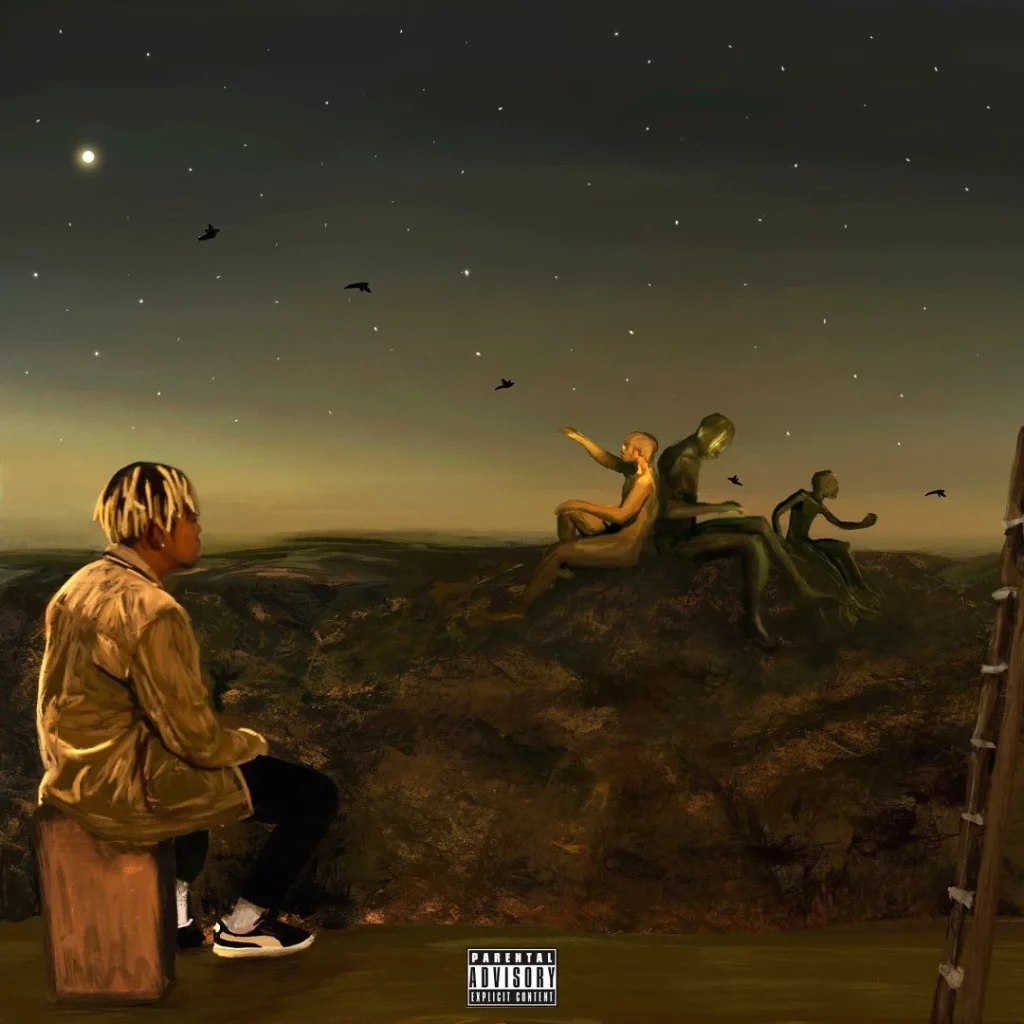 Cordae latest songs:
Be sure to follow @hiphopuntapped for the latest news in Hip Hop, Entertainment, Fashion, & Sports.