The annual Boosie Bash Music Festival, presented by Boosie Badazz, is back for another year of exciting performances and memorable experiences. Rapper Boosie Badazz from Baton Rouge is hosting a two-day festival called the Boosie Bash at the F.G. Clark Recreation Complex of Southern University. This highly anticipated event, held in Baton Rouge, Louisiana, showcases a lineup of both emerging and established artists, offering fans an unforgettable celebration of hip-hop and urban culture.
Boosie Badazz, born Torrence Hatch Jr., is a renowned rapper, singer, and actor from Baton Rouge. He has released multiple successful albums and mixtapes throughout his career, gaining a loyal fan base and critical acclaim for his honest and vivid storytelling. In addition to his music, Boosie has also ventured into acting and entrepreneurship, further solidifying his influence within the entertainment industry.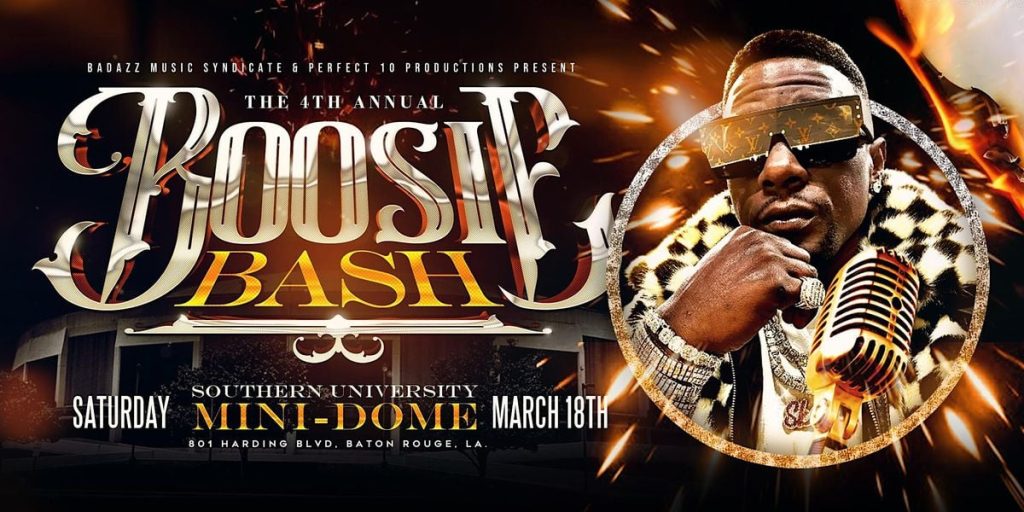 The Boosie Bash Music Festival, organized and curated by Boosie himself, aims to promote local talent and bring the community together through the power of music. The event's lineup features a mix of well-known artists and up-and-coming performers, providing a platform for these musicians to showcase their talents and connect with fans. In previous years, the festival has attracted thousands of attendees, making it a significant event within the Baton Rouge community and beyond.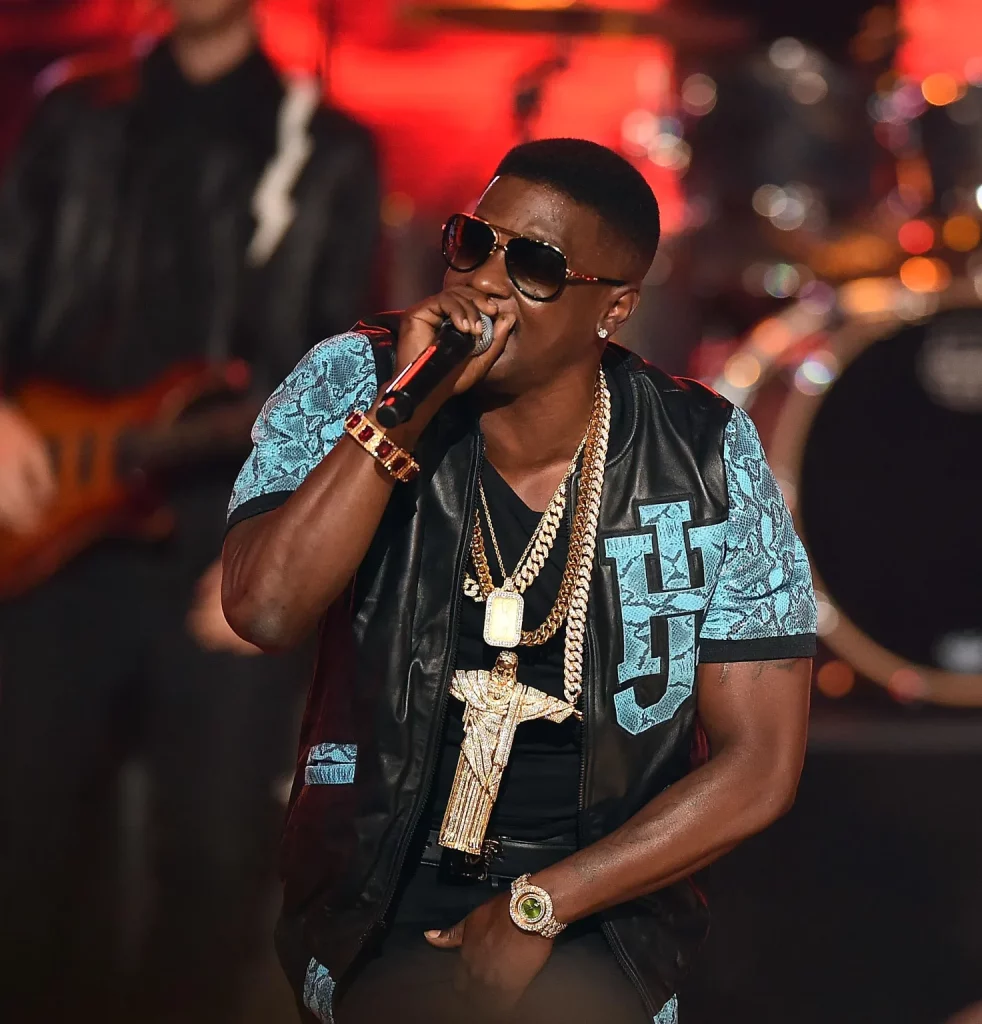 The annual Boosie Bash Music Festival is a celebration of hip-hop and urban culture, presented by Boosie Badazz, a prominent figure in the music industry. The event not only highlights Boosie's commitment to supporting emerging artists but also serves as a testament to his ongoing influence and dedication to his community. Fans can look forward to an unforgettable experience filled with memorable performances and a strong sense of unity. For more information and those seeking to get tickets you can get yours at assa and Eventbrite.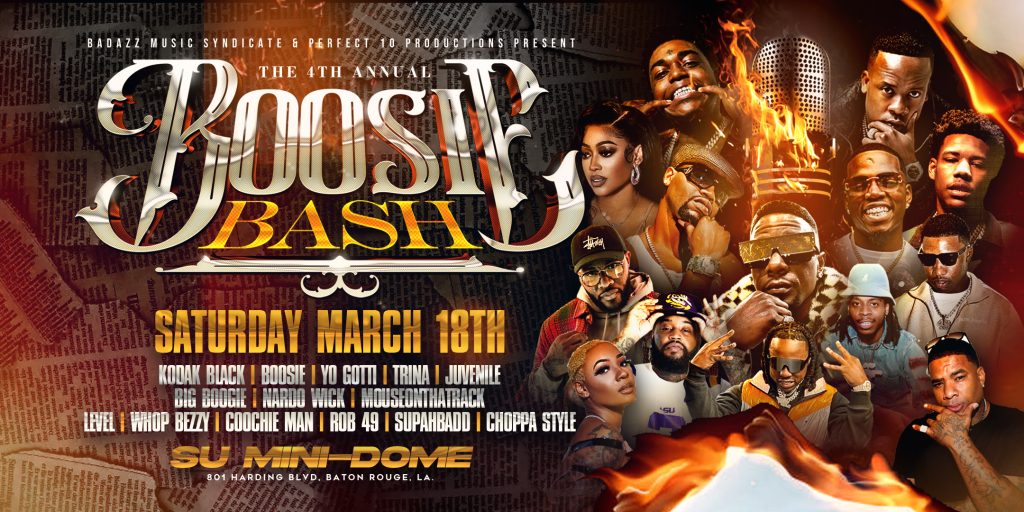 The 4th Annual BOOSIE BASH (Louisiana Hip-Hop Festival):
When: SATURDAY MARCH 18th, 2023, Doors Open At 4:00pm | Show Starts At 6:00pm
Where: The F.G. Clark Activity Center (Mini-Dome)
SOUTHERN UNIVERSITY, 801 Harding Blvd., Baton Rouge, La. 70813
Guest List:
BOOSIE BAD AZZ @mamaheliveagain2.0
KODAK BLACK @kodakblack
YO GOTTI @yogotti
NARDO WICK @nardowick
TRINA @trinarockstarr
ROB 49 @rob49up
JUVENILE @juviethegreat
BIG BOOGIE @big_boogie_music
MOUSE ON THA TRACK @mouse.datme
LEVEL @itslevelbaby
WHOP BEEZY @wncwhopbezzy__
SUPAH BADD @__supahbadd
CHOPPA STYLE @realchoppastyle
COOCHIE MAN "PERC 30" @ynjay_
Be sure to follow @hiphopuntapped for The Latest Hip Hop News, NFT News, Entertainment, Fashion, Concerts & Sports.