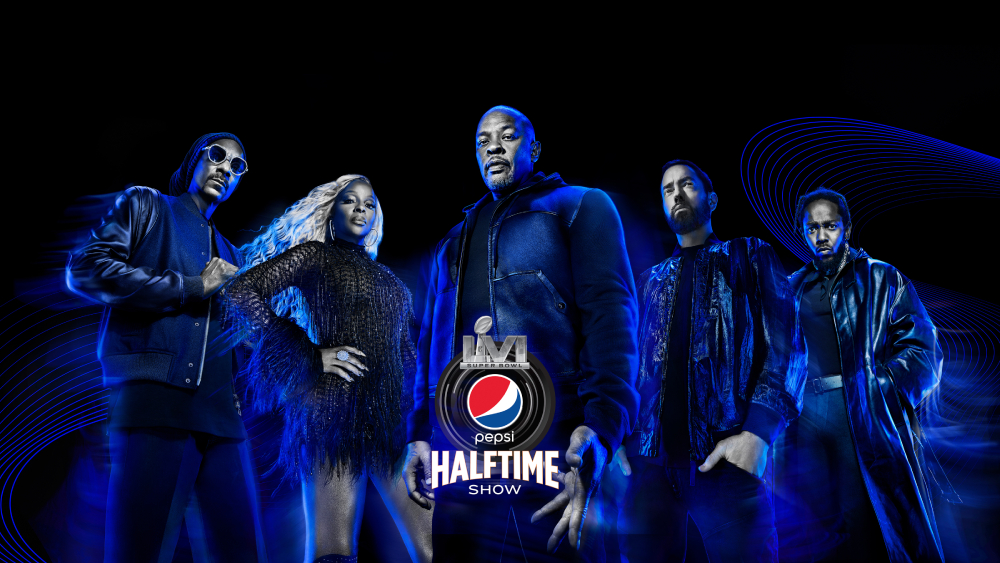 The NFL, Pepsi, and Roc Nation announced on Thursday that the five music superstars will perform at SoFi Stadium in Inglewood, California on Sunday, February 13th. And it'll be shown live on NBC and Peacock (a streaming platform). The coverage will begin at 6 p.m. ET, with the game starting at 6:30 p.m. ET. Kendrick Lamar, Eminem, Mary J. Blige, Dr. Dre, and Snoop Dogg are some of the iconic artists set to perform at the 2022 Pepsi Super Bowl Halftime Show.
"The opportunity to perform at the Super Bowl Halftime Show, and to do it in my own backyard, will be one of the biggest thrills of my career," said Dre Dre. Then continue on to say it'll be an "unforgettable cultural moment".
With Roc Nation which was founded by Jay-Z, said in a statement that their show will be "history in the making."
The video starts with Eminem, who has near dark hair and a beard, revising handwritten rap lyrics on an unseen screen in a recording studio. Just across from him, a young Marshall Mathers with beautiful blond hair doing the same. The "Godzilla" rapper boards a plane after receiving a cryptic text on his phone. Next, we see Snoop driving along a California street in a classic black automobile, swaying to the beat. When the rapper of "Drop It Like It's Hot" receives his text, he does a stunning U-turn.
As she struts her stuff at a picture shoot, R&B legend Blige comes with her glam crew, who fuss with her hair and cosmetics. After receiving a text, the "Be With Out You" singer jumps into the fancy automobile she was just posing next to and races away. Kendrick Lamar is shown sitting at a desk, frustratedly pushing documents away, before checking his phone and leaving. Then, Dr. Dre waits for Snoop to pick him up on a dark beach.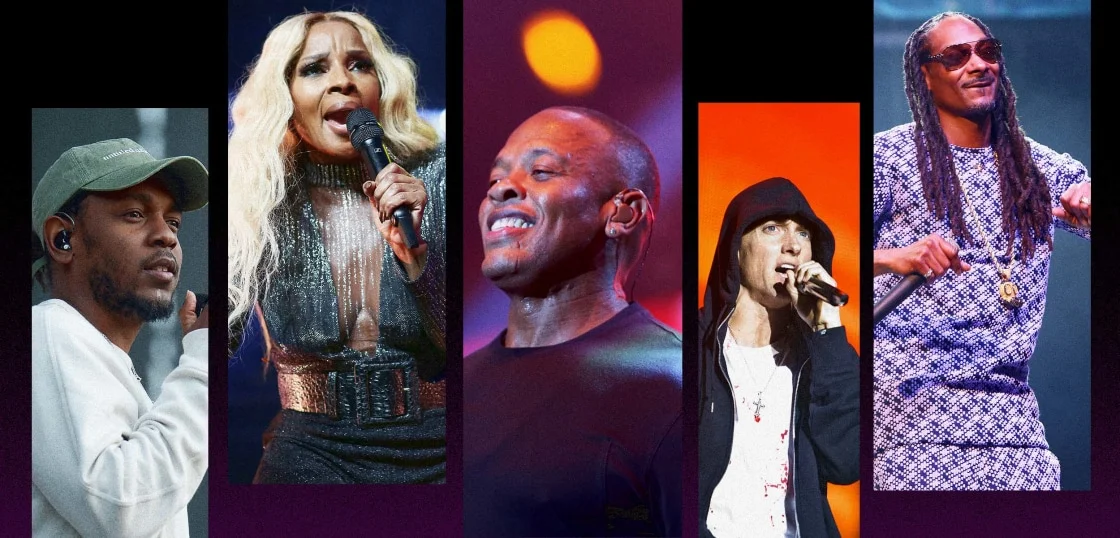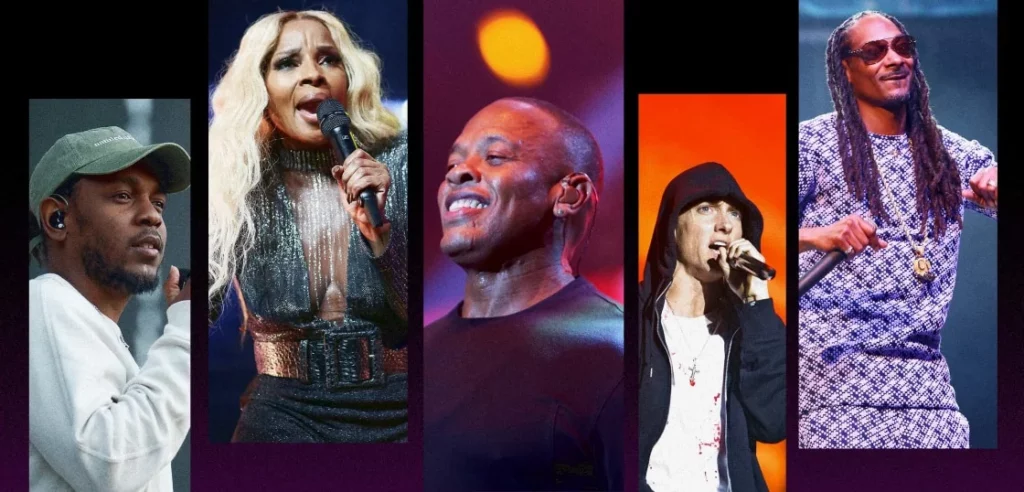 Kendrick Lamar has kept a low profile in recent years, despite fans' demands for a release date for his follow-up to 2017's DAMN. The project has been the subject of rumors for the past two years, but nothing has been proven other than the fact that it will be Kendrick's final album on TDE.  But he'll be making a rare public appearance next month as part of the Super Bowl Halftime Show's all-star lineup.
There's a possibility that Kendrick Lamar will release a new track ahead of his appearance. According to TDE and Billboard, a new track could be released on February 4 or 11 before he performs at the Super Bowl halftime show.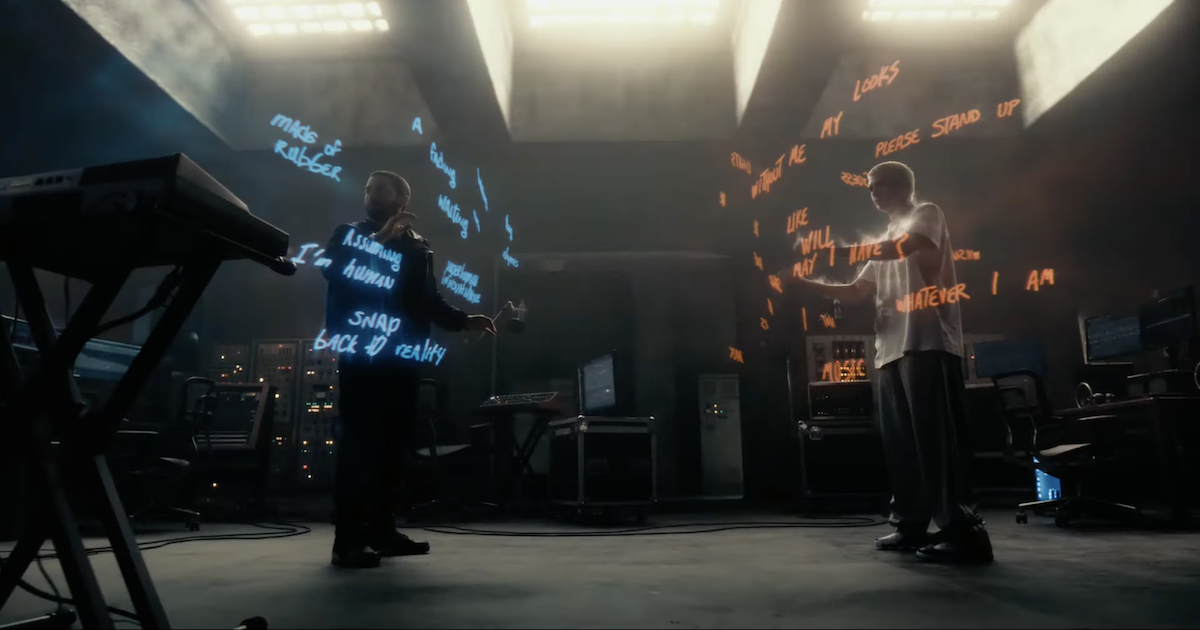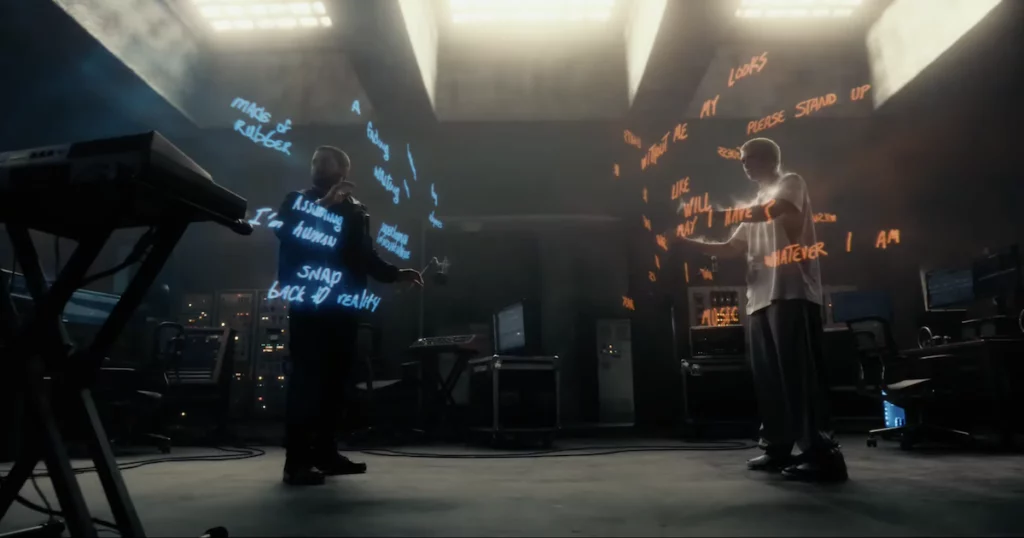 Be sure to follow @hiphopuntapped for the latest news in Hip Hop, Entertainment, Fashion, & Sports.