Calling all sweet treat enthusiasts! This exciting news is sure to satisfy your cravings. NBA All-Star Giannis Antetokounmpo, known for his incredible basketball skills, has a profound love for sweets. He has openly expressed his affection for indulgent treats, and now he's taking his passion to the next level. Giannis and his family recently made a significant investment in Candy Funhouse, a Canadian candy company with ambitions to expand its operations globally, including in the United States.
In a captivating YouTube video on his personal channel, Antetokounmpo shares the story behind his adoration for American candies, which holds a special place in his heart since his early days in the United States. With his newly established company, Ante Inc., Giannis is putting his entrepreneurial skills to work by becoming a major stakeholder in Candy Funhouse.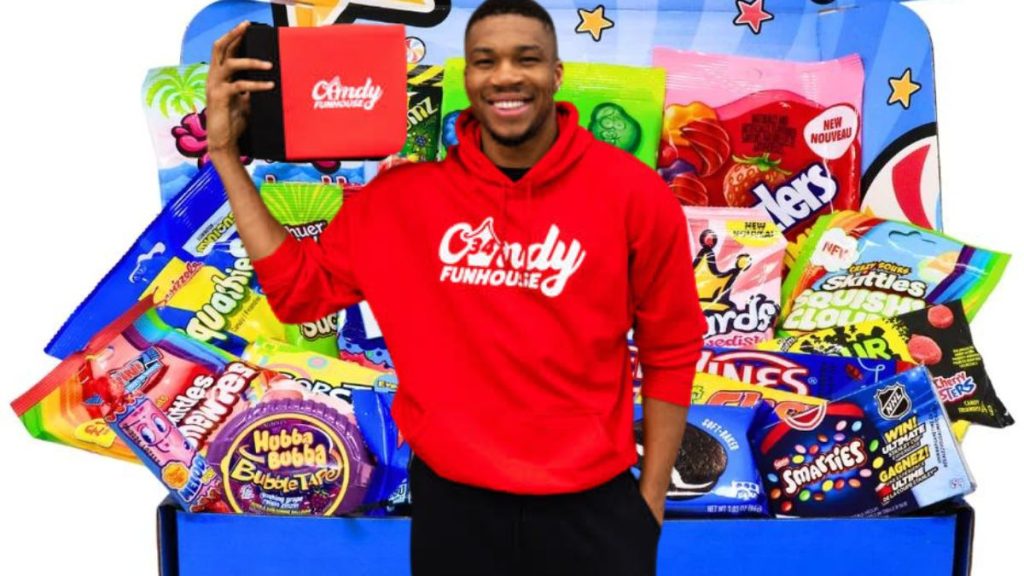 Candy Funhouse stands out in the market as an online candy retailer that offers an exceptional experience to its customers. They curate boxes of candies from various corners of the world, all thoughtfully packaged together, creating a delightful journey for candy enthusiasts. With an astonishing selection of over 3,000 candy options, Candy Funhouse brings the joy of these delectable treats right to your doorstep with just a simple click of a button.
Be sure to follow @hiphopuntapped for Hip Hop News, Entertainment , Fashion , & Sports.