For almost three decades, the Wu-Tang Clan has always been influential in the fashion and hip hop community, since their baggy style clothes and street aura set multiple trends in the 1990s. Which has had a long-lasting effect on the Hip Hop culture.
👐 Shaolin style is comin' at ya. Wu-Tang Clan and Crocs are making moves. Get early access exclusively on the app.​ https://t.co/kvcgi7YMQx pic.twitter.com/SUJNqcgqL3

— Crocs (@Crocs) June 7, 2022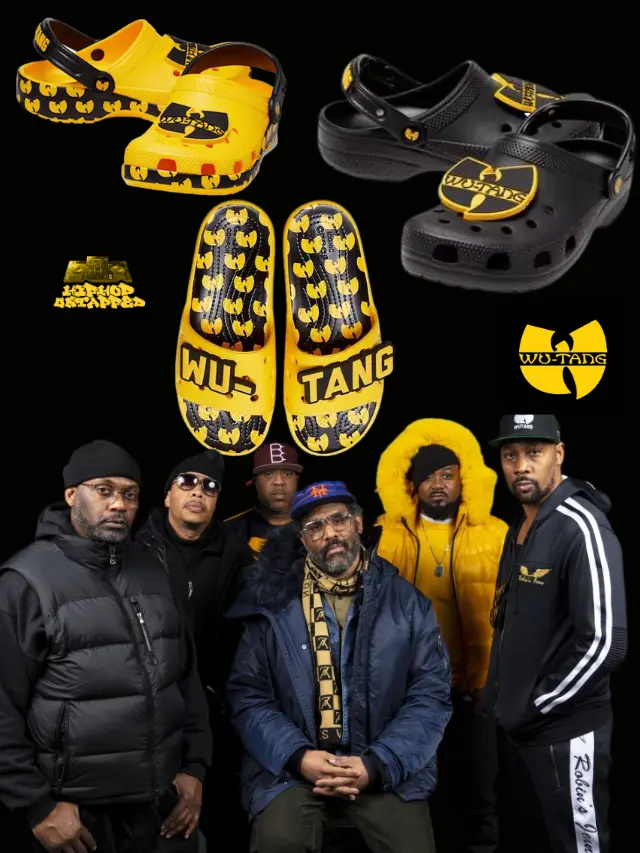 Wu-Tang Clan is bringing Shaolin flair to new heights for the Staten Island elites' latest project. Crocs announced early access to the app-only limited collaboration on social media on Thursday, June 9, 2022. The Wu-Tang Clan's Crocs partnership follows just a month after SZA debuted her unique wood grain pattern and unusual stones with Crocs.
Crocs rule everything around me. Coming soon. ​https://t.co/GuuGisAjFa pic.twitter.com/ysPlzPaoB5

— Crocs (@Crocs) June 3, 2022
The collection comes with items such as a traditional black clog, a classic yellow slide, a five-pack of "Jibbitz" charms, and a classic yellow clog in children's sizes, all of which have been embellished with distinct Wu-Tang-related emblems.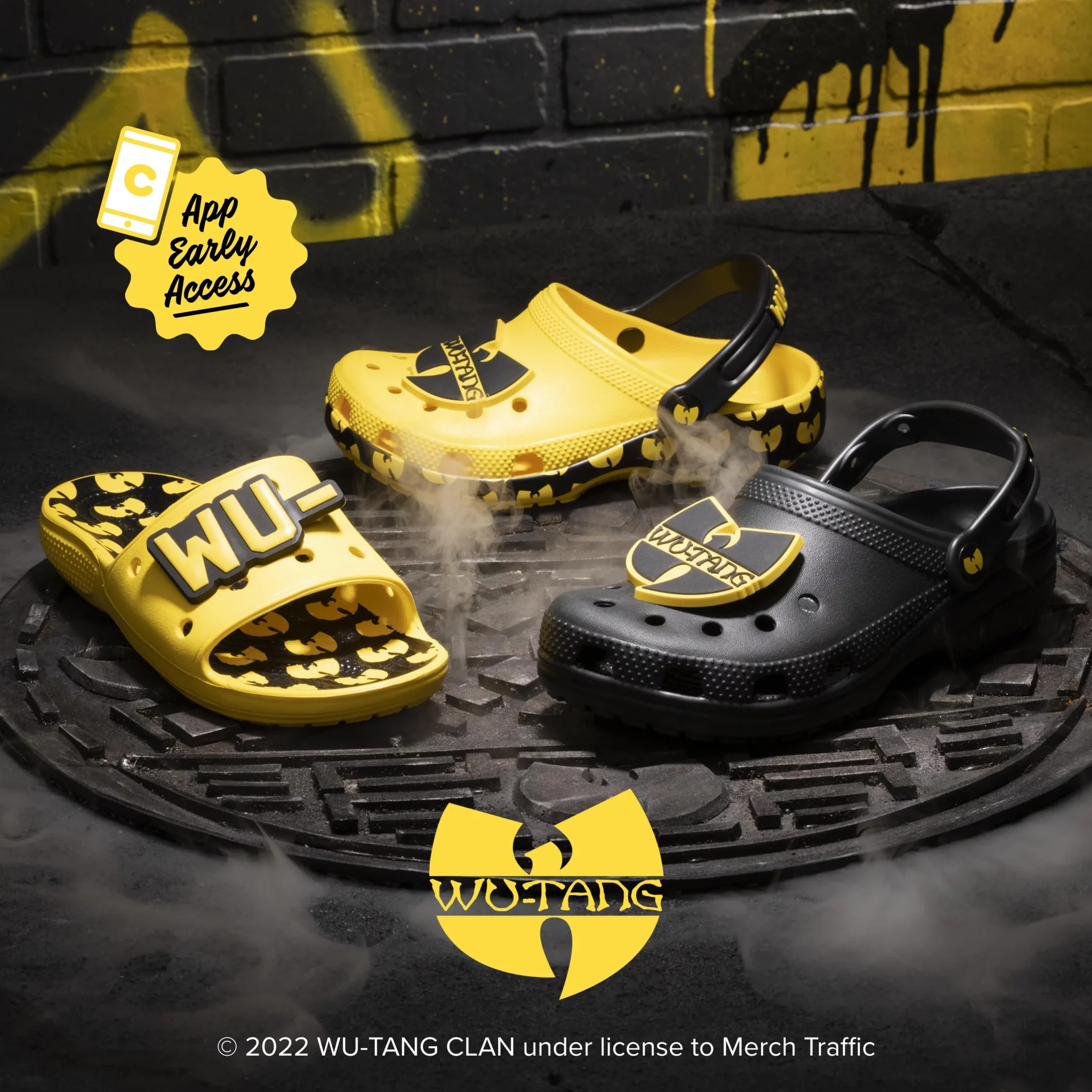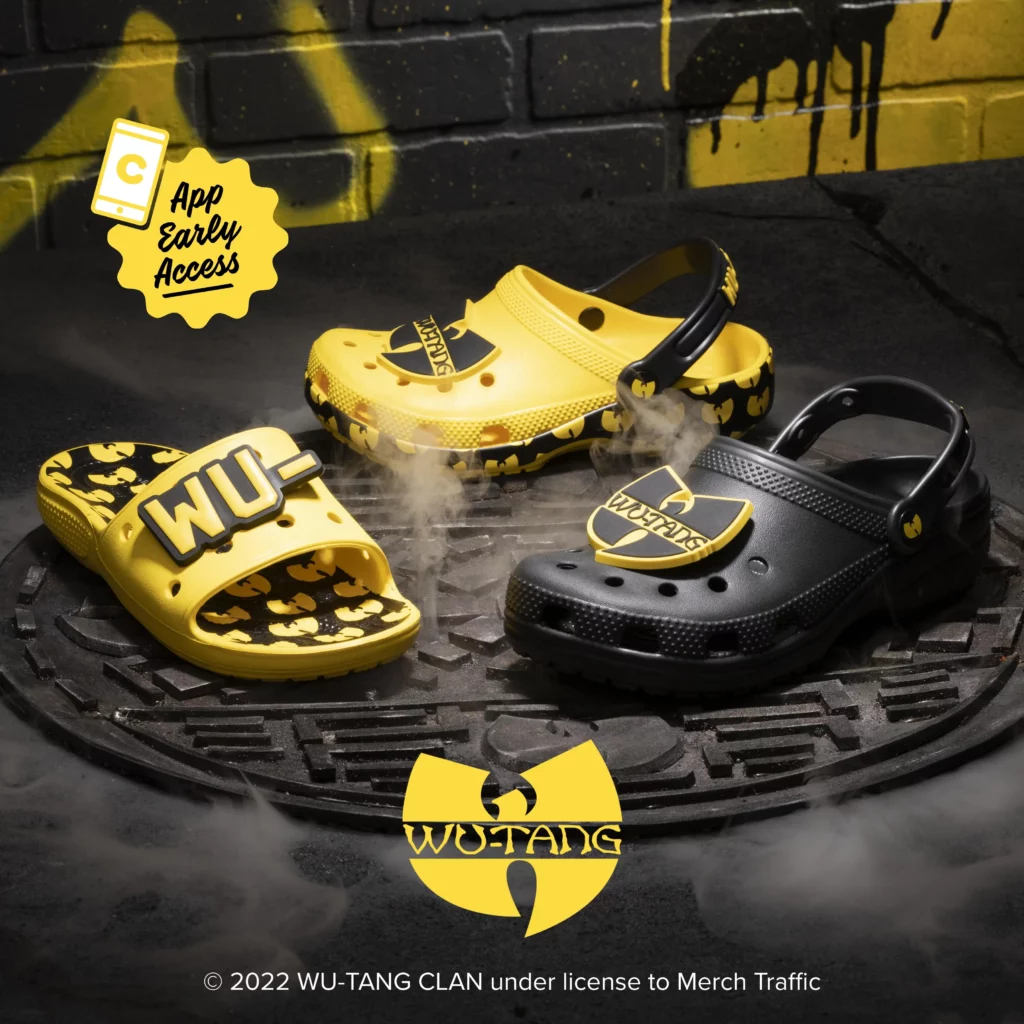 The Crocs partnership, which is branded with the Wu-Tang trademark, is just another W in Wu Tang's legacy. Wu Tang's The group's most recent collaboration was with Fortnite, where they debuted their retro Wu Wear line, which included Shimmy Surfer Glider, Wu-Tang is Forever Emote, TrWu Wrap, triumphant Tagger Pickaxe, and Neck Protector Pickaxe, skins like 'Throwback BG' and 'B.R.I.T.E,' as well as accessories like a Wu Boom Box spray and reactive bag, and an all-new loading screen.
It's official!
The Wu Tang Clan X Fortnite collab is finally here! Order now and get a Redemption Code for the limited edition "Wu-Tag" Spray in Fortnite with a purchase from our Wu-Tang x Fortnite collab merch.#WUTANGXFORTNITEhttps://t.co/R3i6rSk8Wd pic.twitter.com/j9TSnLBAM6

— Wu Tang Clan (@WuTangClan) April 24, 2022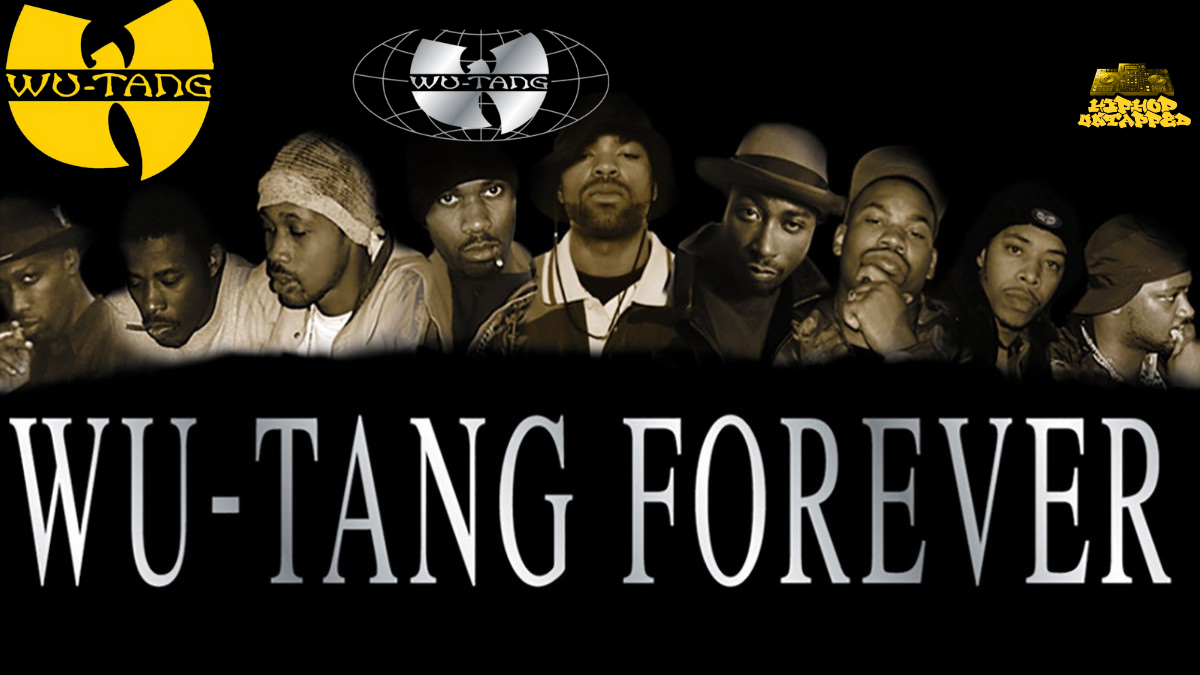 Wu Tang's album "Enter the Wu-Tang (36 Chambers)" was entered into the Library of Congress previously this year, including "The Low End Theory" which is from A Tribe Called Quest. Last month, the group released a new bundle to commemorate the 25th anniversary of their sophomore album Wu-Tang Forever with a limited-edition new version that included a 4XLP lyric booklet, a silver-colored 7-inch single of "Triumph" with "Heaterz" on the b-side, and a reprint of the project's double cassette and more.
The Wu-Tang Clan is stronger than ever 25 years later. Pre order your copy of the classic album on wax today at https://t.co/bq2PCoG6F1 #wutang #hiphop #25thanniversary #wutangforeverhttps://t.co/El2jBTcNZR pic.twitter.com/0tahQLm8aY

— Wu Tang Clan (@WuTangClan) June 3, 2022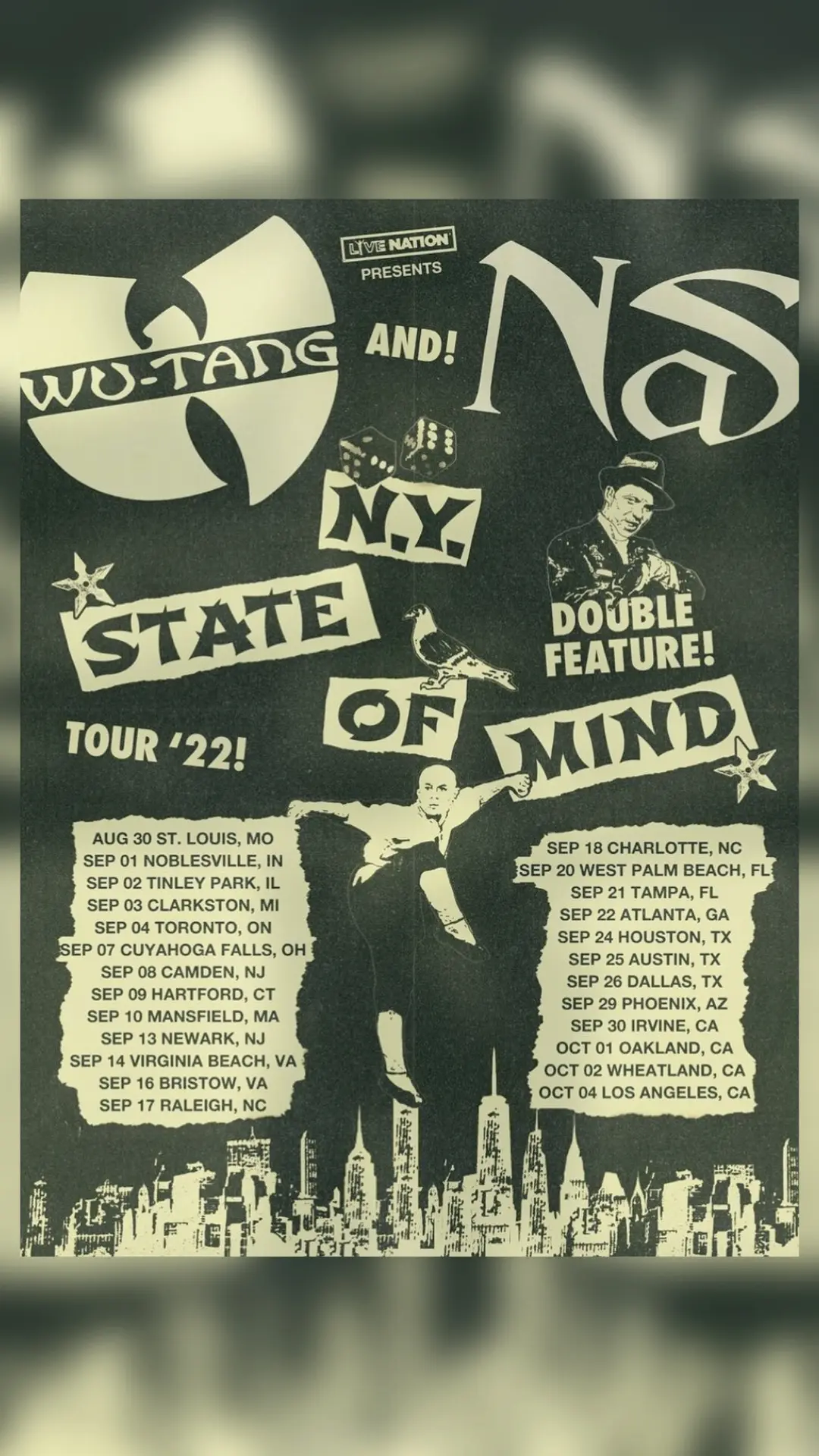 Wu-Tang is expected to head out for a tour with Nas for the "NY State of Mind" Tour in August. Tickets are currently on sale at Livenation.com.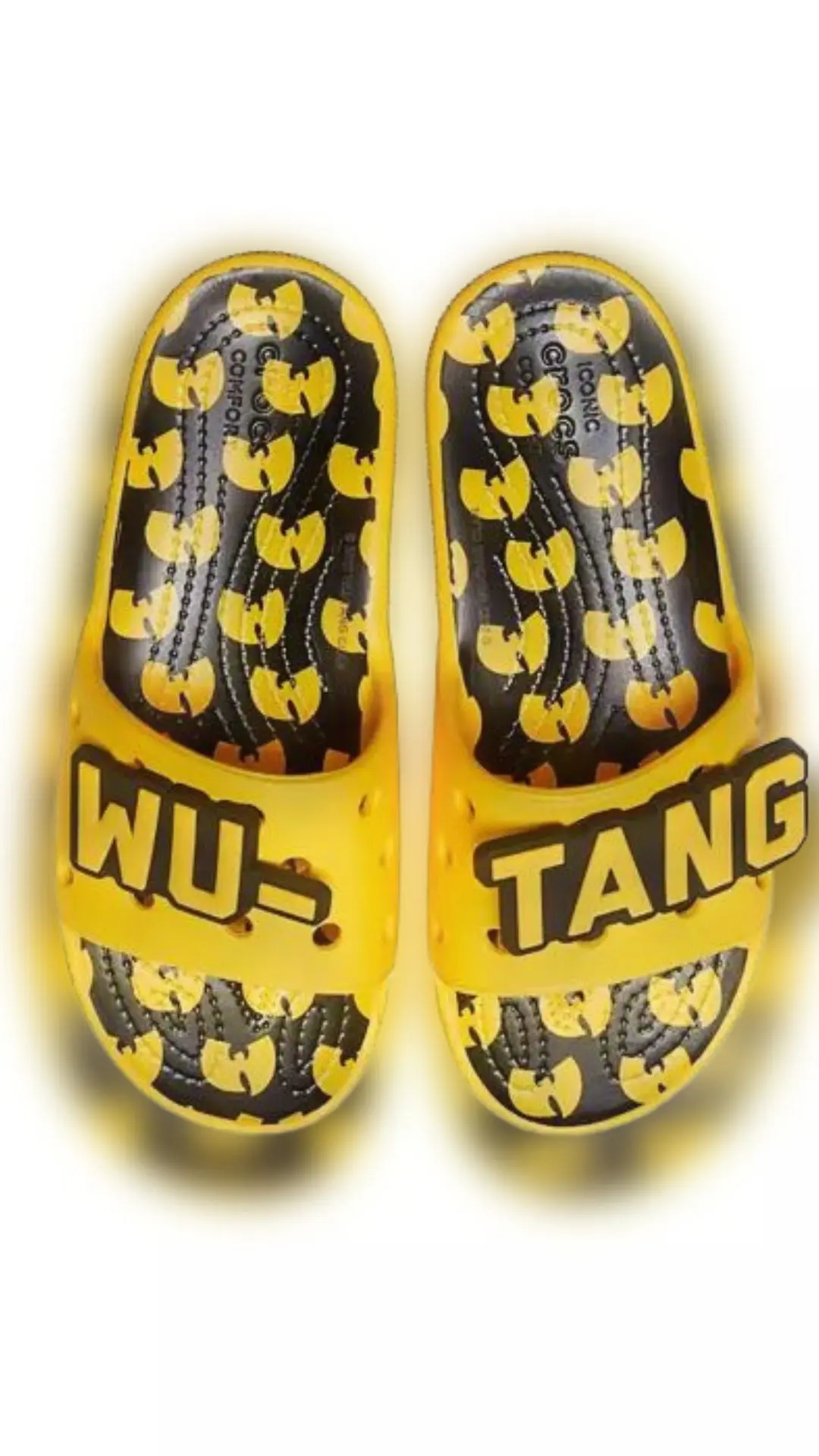 Be sure to follow @hiphopuntapped for Hip Hop News , Entertainment , Fashion , & Sports.