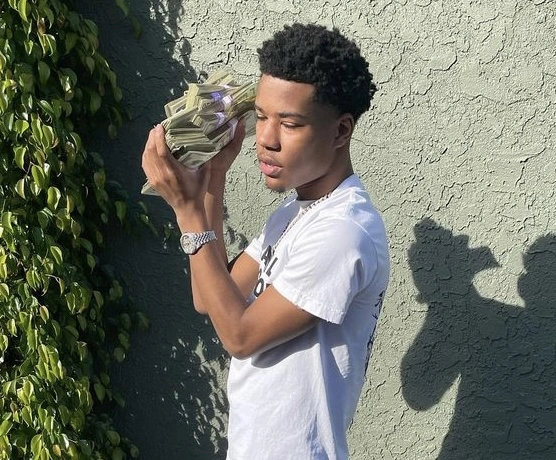 Nardo Wick is an American Rapper who has taken fans by surprise. Wick is known primarily for his 2021 single "Who Want Smoke?" which featured fellow rappers G Herbo, Lil Durk, and 21 Savage and debuted at number 17 on the US Billboard Hot 100 and was certified platinum by the Recording Industry Association of America. Wick's debut studio album, "Who Is Nardo Wick?", the 18-track project was released that same year. "Who Wants Smoke", "Shh", "Slide", "Came Up", "Knock Knock", and "I Declare War" is merely a few of Nardo's well-known tunes.
Nardo Wick said he never got a job cuz why get a job when u can just rob a Nigga pic.twitter.com/d59rX9Np5P

— DJ Akademiks (@Akademiks) December 30, 2021
Nardo Wick wants to be clear that robbing people is no longer acceptable in his eyes. After receiving outrage for comments made during an interview on the Big Facts Podcast, the Florida rapper defended his viewpoint via Instagram on Thursday. Nardo was asked about his career and life before signing with a major record label at one point during the interview. He claimed that he used to rob people on a daily basis in order to obtain thousands of dollars in cash, which he preferred to perform a respectable job.
Some viewers reacted angrily to Nardo's remarks, accusing him of glorifying and inciting criminality.
"I would just look at it like, I would go rob a n***a and get this much, why would I go to work for a week? But you got to think, for real. If I go do this to somebody and get $7,000, $5,000… why I'm finna go to work for two weeks and make $500? Hell no." Nardo said.
Nardo felt forced to release a statement on social media, stating that he was not attempting to "influence" anyone to rob people as a means of making a living. Nardo continued by stating that having a typical, legal employment was ok and that there was nothing wrong with that.
"robbing ain't cool at all.… They asked a question about MY PAST and I answered it. That's what I was doing when I was 15-16 years old. A product of my environment. My mama had just come home from prison and it was a hard time for us and we ain't have nothing. I would never tell or try to convince a young Black man or anyone period to crash out! I changed my life and started taking rapping seriously because I knew that I wouldn't make it if I kept doing what I was doing." he wrote in an Instagram Story
"…I ain't try to make it seem cool. I was speaking on past events, what I was doing young and dumb," he continued. "I changed for the better and learned from my mistakes. Y'all stay focused and chase y'all dreams."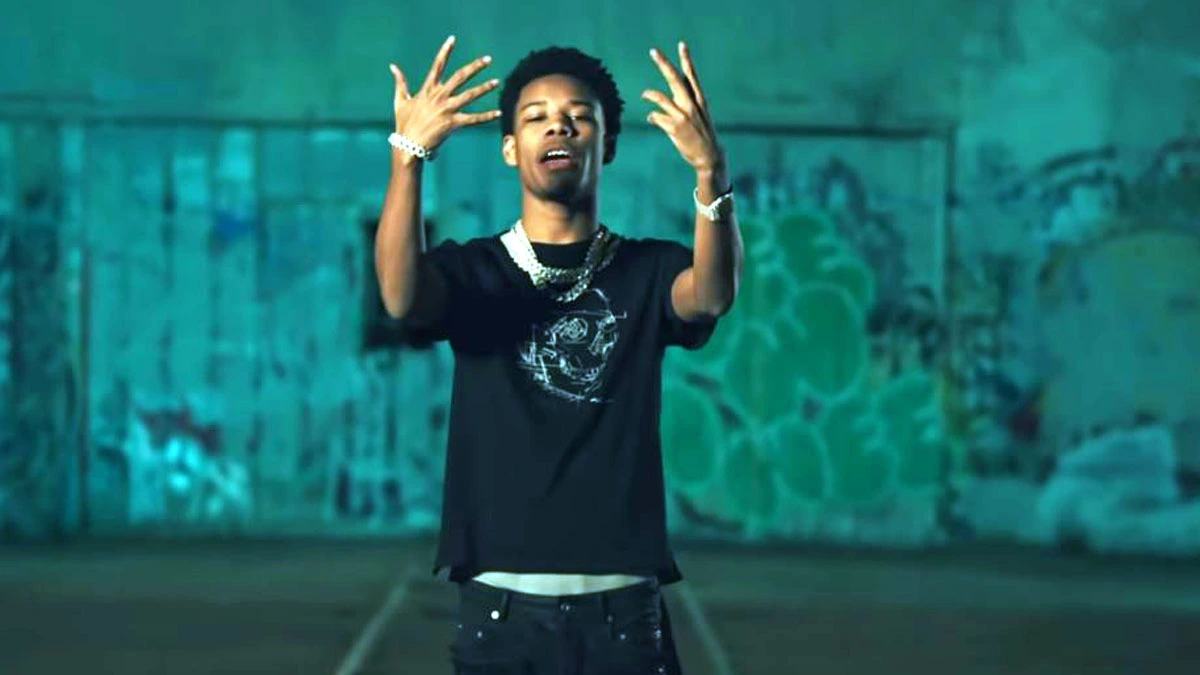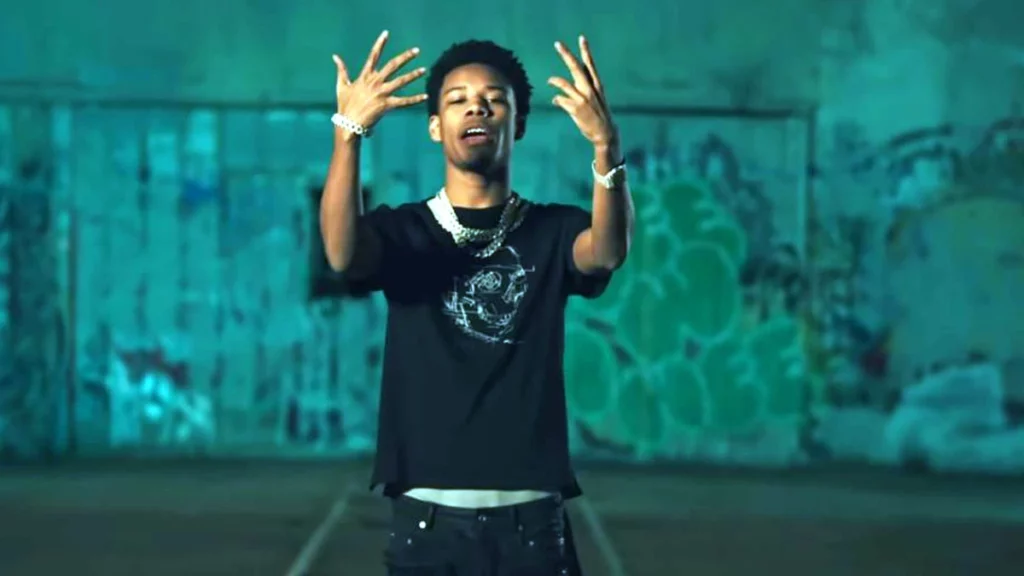 During an interview with Complex earlier in December 2021, Nardo Wick explained his intentions behind the record "Who Is Nardo Wick?"
"You see how my mind works, 'Who is Nardo Wick?' they're going to have a full understanding of me.… I've got a lot more songs than (what ended up on the album), but those are just the 18 we picked. There are a couple more songs I'm going to drop a little later, probably. There's some songs that could've went on there that are going to pop for sure, but we going to hold them." he said about the album.
Nardo Wick, Moneybagg Yo, Lil Uzi Vert, & Other Artists are set to be featured On Doe Boy 'OH REALLY' album which drops on January 26, 2022.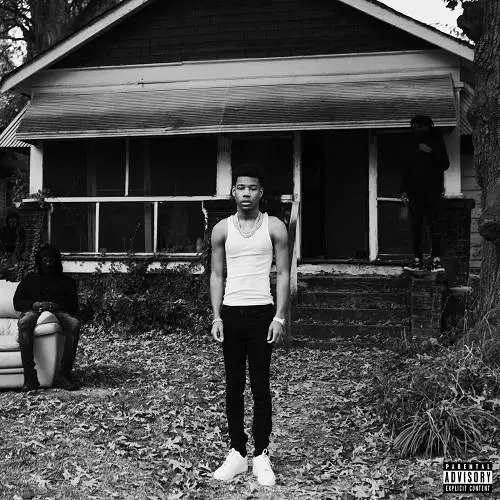 What is Nardo Wicks's real name?: Nardo Wick's real name is Horace Bernard Walls III,
How old is Nardo Wick ?: Nardo Wick is 20 years born December 30, 2001
What is Nardo Wick's Networth?: Nardo Wick'svvvbn  Networth is estimated to be between $1-$2 million dollars
What is Nardo Wick's zodiac sign?: Nardo Wick's zodiac sign is Capricorn
What is Nardo Wick's Instagram?: Nardo Wick's Instagram is WICKMAN (@nardowick) 
When was Nardo Wick born?: Nardo Wick was born on December 30, 2001
Where is Nardo Wick from?: Nardo Wick is from Jacksonville Florida
What are Nardo Wick's latest songs?: Nardo Wick's latest songs are Me or Sum feat. Future & Lil Baby, Wicked Witch, Why, I Be Chillin, and his Wicked Freestyle
Is Nardo Wick Single?: As of 2022 Nardo Wick is single and has not reported being dating anyone
Who is Nardo Wick Sign to? Nardo Wick is signed to RCA Records
Who are Nardo Wick's parents? Nardo Wick's Nardo is privileged to have a supportive father who not only built him a studio but also works as his music engineer and his stay-at-home mother. Both parents' names are currently released.
When did Nardo Wick start rapping?: Nardo Wick started creating songs in high school. He began focusing full-time on his music career after graduating. Wick is known primarily for his 2021 single "Who Want Smoke?", "Came Up", and "Slide"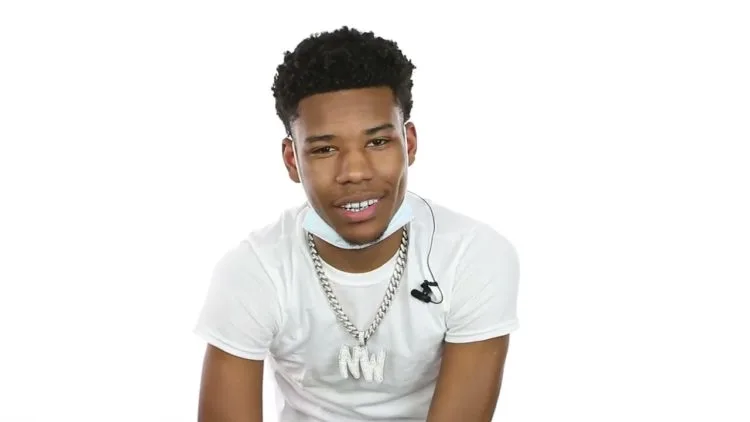 Listen to Nardo Wick on Spotify and all other streaming platforms:
Lastest Nardo Wick Music: