ComplexCon, a festival for hip-hop music and fashion, is returning to Long Beach, California. To honor the special fusion of music, food, art, and fashion, the festival will take place this weekend.
Hip-hop culture, music, sports, and sneaker culture are all included at ComplexCon, a combination of a modern shopping and hip-hop festival. Visitors can purchase shoes, clothes, hats, and other trendy products. At the ending of the weekend, there is a live music concert from new and well known artists as well.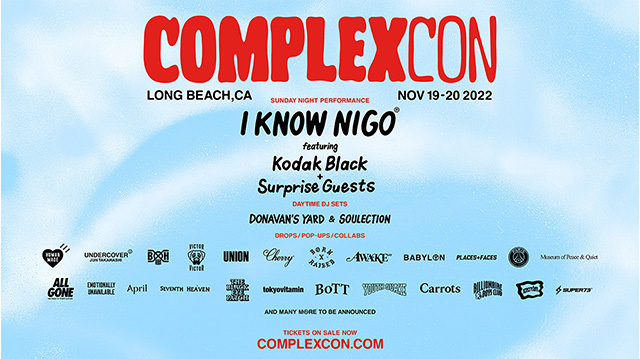 People go to ComplexCon to discover what's trending in fashion. The event, which was first held in Long Beach in 2016 and hosted a virtual ComplexCon in 2020 because of the covid pandemic, they are now back again to an in-person experience beginning with their last year event.
This weekend fans may expect a variety of pop-up shops opened, showcasing their newest items and unique collaborations. Fans could even anticipate unexpected dropping of products that have not yet been made public. The Long Beach Convention Center will host the ComplexCon 2022 festival from November 19th to the 20th. The event will also have panel conversations, food stands, special drops, and more. It's vital to plan out what items you should buy first, even if you're already planning your best looks or organizing which panels and shows you need to go to first.so here's some ideas.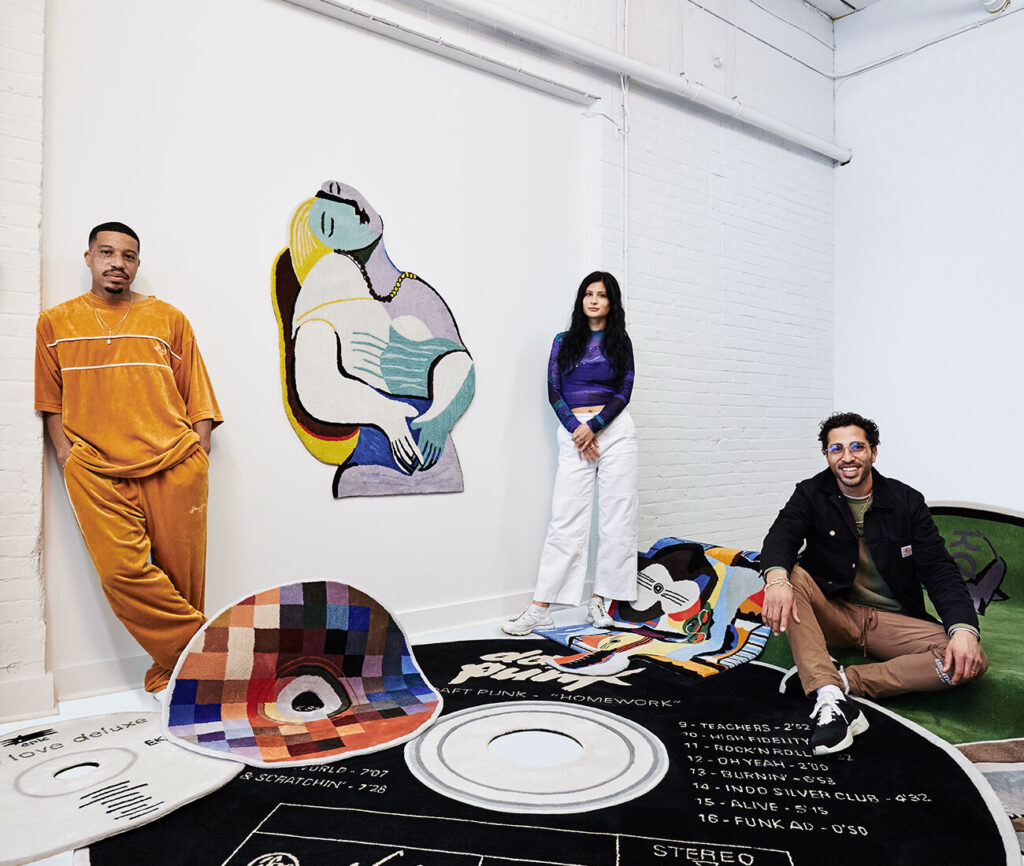 Honor the Gift, a company founded by Lakers star Russell Westbrook, and Edison Chen's clothing line Clot will debut their first collaborative designs this weekend at ComplexCon 2022. It pays tribute to inner cities in the West and the East. The T-shirt and hoodie feature a bouquet of flowers from California and China that are placed in a vase that is covered in barbed wire to represent the respect that both brands have for people who stay true to their origins while achieving success. Through partnerships with companies like Fear of God and Kendrick Lamar's pgLang, Los Angeles-based labels like Union will represent their home city. J Balvin x Air Jordan 2 will be restocking for the festival for those who missed the initial drop. Many fans are looking forward to the vibrant and unique Barcelona-based clothing store SSStuff's Diadora Mythos 280GB collab.
The following stores will also be participating the in pop-up events this year: Billionaire Boys Club, Emotionally Unavailable, Foot Locker, Edgar Gonzales' Andafterthat, New Balance, Carrots, Polaroid, Curves by Sean Brown, Converse, and Crocs, Deadly Doodles, Nike, Spencer Badu's own label, Babylon, Awake NY, Sebastian Moraga and Roe Hodgson's No Maintenance, BMW X Joshua Vides, Billionaire Boys Club/Icecream, and more.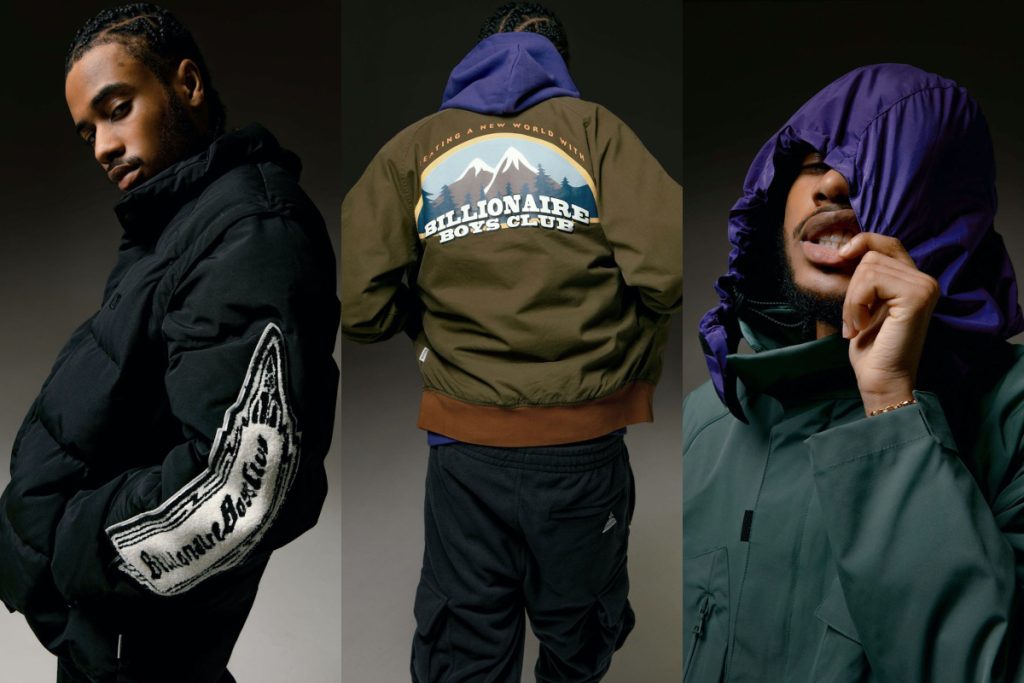 Fans can also watch a number of ComplexCon(versations) panels, including ones with Pusha T and No Malice to celebrate the 20th anniversary of Clipse's major label debut album Lord Willin' and others. Along with DJ Clark Kent and Jim Jones to discuss the year's greatest sneakers with host and Sneaker Shopping's Joe La Puma.
Gucci Mane, A$AP Rocky, and Young Thug are just a few of the well-known performers who have hosted ComplexCon. Nigo, a Japanese fashion designer, will be the headlining act this year as he promotes his latest record, "I KNOW NIGO," along with Lil Uzi Vert who will also be performing live. Kodak Black, The Slump God, Pusha T, Teriyaki Boys, and a few other unexpected performers are among the guests planned to be following the headlining performance.
The Pigeons & Planes Stage will return to the expo floor in 2022. Naturally, anyone with a ticket to the event will have access to the stage as a result. This year's Pigeons & Planes Stage lineup includes Creep Chromatic, Soulection, Donavan's Yard, Shacia Payne, and more.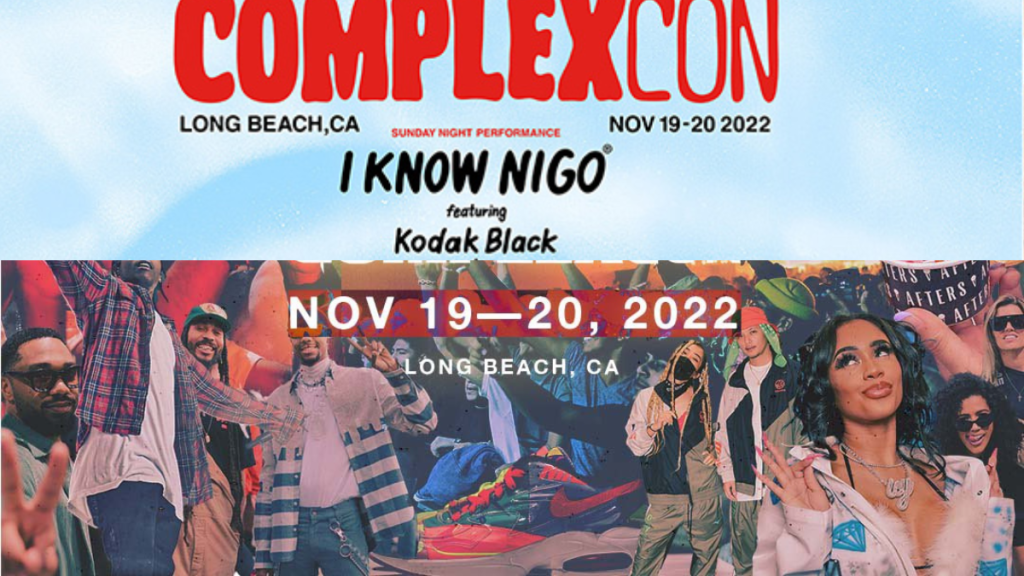 On November 19th and 20th, 2022, the ComplexCon 2022 festival will take place. ComplexCon will open at 9 a.m. and close at 7 p.m. PT for VIP and Genesis-level guests. The festival's public admission hours are 11 a.m. to 7 p.m. PT for the two days event. For those seeking more information visit https://www.complexcon.com/ for tickets click Here
Line up for ComplexCon(versations)
Sneaker of the Year
Joe La Puma (Host)
Jim Jones
DJ Clark Kent
Jadakiss
Surprise Guest
20 Years of Lord Willin' With Clipse
Andrew Barber (Host)
Pusha T
No Malice
Steven Victor
Fam-Lay
The War on Rap
Ari Melber (Host)
T.I.
Bun B
22Gz
Surprise Guest
Mixed & Mastered With Hit-Boy
Speedy Morman (Host)
Hit-Boy
Allie Bostwick
Jon Colclough
Be sure to follow @hiphopuntapped for The Latest Hip Hop News, NFT News, Entertainment, Fashion Concerts & Sports.