Janelle Monáe is keeping the party alive as she drops a sizzling remix of her hit track "Champagne Sh*t" from her latest album, "The Age of Pleasure." This time, she's joined by two heavyweights in the rap game, Quavo and Latto, to take the celebration to new heights.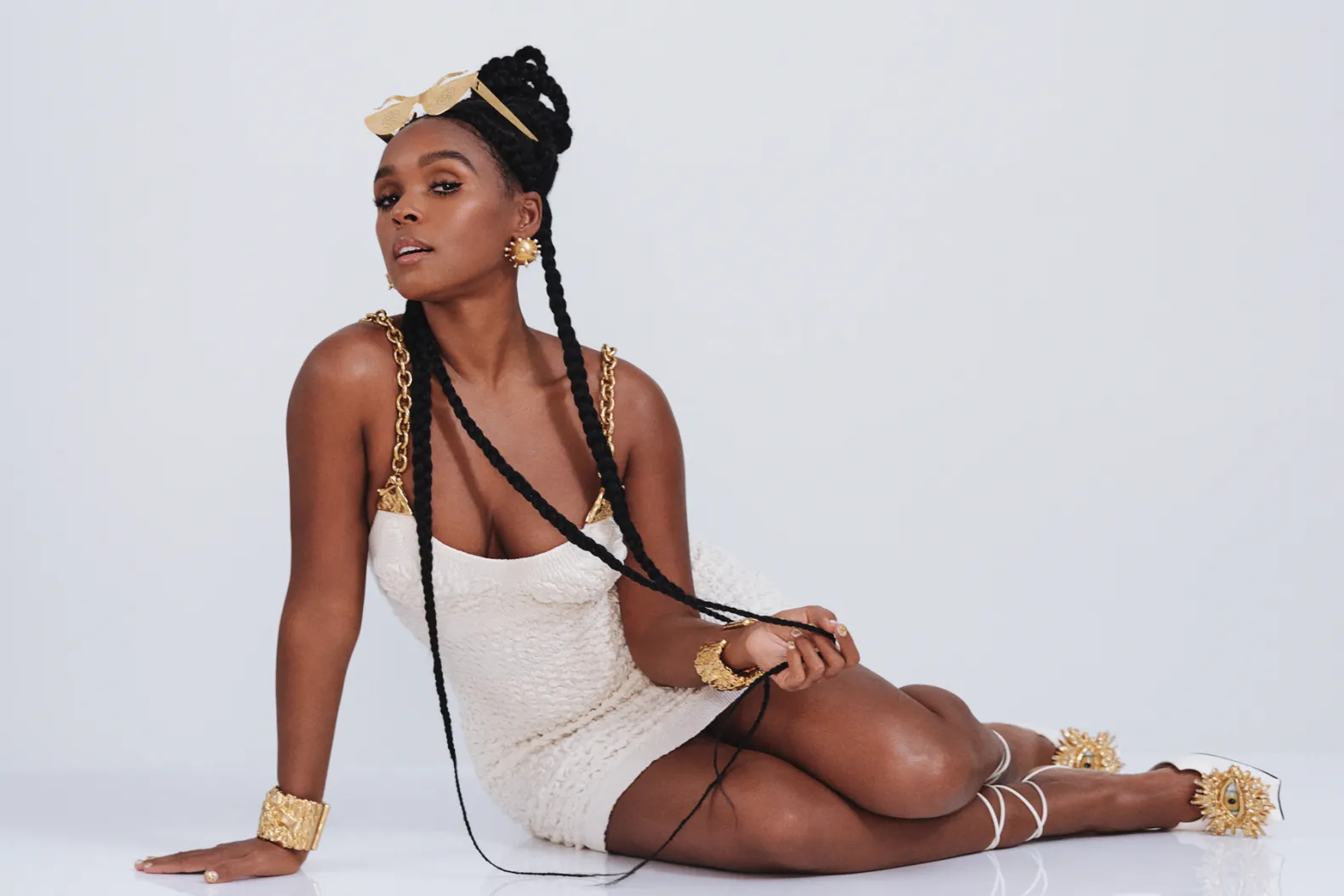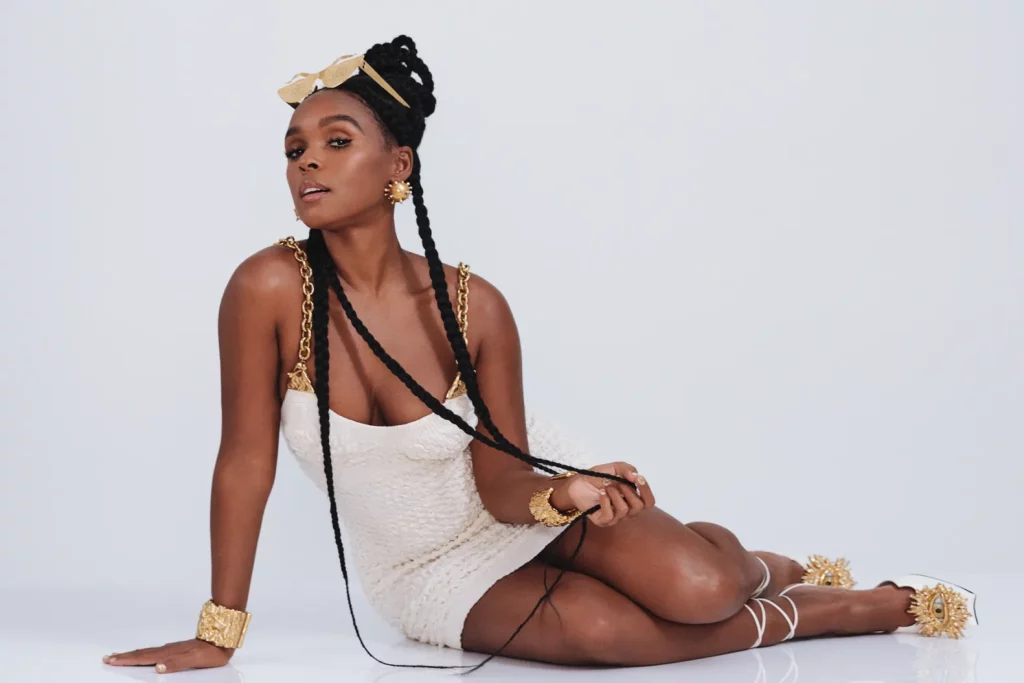 The original track, with its infectious and upbeat vibe, sets the stage for a lavish celebration of the good life. Janelle Monáe's verses ooze confidence and swagger as she sings, "I like all my kisses French, when I'm on my champagne sh*t. Everybody turning around taking them pics." It's a catchy and bold anthem that encapsulates the essence of living it up with style.
Quavo steps in with his trademark flow, delivering bars about his journey from the bottom to the top. He boasts, "Proud of the times when we came from the bottom. Right now, I'm hot, it's time to go harder. How we keep winning, because I'm a starter." His verses add an extra layer of opulence to the remix, emphasizing the allure of the high life.
Latto brings her own flavor to the track with her verse, showcasing her persuasive prowess and desire for success. She raps, "College girl, I'm tryna pay your tuition. Red bone kissing, Casamigos pissing. Trying to go home to the D like a piston." Her confident and assertive delivery fits seamlessly into the song's narrative of enjoying the finer things in life.
The remix maintains the original's captivating production, making it a perfect addition to the party playlist. It's a testament to Janelle Monáe's ability to create music that exudes freedom, joy, and pleasure, as showcased throughout her album "The Age of Pleasure."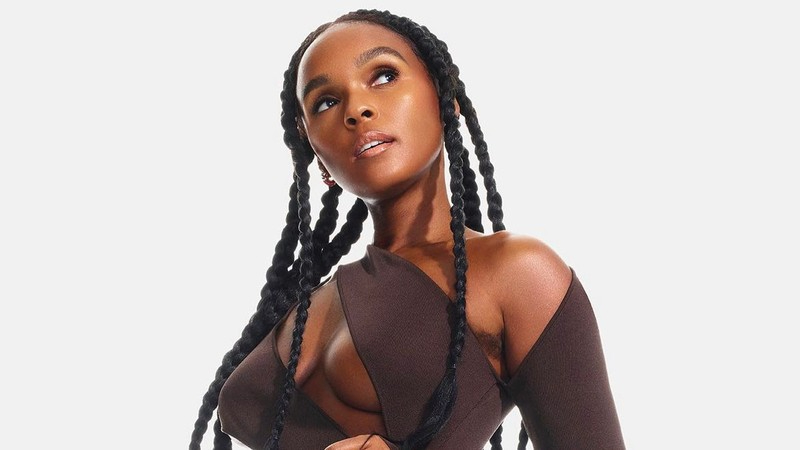 As Janelle Monáe continues to spread the infectious energy of "Champagne Sh*t" with this star-studded remix, her ongoing "Age of Pleasure Tour" is adding even more excitement to the mix. The tour, which kicked off in late August, has been a whirlwind of electrifying performances, captivating audiences across the country.
Janelle Monáe's decision to bring fellow Atlanta natives Quavo and Latto on board for the remix of "Champagne Sh*t" is a testament to her dedication to her roots and the vibrant music scene in her hometown. This surprise collaboration adds an extra layer of anticipation for fans attending her upcoming tour dates, as they wonder if Quavo and Latto might make surprise appearances on stage.
With "The Age of Pleasure" tour heading towards its conclusion on October 18 in Inglewood, California, fans across the country are still in for a treat. Janelle Monáe's live performances are known for their high-energy, theatrical flair, and powerful vocals, making each show an unforgettable experience.
"Champagne Sh*t" and its remix perfectly encapsulate the essence of Janelle Monáe's latest album, "The Age of Pleasure." It's a declaration of freedom, self-assuredness, and unapologetic joy, all of which are showcased in her live performances. From the moment she takes the stage, fans are transported into a world of celebration, where the good times roll, and the music never stops.
As the remix of "Champagne Sh*t" gains momentum and the "Age of Pleasure Tour" continues to captivate audiences, Janelle Monáe's musical journey in 2023 is a testament to her artistry and ability to create music that resonates deeply with her fans. With the collaboration of Quavo and Latto, the celebration of life's pleasures is bound to reach even greater heights, leaving fans eagerly awaiting each moment on this remarkable tour.
Janelle Monáe's "Champagne Sh*t" remix is the ultimate anthem for celebrating life's victories, and with Quavo and Latto on board, it's bound to become a favorite on the airwaves. As the track drops, fans can't help but wonder if the surprise collaboration will make its way to the stage during Janelle Monáe's ongoing "Age of Pleasure Tour." One thing's for sure: the celebration is far from over, and the champagne will keep flowing.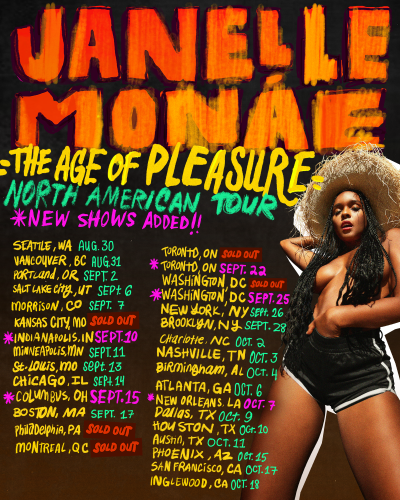 Janelle Monáe The Age Of Pleasure Tour North American Dates:
Wed Aug 30 – Seattle, WA – WAMU Theater
Thu Aug 31 – Vancouver, BC – UBC – Doug Mitchell Thunderbird Sports Centre
Sat Sep 02 – Portland, OR – RV Inn Style Resorts Amphitheater
Wed Sep 06 –Salt Lake City, UT – The Complex
Thu Sep 07 – Morrison, CO – Red Rocks Amphitheatre
Sat Sep 09 – Kansas City, MO – The Midland Theatre
Mon Sep 11 – Minneapolis, MN – Armory
Wed Sep 13 – St. Louis, MO – Stifel Theatre
Thu Sep 14 – Chicago, IL – Byline Bank Aragon Ballroom
Sun Sep 17 – Boston, MA – MGM Music Hall at Fenway
Mon Sep 18 – Philadelphia, PA – The Met
Wed Sep 20 – Montreal, QB – Mtelus
Thu Sep 21 – Toronto, ON – Massey Hall
Sun Sep 24 – Washington, DC – The Anthem
Tue Sep 26 – New York City, NY – Radio City Music Hall
Thu Sep 28 – Brooklyn, NY – Kings Theatre
Mon Oct 02 – Charlotte, NC – Skyla Credit Union Amphitheatre
Tue Oct 03 – Nashville, TN – Ryman Auditorium
Wed Oct 04 – Birmingham, AL – Avondale Brewing Company
Fri Oct 06 – Atlanta, GA – Fox Theatre Atlanta
Mon Oct 09 – Dallas, TX – The Pavilion at Toyota Music Factory
Tue Oct 10 – Houston, TX – Bayou Music Center
Wed Oct 11 – Austin, TX – Moody Amphitheater
Sun Oct 15 – Phoenix, AZ – Arizona Financial Theatre
Tue Oct 17 – San Francisco, CA – Bill Graham Civic Auditorium
Wed Oct 18 – Inglewood, CA – YouTube Theater